5 Sailing Bags You Need On Your Boat While Sailing
There are many great options available when it comes to buying a sailing bag.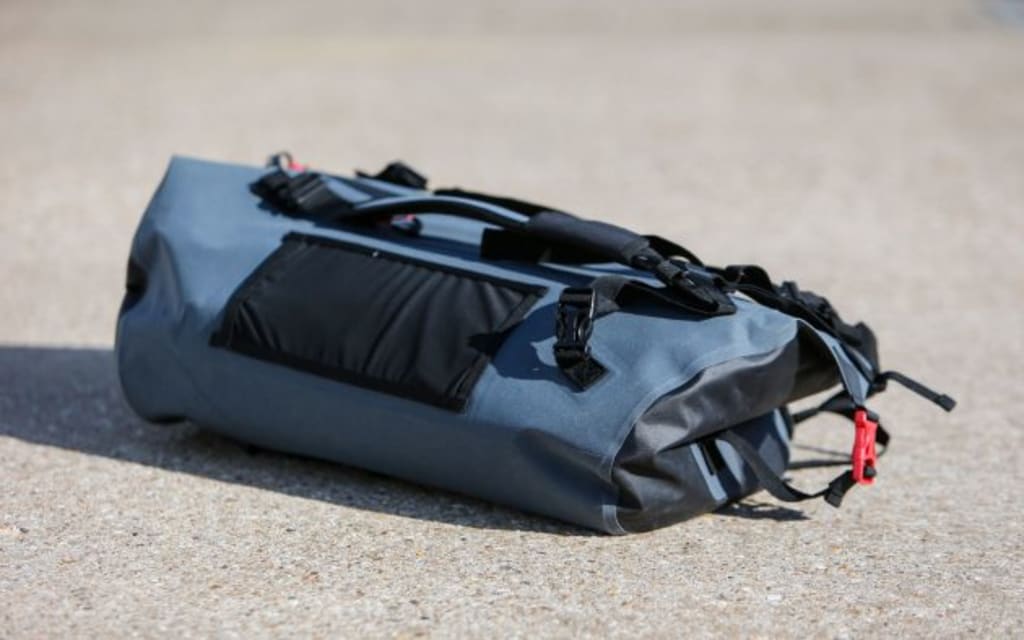 When you're sailing on the open waters, it's important to keep your belongings organized and easy to reach. Read this article for ideas on how to keep your items safe and accessible while cruising!
Why You Need a Sailing Bag
If you're planning on enjoying sailing, there are a few things you'll need to take with you. One of these items is a sailing bag.
A sailing bag can come in handy for storing all your gear while out on the water. It also makes it easy to carry everything with you without having to search through multiple pockets and bags. Additionally, a sailing bag can help keep your belongings safe and organized while you're out sailing.
There are a few things to consider when selecting the right sailing bag for your needs. First, it's important to choose a size that will fit everything you need to store. Second, make sure the sail bag is waterproof and durable enough to handle any weather conditions that may arise while out on the water. And finally, be sure to pick one that has compartments and organizational pockets so everything is easy to find when you need it.
What to Look for in a Sailing Bag?
When looking for the right sailing bag, you'll want to consider a few key factors. First, you'll need to think about what type of sailboat you're sailing on. A cruising sailboat will likely require different gear than a racing sailboat. Second, you'll need to think about what type of sailing you plan to do. Cruising sails at slow speeds will be different than racing sails at high speeds. Finally, consider your packing style and what kind of items you like to carry with you on long voyages.
When choosing a sailing bag, there are many options available, but the most important is finding one that is comfortable and fits your style of sailing. Some popular brands include Hobie Cat, North Sails, and Billabong. Each brand has its own unique features and styles that may be perfect for you. Once you have chosen a brand and model, look for a bag that has multiple compartments for organizing your gear. This will make navigating through the bag much easier in case you have to search for something quickly while sailing. Some other key features to look for when purchasing a sailing bag are straps that can be adjusted to fit various body sizes; side pockets so that smaller items can be stored easily; a rain cover if applicable, and an exterior mesh pocket so that sunglasses or earplugs can be easily accessed while underway."
Where to Buy a Sailing Bag?
Looking for the perfect sailing bag? You've come to the right place! Here's a list of some of the best places to buy sailing bags:
Amazon
Nordstrom
Target
eBay
Pinterest
As you can see, there are many great options available when it comes to buying a sailing bag. Whichever site you choose, be sure to read the reviews first to get an idea of what people think is the best sailing bag for your needs.
What Do I Put in My Sailing Bag?
One of the most important things you'll need when sailing is a sturdy sailing bag. This will store all of your belongings while you're out on the water, including your charts and charts notes, compass, flares, lifejackets, and any other supplies you might need.
There are a lot of different sailing bags on the market, but here are some that we think are essential:
A comfortable backpack-style sail bag is perfect for storing everything you need while sailing. It has straps to keep it secure on your back and can be folded up for easy storage when not in use.
If you're planning to take along any extra gear, like a kayak or fishing net, consider getting a larger sail bag with adequate space. A good option is the North Face Base Camp 48L Sail Bag which can hold up to 48 pounds and features two front zip pockets and one rear zip pocket for storing smaller items.
Finally, make sure to pack sunscreen, sunglasses, hats, insect repellent, a first-aid kit, and any other essentials you might need while sailing in your sail bag. You never know when you'll need them!
Conclusion
Whether you're a beginner or an experienced sailor, there are certain items that you should always have on your boat when sailing in San Diego Bay. In this article, we will take a look at five of the most important sailing bags and why they are essential for any boater. Whether you're cruising down the river or taking to the open sea, having these items with you will ensure that your trip goes off without a hitch. So be sure to check out our selection and get ready for your next sailing adventure!
Reader insights
Be the first to share your insights about this piece.
Add your insights