5 Reasons Your Book Needs to Be Available in Both Print and eBook Format
Another Look at Self-Publishing 101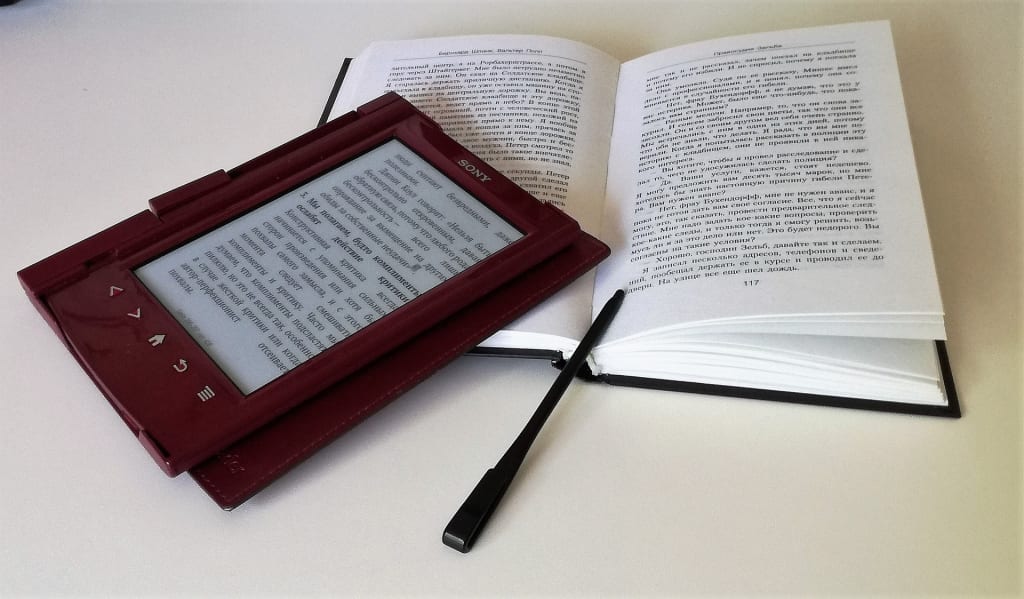 I am a big fan of the written word and I prefer my books, the ones I read and the ones I write, to be in print. However, I know that there are tons of people out there that are over traditional publishing and love to read eBooks. They prefer their books all stashed away on a tablet or computer. It opens you up to more minimalistic living and it allows for easier traveling with your "books."
The craze for eBooks is one of the many reasons why it's important for authors, and especially self-published ones, to have their books both in print and in an eBook version. Plus, this allows you to have your book available at a couple different price points, which makes it appealing to even more people. You also want to make sure your book is available in print, for even more reasons.
Need more convincing? Not sure you need two different "versions" of your book? Well, you do.
People Prefer Options
If you do a little research on your own, you'll find that eBook sales have been dropping recently. That's because people are finding a love for physical books once again. The cost of eBooks are sometimes a little high, although with many self-published books you can get the eBooks for cheaper. It really depends on the publisher and the author.
By offering your book in these two different versions you just might increase your chances of sales. However, if you're just doing eBooks because you think that's the way to do things in this day and age, you could miss out on some awesome sales opportunities.
People Still Collect Print Books
One of those opportunities is selling to people that collect books. There are all different types of book collectors. You might sell to local people that enjoy books written by people in their own state or hometown. Some people collect first editions or books on certain topics.
Print Books Can Be Sold in Physical Stores and "Rented" from the Library
If you're hoping to do some local promotions, you want to be able to have your book in local bookstores. A bookstore isn't likely to schedule you for a book signing event if they don't stock your book, and they can't stock your book if it's only available in eBook format.
Print books are also excellent for donating to your local library. This is a great way to get your book out there and to give back to your own community.

Print Lets You Sell Locally on Your Own, Too (Craft Fairs)
Having a print book in your own hands to sell also opens you up to a lot more chances to make sales. When it comes to selling self-published books, people will often prefer to purchase a book directly from you instead of ordering it online.
When you have a print book, you should always have copies on hand. You never know when you'll have the chance to make a sale.
More Options for Reviewers


By having your book available in both print and eBook you also open yourself up to better chances of getting your book reviewed. Some reviewers prefer eBooks and others prefer print, and some don't care at all because they just love to read.
Just because you prefer one type of a book over another, don't let your preferences overshadow what your possible readers may prefer. Make sure that you do a little research on setting your book up for the version you're not used to working with. Ebooks don't "read" exactly the same as print books do, and your manuscript document will need some edits between the two versions.
advice