5 Reasons Business Should Prioritize Sales Recruitment
Here are 5 big reasons you should prioritize sales recruitment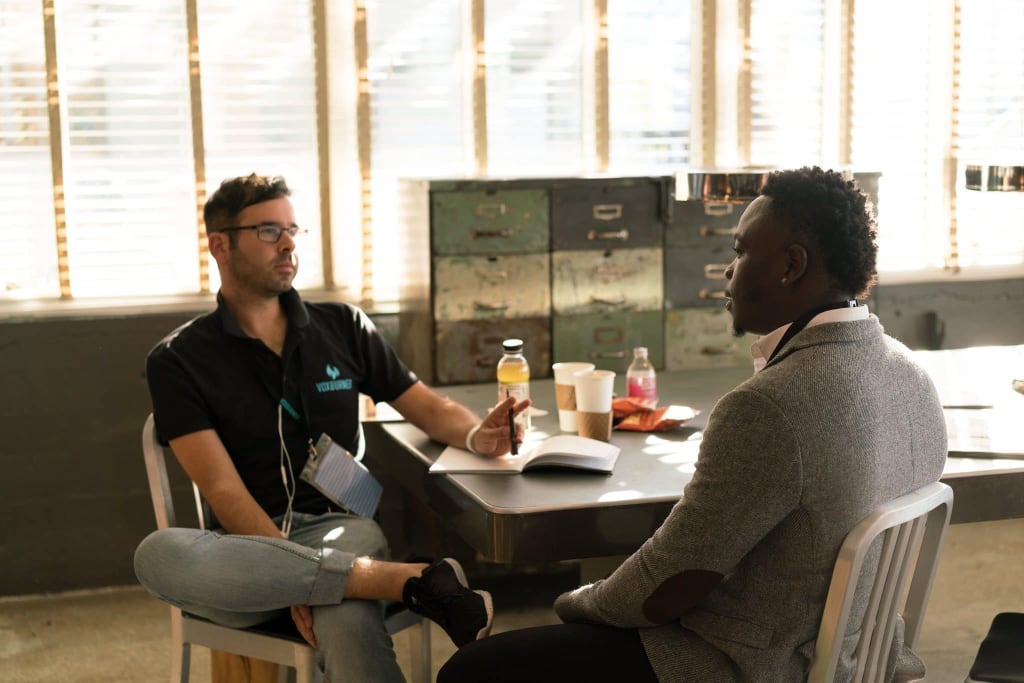 If hiring sales talent is not a part of your hiring strategies then you may face many interrelated issues that eventually cost your business in more ways than one. When you hire a mediocre sales team in the rush to fill your open positions, either you won't get the desired returns or the new hires will realize this is not the right job for them and leave.
So all the time, effort, and resources you've invested in recruiting go for a toss. Not to mention the cost and effort of rehiring. And if they stay, it might do more damage to your business in terms of mistakes, ineffective efforts, unmet sales targets, low morale, and reduced productivity. So, don't let sales recruitment become an after-thought if you want to boost the bottom line of your business.
Here are five big reasons to make sales recruitment your priority
1. Sales Hiring Mistakes Can be Very Costly for Your Business
Sales hiring mistakes are not just about money. There are many ways in which hiring mistakes can impact your business. While the financial loss of a wrong hire can be quantified, the impact of the wrong hire's productivity and morale have a much bigger impact that far outweighs the financial loss.
This is because the new hire lacks the required skills due to which the productivity suffers. He/she may need longer training and more coaching which means less work will get done. Other team members will have to make up for the shortcomings and weaknesses of the wrong hire due to which they can get burnt out. And if the wrong hire quickly becomes disengaged and quits, the cost of rehiring and retraining will take a toll on the recruitment budget.
The best way to break this chain reaction is by investing more time and effort into hiring qualified and talented sales people, every single time.
2. A Highly Qualified Sales Force Can Get Your Business Off the Ground
No company can scale while it is constantly trying to replace its salespeople who serve as resources for your clients. The sales team that you start your business with has the potential to take it to the next level.
If the initial salespeople that you get onboard are talented and qualified, they will be good mentors, great marketers, and unstoppable revenue generators.
3. A Talented Sales Team Can Mean the Difference Between Surviving and Thriving
Every employee is an asset but your sales team is undeniably your biggest asset. They are irreplaceable and crucial to surviving the cut-throat competition and adapting with advancing technology. The key to succeeding and staying profitable is still the same—recruiting and retaining the best salespeople.
Even though most startups know that sales recruitment is crucial to business success, they don't prioritize recruiting superior salespeople. Some organizations hire in masses assuming that quantity will outdo quality when it comes to selling. And yet, the most successful businesses are the ones that have high-performing sales teams. So if you too want to hire a solid sales team that does not compromise on quality, use these tips to build a sales team and add true value to your company.
4. A High-performing Sales Team Boosts Your Revenue
Recruiting salespeople who are passionate and driven is the fastest and the easiest way to boost business revenue substantially. They will understand your product better and communicate its benefits to your potential customers confidently, bringing in more conversions consistently.
5. A Strong Sales Team will Build Better Ties with Clients and also make for Great Brand Ambassadors
Recruiting salespeople who are skilled at building rapport and establishing meaningful, purposive relationships with your existing and potential clients will generate more revenue.
This is especially true for businesses where the sales team is an essential touch point for prospects that are still in the pipeline. Creating strong ties with customers and maintaining them in the long-term should be the focus of every business that wants to succeed in the face of fierce competition.
In fact, your sales team is actually an extension of your marketing team because good salespeople are fully-equipped to spread the word about your business and create a buzz in the market.
How to Tap Great Salespeople
Top sales talent is few and far between so when recruiters simply post job descriptions on portals and sit back, they cannot expect talent to come knocking at their door. A vast majority of salespeople are mediocre at best and many others rarely meet their monthly sales targets. Top sales talent is rare to find and hard to pin down.
Recruiters who want to create a high-performing sale team can leverage the power of automation with an applicant tracking system. An applicant tracking system is designed to identify, attract, and engage the right talent so recruiters can stay focused on hiring the best. With an ATS, recruiters can put their recruitment strategies on the autopilot mode and save all their time to hire top-quality talent with every new hire.