5 Metal Finishing Techniques Used to Clean, Polish, and Enhance Metal Surfaces
Metal finishing is the process of applying some sort of metal coating on the surface of a metallic component. It is used to protect the exterior part from corrosion, rust, and degradation.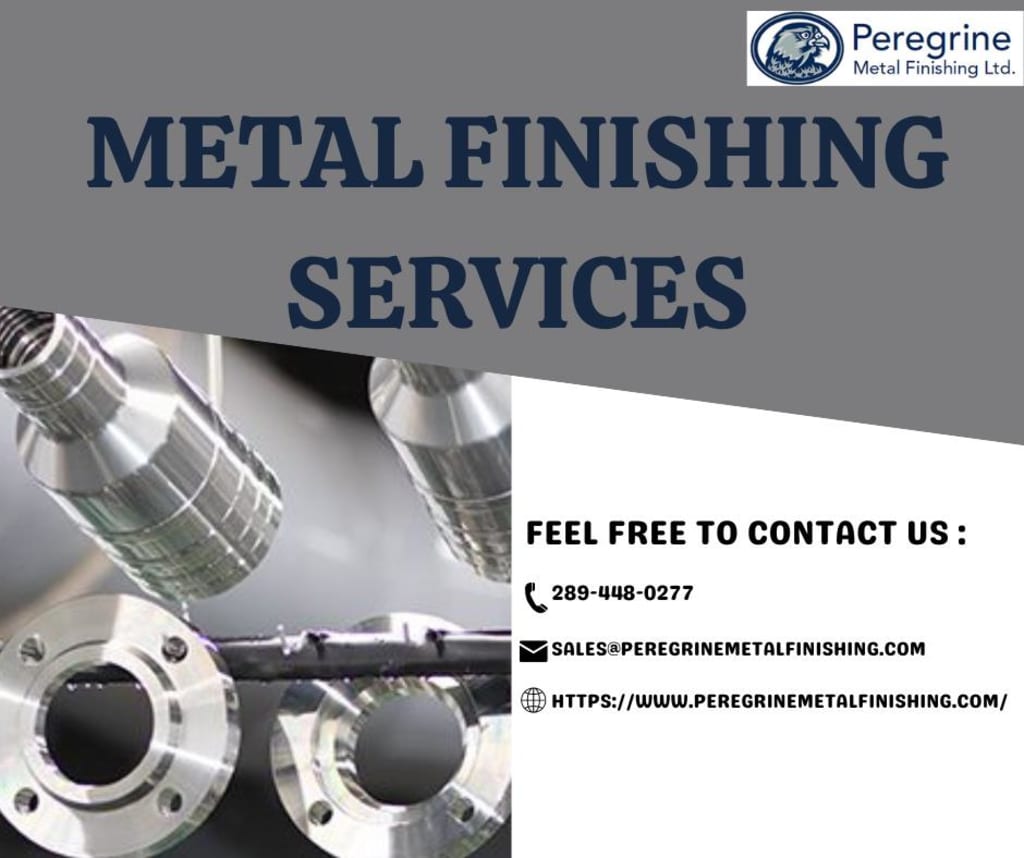 Body:
Metal finishing is the process of applying some sort of metal coating on the surface of a metallic component. It is used to protect the exterior part from corrosion, rust, and degradation. It is a final step in the manufacturing process used to provide a sense of aesthetics and environmental protection.
Metal finishing is considered an excellent way to reduce surface roughness beyond the capabilities of machining parts. Numerous kinds of metal finishing processes are used by a metal finishing company for various purposes, each having its own set of advantages and drawbacks that you must be aware of.
This guide will cover metal finishing methods, advantages, and key considerations for choosing the right method. Let's begin.
1. Stainless Steel Passivation
Passivation is an extensively used metal finishing method to avoid corrosion. In stainless steel, the process uses nitric acid or citric acid to eliminate free iron from the surface. The chemical treatment provides a protective oxide layer, which is less likely to be exposed to air and lead to corrosion and rust.
It is the best approach for newly machined stainless-steel parts and components. Significant benefits include a chemical film barrier against rust, extended product longevity, removal of contamination from product surface, and reduced need for maintenance.
2. Zinc Nickel Plating
Zinc nickel plating is mainly used when the traditional zinc plating process isn't adequate due to a high temperature or harsh environmental conditions. It was developed to meet corrosion protection requirements, particularly for the automotive industry or others exposed to temperature and aggressive climatic conditions. This type of finish is typically used on steel, powdered metals, and ferrous cast components.
It is good to work with a zinc plating company to reap maximum benefits like thermal stress reduction, optimal corrosion protection, improved heat resistance, good adhesive, and durable coating with tight dimensional tolerance.
3. Black Oxide Coating
It is the process of coating ferrous materials, copper, stainless steel, zinc, and materials with a chemical coating. The coating forms from a chemical reaction after dipping parts in an alkaline aqueous salt solution. It not only improves the appearance of parts but also enhances dimensional stability and reduces light reflection on the surface.
It offers various benefits, including aesthetic finish, improved corrosion resistance, durability, and no dimensional changes, and is suitable for many industries like automotive, military, etc.
4. Shot Peening
It is a cold work procedure used to impart residual stress on the surface of a component, which may result in altered mechanical properties. The process is used to add strength and reduce the stress of metal components.
Surface treatments like grinding, bending, milling, or heat treatment procedures can lead to tensile residual stress. Shot peening turns tensile residual stress into compressive residual stress, which results in an increase in the life span of parts and maximizes their load capacities. The major advantage of shot peening is that it can delay or prevent cracks in tensile stressed alloy parts.
5. Sandblasting
Also known as abrasive blasting, the process is performed under high pressure to smoothen a rough surface and remove contamination. Whether you aim to remove rust from metal parts, clean components, or give them a smooth finish, sandblasting is the commonly used procedure for coating purposes. It is an ideal method to prepare a metal surface for bonding, adhesion, painting, insert molding, and other coating applications or to achieve a good surface texture.
Conclusion:
Not every metal part or component requires the same finishing method. So, work with a professional to determine which metal finishing method is ideal for you and achieve its maximum benefits.
The type of metal finishing services you choose can define the quality of finished products and your overall bottom line. When choosing a metal finishing technique, keep three crucial elements in mind i.e., production speed, cost-effectiveness, and metal hardness.
About the Author:
A full-service metal finishing company backed by years of experience and knowledge of different metal finishing techniques to treat parts and components of all types for several industries. The team specializes in zinc nickel plating, black oxide coating, passivation, shot peening, sandblasting, and carbon steel parts plating.
Reader insights
Be the first to share your insights about this piece.
Add your insights