5 Great Reasons to do an Internship After High School
Internships are one way to gain great experience at an entry level to get into a career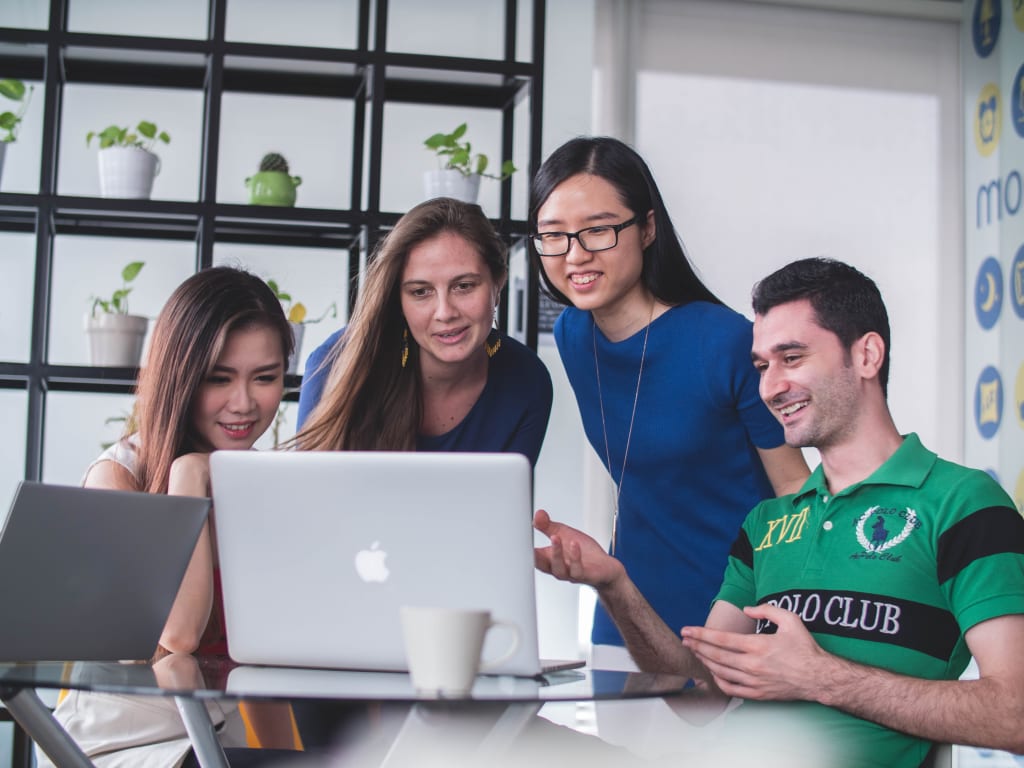 Looking for ways to get a head start on a career? Completing an internship is a great idea for any high school graduate, and it can provide valuable work experience and connections. Here are five great benefits that come from completing an internship after your high school years.
1. Work Experience
Internships can give high school graduates an inside look into how things work in the real world. An internship provides the first taste of what it's like to work in a professional position. Starting with the process of applying and interviewing for a potential internship, you'll learn what it takes to interest and impress potential employers. Internship opportunities also offer you a chance to learn how to properly interact with professionals in a variety of industries. What's more, internships are great resume builders. A summer spent working for a reputable company or organization will make your resume stand out from other applicants when you begin to apply for jobs in the future.
2. Skill Building
Internships are great ways to build your skills or learn completely new ones. If you're looking to work in the medical field, an internship at a local free clinic can give you a glimpse of what it takes to provide medical care for those in need. Opportunities in the business world could give you a chance to build skills in sales, marketing or customer relations. If you're interested in pursuing a career in a creative field, you could intern at a local graphic design company and learn about design skills and software. Employers today look for applicants with wide-ranging skillsets, so any skill you learn can be useful. Job skills often take years to perfect – get a head start and develop marketable skills that future employers will value.
3. Travel Opportunities
If you can't find a good internship near your residence, consider searching for internships outside your area. Completing an out-of-town summer internship can be a great way to get a taste of trying new cultures and living on your own. An exciting international internship is an excellent opportunity for your high schooler to explore a new country while gaining valuable work experience. Traveling abroad broadens the mind, teaches empathy and increases awareness of cultural differences. Not only will you learn new skills during an international internship, but you'll also make memories that will last a lifetime.
4. Networking Opportunities
In today's connected world, it's never too early to start networking. One of the greatest perks of an internship is the professional connections that can be made. Sometimes, the right connection is all it takes to secure a great job. Be sure to connect with professional colleagues on online social media platforms, and don't be afraid to reach out if you need a reference. It's important to make a great impression on everyone you meet during your internship – you never know when the one right connection will help you secure a position later in your life.
5. Financial Compensation
Some internships provide an additional benefit – financial compensation. A paid internship will allow you to gain valuable work experience while receiving financial payment. While searching for internships, many postings clearly state whether the internship is a paid opportunity. If you're selected for an interview, approach the supervisor to confirm the possibility of payment. Payment could be in the form of a stipend or an hourly wage. Money earned from an internship can be a great help for your future.
There are so many great perks that come from completing an internship – these five are just the beginning! Internship opportunities are a great way for anybody to get a jump start on a career, so start searching for an exciting prospect today.
advice
About the author
Kari Oakley is a fitness trainer from Kenosha Wisconsin. She now lives in downtown Chicago, and loves to get out. She is a big fan of anything adventure, and loves getting a workout in the outdoors.
Reader insights
Be the first to share your insights about this piece.
Add your insights