5 Effective Ways to Make Money Online
What if you could monetize your skills in the digital world, or find ways to earn online that you didn't even anticipate?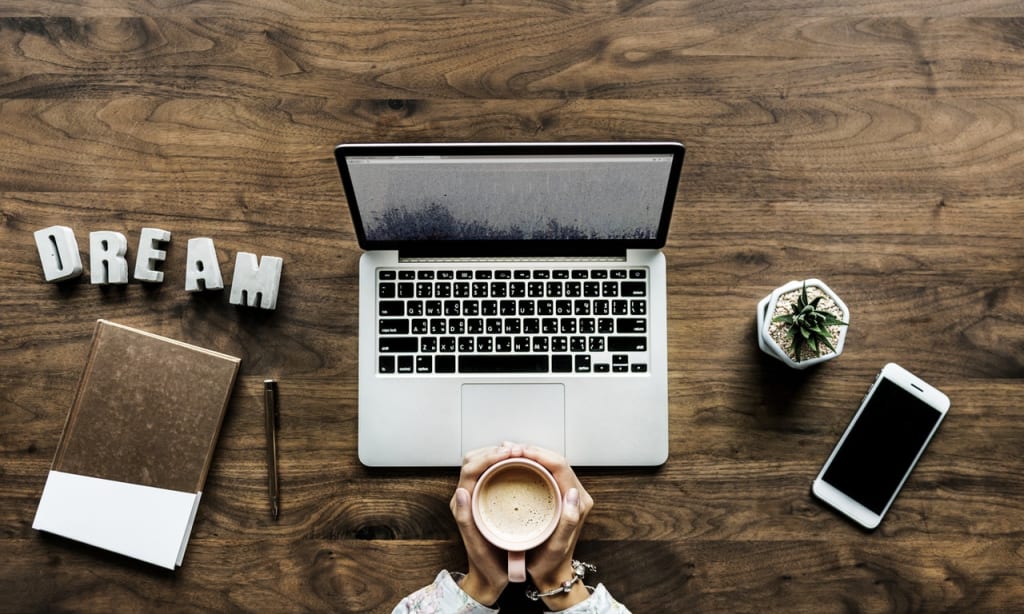 What if you could monetize your skills in the digital world, or find ways to earn online that you didn't even anticipate?
Sign me up right away, and let's make some money, right?
But the numerous offers to hoard insane amounts of cash within seconds are making people very skeptical, and rightfully so. People are tempted but wary of being cheated, and there's a general air of confusion as to whether any of these "schemes" work.
The truth is, there are ways to make money online, absolutely. But unlike the "get rich quickly by simply clicking" schemes suggest, the real ways take some dedication and effort. A lot of them are also just good ways to earn some cash on the side, but not enough to make an actual living – at least not in the beginning. However, they're legitimate and not a waste of your time, so to give you some ideas, we've compiled a short list of effective ways of making money online.
Freelance Writing
If you have at least the tiniest inclination to the written word, this is one of the best (and most popular) ways to monetize your skills in the digital world. The amount you can earn per article varies greatly, from $10 to hundreds of dollars if you're well established. It takes an effort to work your way up – you need to build your online presence (through a blog, most notably), build a portfolio, and keep your skills sharp.
If you're interested in writing but don't have anything to show yet, it's best to establish a LinkedIn profile and pitch articles to websites that pay for posts. Even if you get rejected at one, you can offer your article to another website, and always improve it so that it's a valuable addition to your portfolio. It takes some research to find websites that pay for articles, but here are some ideas; essentially, the best thing you can do is connect with the online writing community so that you can keep track of all the paying websites and relevant information for freelance writers.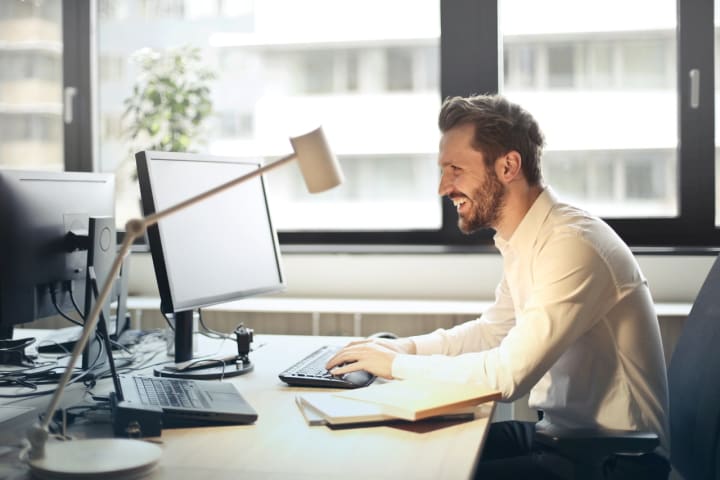 Investing in Cryptocurrency
Now, this is obviously not the road to immediate profit, but it can be an extremely clever move on your part – just think how many people are regretting not investing in Bitcoin. It's not too late, however. If you have a vision of the future, now is the time to learn about investing in cryptocurrency: why you should be doing it, the nuts and bolts, and the steps you should take. Being an investment, this will take some learning on your part and plenty of patience, but it's highly likely that your effort will pay off generously.
Business Consulting
Big companies and smaller brands alike seek the expertise of people from various fields, and consulting can be a very profitable, as well as enjoyable way to leverage your skills in the digital world. Don't underestimate yourself – if you're an expert or knowledgeable in any field relevant to brands, there's a high probability that somebody is willing to pay money for your counsel.
It takes strategy: pinpoint your relevant skills and knowledge, build your LinkedIn profile, and present yourself to businesses. In this scenario especially, considering that you're looking to work with legitimate brands, you need to present yourself in the right places. For example, you'll find various business consulting agencies on DesignRush, which is a reputable platform that allows agencies and clients to connect in a more effective manner. However small your agency may be (even if it's a one-man show), being on the right platform will give you the visibility and clients you need, as well as a lot of potential for growth and expansion.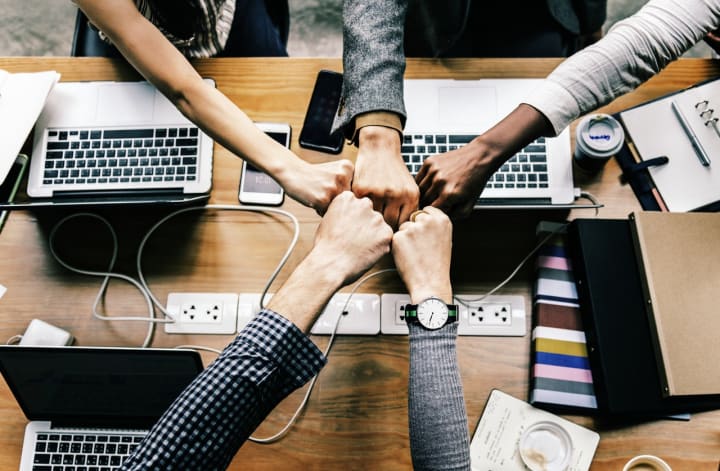 Selling Your Things
Whether you're looking to sell your uniquely crafted items, used stuff, or even want to establish an online store of merchandise from various people and businesses, the online selling market is booming. This can be a way to make money quickly and get rid of something you don't want, or it can be an on-going establishment — whatever suits you.
For this you'll need a Paypal account and good business etiquette; that entails quality pictures of your merchandise, responding professionally to inquiries and complaints, and most importantly (in order to avoid mishaps and negative reviews) honesty about the quality and condition of each object. That goes especially for used items because your customers will (rightfully) feel cheated if you haven't previously noted any defects in your merchandise.
The sites you can use for selling are:
Facebook (groups that act as local "swap shops")
Craigslist (great for selling locally as well)
Amazon (the Fulfillment by Amazon program)
eBay (you can establish an eBay store or just get rid of some of your things by selling them)
Etsy (the place for selling your uniquely crafted creations)
Various Apps
The app economy is perfect to use when you need some quick active income on the side. For example, TaskRabbit is an app where you get notified of a straightforward assignment that needs to be completed (such as a repair), accept the undertaking, gets it done in a previously agreed time window, and get paid for your work. Apps such as iBotta let you earn cash back rewards when you buy featured products at major retailers and upload a photo of your receipt. There are many other legitimate apps for making money in different ways, such as participating in surveys or sharing photos.
Lastly, you're probably well aware that owning a blog or website can be a full-time job that brings many opportunities for making money in the digital world. If you have a vision and are ready for the undertaking, this can be very lucrative – but not without a lot of effort and patience. It also takes a specific mindset, and you need to be all in. But if you don't really see yourself as an omnipresent persona in the digital world, there are still great ways to make money online by leveraging your skills and settling yourself on the right platforms.
advice
About the author
Nina is a digital nomad and a blogger. Her main interests are web design and marketing. In her free time, when she's away from the computer, she likes to do yoga and ride a bike.
Reader insights
Be the first to share your insights about this piece.
Add your insights