5 Best Gym and Fitness Center Small Business Loans
Secure Capital to Get your Gym off the ground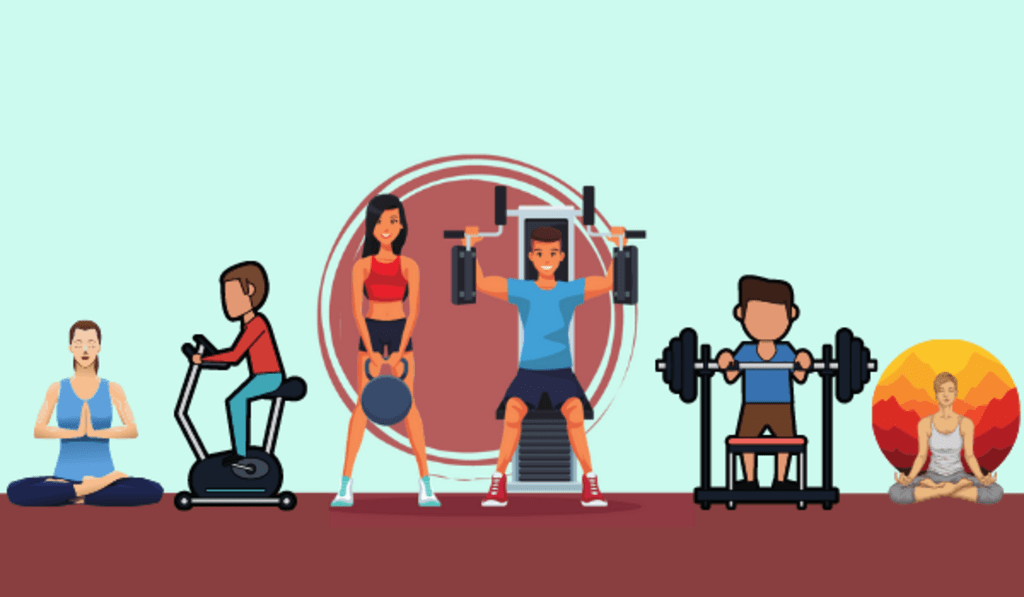 5 Best Gym and Fitness Center Small Business Loans
Getting the capital to start, run and grow your gym and fitness center can be difficult compared to other small businesses. There are plenty of reasons your gym or fitness club would need financing, from purchasing a property to upgrading gym equipment, bringing on more trainers and nutritionists, advertising, and covering insurance costs.
Besides, you may need capital to add extra amenities and provide innovative products and services to stay ahead of the competition such as sauna, pool, yoga studio, juice bar and snacks, massage therapy, and more.
Obviously, all these things come with some price, and it's more likely a gym and fitness small business loan will be needed. Whether you want to open a personal training studio, stand-alone gym, or a franchise or you might want to acquire an existing fitness center, finding the right sources is one of the most challenging things for you.
To help make your life easier, we've listed the top 5 small business gym financing options you can apply for, and turn your fitness center dream into reality.
Small Business Loans for Gyms and Fitness Centers
Traditional Gym Loans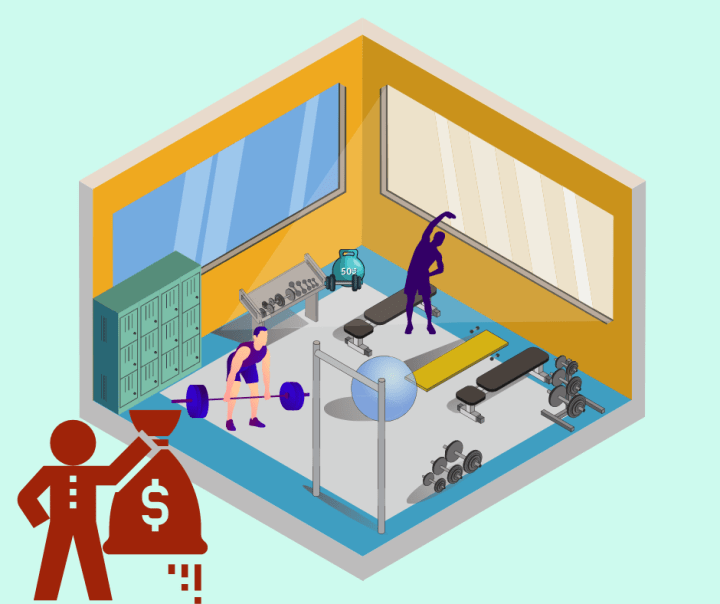 Traditional bank loans could be a viable funding option for gyms and fitness centers that have been in business for several years, have good credit, strong financials, and the ability to repay the borrowed amount on time and in full.
It is one of the most common and affordable funding options for gym owners. Small business term loans and lines of credit from a bank offer lower interest rates and fees with extended terms.
A traditional gym financing can be used for expanding your existing fitness center, opening another location or a franchise, and acquiring a rival business. You can also use a bank loan to buy equipment and machinery for your gym.
Features:
Loan Amount - 5K - 2M
Repayment Term - 1-5 Years
Interest Rate - As low as 6%
Speed - As little as 24 hours
Repayment Schedule - Monthly
Alternative Gym Loans
If you fail to obtain a traditional loan for your gym or fitness center, small business alternative funding could be your option. Alternative lenders provide a variety of loan products to help gym owners start and grow their business - lines of credit, equipment financing, startup loans, merchant cash advance, and more.
They require much less documentation and the overall application process is much easier and faster. Most of their loans don't require a perfect credit score and collateral to secure the capital. Once approved, you can get the funds into your bank account in as little as 24-48 hours.
You can use an online lending marketplace like Smansha to find and compare a variety of alternative lenders and loans and choose one that best fits your current financial needs and budget. The interest rates and repayment terms will depend on the lender you're approaching and the loan type you're applying.
Asset-Based Gym Loans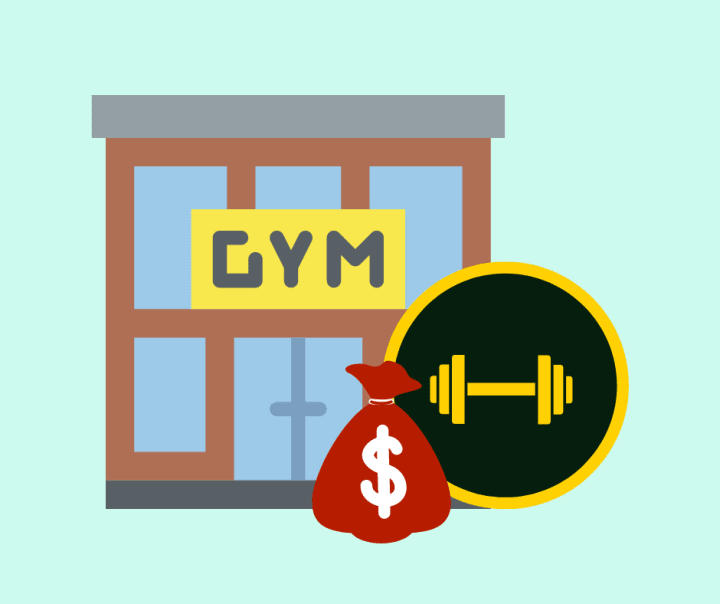 With asset-based fitness center financing, you can secure an advance of capital on the market value of your secured assets. You can use your commercial real estate fitness center or equipment as collateral for financing.
You can get an amount of 50%-80% (depending on the type of asset used as collateral) of assets' value through a small business term loan or line of credit.
Though it's the value of your business' assets that lenders primarily take into consideration, they can also check your business' financial standing so it's significant to prepare all the essential documents before applying.
Features:
Loan Amount - Up to 80% of assets' value
Repayment Term - 1-5 Years
Interest Rate - As low as 7%
Speed - As little as 24 hours
Repayment Schedule - Monthly
Equipment Financing for Gyms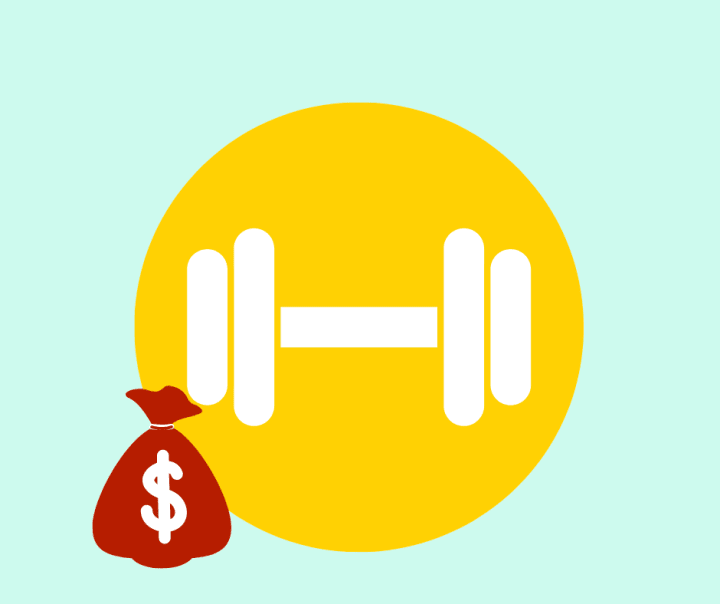 Need new and innovative equipment for your newly established or existing gym or fitness club? Well, equipment financing can help you. Whether you need treadmills, indoor rower, dumbbell, leg press machine, stationary bicycle, elliptical trainer, or any other type of equipment for your gym, an equipment loan gives you capital to convert your wants into demands.
The equipment purchased serves as collateral for the loan. As long as you repay the borrowed amount, you can use and access the equipment. And if you default on your loan, the lender can repossess the equipment to cover the loss. You can finance up to 90% of the new or old equipment for your gym or fitness center.
Features:
Loan Amount - Up to 90% of equipment' value
Repayment Term - 1-5 Years
Interest Rate - As low as 8%
Speed - As little as 24 hours
Repayment Schedule - Monthly
Gym Cash Advance Loan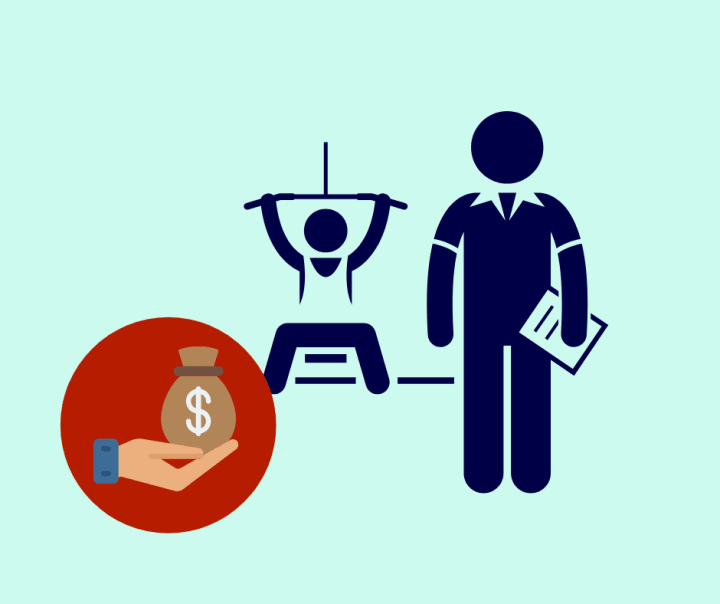 If you need money for hiring, repairs, payroll, or solving other cash flow issues in your gym business, a gym cash advance loan might be your perfect option.
Basically, it's not a loan but an advance payment against your gym's future income which is repaid automatically using a percentage of your daily debit or credit card receipts, along with an additional fee.
Features:
Loan Amount - Up to 200K
Repayment Term - Up to 2 Years
Factor Rate - 1.14 – 1.18
Speed - As little as 24 hours
So if you're planning to open a new gym, you can consider these financing options. Always compare different lenders and loan options to choose the one that will meet your business's unique financial needs and budget.

CashVisionUSA
An analytic thinker who passionate about number and date. Master in finance that enabled me to think strategically and use data analytics. Working As Financial Analyst for the last six years.
See all posts by CashVisionUSA →