5 Bathroom Remodeling Ideas for Every Style and Budget
Transform Your Bathroom Without Breaking the Bank with Budget-Friendly Renovation Ideas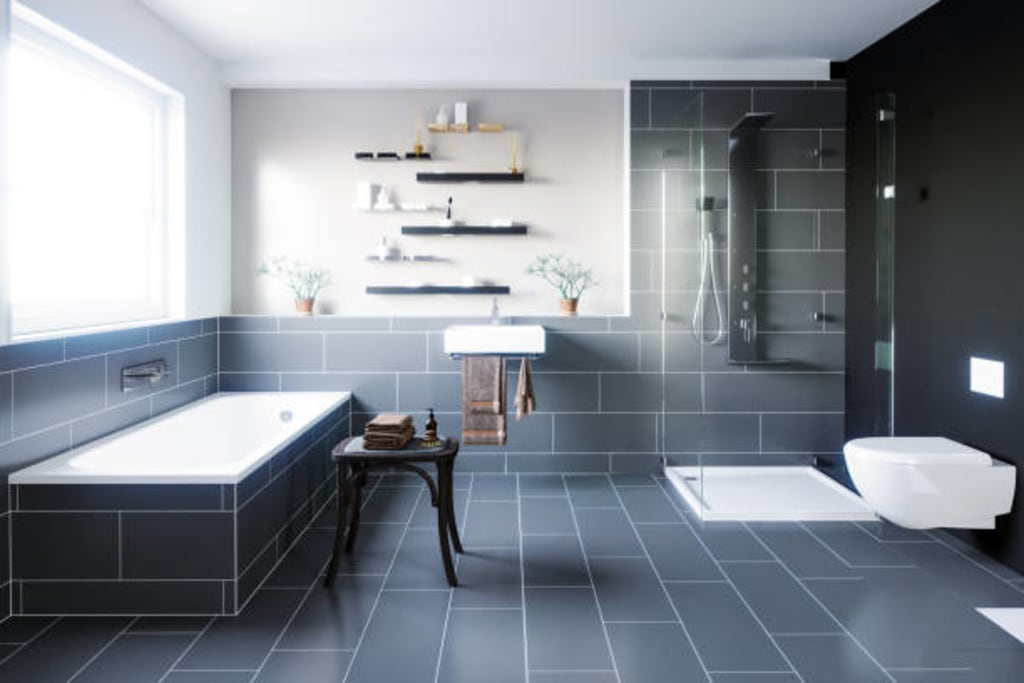 Bathroom Renovation
Are you looking for ways to improve your bathroom's appearance, functionality, and value? Whether you want a luxurious spa-like oasis or a simple and elegant update, there are many options to choose from. In this article, we will share five bathroom remodelling ideas that suit different styles and budgets. We will also give you some tips on how to plan, budget, and execute your bathroom remodel project.
1. Refresh Your Bathroom with a New Paint Job
One of the easiest and most effective ways to change your bathroom's look and feel is to apply a fresh coat of paint. You can choose light and airy colours like white, cream, or pale blue to create a spacious and relaxing atmosphere. You can also add some contrast and personality by painting an accent wall with a bolder colour.
Budget Estimate: A gallon of high-quality interior paint usually costs around $30-50.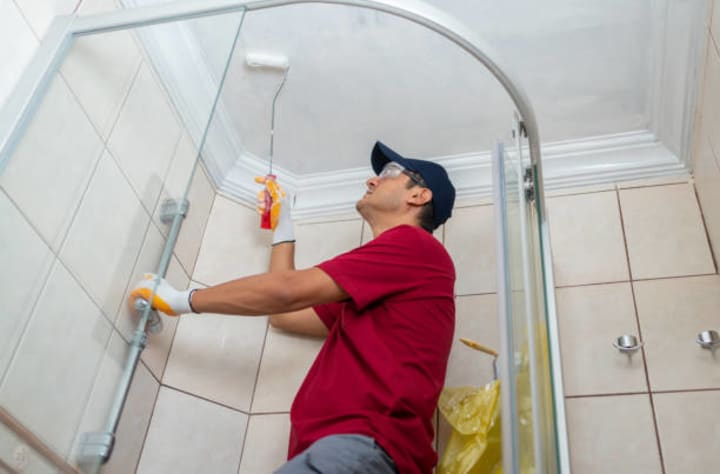 2. Upgrade Your Bathroom Fixtures for a Modern Look
Another way to enhance your bathroom's style and functionality is to replace your old faucets, shower-heads, and towel bars with new and sleek ones. You can choose fixtures that match your preferred style, whether it's modern, traditional, or minimalist. You can also opt for water-efficient fixtures that save water and energy, and reduce your environmental impact.
Budget Estimate: High-quality bathroom fixtures can range from $50-200 per piece.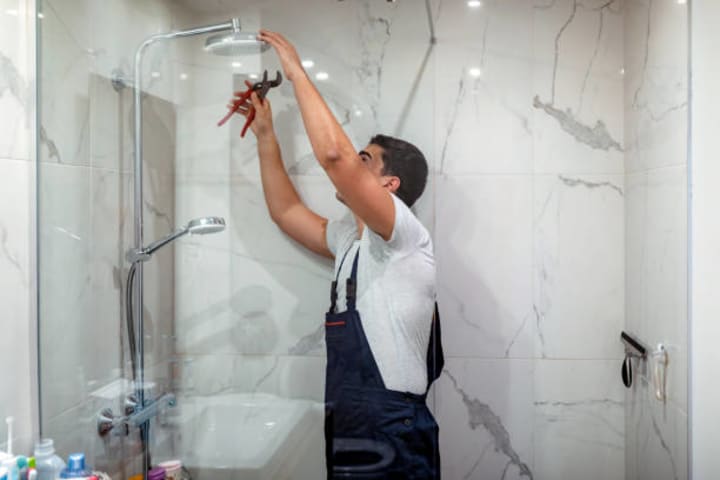 3. Add Elegance and Character with Tiles
Tiles are a great option for your bathroom walls and floors, as they are durable, versatile, and easy to clean. You can explore different patterns, textures, and colours of tiles to find the ones that complement your design scheme. You can also use accent tiles or mosaics to create eye-catching focal points.
Budget Estimate: Bathroom tiles can range from $1-10 per square foot, depending on the material and style.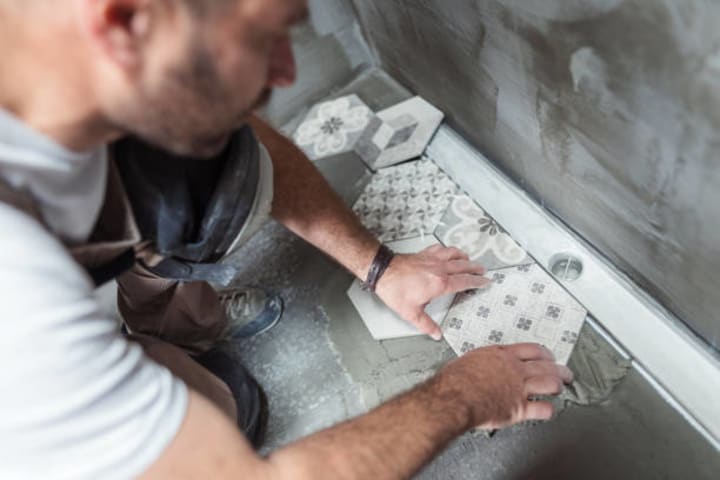 4. Decorate Your Bathroom with Accessories
Accessories can make your bathroom more inviting and reflect your personal taste. You can use candles, plants, artwork, or framed mirrors to add some visual interest and create a cosy atmosphere. You can also use natural materials like wood, stone, or woven textiles to enhance the overall aesthetic.
Budget Estimate: Decorative bathroom accessories can range from $10-50 per piece.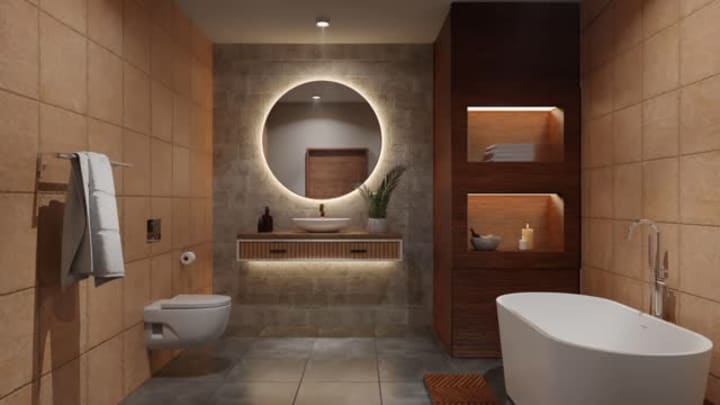 5. Illuminate Your Bathroom with Stylish Lighting
Lighting is an important element of your bathroom design, as it affects the mood and functionality of the space. You can choose lighting fixtures that suit your overall style, whether it's traditional, modern, or minimalist. You can also use layered lighting options, such as overhead fixtures, vanity lights, and ambient lighting, to create a well-lit and comfortable space.
Budget Estimate: Basic bathroom lighting fixtures can range from $20-50 per piece, while more elaborate options may cost upwards of $100.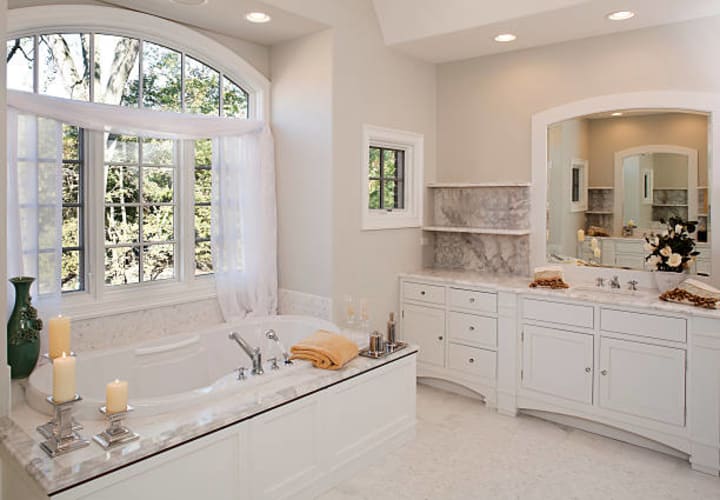 Additional Tips for Your Bathroom Remodel Journey:
Plan and Budget: Before you start your bathroom remodel project, make sure you have a clear plan and a realistic budget. This will help you make smart decisions and avoid overspending.
Seek Inspiration: To get some ideas and inspiration for your bathroom remodel, you can browse through magazines, online resources, and showroom displays. You can also consult with a professional bathroom designer or contractor for expert advice.
Consider Professional Help: If your bathroom remodel project is extensive or complex, you may want to hire a professional bathroom designer or contractor to ensure the project is done safely and efficiently. They can also help you with permits, codes, and inspections.
Embrace DIY Projects: If you have some skills and experience, you can take on some DIY projects to save on labour costs. However, you should always prioritise safety and follow proper guidelines for any electrical or plumbing work.
Prioritise Safety: When working on your bathroom remodel project, always adhere to safety guidelines when using tools, electrical fixtures, and plumbing. You should also wear protective gear and keep children and pets away from the work area.
Embrace Sustainable Choices: To make your bathroom more eco-friendly, you can use materials, fixtures, and lighting options that conserve water and energy, and reduce your environmental impact. You can also use recycled or reclaimed materials, or donate or sell your old fixtures and materials.
Enjoy the Journey: Remodeling your bathroom is a rewarding opportunity to customise your space and increase your home's value. Enjoy the process and the results of your hard work.
As you embark on the journey to revitalise your bathroom, let these five remodeling ideas be a source of inspiration. Your bathroom is a personal haven, and with careful planning and a touch of creativity, it can become a reflection of your style and a functional oasis.
If you're ready to start your bathroom remodel project, don't hesitate to contact TheGoodContractorsList. We provide you a list of different experienced and professional bathroom designers and contractors who can help you turn your vision into reality.
About the Creator
I am a creative content writer and an avid blogger, currently working as a freelance writer.
https://www.thegoodcontractorslist.com/
Reader insights
Be the first to share your insights about this piece.
Add your insights