4 Scenarios to Get Expert Legal Advice
Sometimes it's best to get a second opinion.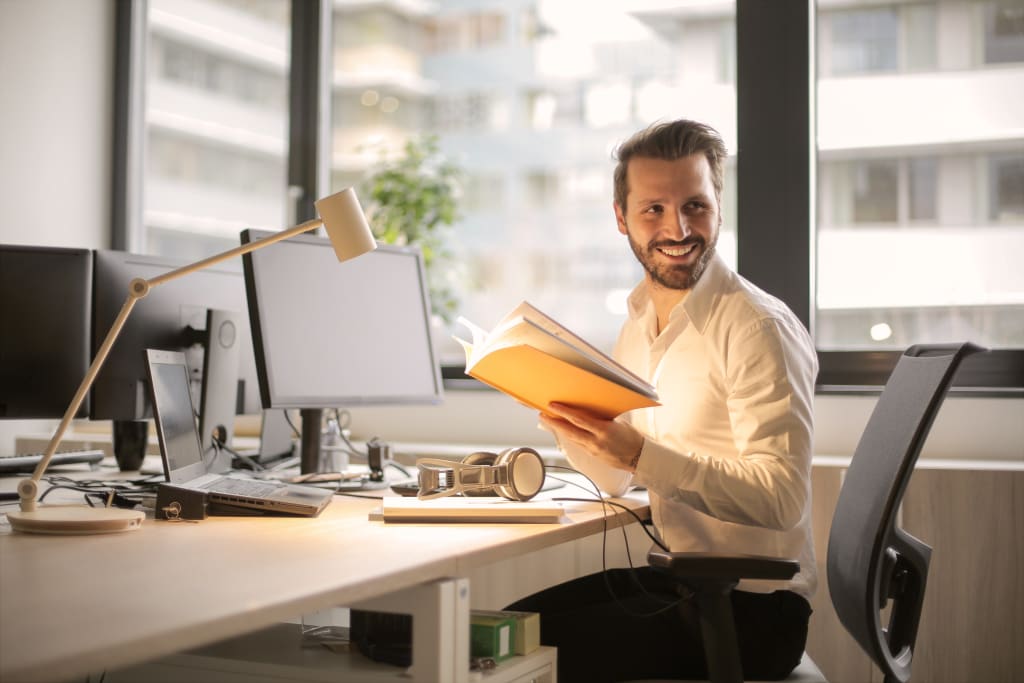 The chances are that you have an insurance agent, accountant, and probably even a business mentor to guide you if you own a small business. However, most companies often overlook the importance of hiring a business attorney. While a small business may not need the services of a commercial lawyer daily, there are times that it may be necessary to work with one. Here are four scenarios when a small business may need the services of a business lawyer.
Handling Employee Issues
There are many scenarios when an enterprise may need to hire a professional lawyer to address various employee-related issues. For example, hiring a business attorney may be necessary when an enterprise wants to decide whether it is feasible to work with an independent contractor, or hire a permanent worker. You may have to adhere to specific laws, as well as a CCPA compliance checklist to give workers rights to control and access their personal information. Fortunately, a highly experienced attorney, who is familiar with the law can help a small business owner stay out of trouble regarding the IRS. After all, the employer will need to draft a contract outlining the terms and conditions of working with an independent contractor. That's when the need for a business attorney comes in, as he or she will help you draft an agreement that is favorable for your enterprise. For an enterprise that already has a written contract, or is using a boilerplate agreement, the lawyer will review it to make sure it is in its best interest.
Negotiating or Drafting a Contract
The chances are that an entrepreneur will enter into several contracts while in business. A professional lawyer can advise a business owner not to sign a contract that might jeopardize their operations. Lawyers are experts at identifying when additional information is needed in an agreement, and rooting out any clauses that seems ambiguous. You might find yourself in a lawsuit that would have been solved through mediation, if you sign a contract that doesn't have a dispute clause. A business lawyer can also help point out the best options if the other party breaches the contract to make sure that a business owner doesn't do something that may not be right for their ventures. For example, the agreement may not allow a business owner to withhold money in case the other party breaches the contract.
Structuring the Business
The first thing that everyone would want to do as a small business owner is to structure their enterprise. Your options could be a nonprofit, partnership, sole proprietorship, corporations, or LLC. The decision that a business owner makes often affects the exposure of their ventures to ongoing expenses, personal liabilities, how to acquire funds, setup fees, and tax obligations. However, when a business owner decides to consult a professional commercial attorney, they can be sure to get the guidance needed to make the right decisions for their ventures. The attorney can also help an investor create and file the required documents when necessary.
Resolving a Complaint against Your Business
Of course, every company needs an experienced lawyer on its side when any government entity is investigating it, or has already filed a lawsuit against it. The reasons for these lawsuits or investigations can vary across businesses. For example, the IRS may reject the figures you submitted on the tax return, or the labor department may be investigating a claim that a worker made against your organization. For example, the federal government recently sued a business in Wisconsin for firing a worker for lack of adequate English skills. Fortunately, an experienced business attorney can help an entrepreneur plan a course of action to handle such a situation.
A professional business attorney can be the best friend of a small business owner in some situations. Companies that already don't have one should consider finding one, so that they have someone to call when such scenarios arise. Legal issues that come up when running a business can sometimes be stressful, and that's why hiring a business lawyer may be necessary.