4 Perishable Shipping Solutions to Keep Food Fresh for Longer
Take a look at the following shipping solutions for perishable food.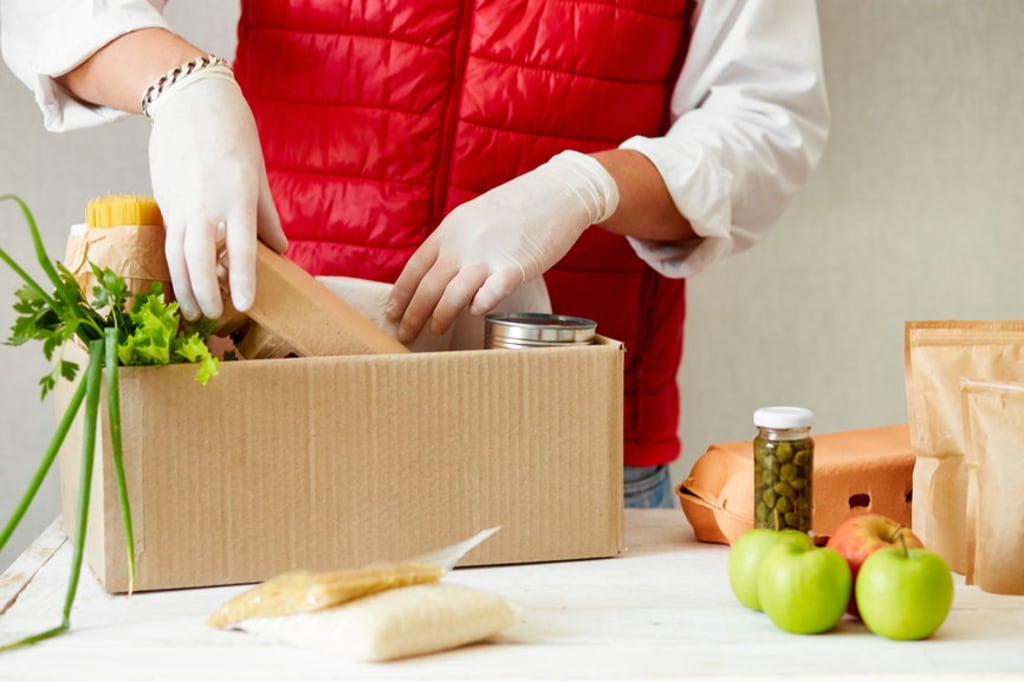 As more and more people begin to buy products online, sellers of perishable goods are tasked with finding ways to keep their food fresh in transit. There are many differences between shipping perishable and nonperishable items, and there are important factors to consider when dealing with food items.
Below, we explain 4 perishable shipping solutions to keep food fresh for longer. With these tips, you'll no longer have to worry about how to ship perishable food. Keep reading if you want to learn more.
1. Wrap Perishable Items in Insulating Blankets
The first thing you need to know when it comes to keeping food fresh in transit is this: you will need shipping blankets. Regardless of the type of boxes or packaging you choose to use, insulating blankets are an essential part of keeping cold foods cool during shipping.
Similar in appearance to emergency blankets, insulated pallet blankets can be wrapped tightly around boxes of perishable items or entire pallets to keep them cool and protected during shipment. The insulating material won't allow cool air to quickly escape the package, and the protective bubble-wrap prevents the items from taking impact damage in transit.
2. Use Vehicles or Shipping Companies with Temperature Control
Perishables need to be kept cool during shipping, which can be difficult when travelling a long distance in warmer months. The backs of trucks can become hot very quickly if not temperature controlled, causing perishable food items to spoil before reaching their destination.
The best shipping solution in this situation is to use vehicles that can be temperature-controlled and closely monitored. You will want the ability to control how cool the truck is depending on exactly what type of food item you are shipping, ensuring that the food doesn't spoil before reaching its destination.
3. Ship Perishable Packages with Ice
Including ice packs in your shipping containers allows you to rest easy knowing that the food items are going to stay at colder temperatures for longer periods of time.
You can choose to either use standard ice packs or dry ice. There are some extra considerations to make before working with dry ice in order to maintain safety for shipping handlers and receivers, so always make sure to carefully label packages.
Keep in mind that using ice packs is only a viable shipping solution if you are also using insulated packaging, such as insulating blankets or styrofoam coolers. These types of packages will prevent the ice or dry ice inside from melting rapidly in transit.
4. Choose Styrofoam or Insulated Packaging
You should be trying to keep your cool, perishable food items fresh by keeping cold temperatures in as much as you are blocking warm temperatures out. In order to achieve this, you should be shipping in insulated packaging or coolers.
Styrofoam boxes and coolers are a great way to keep temperatures inside of the package cool for longer periods of time, especially when shipping with ice packs or dry ice inside the package.
Alternatively, you can ship perishable items in standard cardboard boxes that are lined with insulating materials. These may be the more durable option compared to styrofoam containers alone, which are great insulators but often dent or crack.
Summary
Shipping perishable food items can be more difficult than shipping non-perishables, but these 4 shipping solutions make it easier than you might think. By choosing the right type of packaging, considering the temperature of shipping vehicles, and using cooling and insulating products, shippers of perishable food items can ensure that food stays fresh for longer in transit.