4 Agile Tools To Make You Happier And More Productive
4 Agile Tools to improve productivity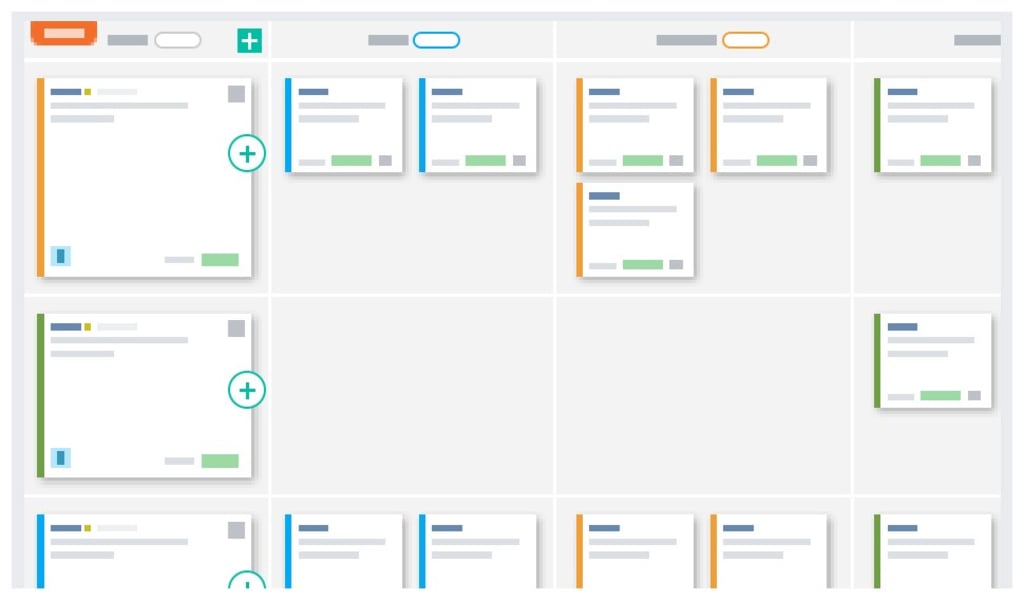 Agile is a project management method originally developed and used by software developers. Agile methodology was invented by software developers in 2000 and can be used by many different industries to their advantage.
When organizations bring more transparency to the development process, ensure that they build the right product, and bring products to market faster, they transform agility into a better business model.
More specifically, software tailored to the needs of an agile team will help you take full advantage of Agile Project Management. Not only do you have everything you need to organize and execute an agile project from end to end, but you also equip your team members with the tools they need to work effectively together.
Therefore, your team must be equipped with the right tools to take advantage of an agile approach. If you want to get great results from agility, you need the whole team on board. To do this, you first have to show the team how agile it works and how it works in your business model.
Below are some of the most important agile tools your team can use for project success. Several agile project management tools are designed to match the way agile teams work on projects.
1. QuickScrum offers tools to help the teams streamline the process, enforce best practices, and enhance communication between teams.
QuickScrum is also a very easy-to-use device to set up too. This tool can be used to make scrum easy to implement. The most powerful project management tool with a broad variety of user-friendly features.
Informative Dashboard- >
Summarizes a single page of the status of the whole project. To get a clearer understanding of the current state of a project, consider relevant project-related metrics.
Product Backlog->
QuickScrum allows you to quickly add backlog items, and control the
backlog without leaving the computer, unlike most other Scrum tools.
Release Planning->
A clear and straightforward maintenance function for releases makes it
very easy to identify and manage new releases within the project.
Sprint Planning->
QuickScrum permits several dynamic sprints to be generated in a project. The sprint planning features are interactive and very simple to use, unlike other Scrum project management tools.
Taskboard->
By using the Taskboard Configuration feature, you can customize the Taskboard lanes by adding new lanes or change existing ones.
Kanban Board->
Customize the working lanes by adding new columns or modifying existing ones whenever your work cycle changes.
Timesheet->
Track the productivity of each member of the team and monitor the success of the team using the management function of timesheets. View resources wise efforts spent on a specific task and if the implementation time exceeds the time predicted.
Administration->
Easy and straightforward administrative features of Scrum software tools let you identify several projects and execute tasks related to the profile in as little time as possible.
File Management->
Fast, easy to use, and extremely useful file management system allows tool users to store and maintain data easily and efficiently throughout the project.
Discussion Board->
Collaborate in real-time with team leaders to share ideas and connect efficiently-set deadlines and reach objectives to keep the project organized.
Team Review->
The feature includes a description of the sprint in terms of team pace, completed, approved, and rejected stories, and the burndown charts. To summarize the work completed during the sprint, checkpoints are added.
Team Retrospective->
This feature helps the team understand what they should start doing, stop doing, and continue doing. Create a to-do list of tasks, and assign duties to team members for the follow-up tasks. Create new user stories from a to-do call to an action list.
Stand Up, Board->
The feature helps to time box the daily scrum event and alert the team of how much work in the sprint is due. Impediments may be logged in for resolution and allocated to team members.
Comment Notification->
Team members and those who are involved in the project may stay updated on new stories as and when they are created and are also able to know who created them. A simple feature of collaboration which functions as a reminder of the notification.
Help Desk->
Process automation features allowing user stories to be auto-generated directly from email info. To receive specifications directly from the client's email account set up a QuickScrum email handler.
GitLab Integration->
The powerful features of Harness GitLab for developing free, unlimited private projects, using built-in Continuous Integration and Continuous Deployment tools, exporting projects, reduce "Idea to production" time, and much much more!
2. JIRA is a popular project management software aimed primarily at agile software development teams.
The add-on functionality consists of the application of four key components. Project managers and owners have access to a cumulative flowchart that shows the status and volume of projects, problems, and time.
Select project management and task tracking tool that allows you to set dependencies between different tasks. Jira is a project management software that is used by agile teams that follow the scrum method. It also offers several other features, such as project tracking, collaboration tools, and project monitoring. If you are not familiar with it, you can also try Microsoft Excel as an alternative for agile team management.
3. VivifyScrum provides functionality to manage multiple projects in an organization. The tool also has a built-in time tracker that automatically creates work logs for each team member. Last but not least, it is the last in the list of agile project management tools.
VivifyScrum offers free online scrums training for people who want to educate their organizational teams about Scrum.
4. Nuvro makes managing online projects easy. It is a user story mapping method based on the agile principles of continuous integration, continuous deployment, and continuous improvement.
With this software, teams can create customizable scrum boards and kanban boards, use real-time agile reporting and also track bugs, view open questions, monitor time spent on tasks, and much more.