3 Ways Customer Relationships Have Changed Forever Due To COVID-19
It's safe to say that the recent COVID-19 pandemic has altered much of how we operate on a day-to-day basis.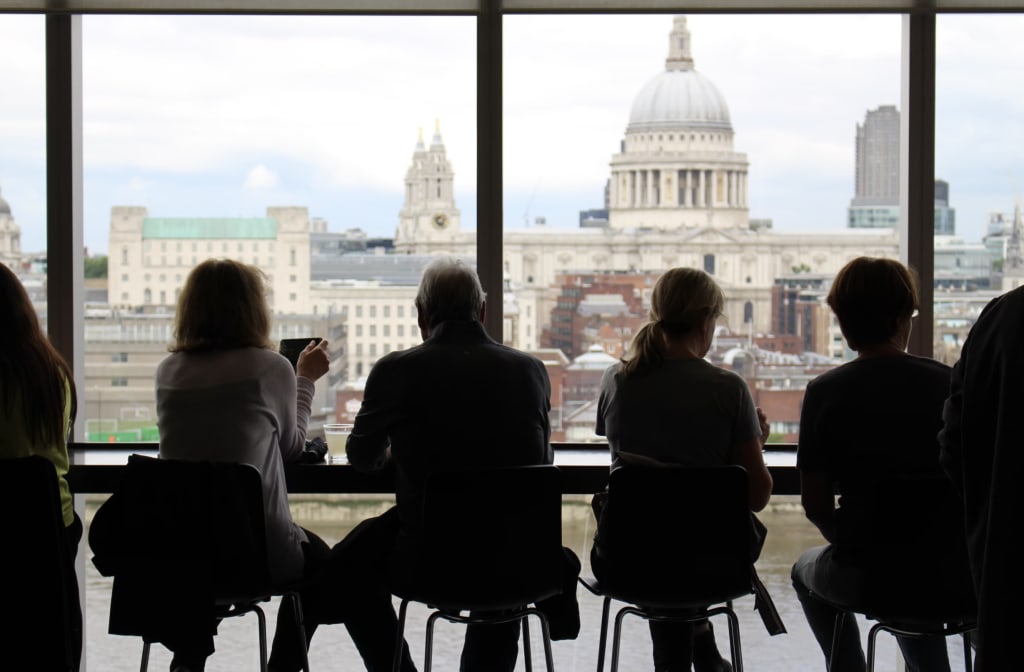 Photo by Christian Battaglia on Unsplash
COVID-19 has also had an unprecedented impact on customer relationships in businesses, altering the way companies run and cater to their regulars.
While the world is slowly starting to adjust back to normal, many companies are restructuring in order to keep and improve their customer loyalty. Here are 3 ways in which COVID-19 has impacted the way companies relate to their customers.
1. Focusing on customer needs
The first way customer relationships have changed due to the COVID-19 pandemic is that many businesses are altering their goals to focus on customer needs. While previously many companies were money-focused, growth-oriented, or possessed other progressive ambitions, the COVID-19 pandemic has made many companies rethink their goals in order to appeal to their existing customers.
It has been suggested that maintaining loyal customers is a better ROI driver than acquiring new customers, which means that for businesses to thrive they need to continue to cater to existing customers to succeed. Customer retention can be done in several ways, including word-of-mouth recommendations, offering great customer service, and keeping your promises to your customers.
While appealing to new customers is often the focus of many businesses, it can actually be a detrimental goal as appealing to new customers often causes existing customers to defect to competitors. Therefore, take the COVID-19 pandemic as an opportunity to solidify your existing customer base to keep your business succeeding.
2. Focusing on the customer throughout
For many companies and businesses before the outbreak of coronavirus, operational procedures likely did not concern customers. However, following the COVID-19 pandemic, many businesses are actually revising their operating procedures to ensure they are customer-focused and driven throughout, and that every decision seeks to benefit the customer with the final result.
It has been reported that on average 13% of dissatisfied customers will report their negative experience with a business to over 20 people, which can have a detrimental impact as word-of-mouth is a critical form of marketing. Therefore, restructuring the company operations to focus on the customer can negate the risk of customer dissatisfaction and ensure loyally, repeat customers, which means consistent businesses.
Many businesses have struggled during the COVID-19 pandemic, and often require changes to keep their business. The restructuring process for your company can be quite complex, but often a necessary move that can ultimately benefit your business, which you can discover more information about here.
For many companies, restructuring and refocusing their operational procedures to better suit the needs of the customers allows them to stay relevant within their target demographic, and alleviate the risk of customers deferring to competitors. COVID-19 has changed customer relations by prioritizing the customer at the center of the company.
3. Focusing on what customers want
With many people quarantined and staying home, it has created a boost in the usage of social media to allow people to stay connected. However, many companies have furthered their use of social media to analyze the trends of their demographic and better appeal to their customers.
Using social media intelligence can give companies valuable insights into the habits of their customers which in turn can help businesses better appeal to those customers. Consumer profiling, analyzing current trends, and observing customer behavior allows companies to understand their customers and create targeted campaigns to appeal to them, and infiltrate additional customers markets to expand.
Businesses have begun utilizing tools such as customer journey mapping to understand how their customer base interacts and experiences their company, which in turn can help improve their experience.
This can include businesses creating buyer personas of their target demographic and their buying behaviors, as well as monitoring touchpoints where customers come into direct contact with their businesses. By analyzing customer data, it can help businesses to create more accurate predictions which allows them to continue to thrive.
Summing up
Ultimately, understanding the changes that have occurred with customer relationships as a result of the COVID-19 pandemic can allow your company to better adjust to continue to thrive. By refocusing your goals on that of the customer, you continue to satisfy your existing customers while encouraging new customers to explore your brand.