25 Ways to Make Money Online in 2021
Easy For Beginners!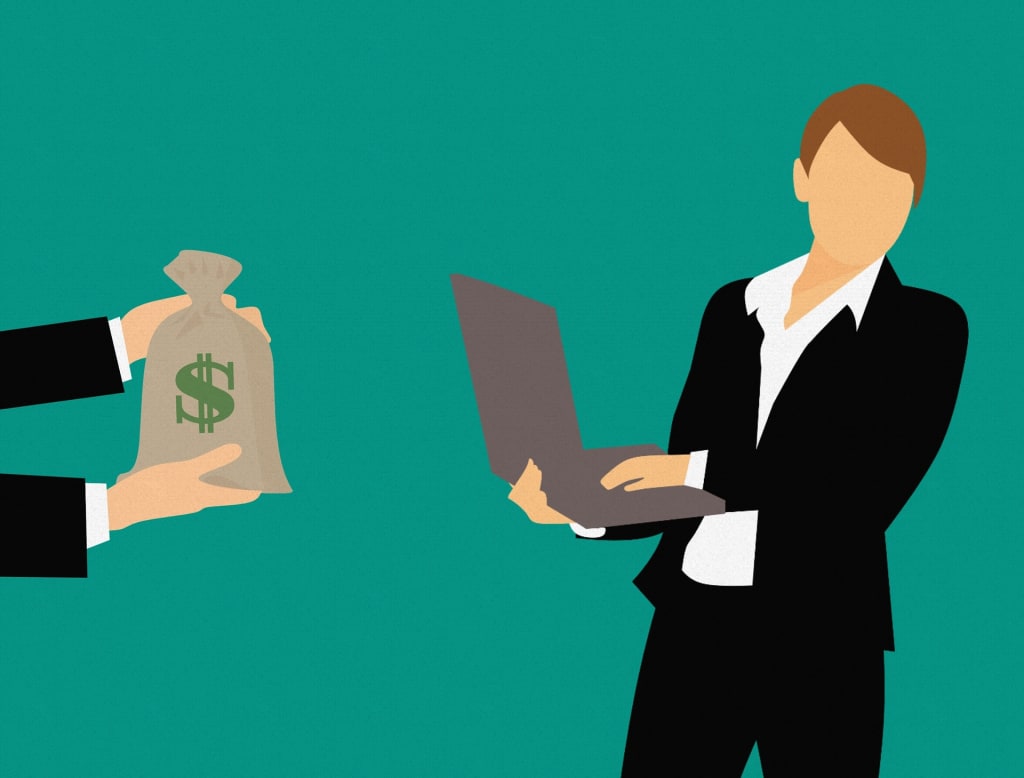 1. Monetize Your Social Media Presence
Social media has changed the way we connect on the internet and provided everyone with a place to express themselves.
If you use a social networking platform like Instagram or Twitter, you might want to think about monetizing your account.
One method to achieve this is to promote other firms' products and services. Sponsored messages are popular on social media, and they're frequently labeled with the hashtags #sponsored and #ad to make it easy to spot them.
Advertisers want your followers to engage with you, so make sure the sponsored products are relevant and be creative with how you promote the firm. You run the danger of alienating your subscribers if you don't.
2. Do Micro Jobs
Do you want to make money with your talents? You do, of course!
Selling your services on a micro job marketplace like Fiverr is a frequent way to start making money online. Anyone can sell digital services in a variety of areas, including graphics and design, writing, films, music, business, lifestyle, and more, on the marketplace.
3. Complete Online Surveys
You won't be able to earn a living off of it, but if you're looking for some extra income on the side, consider taking online surveys with firms like Swagbucks, OnePoll, and Toluna.
Consumers are rewarded for providing crucial customer insights about brands, products, and services by these companies. Although some organizations pay in cash, it is more typical to receive gift cards and free products in exchange for testing.
4. Test Websites and Apps for Others
Testing the user experience of websites and applications is another approach to deliver information to businesses.
You will most likely be needed to download a testing application to your computer, tablet, or smartphone as a tester. After then, you'll be asked to do a number of tasks, the most of which will take between 10 and 20 minutes to complete.
For example, you might be required to locate a product and complete the checkout procedure in an online store.
You are not required to purchase anything, so don't be concerned. Simply put, you're testing websites and apps so that developers can fix usability flaws and improve the customer experience.
5. Launch a Blog
Online surveys and testing might offer you a taste of how to make money on the internet, but if you want to generate a long-term profit, you should focus on building a steady business.
Blogging is one form of business that I recommend you look into. You don't need any technical knowledge to build a blog, unlike some other forms of websites. All you need is a burning desire for something.
The entire procedure of starting a blog is simple. All you have to do now is pick a blogging platform, register a domain name, and pick a blog hosting service.
Blogs can be made profitable in a variety of ways.
You can sell banner spaces and ad slots to corporations once you've built up an audience, but I've found affiliate marketing to be more successful. All you have to do is choose decent products that offer a fair commission and develop high-quality content to go along with them.
A blog is also an excellent place to promote your own items. You may use a blog to generate long-term income and market all of your online ventures, whether it's eBooks, a secret membership area, t-shirts, or anything else.
6. Build an Affiliate Website (E.g. Amazon)
Building a profitable affiliate website can be done using the same techniques that go into developing a successful blog. This involves things like writing interesting content, marketing your site, and following search engine ranking criteria.
In contrast to blogs, an affiliate website focuses only on a single product. This is why product reviews are common on affiliate websites.
People who are looking for a review of a product are more likely to buy it after reading an insightful review, which increases your chances of earning a referral commission.
While it is beneficial to have firsthand knowledge of a product, you may create good product reviews by either hiring others to write for you or summarizing what others have written.
Learn Even more Easiest 19 ways To Make Money ONLINE by Clicking Here !