11 Magazines That Accept Fiction From Freelance Writers
For The Fiction Writer In All Of Us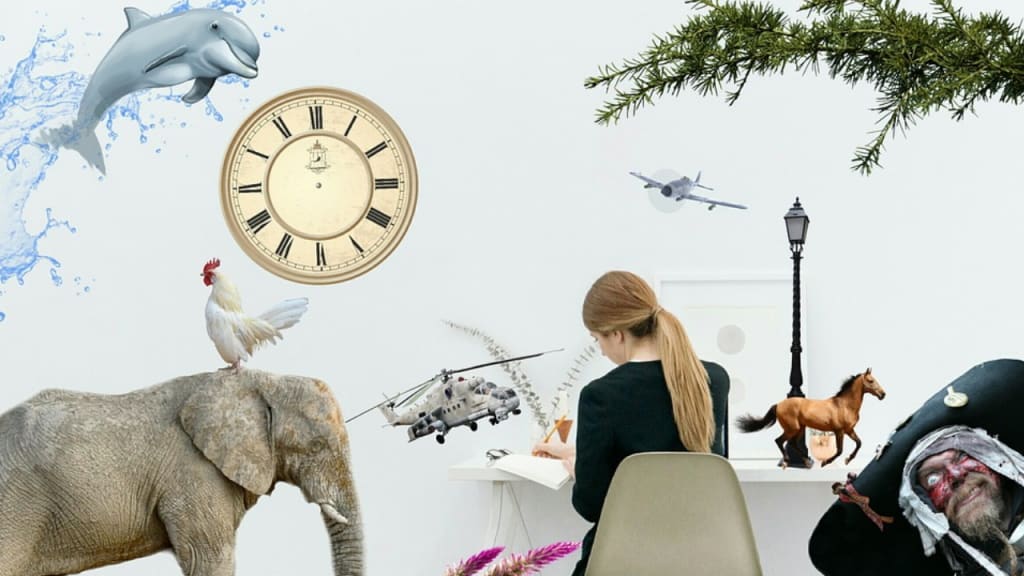 I like to write fiction, poetry, about my life experiences, and about things I have learned through life. I want to enjoy writing. It would be a waste of my time writing an article for a magazine I don't care about, hoping their magazine will accept it.
So, I searched Google for magazines that accept fiction stories and poems. I found quite a few, and some of them pay very well. Without further ado, these are the magazines I found. (In no particular order.)
Personal Essays $300 to $2,000
Fiction $300 to $2,000
VQR:
Poetry: All types and lengths. $200 per poem
Short Fiction: Length is from 3,500–8,000 words.
For short fiction, they pay $1,000 and above.
Nonfiction: Length is 3,500–9,000 words.
For personal essays, they pay $1,000 and above, at approximately 25 cents per word.
Science Fiction
They are looking for "character-oriented" stories.
They pay 8-10 cents per word for short stories up to 7,500 words, and 8 cents per word over 7,500. They don't buy stories shorter than 1,000 words or longer than 20,000 words.
Stories and articles $400 per story or article.
Poems or Table Talk pieces $200
Analog Science Fiction And Fact:
Short fiction up to approximately 20,000 words, 8-10 cents per word.
Serials (40,000-80,000 words) 6 cents per word.
Fact articles, 9 cents per word.
Poetry is $1 per line.
Fiction that does not exceed 5,000 words. They pay 10 cents a word.
Poems they will pay $50.
Opinions articles of 2000 words or more. The pay rate is $90 flat.
Science fiction and fantasy
12¢ per word 1000-22000 words, no exceptions.
No horror, but dark SF/F is permitted.
Flash fiction and essays, 1000 words or fewer.
They want stories that ask who are we? Why are we here? Is there a purpose?
All work must be speculative, horror being preferred.
Payments for writing are as follows:
$15.00 for 500-1999 words
$20.00 for 2000-4999 words
$25.00 for 5000+ words
Fiction, non-fiction, and poetry.
Stories should be around 3000-4000 words.
They pay 10¢/word for original fiction.
Crime, mystery, science fiction, fantasy, horror, and thriller short stories.
They pay $200 for original fiction of 1,000-5,000 words.
My favorite genre has always been science fiction with action and fantasy coming in as close 2nd and 3rd. That's why I went on this search to hunt science fiction magazines. I wonder why science fiction magazines are so few and far between.
I love science fiction and I also love to read science fiction. Sure movies help by showing what the writer of the story was trying to express, but I have never had any trouble imagining anything if the writer described what was happening well enough.
That's it for now. If I find any more I will be sure to publish a revised list.
If you liked my article, you can treat me to a cup of coffee. It will go a long way in supporting me as a writer.
You can see more of my stories and articles on Vocal at this web address: https://vocal.media/authors/susan-f-weimer
You can follow me on Facebook here: https://www.facebook.com/N0tSure64
You can follow my author page on Facebook here: https://www.facebook.com/SusanFWeimer
You can follow me on Twitter here: https://twitter.com/Sure64N0t
You can follow me on Instagram here: https://www.instagram.com/n0tsure64/
Join these Vocal groups on Facebook and keep up to date on your favorite authors:
The Vocal Creators Lounge: https://www.facebook.com/groups/503959543406774
The Medium Writers and Vocal Creators Support Group: https://www.facebook.com/groups/859460638117339
Vocal Media Creators Hub: https://www.facebook.com/groups/1511757102346213
That's all for now.
About the Creator
I live in a rural area in upstate New York with my fiancé and three dogs. Mine is a simple life filled with simple pleasures.
Reader insights
Be the first to share your insights about this piece.
Add your insights