10 Ways for a Mother & Daughter to Spend Time Together
fun mother-daughter activities at home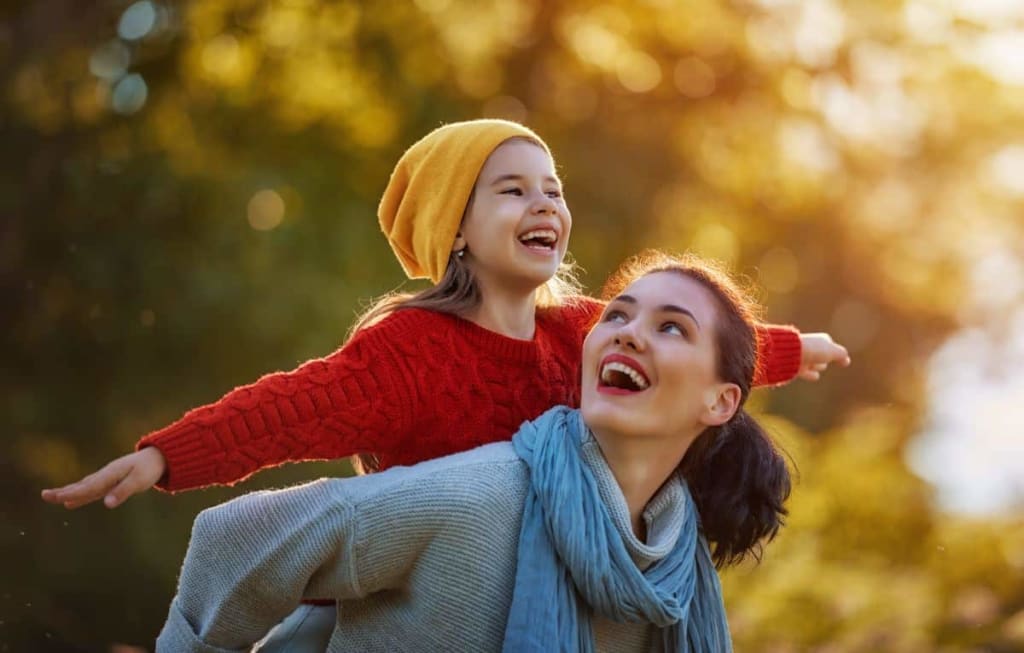 There are so many fun mother-daughter activities at home can do together to strengthen that important bond To help you keep that bond strong, we looked around and found 10 of the very best ideas. Whether your daughter is 5 or 15, keep reading to discover mother-daughter activities you've got to try at least once.
Go on a mother-
daughter shopping spree: Spend the day shopping for clothes, shoes, and accessories together. This is a great opportunity to bond over fashion and style while trying on different outfits and finding new pieces to add to your wardrobe. You can also enjoy a nice lunch or snack break in between shopping to catch up on each other's lives.
Take a cooking class:
Taking a cooking class together is a wonderful way for a mother and daughter to bond while learning new culinary skills. You can sign up for a local class or even take an online cooking class together from the comfort of your own home. During the class, you'll learn how to prepare new dishes, experiment with different flavors and ingredients, and work together as a team to create delicious meals. Not only will you learn new cooking techniques, but you'll also create cherished memories and develop a deeper appreciation for each other's company. Plus, you'll be able to take your newly acquired skills home and put them to use in your kitchen, continuing to bond over cooking and enjoying the delicious meals you create together.
Create a scrapbook:
Creating a scrapbook together is a fun and creative way for a mother and daughter to spend quality time together while preserving memories. You can start by gathering photos, mementos, and other items that remind you of special moments you've shared. Then, you can use a scrapbook kit to create pages with decorative paper, stickers, and other embellishments. As you work on the scrapbook together, you can reminisce about old memories and create new ones as you work on the project. You can also use the opportunity to learn more about each other's interests and personalities, as you collaborate and share ideas for the pages. Once the scrapbook is complete, it will serve as a cherished keepsake that you can look back on and share with future generations.
Have a spa day:
Having a spa day together is a wonderful way for a mother and daughter to relax and pamper themselves while spending quality time together. You can choose to have a spa day at home or book a professional spa appointment at a local spa or resort. During your spa day, you can indulge in various treatments, such as facials, massages, manicures, and pedicures. You can also enjoy some healthy snacks or refreshments, as well as relaxing in the sauna or hot tub. This is a great opportunity to catch up on each other's lives, share stories, and create new memories while being pampered and rejuvenated. By the end of the day, you'll feel refreshed, relaxed, and more connected to each other.
Go on a road trip:
Going on a road trip together is an exciting way for a mother and daughter to explore new places, create new memories, and bond over shared experiences. You can plan a route that takes you to destinations that you both have always wanted to visit or revisit old favorite spots. Make sure to pack some snacks and drinks, and maybe even a playlist of your favorite tunes to enjoy during the journey. Along the way, you can stop to take in the sights, visit local attractions, and try new foods. You can also play car games, share stories, and just enjoy each other's company. A road trip provides a unique opportunity to spend extended quality time together, away from the distractions of everyday life. At the end of the trip, you'll have a shared experience that you can treasure for years to come.
Volunteer together:
Volunteering together is a meaningful way for a mother and daughter to give back to the community and spend quality time together. You can find local charities or non-profit organizations that align with causes you're passionate about, and offer to volunteer your time and skills. There are many ways you can volunteer together, such as serving meals at a local soup kitchen, working at a community garden, or participating in a charity walk or run. Volunteering together not only allows you to contribute to a worthy cause, but it also helps to strengthen your bond by working towards a common goal. You'll have the opportunity to share your values and perspectives, learn from each other, and make a positive impact on the world.
Attend a concert or show:
Attending a concert or show together is a fun way for a mother and daughter to enjoy a shared passion for music or the performing arts. You can look up upcoming shows and concerts in your area and choose an artist or genre that you both enjoy. Whether it's a rock concert, Broadway show, or symphony orchestra, you're sure to have a great time sharing the excitement of the event. You can also make it a night out by enjoying a pre-show dinner or drinks, or even staying overnight in a hotel or B&B to extend the experience. Attending a concert or show together allows you to immerse yourselves in the music and entertainment, create lasting memories, and share in the joy of experiencing something special together.
Plan a weekend getaway:
Planning a weekend getaway together is a great way for a mother and daughter to escape the hustle and bustle of everyday life and spend quality time together in a new and exciting environment. You can choose a destination that offers something for both of you, such as a beach or mountain resort, a city break, or a countryside retreat. During the weekend, you can enjoy activities such as hiking, sightseeing, shopping, or just relaxing and enjoying each other's company. Make sure to plan some meals and activities, but also leave some room for spontaneity and exploration. This weekend getaway provides a great opportunity to connect, make new memories, and bond over shared experiences. At the end of the weekend, you'll return home feeling refreshed and reconnected with each other.
Final Thought
The relationship between a mother and daughter is unique and special, and it's important to find ways to nurture and strengthen this bond over time. Spending quality time together is an essential component of this relationship, and there are many creative and enjoyable activities that you can do together. Whether it's cooking, going on a road trip, volunteering, or attending a show, the key is to find activities that allow you to connect, create new memories, and have fun while strengthening your bond. By prioritizing your relationship and making time for each other, you'll continue to build a strong and lasting connection that will bring joy and fulfillment to both of your lives.
Regenerate response
About the Creator
I am kate winselet,I work in Next Mashup Company, Our company provides the best information related to technology and entertainment.
Reader insights
Be the first to share your insights about this piece.
Add your insights