10 Tips to Writing at Home
Tips and Tricks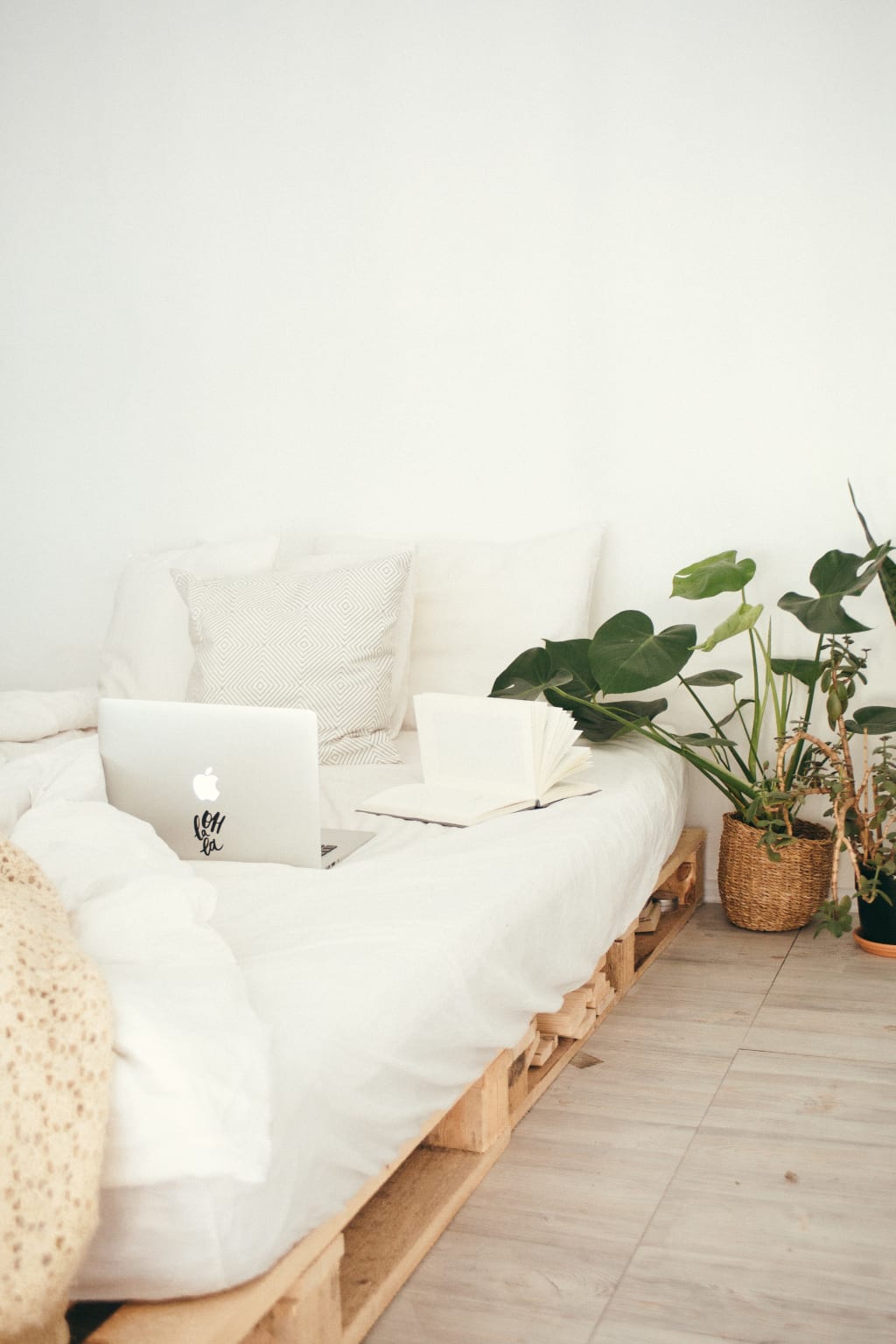 1. Noise Cancelling Headphones
These are honestly the best thing I have invested in. I find it's easier to focus and do my work more effectively when I can't hear what's going on around me. I usually put some music on, from my specific writing playlist, and focus on the task at hand. Not being able to hear things around me lets me get into the zone and get writing!
2. Set Up Rules With Others at Home
You need to set time for work, and work is writing. You need to let others know when you're disappearing to do your writing, and when you need to be left alone.
I needed to set this up with my husband and tell him when I was doing something that I needed to focus on. Working at home together than be tough when it comes to distractions, but it helps to set those boundaries and let others know when you need to step away and focus on work.
3. Have A Morning Routine
It is so important to have a healthy morning routine and stick to it. Not only does it help your mental health, it also helps your productivity. Try to get up around the same time each morning, get out of your pajamas and eat a healthy breakfast. Include whatever you want into your morning routine, but try to stick to it each day and push yourself to have that healthy morning routine.
My morning routine is drastically different now than it was a year ago. Now, when I get up I have to entertain a child! I try to set the same kind of routine for each morning, even with my son. I get up around the same time, feed him, we both get changed and then it's play time until he goes down for a nap. I have breakfast and exercise when he goes down to make sure I start the day right!
4. Exercise Most Days
Following on from the last sentence, I usually incorporate exercise into my morning routine, but sometimes I just go for a simple walk in the afternoon. Exercise really helps your mental health, and you need to take extra care of that mental health in the current world.
Whether it be a high intensity workout, going for a run, doing some yoga or going for a walk, it really helps to take the time out during the day to get your endorphins up and stretch your muscles. It helps your mind muscles to strengthen and improves your mental health, which positively impacts your writing ability.
5. Make A To-Do List Every Morning
I find this helps me to stay focused and know what I need to do each day. Since I do University and take care of a 7-month-old, I include things like time to study, when my classes are each day and when my boy needs to nap or eat. It helps to have this planned out in the morning and know what I need to do during the day. I can plan my writing around other things and it helps keep my focused towards my study goals and my writing goals.
6. Set Deadlines
It really helps to set your own deadlines and try to stick to them. Things like 'write 500 words a day' or 'finish 2 chapters this week'. It really helps to have deadlines to meet each day, or each week. It helps keep you focused and fighting towards your end goals.
7. Have A Dedicated Workspace
I never saw this as overly necessary pre-COVID, but once the pandemic hit and we were home bound, I came to the realisation that a dedicated workspace is so crucial. I still have my desk completely set up even as the world moves past COVID and it really helps me to focus.
It is important to take that specific time during the day to write and focus on work at a dedicated working spot. Occasionally I will change positions and write on the couch or outside, but I find the dedicated workspace works really well for me.
8. Minimize Distractions
It can be hard to stay focused at home with animals, family, food or social media. I can't get much done when my son is awake, but even once he's down for his nap I still get distracted and can often find myself having accomplished nothing by the time he is waking up!
It's important to minimise distractions as you can, using things like social media lockouts and noise cancelling headphones. By doing this, you can stay focused on your task and be done sooner than you would while being distracted.
9. Have Fun
It's so important to have fun! Don't lose yourself in all the work and stop enjoying it. Writing is a fun activity, even if it is a job it should stay fun!
10. Be Kind To Yourself
You need to take a step back and remember that we're all human and days can be hard! It's okay to have off days and it's okay to spend a day bludging and accomplishing nothing. The important thing is to not let this be every day, and to keep pushing on where you can. You feel bad, so take a day off. But get cracking back into the next day. Try to not push yourself too much, we're going through a lot right now and it is okay to feel horrible and have a day, or a few, off. Just take it one step at a time!
advice
About the author
I'm a stay-at-home mummy who loves to write! My goal is to become a published author and I love writing short stories and publishing them here.
I have a blog at emilieturner.com and I'll keep posting here to satisfy my writing needs!
Reader insights
Be the first to share your insights about this piece.
Add your insights