10 Tips For A Successful Virtual Event
Powerful Tips For A Successful Virtual Event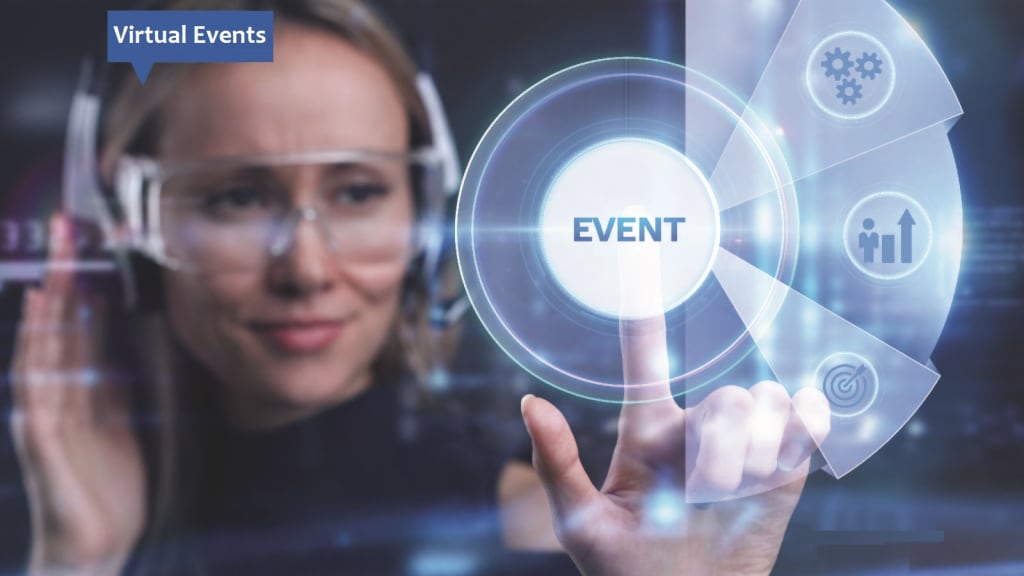 Ever since the digitalization paced up its game "GO DIGITAL" has become the new norm. Live virtual events have made their place in the past few years and are growing enormously well.
Virtual events come with various merits starting from expanded reach to building customer brand relationships. Geographical constraint gets completely resolved with virtual events as it may reach a wide segment of people at a time irrespective of location.
Whether you are planning to host a conference with business delegates around the world or want to host a meeting with office employees from different office locations, or a brand wants to host a product launch, virtual conferences, virtual meetings, and virtual events on the best virtual events platform over the internet comes to the aid.
Virtual events have become an integral part of businesses nowadays to keep it running and making its place in the competitive market where it's not easy to please today's modern customers.
Planning to host professional live virtual events? consult a virtual event management service provider for professional live streaming of virtual events. It not only helps you to reach your potential audience in no time but helps in engaging the audiences interactively gaining momentum in a short period. Live Virtual events help to scale up your business to another level, thus saving a lot of time, effort, and resources.
Virtual events are the core part of the business model these days gaining exponential profits. If you are new to virtual events, then this article will be of much help to get your virtual game started allowing your business to leverage. In this article, we will throw light on the effective tips to host a successful virtual event.
Let's get started to explore the top 10 tips for successful virtual events to grow your business and generate more leads. Do not worry about the stage you stand in your business, virtual events help you to gain popularity and generate revenue faster than you imagined.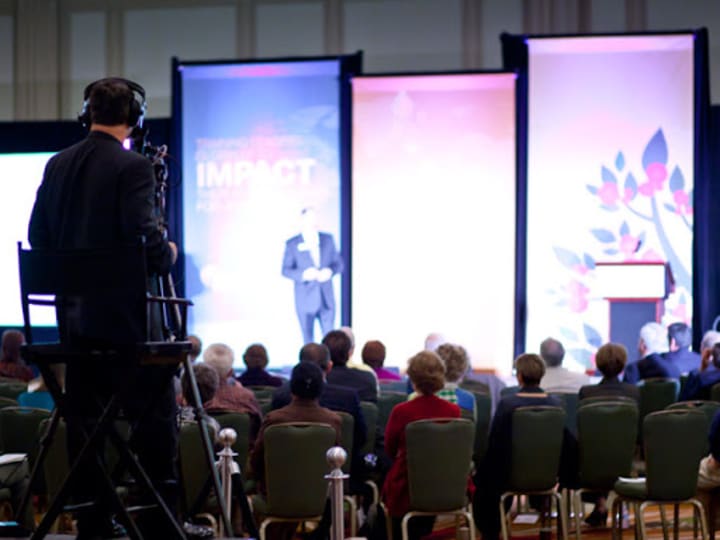 Let's dig in!
Powerful Tips for a successful virtual event
1. The objective for hosting a virtual event
Live Virtual events have covered the digital space as it attracts more audiences compared to blogs and graphics. The objective of hosting the virtual event should be clear in the mind of the broadcaster or business owner to attract the potential set of the target audience. One must first determine what they want to achieve through a virtual event and plan the script accordingly. The topic of the event should be clear in the mind of the speaker so that you can achieve the desired outcomes. Determining the objective beforehand is a must, rather than just hitting a live button.
2. Create unique and compelling content for a virtual event
Create unique and compelling content for your virtual audience to keep them engaged and hooked. Develop content that has never been done before and that evokes a sense of fun and excitement among audiences. Creating a unique theme for your virtual event is an add on. Invite different speakers for your virtual event that keeps the topic interesting without getting monotonous.
You must be well versed with certain answers asked by the audiences during live virtual events. It adds value to your entire event when the audience gets an answer directly from the brand or business.
3. Plan your budget for a virtual event
You must be well aware of the budget in hand before planning for a virtual event. It is a cost-effective and time-efficient measure when compared to physical events. But making a checklist of resources and where to allocate them is a must for a successful virtual event. Create a plan beforehand instead of jumping and streaming live with virtual events. A clear outline of the budget, and what to do is a must.
4. Plan your virtual event
You do not need to have a virtual event management service planner always if the event is not that big. But you must be clear about the outline of the event and what needs to be done before, after, and during the event. Plan everything according to the budget and the date of the live virtual event. Decide beforehand on the format of the event, tools for audience engagement, how many sessions you will host, promotion techniques, and so on for hosting a successful virtual event.
5. Create an irresistible offers
Create tempting offers that your audience can't refuse and take advantage of virtual events. Offer irresistible tempts, that can not be offered by physical events. Organize Q&A sessions that allow you to know audience insight and allows the audience to ask questions directly with the brand. Apart from it you can offer on-demand recordings of virtual events to audiences who missed it to increase the scope of lead generation and offer special offers from sponsors and partners.
6. Start building authentic relationships beforehand
Work on building powerful relationships with influencers and sponsors beforehand. Powerful relationships built with them are of much help while you plan to host a live virtual event. You can start building connections with influencers in the industry today if you are planning to host a virtual event in six months or so. Make a list of top influencers in your industry and start building connections with them a few months prior to the event. It helps you in approaching influencers for your virtual event and gains an easy yes from them.
7. Attract attendees and engage them interactively throughout the event
For a successful virtual event it is a must to keep your audience hooked. Plan effective marketing strategies beforehand to attract a large spectrum of audiences around the globe. Out of many social media platforms like Facebook, Instagram, youtube, LikedIn, etc. identify and select the platform where your potential audience is likely to be found.
The work does not end here, keeping the audience engaged throughout the event comes next. Work on effective communication skills to keep your audience hooked.
8. Select the right virtual events platform for your virtual event
As live virtual events are on the rapid rise so do the virtual events platforms. There are various platforms available that offer excellent features to host a virtual event. Selecting the virtual event platform entirely depends on the type of event and audience they wish to reach.
Nowadays there are various virtual event management service providers available in the market that allows you to carry out your live virtual events successfully on virtual event platforms thus delivering the value of your money and scaling up your business.
9. Set date and time for your virtual event
Selecting the date and time of the virtual event entirely depends on the target audience. If you are targeting audiences around the globe, select the date and time of the event keeping them in mind, so that a majority can join in.
10. Work on promoting your virtual event
Start promoting your virtual events 3 to 3 weeks before the actual event to make your audience aware. Send reminders, emails, private messages, promote on social media, and so on to gain momentum.
Hosting a virtual event is not that tough, keeping a few pointers in mind helps you to deliver a successful virtual event that not only helps you to grow and expand your reach but even scales up your business to a level you have never imagined!