10 More of the Most Hilarious Corporate Logo Fails (Pt. 2)
You'd have thought people would have learned by now. These corporate logo fails prove otherwise.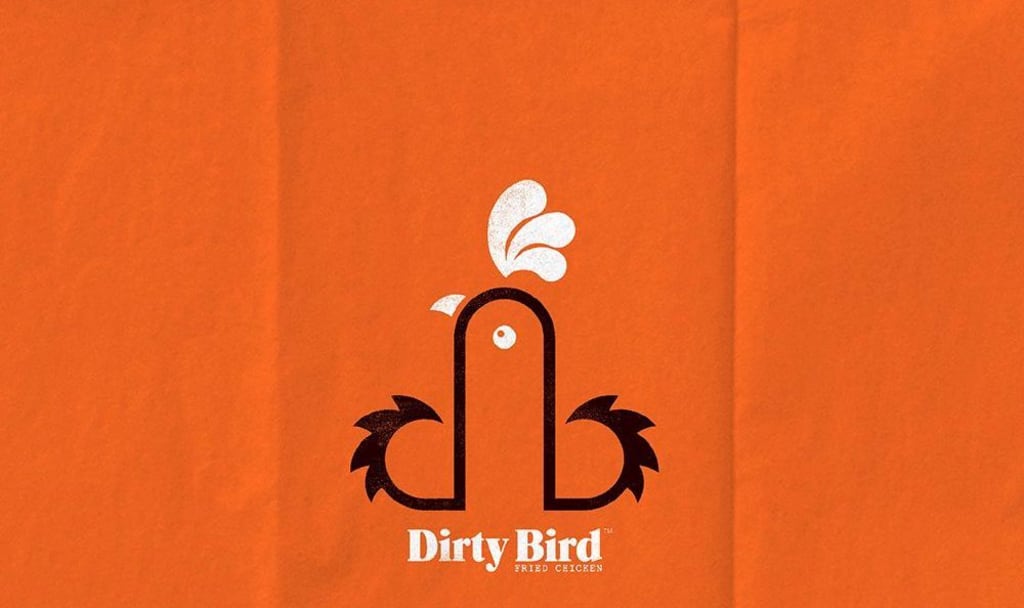 Marketing is an essential ingredient in every company's success, and is a job that can skyrocket a business's name if done well. There are some staple rules to it too, which generally work as a framework for what is considered "good branding." Know your customer, have a strong social media presence, creators should be storytelling, and, depending on the industry, sex sells are all staples in the game. Well, the phrase "sex sells" shouldn't translate to "make every possible logo as perverted as possible;" and even though it's been a long time since the 2012 summer olympics logo fail (the one that kind of looks like Lisa Simpson performing a sex act), it seems like businesses just refuse to learn. Luckily for us though, bad business practices and corporate logo fails make for absolutely hilarious content. Enjoy!
Kostelecké Uzeniny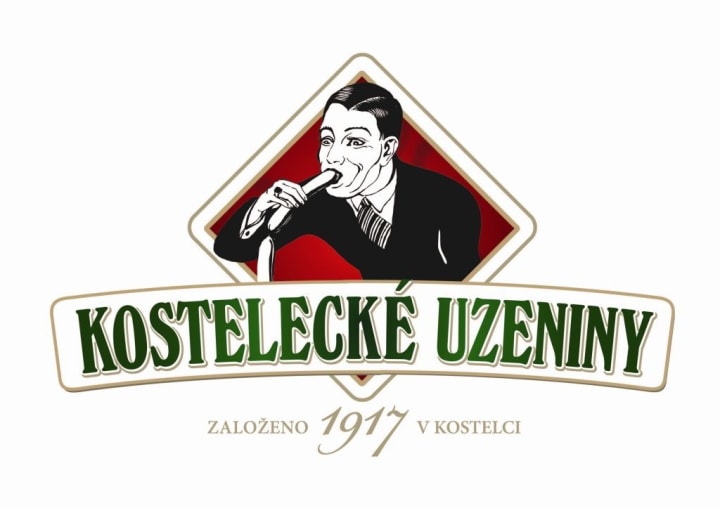 Despite their Gentle Revolution in 1989 and the ensuing legalization of prostitution in the Czech Republic, this logo is not an advert for a good time. Kostelecké Uzeniny was founded in the Czech Republic in 1917, one of the most liberal in the region in regards to LGBTQ+ rights; and if you're a fan of irony, you can't deny that this old world logo for a Czech sausage company specializing in canned, smoked, and cut meat works on different levels. Kostelecké Uzeniny probably didn't intentionally mean to showcase a gentleman slobbering over their sausage, but the possibility remains that they did. In either case, the message seems clear: No matter who you are, you're going to like their meat.
Slack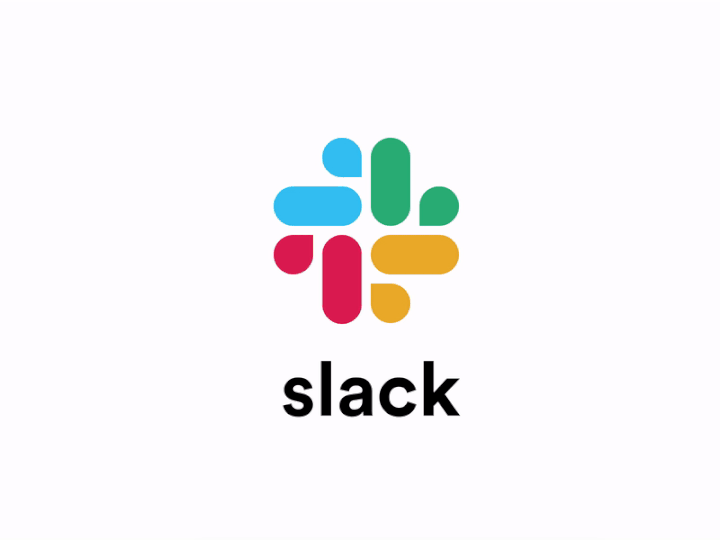 This one is less hilarious because of the reasoning and more hilarious because of the sheer stupidity, but you've got to give credit where credit is due. I mean really, this sounds like the beginnings of a bad dad joke. A Naval Base in California, Denver International Airport, and Slack all have one thing in common. What is it?
After a recent update to the communication tool used by companies around the world, you'd think someone on the design team is sitting at their desk right now, consoling someone from the compliance department tongue-in-cheek. I don't understand what it is that is so alluring about the swastika, but now Slack is among the many to have committed this debacle.
Clinica Dental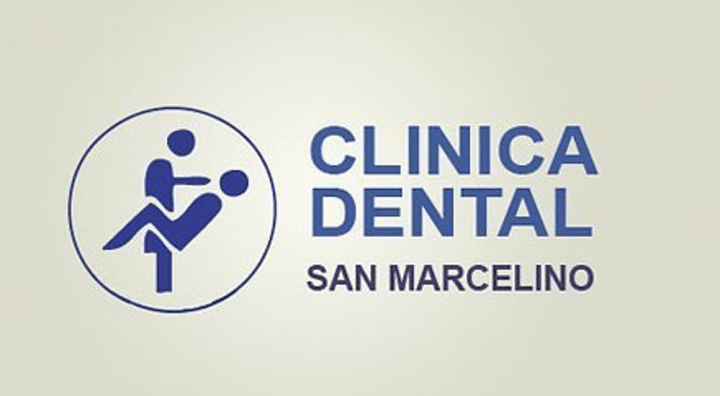 This one hits pretty close to home. I had braces through a portion of my formative years, and even now, in my late 20s, have never once had a cavity. With that being said though, I couldn't imagine what a visit to this dentist's office would even entail. I already feel violated whenever the hygienist sticks that stupid, vibrating needle into my gums; but this? Is the dentist gagging his patient or just doing a rudimentary check up? Seems like the thing you'd do after the office is closed for the day. I guess you just can't threaten the people of San Marcelino with a good time...
Mama's Baking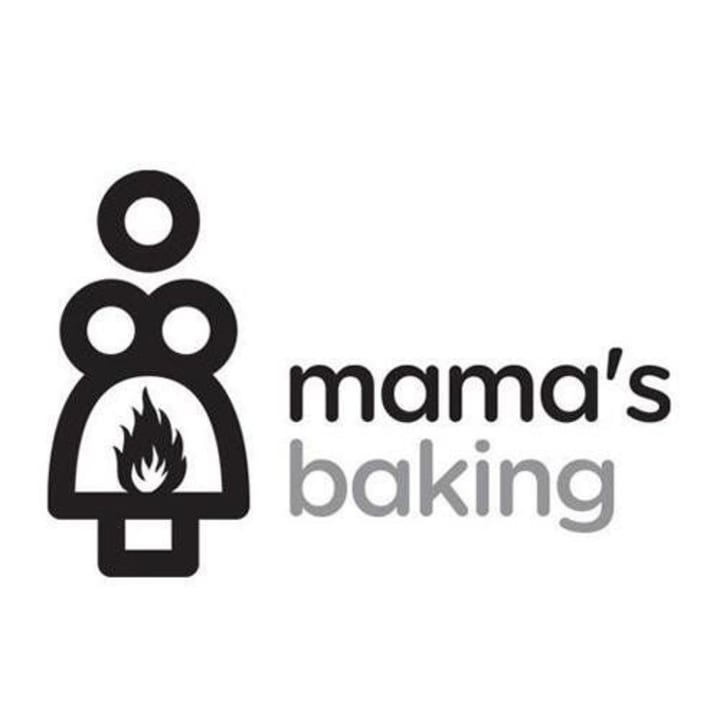 I can't be sure this bakery in Greece didn't try to intentionally pull this one off. All the signs are there, if you think about it. Mama is clearly a very well-endowed woman, based off the design, and she has a burning fire in her loins. All of a sudden, a smooth talking gentleman comes in just before closing, with a hunger that cannot be satiated. They hit it off, go out on the town, all of a sudden there's "one in the oven," as the saying goes. That's just happenstance, right?
Safe Place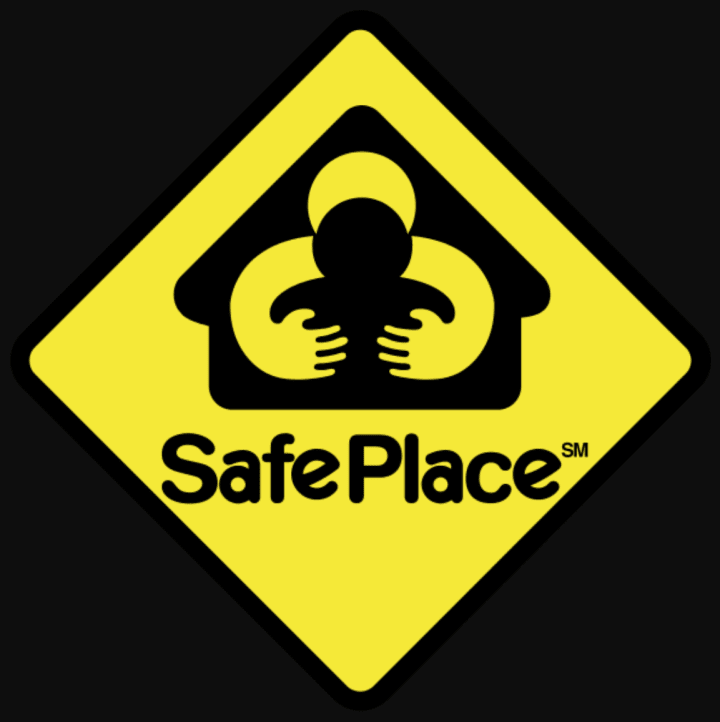 Okay, so... this is not well done. I get it, ya know? Kids are lost in confused in today's world. Some of them are angry because of the state of things, and can't seem to work it out by themselves. It's just a good thing the #MeToo movement is going on, in case things get extra touchy-feely. You don't need to grope people in 2019, it's not cool. Weirdo. I just hope they're not going for honest advertising, and stick to their mission statement of: "Ensuring an effective system of response for youth in crisis through public and private partnerships at a local, state[,] and national level."
Dirty Bird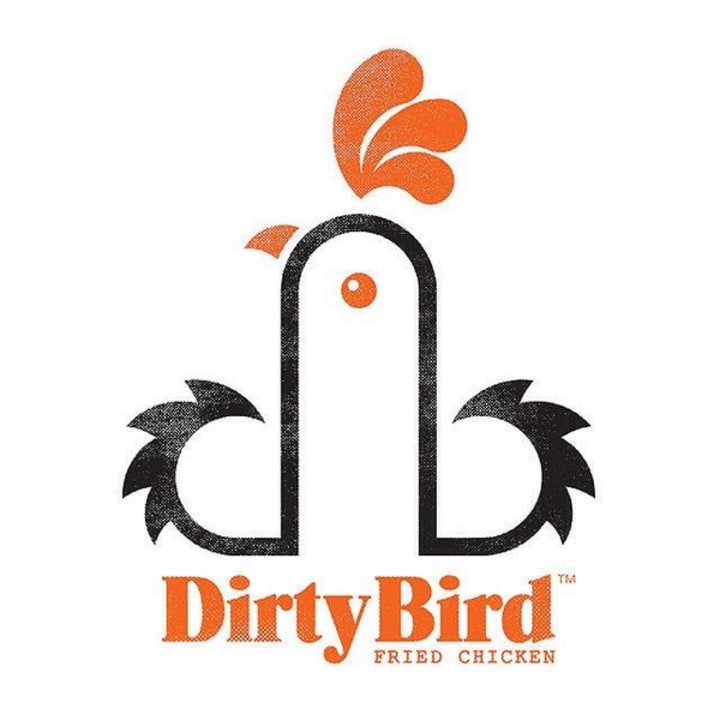 Oh ho! One dirty bird, indeed! This almost can't even be considered a fail, but since it's still 2019 and everyone is offended by everything, we're going to have to count it. Not for nothing either, but I could see how this is pretty blatantly meant to ruffle some feathers. We all know the shorthand for a rooster, right? Apparently though, this was legitimately a mistake according to the business owner and designer, who claimed that the logo was simply meant to be a combination of a "d" and a "b" to form a cockerel.
"Where's the credited source for that information," you ask? I particularly liked Business Logo's headline on this one: Dirty Bird Logo Gets Stiff Opposition.
A-Style
Here we see the logo design that the Italian clothing company A-Style created, and well... I've never heard whatever is going on up there called A-Style before.
I doubt it's a cultural thing because the Japanese company Kudawara Pharmacy made a similar gaffe, but I just cannot get over the audacity of the company's approach. Apparently, this logo was just the beginning of something much larger in the books.
Through guerrilla marketing tactics across streetlights in Milan, stickers featuring A-style created a stylized enough approach to promoting streetwear that the company was met with serious investors, which then resulted in two exclusive factories to pop up out of the ground for production. I would definitely recommend learning how to brand your small business from these guys, but maybe having a better business sense than they wound up having would be a smart idea. Through my scouring of the internet, I feel confident saying that they now live on exclusively in our hearts and in our bedrooms.
The Islamic Understanding Institute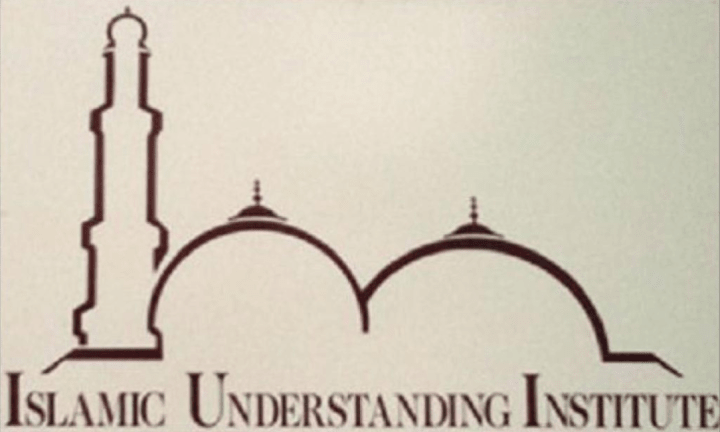 It is this author's humble opinion that we don't give religious institutions enough grief. (Seriously, have you seen the Catholic Church's Archdiocesan Youth Commission Logo?) Organized religions all have similar tendencies, but the most prevalent among them is that their way is the right way. No judgement here, believe what you want; but statistically, that's improbable. I mean, if they're each the only religion that can be, they're obviously perfect. If they're perfect, they have the foresight to avoid images that are... unseemly. Like I said, no judgement here; this makes understanding Islam all the more alluring, but it just seems like this image directly contradicts the purpose of wearing a burqa? I don't know.
Mont-Sat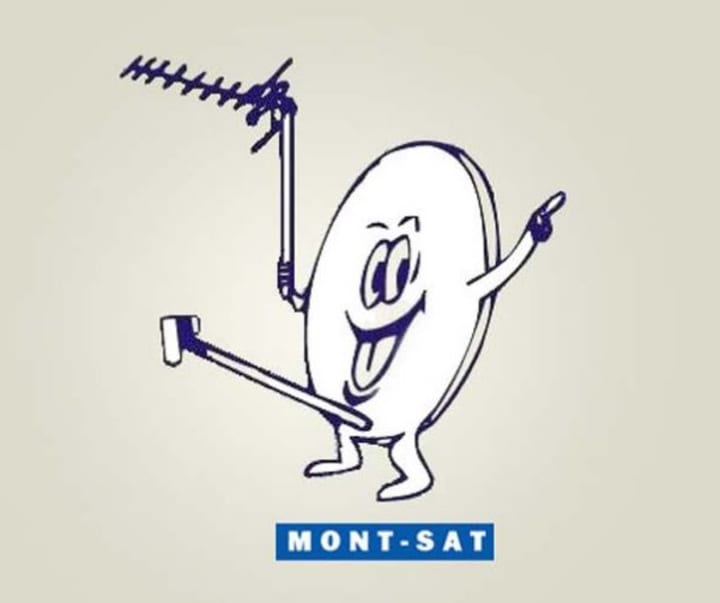 It's like these companies aren't even trying. Mont-Sat is a Polish company that either installs satellite dishes or does some weird stuff with electricity (I can't really tell, I only know how to say "Cheers" in Polish, which was incredibly unhelpful when visiting the company's website). Now, I'm no electrician, but I know a few, and they all pretty much look like this happy-go-lucky fella right here. I'm not sure if it's because they all have their wires crossed or their daily, low voltage zap sends all the right sensations directly down their spine; but when I was working as a carpenter, it was always the sparkies asking me how my weekend was with a wink-wink, nudge-nudge.
Zune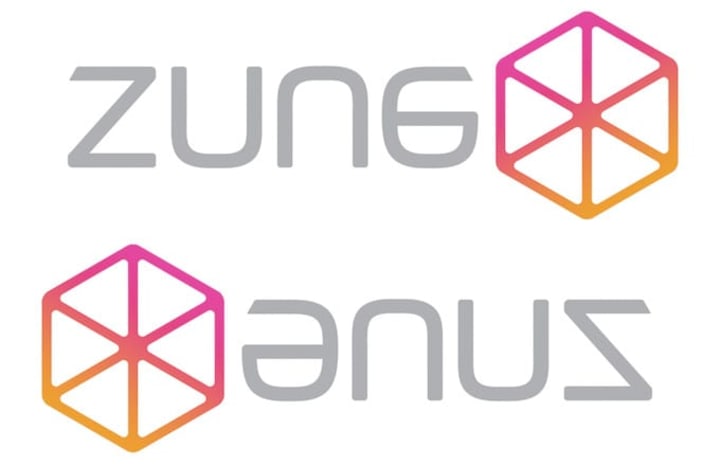 Admittedly, Zune realized how badly they messed up and fixed their mistake since the logo design above featured, but that doesn't mean that they shouldn't be called out for being among particularly bad corporate logo fails. Just like with the Office of Government Commerce (whose logo you can find nestled comfortably within the first part of the most hilarious corporate logo fails), you have to do a little abstract thinking. After flipping everything on its head however... Well, everything is spelled out for you plain as day. Pretty shitty, huh?