10 Important Aspects to Any Construction Business
Running a construction business takes a lot of time, manpower, and organization. Here are 10 key aspects of managing a construction business effectively.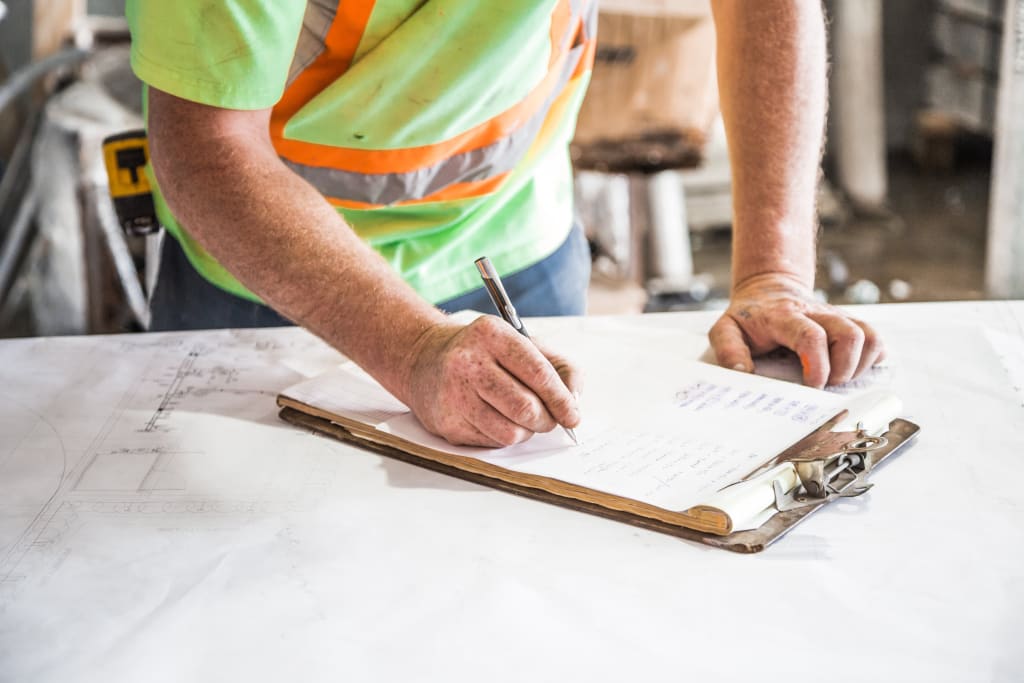 1. Get Competitive and Inclusive Insurance Coverage
Bid out your company's general liability coverage with several different carriers to make certain that you're getting the best possible rate. Select a sufficient level of coverage to protect your business in the event of accidents, loss, or legal claims.
2. Protect Your Operations and Assets
Much of your business' value is invested in its equipment and vehicles. Working on virtually any jobsite leaves your business' assets exposed to some degree of risk. In some instances, you may have to entrust subcontractors or daily hires with your company's property. Other jobsites may have little supervision or be in locations that present additional risk. Protect your property and get help with asset tracking to prevent a loss from halting your operations
3. Invest in Safety
You're responsible for ensuring that your jobsites comply with all applicable city code and OSHA guidelines. Make sure that your project managers have the training that they need so that working conditions are in compliance with safety and building regulations.
4. Hire Skilled Workers
When you're staffing your jobsite, it's essential to verify that employees have the appropriate skills necessary for the job at hand. First and foremost, you need to direct a safe jobsite. You need your work done right and correcting any improper work can be time consuming and costly.
5. Get Help with Permitting
Depending on where you operate, permitting can take up significant time. Chasing permits can waste valuable resources and slow down projects. Try working with a permit expediter to help with the application process and following up with inspectors.
6. Bid Responsibly
When you're bidding on a job, you crunch the numbers to be the lowest bidder. It's imperative, however, that you stick to numbers that you can do. Don't settle for an amount that will ultimately leave you regretting that you took on a job. Absolutely don't give a client an unrealistic estimate that could result in countless change orders. Your client won't appreciate it, and it could ultimately hurt your reputation with other prospective clients.
7. Review Contracts Carefully
Any project that you take on needs to have a thorough contract. Ideally, you and not your client should be creating your contract. If your client insists on producing a contract, you need to have an attorney review it before signing. Whenever possible, try to use AIA standard form contracts to ensure that your agreements are comprehensive and enforceable.
8. Pursue New Credit Lines
If your construction business consistently pays it operating expenses on time, consider opening additional lines of credit or credit accounts. This can help free up costs by spreading out payments, help build your company's credit, and potentially provide you with access to better rates.
9. Keep Your Information in Order
You need to have permitting and licensing information ready for inspection at every job site. Make sure that you and your project managers have everything readily accessible so you're not rushing to find anything when you need it.
10. Plan for Emergencies
You need to have a written emergency plan in place so your team knows exactly what to do if there's a sudden weather emergency that will affect your job site. This is critical in any region that experiences hurricanes, tornadoes, flooding, earthquakes, or wildfires. Your plan has to address what needs to happen to secure a job site and under what conditions employees can return to work. Your clients will appreciate knowing that you're prepared for the worst, and you'll both be on the same page about how emergencies will affect the progress of work.
There are a lot of important aspects to successfully managing a construction business. If you invest in the infrastructure that you need to keep your business organized, you'll be ready to grow your team and take on more projects.