Interview with Lisa Lachapelle
On Writing
Fellow Creator (and fellow Canadian!) Lisa Lachapelle invited me to do an interview exchange with her – where we'd interview each other on the topic of writing – after all, that's why we're all here, isn't it?
So when she asked me, I jumped at the chance to find out more about this genuine woman and her writing life and journey because I think we can all learn from each other as fellow writers and creatives.
Outside of writing, Lisa has a diverse range of interests from, among other things, spirituality, to art, to animals!
Here's a little more about Lisa, the woman behind the words:
Born in New Glasgow, Nova Scotia, Canada she and her parents moved to Sarnia, Ontario when she was very young. As an adult she lived in Bright's Grove for 14 years before moving back to Sarnia. She's had 4 fine art exhibits, one national, and had 3 books out previously with a traditional publisher that sadly went out of business so those books are being revised and readied for re-publishing.
She is embracing the online media platforms as a new and exciting way to deliver her work. She also has an Indie book out now on Amazon, Poems I that you can get here . You can check out her author website here. And her Vocal profile here.
We both asked each other 10 different questions (so you can read her interview with me on her profile here).
Without further ado, let's get to the interview, shall we?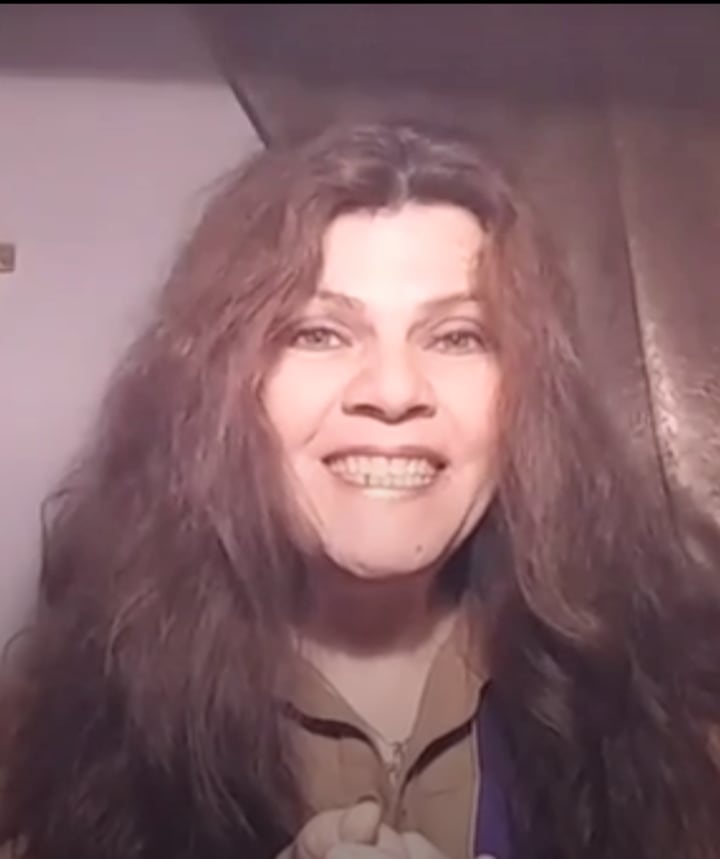 When did you first start writing and why?
I first started writing when I was a kid. My mom was a voracious reader and taught me how to read before I started school. My family lived in this big old century home on Front Street back then that had a parlour/inlaw suite with a small library of very old books. I used to go in there and pretend they were my books and write stories on the back pages that are blank. But seriously started writing around 2003, I was working on a story then set it aside, then kept going with my creative journal. Then was on a personal spiritual sabbatical for about nine years and in that time I started writing about spiritual topics in preparation for a book.
What (or who) inspired you to start writing?
My spiritual experience and development through the practice of meditation and contemplation inspired my writing. It was always about the spiritual and my creativity just fit in.
What inspires you with your writing/poetry?
My poetry is inspired by life, the human experience and mainly Heaven.
What genre or kind of writing have you never done that you'd like to try sometime, and why?
I would like to try Sci Fi writing at some point.
If you could travel back in time and meet a favourite writer/poet from the past, who would that be and why?
Virgil of Rome absolutely. I have never read much poetry other than Keats and Virgil and Poe. I spent a summer wanting to learn ancient Latin and the only way was with a Latin dictionary and a book of classical poems and I discovered Virgil and fell in love.
What do you think about this world of online writing platforms (like for Vocal/Medium)? Is it good/bad/neutral? Do you think it's killing the 'book' industry?
I love the online platforms for writers but wish more readers would get on them. They are missing a valuable experience of short stories and articles on them that are very good and "outside the box." I don't think it will kill the publishing industry. There will always be readers who don't mind paying 50$ for a hardcover and those who don't mind logging into a platform and reading from a screen. I really see it as two different opportunities to read depending on the person.
Besides writing, what is your favourite hobby/pastime? Or put another way: If you didn't write, what else would you do that would take its place in your life?
I am a visual artist. I have had some art shows in the past but a long time ago. Once I get an art studio set up I will be working toward having another one. I also do spiritual advice as a past time.
Do you have a favourite snack or drink (or another non-food object) that you need to have when writing?
Coffee, tea or hot chocolate!! Anything warm and cozy.
If you had to pick 3 favourite genres, what would they be and who are your favourite authors in them?
Science Fiction - Isaac Asimov, Gene Roddenberry;
Fiction - Margaret Mitchell, Margaret Atwood, Paul Cohello, Harper Lee, Stephen King (my next author crush I have);
Other than that I don't think I have a third favourite genre, I really enjoy anything that is funny and dictionaries, I have a thing for dictionaries.
And lastly I asked her:
If you had to pick one favourite book, what would it be and why?
All time favorite is Les Miserables by Victor Hugo, it has everything I love about writing and I could read it ten times and each time find something new to love in it.
~~~
Well, that's all, folks! I hope you enjoyed my interview with fellow Vocal Creator Lisa Lachapelle and you learned a bit about what inspires her and makes her tick, and perhaps it has helped give you some ideas of what you may want to read next or what you might want to give a try writing in the future!
Thanks to Lisa for her time and enthusiasm! I've enjoyed getting to know you and I hope the readers do too!
Creators
About the author
I hope you enjoy my writing! Your support means a lot to me!
Find me various places here.
Read:
Reader insights
Be the first to share your insights about this piece.
Add your insights