Interview with Artist Erin Major
"Each piece of writing or painting I have, has been inspired by an image or thought in my head during a time of intense emotion such as anxiety or depression."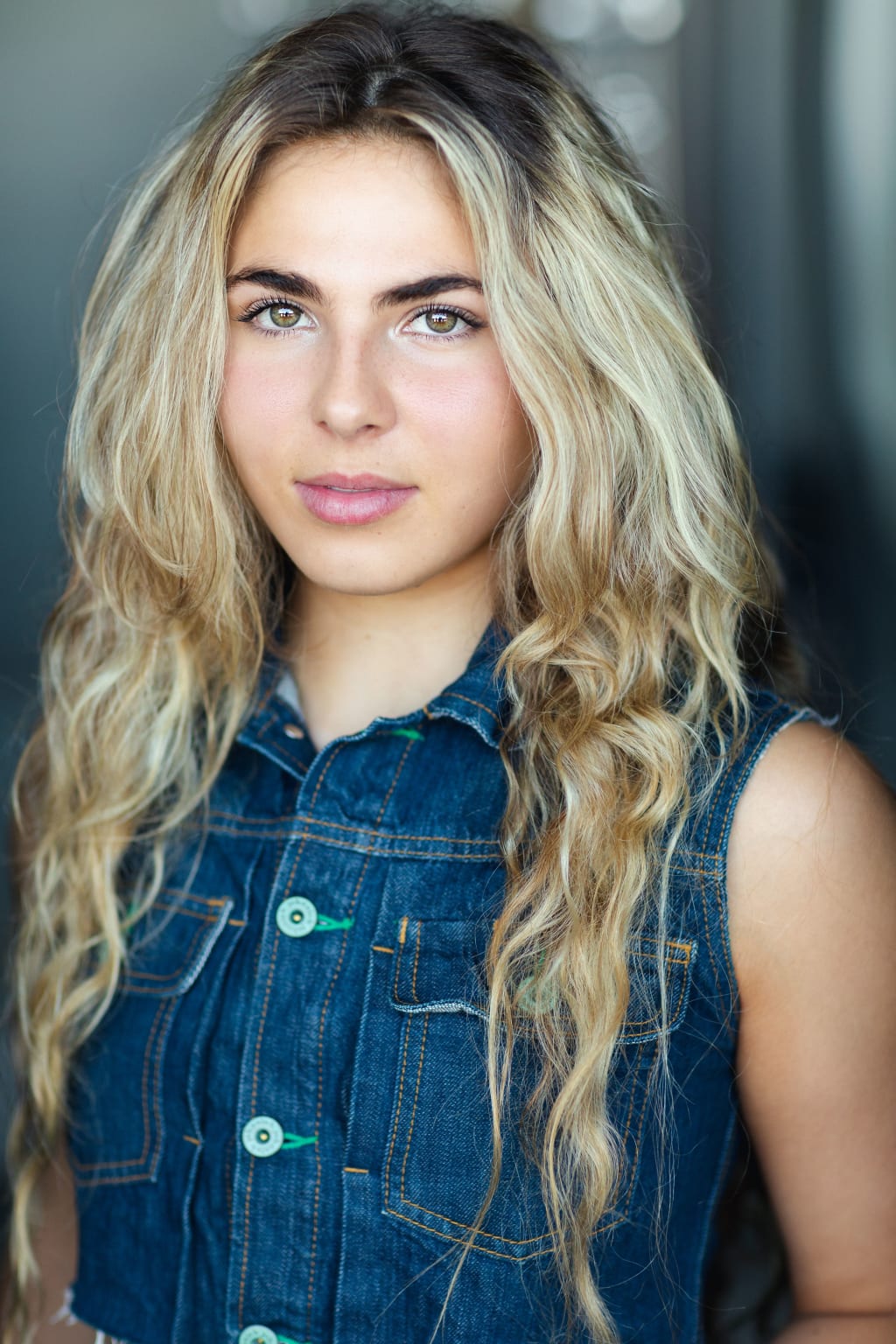 Erin Major - Photo courtesy of artist
This week, I am pleased to introduce you to another talented artist I recently discovered — Erin Major!
Erin Major is a 22-year-old writer/painter, who lives in Greater London. She believes her journey with depression, ADHD, and anxiety has enriched her creativity and provided her with a wise perspective and outlook on life, thus, a lot of her work has been inspired by tough emotions. She hopes to inspire others with her art and provide relief for others who relate, so, each piece of her writing tends to end on a positive note.
Erin recently finished writing a short film that raises awareness of the lives of those who love addicts (specifically alcoholics) and hopes to submit it to film festivals after production! She also has some experience with acting, such as starring in a student short film.
Cendrine Marrouat: Hello Erin, thank you for stopping by. How did you get started as an artist? And what came first: writing or painting?
Erin Major: For as long as I can remember, I've been interested in art. My parents would often take photos of things I had made when I was young and give me praise, which at the time would confuse me because to me, it was just second nature, or experimenting/developing curiosity like every child does. I have fond memories of painting fruits with my dad, it was something we'd do together, as if it was 'our thing'; we'd even paint together on holidays.
Throughout my childhood and at school, it was just always something I enjoyed; I considered myself a creative over an academic.
Painting came first, as it was what my dad introduced to me. It wasn't until secondary school and experiencing depression and anxiety that I started to write.
It started with a love of writing short stories in English class, which continued to develop but it specifically took off when my teacher praised me on my writing. She said that my stories were 'insightful'.
At the time I was being diagnosed with ADHD, so I had quite low self-esteem and thought I wasn't clever enough, so her comment meant a lot to me. I felt like I had finally found something I was good enough at. Then I moved on to poetry because it helped me understand my emotions. My art teacher would then tell me my words were powerful and that I should incorporate it into my art.
CM: How do you approach each form you work in? Does one predominate over the other?
EM: Each piece of writing or painting I have, has been inspired by an image or thought in my head during a time of intense emotion such as anxiety or depression. Painting used to predominate writing because I studied art textiles throughout school and sixth form, so I had to spend more time on painting to reach deadlines. But when I finished school and went to university, writing began to predominate. I studied sociology, which is more of an academic subject, so I had less time to paint, although it's something I still did when something inspired me. I also didn't write as much at university, but I still wrote things down when I had ideas.
My writing really took off at the beginning of lockdown due to family issues such as divorce. I began writing a lot of poetry, which made me realize how much I loved it. I loved that I could turn an awful feeling or experience into something hopeful.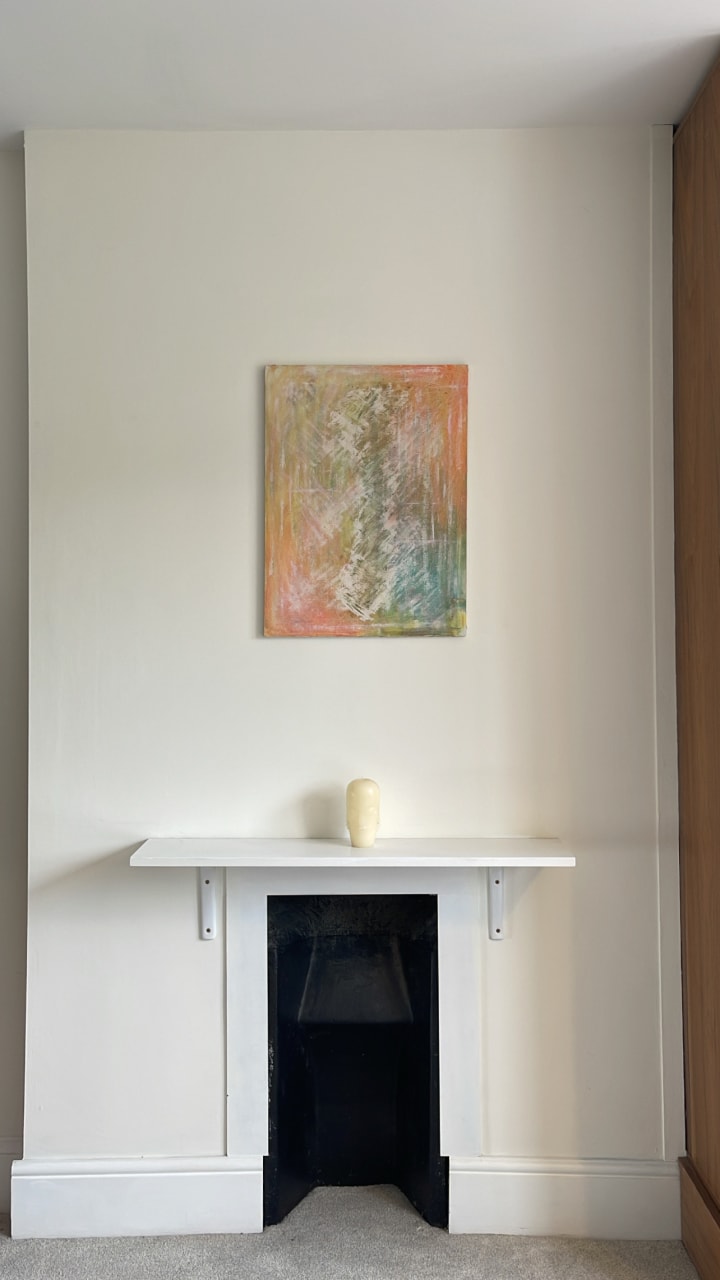 CM: How do you use your personal journey to fuel your creativity?
EM: My personal journey, I believe, is the reason I am at my most creative. The mental health battles I have experienced is the reason I have my self-awareness, my perspective on life, and the ability to experience wise or philosophical thoughts at a young age. All of my creations are a product of intense emotions. They have allowed me to be grateful for my hardships, instead of bitter and sad that I have experienced the things I have.
CM: You recently finished writing the scenario for a short film that raises awareness of the lives of those who love addicts (specifically alcoholics). Would you tell us a little more about it? How has the experience been for you?
EM: Screenwriting has been the biggest challenge in my creative journey. There have been times where I've felt like a tiny fish in a huge, prestigious, judgemental pond. It always seemed so hard to get good at, there's a whole art to dialogue and structure, so learning it all on my own was a struggle. But I learnt so much about writing in general. For example I learnt my own process and how I get good ideas.
Every writer always says, 'just write' and I learnt how true it is. You will have awful days with terrible ideas, but every good idea has come from writing those bad ones down, almost like a filter, get all the bad ideas out so the good ones can become clear.
CM: How would you define your style?
EM: I find this question quite hard because I'm not entirely sure. I love art that is beautiful and innocent, but dark, depressing or even gory, because that's the closest thing to life itself… so I find that most of my creations are a balance between deep sadness and a sweet innocence or hopefulness. I want my art to spark emotion and hope because that's exactly what I look for when I read or look at someone else's art. I am most inspired when a piece of art or writing fills me with deep emotion because it reminds me of my own passion.
CM: How do you use social media to stay in touch with your audience?
EM: When I write a poem, I will post it to Medium and Instagram, because you never know, someone might really need to hear it or be reminded that things will be ok, or it could help them feel less alone.
CM: What makes you an inspirational artist? What do you want people to learn from your work?
EM: I post my writing to hopefully inspire the reader. When I get a comment saying I've inspired someone to write or create themselves, that's literally the best feeling because that's essentially why I do it. I want people to know that hardship is not forever, because that's exactly what I needed to hear when I first experienced mental health struggles. I want to be for people what I needed.
CM: What is your most important piece of advice to artists?
EM: My most important advice to artists, is definitely to follow your instincts. I used to paint or write with the thought that it needed to look 'amazing', when it should be for you first, before it's for others. It's an intimate process, it needs to be a product of your own instincts, not what we think others will like. You will find the perfect audience when it is all your own instincts that created your piece of art.
Wanting your art to be liked by everyone will forever kill your creativity. I realized this when I started to find painting stressful; I wanted to make something that would make others go 'wow' but it made it so much less enjoyable for me because it became a pressured environment, rather than it be a place to explore curiosity and creativity.
Writing poetry also helped me realize this because when I write poetry, it's directly inspired by an emotion I'm feeling at the time. I don't even think about how others will perceive it because it's something I need to do to understand my emotions; it's literally just me and my instinct. That's when I have created by best pieces of art, when there's no societal inspired thoughts, just my own. I hope that makes sense haha.
"To Live" — A Poem by Erin Major
I'm tired, I'm lost

But at best I'm still going

Sometimes I wake up scared

As though my insides are overflowing

Other times I wake up with my signature grin

Ready to seize the day

To know me is to know both of me

Present and away

I am low but I am high

I am hiding but I am present

It is confusing, I can't deny

But to know me is to know both of me

And I am very much alive
©2021 Erin Major
Support Erin Major's Work!
For more information on Erin Major, visit Medium. She is also on Instagram.
------------
Interested in being interviewed? I'd love to hear from you. Check out my guidelines below.
My latest interviews:
Thank you for reading!

Don't miss any of my future posts. Sign up for my newsletter here.
Want to support my work? Click here. You can also click the "Tip" or "Pledge" button below.
Creators
About the author
Poet ⎜ Photographer ⎜ Digital artist ⎜Multi-genre Author⎜Co-founder of Auroras & Blossoms / PoArtMo⎜(Co-)creator of literary forms⎜Podcaster
Website: https://creativeramblings.com
Reader insights
Outstanding
Excellent work. Looking forward to reading more!
Top insights
Compelling and original writing

Creative use of language & vocab

Easy to read and follow

Well-structured & engaging content

Excellent storytelling

Original narrative & well developed characters
Expert insights and opinions

Arguments were carefully researched and presented

Eye opening

Niche topic & fresh perspectives

Heartfelt and relatable

The story invoked strong personal emotions

Masterful proofreading

Zero grammar & spelling mistakes

On-point and relevant

Writing reflected the title & theme
Add your insights