Interview with Artist Charlie Cole
"If you can find some sense of liberation within your process and it happens to not be what you're, 'supposed', to do then stick with it all the same."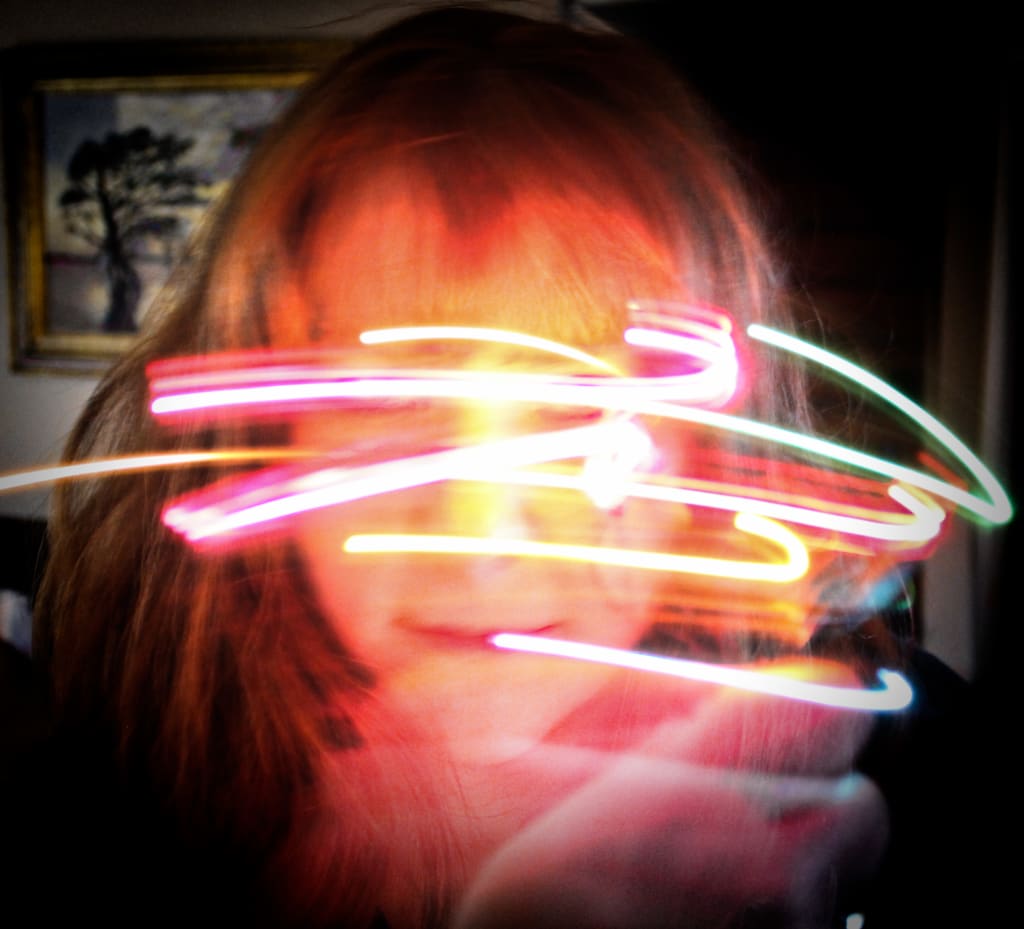 Artist Charlie Cole - Photo courtesy of guest
Let's continue the Interview Series with another talented artist — Charlie Cole!
Charlie Cole is a passionate and curious artist who brings a touch of vulnerability and humor to all her creations. She loves all things arts and media and has used these interests to inspire her own work, whether it be writing, photography, or painting. She believes in promoting inclusivity and humanity in whichever avenue she chooses and seeks to connect to others through her expression of authenticity and courage of conviction.
Cendrine Marrouat: Hello Charlie, it's great to have you! How did you get started as an artist? And what came first: painting, photography, or writing?
Charlie Cole: I don't have a specific memory of when I started my artistic journey. I think I have just always been naturally inclined toward a creative path. I was always finger painting, performing, doodling, and just creating in general.
Writing definitely came first. I can find stories I wrote from the time I learned how to even hold a pencil; it was just an innate passion for me it seems. Oddly enough, it was the one I would go on to neglect in pursuit of the others later in life until recently.
CM: How do you approach each form you work in? Does one influence the other two more than the rest? And in what ways does creativity speak to you?
CC: My approach to most of my work comes from a similar place of doing what's inspiring me or otherwise riling me up in both good and bad ways. I'm more disciplined about writing, therefore the approach is more intense and intentional. Photography is all about what catches my eye and then working with that to compose something catching, pleasing, or otherwise presenting my particular perception of the world.
Painting is much looser of a process and approach for me, as it's also the one I'm still in the throes of educating myself more on. So, the approach is equal parts academic and inspiration. Playing music has now entered my life as well, so that's a whole other area of artistry I'm only beginning to dabble with, but I have found the approach to be similar to that of painting. The last two are things I do purely for joy while the first two I'm much more of a workhorse about.
All in all, I think they all influence one another, just not always in overt and obvious ways. Each time I do one I am keeping the tap of my creativity going so that helps it flow into whatever I do next. Creativity, a word I've used far too much already, is everything to me. It's my preferred language and the only one that truly helps me make sense of myself and the world around me.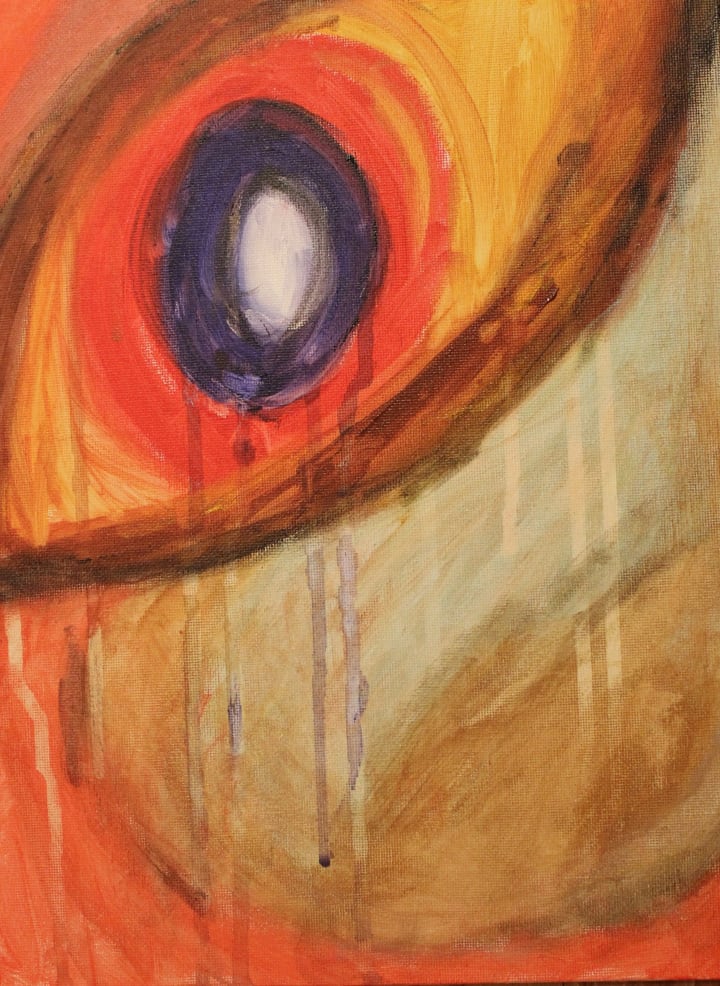 CM: How would you define your style? Is there one piece you created or wrote that sums up who you are as an artist? Why?
CC: Honestly, I don't think I have much of a discernible style. An exercise in vulnerability with a side of darker humor? If that counts as a style, as it's how I've described my work in the past. No single piece I've made could sum up the entirety of who I am as an artist, but the best thing I can offer up is what has become something of my artist statement:
This piece showcases the compassion, honesty, and general ethos I carry and bring with everything I make.
CM: What has been your most challenging project so far?
CC: There is a script I wrote some time ago that I decided I wanted to then turn into a short story. I have started and stopped many times, and have yet to make significant progress on it. I believe in the story, and am thankful I do have a full realization of it in one format, but switching that over into something with more substance and detail has been a challenge. I do hope to be able to submit it to some publication in the future though.
CM: How do you use social media to stay in touch with your audience?
CC: I have a love/hate relationship with it as many do. I have only just begun to truly utilize it. My aim with social media has been to become a part of a greater, supportive community all the while making sure I stay true to myself.
So, right now it's about building said audience and allowing my accounts to be a place for acceptance, healthy discourse, and continual growth, as well as not turning into a promotional husk and keeping it personable.
CM: What makes you an inspirational artist? What do you want people to learn from your work?
CC: Funnily enough, I almost answered the "most challenging project," question with a simple, "me," as I have struggled with embracing and accepting myself as an artist. I think the fact that I have persevered through an avalanche of doubt, anxiety, depression, and self-disbelief to continue carving out a space for myself within this community is inspiring. Hopefully, from this people can learn a sense of fortitude, reveling in your brand of weird, and being okay with viewing softness as a form of strength.
CM: What is your most important piece of advice to artists?
CC: I don't know if the writer gods will thunder down upon me for suggesting this, but…to ignore a lot of the so called, "rules." Of course, understanding and being aware of them is good and helpful. We all have to start somewhere and with something, but there are so many voices out there telling you how to do things and if you feel like that isn't copacetic with what works for you then you do not have to abide by it.
If you can find some sense of liberation within your process and it happens to not be what you're, "supposed," to do then stick with it all the same.
CM: Anything else people should know?
CC: I am now running the Artique publication on Medium and really working diligently to build it up further. We welcome artists of all kinds, and I invite anyone interested in cultivating and participating in such an artistic community to come join us! I would really like to see this initiative evolve.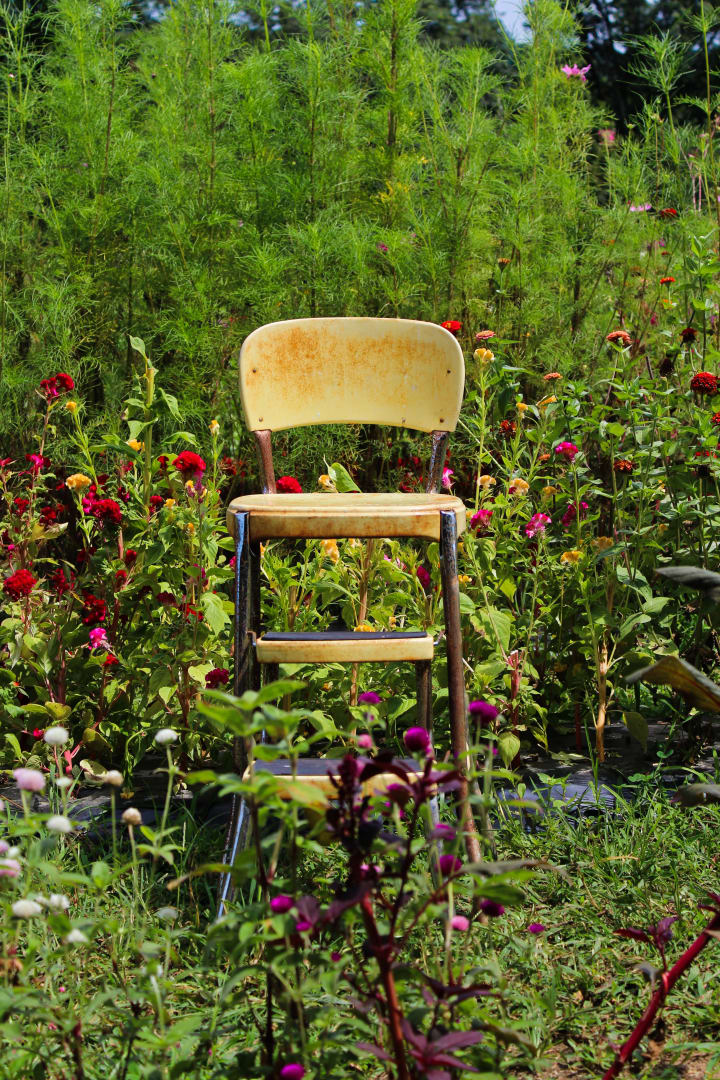 Support Charlie Cole's Work!
For more information on Charlie Cole, visit her website. She is also on Twitter and Medium.
----------------
Interested in being interviewed? I'd love to hear from you. Check out my guidelines below.
My latest interviews:
Thank you for reading!

Don't miss any of my future posts. Sign up for my newsletter here.
Want to support my work? Click here. You can also click the "Tip" or "Pledge" button below.
Creators
About the author
Poet ⎜ Photographer ⎜ Digital artist ⎜Multi-genre Author⎜Co-founder of Auroras & Blossoms / PoArtMo⎜(Co-)creator of literary forms⎜Podcaster
Website: https://creativeramblings.com