Interview With A DJ Who Knowz
Picking The Brain Of House, Funk & Soul DJ Who Knowz
Today I interview DJ Who Knowz, a long time Philadelphia DJ with an extensive repertoire of musical knowledge.
HB: Hello DJ Who Knowz. Thank you for communicating with me for this interview. So tell me, how did you get your start in spinning records?
DJ Who Knowz Streaming Live Jams On Mind To Music Radio!
DJ Who Knowz: I had my first record player when I was eight years old. My collapsible adapter, three speed adjusting, portable Crosley record player is what led me on the journey perhaps. The ability to play the songs you have and add to your collection and play them when you want.
I had my first stack of 45's at eight years of age. The bonus is being able to repeat your favorite part, or song, over and over and not wait to hear it being played on the radio.
When I heard that concept being done and the impact it made, that's what started things for me. A nearby neighbor was giving a cookout when I lived in the South in a very rural area, which had a high-powered sound system and non-stop music.
That's when I knew that I wanted to do that, to bring people together with music because good music made people feel good. I wanted to be that kind of DJ.
Most boys, my age, were spending their allowance on comics, hobby kits and junk food. I saved my money up, for whenever we went into town for groceries or just for a ride to the record store. Nothing changed about that when I came to Philly, except I could walk a couple of blocks to the record store on my own and didn't have to wait.
I got exposed to a lot of music in the south but nowhere close to what made me focus on what I bought. When I started getting paid and requested to play gigs, I knew it was real to be able to have a career in the music industry.
I started playing paid engagements for block parties, city community youth advocacy programs as a means of entertainment. They were into the music, but unfortunately didn't know how to dance.
The biggest opportunity was when I had the honor of playing at the Hollywood Parties that were for celebrities who are invited to a blow-out event, to promote upcoming releases of new music. There were so many big industry names at the private promo party I almost choked.
It was the first time I was in the same room with the people whose music I had been spinning and I couldn't get it together at first until in walked Jackie, Cheryl and Gwen, better known as The Ritchie Family one of the most iconic female groups in disco.
Other parties that gave me even exposure were for another powerhouse group, The Village People (lead Victor Wilis era) whose music was also played and recorded by Philly band and recording artist, Gypsy Lane.
Thank you, Russell Dabney, Larry Davis and Lei Michael for being so super cool and down to earth great people who believed in me. Much respect always! Most of all, thank you for putting me in the SPOTLIGHT.
Hot House Music Instrumental By Dj Who Knowz
HB: What's your personal favorite type of music?
Dj Who Knowz: My Personal favorite music is Big Band. It was the first music I was exposed to by my grandparents because that's what they liked, Ella Fitzgerald, Count Basie, The Mills Brothers, Billy Eckstine, Sarah V and Billy Holiday to name a few.
HB: I know you have an online radio station, Mind To Music Radio. What types of music do you spin? What's a sample of your playlist?
Dj Who Knowz: The music you hear that's played comes from my personal music library of songs I have purchased over the years that I still have on vinyl, which include LPs, 45s and cassette tapes, make up for the majority of the classics you hear. Much appreciation and respect to the great service from the music pool. I've been able to keep up with the new artists and producers and the great music they release.
Buying tracks today isn't the same as how it was back in the day. When a DJ added new tunes to their collection, there was one price for the domestic releases and another price for the imports. The import mixes were the most sought after because they contained the better mixes.
The way music is promoted now has even changed. Back then you waited for music to arrive where you bought your music mostly. You knew the buyer and trusted what he recommended, before investing your money into buying the product.
Today you have a standard price for all commercial downloads, promo copies are higher of course, but today you have no idea who these new artists are who emerge from nowhere. So with all of the new stuff that's released almost daily, my tastes do grow.
You could put together a good playlist and keep a set bumping. So I rely on those who I see growing and get my attention when they drop something.
MAW, Todd Terry, Terry Hunter, Sandy Rivera, Timmy Regisford, Black Coffee, Tommy Davis,Sean Mc Cabe, Dave Anthony, DJ Oji, DJ Spen, Reel Soul, Simon Dunmore, Hanalei, Mark Francis, Frankie Knuckles, just to name a few. I listen to a lot of new stuff from new producers now, but it's really hard to keep track sometimes.
HB: What are the future plans for the career of Dj Who Knowz?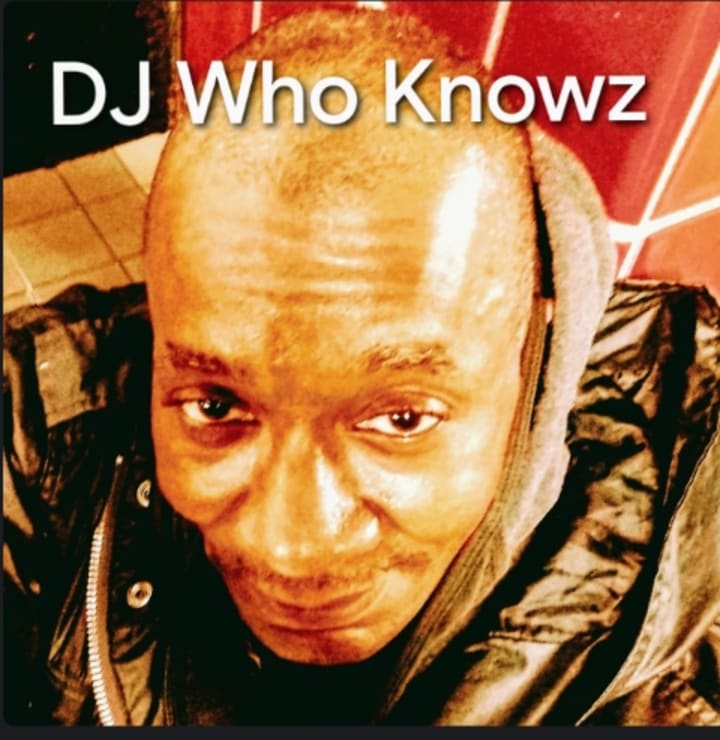 Dj Who Knowz: If there's anything that I'm able to do it is by the grace of God. I'm so grateful for all the success He has given me. I'm so blessed to be able to say that Mind To Music Radio turns five this year. There is a birthday celebration planned for later this year when it's safer to gather, but will be shared by a broadcast as well.
The second single from the forthcoming EP is scheduled to be released and I'm continuing to look for new collaborations or opportunities to make and share great music.
There's an important event happening in a couple of months. I'll be participating in an annual charity fundraiser, called Dining Out For Life as a volunteer for my fourth year.
This is a great event that is supported by local restaurants that donate 33% of the amount of your check when you dine there during the day of the event, to help to fight and end HIV/AIDS in the Philadelphia area. More information will be available on my Facebook and Twitter pages very soon.
There is still a whole lot of music from my library, that hasn't been heard in generations, that I want to share. Music brings people together. In a world where we see so much discord, we need music because it helps us heal and brings us closer into one accord with each other. That's what I hope to help to do, more of that.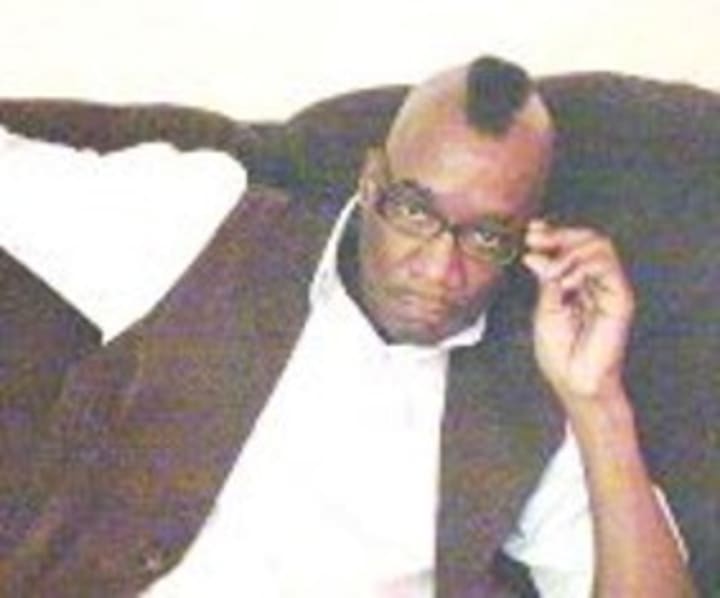 HB: Thank you for this interview Dj Who Knowz. Peace and blessings to you!
DJ Who Knowz: Thank you for asking me to do this interview. It's the first time I've ever actually looked back on my journey through life and music like that before. I'm too busy looking ahead! Peace be unto you.
DJ Who Knowz Hot Instrumental Single:
Only 4 The Weekend Sax Solo Featuring Pete Chavez.
Great Hip Hop Jazz.
Musicians
About the author
Hajii Brown, a naturally gifted writer, has been writing throughout many years. Although his main focus is health & fitness, he loves writing on a wide variety of topics and poetry.
Reader insights
Be the first to share your insights about this piece.
Add your insights