INTERVIEW: America's Got Talent, Ehrlich "Firechill" Ocampo the Magic Stick Dancer
Personal Interview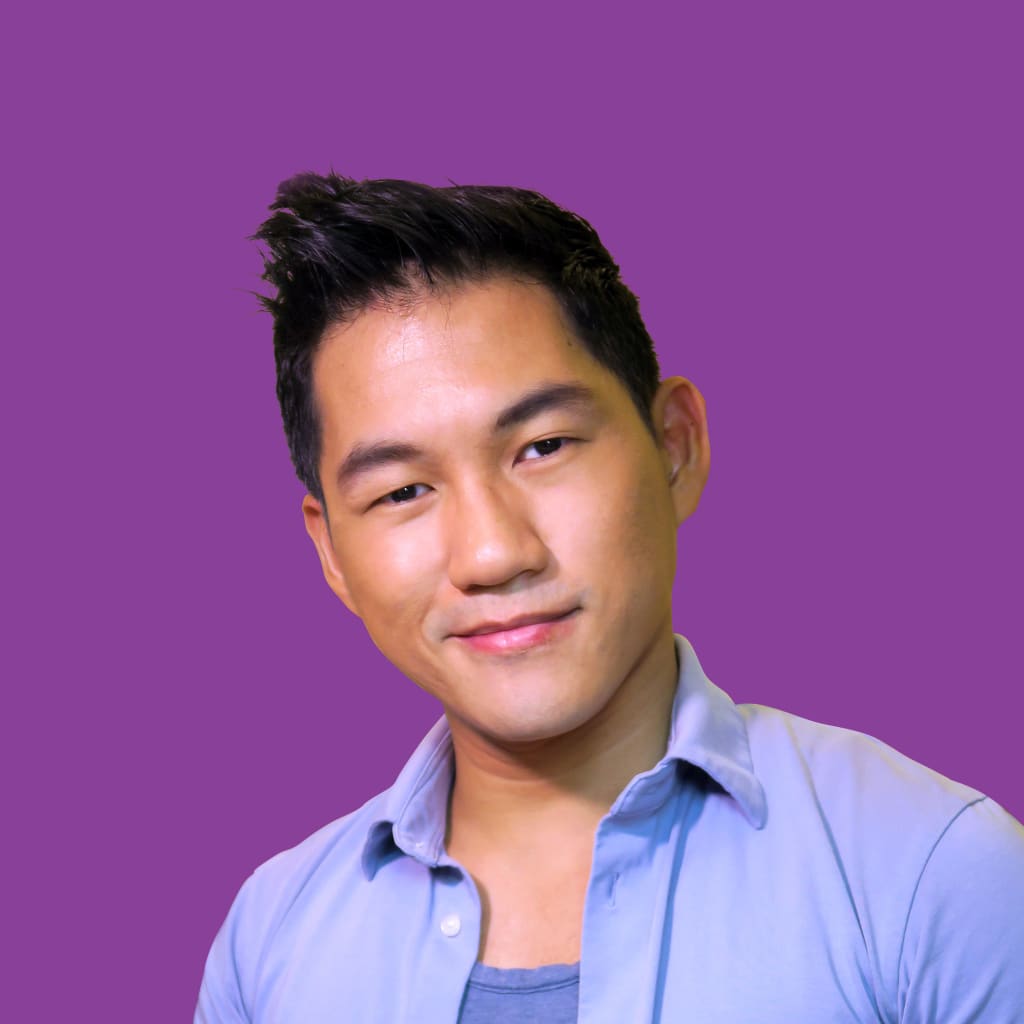 Ehrlich "Firechill" Ocampo
Unless you have been living under a rock as I have, you may have already witnessed and fallen in love with Ehrlich "Firechill" Ocampo and his incredible one-of-a-kind performance on America's Got Talent. I had the pleasure and luxury of meeting Ehrlich last year to talk about his AGT standing ovation performance.
Janny C: Hi Ehrlich! It is so wonderful to meet you!
Ehrlich: Hi Janny! Happy to be here with you guys.
Janny C: Tell us, When did you officially appear on America's Got Talent? When did they film your performance to air on TV, and what was that pivotal moment or motivation that made you say I am going for it!
Ehrlich: My audition officially aired last July 2021 for the 16th season of America's Got Talent. It was filmed a few months ago in April. Interestingly ten days before flying for my audition, I did a flip, and I landed on my head while practicing. My nose bled profusely, and I was in the hospital for seven days while experiencing the worst headache and vertigo (despite painkillers).
During this time, I was losing hope, and I thought I should not go for the auditions anymore. But there was so much at stake, and I felt like I was representing many people, so I told myself I would fight to perform on the biggest stage in the world. Despite still having dizziness, I thought of all those people - my family, friends, community, and country - who are the very reason I am on that stage. I did my best, and fortunately, it turned out great.
Janny C: Now, what you do is kind of a rare art form. Right? It's a combination of a couple of art forms blended. Explain how you came about this spectacular performance that you do. You even performed with Cirque Du Soleil, correct?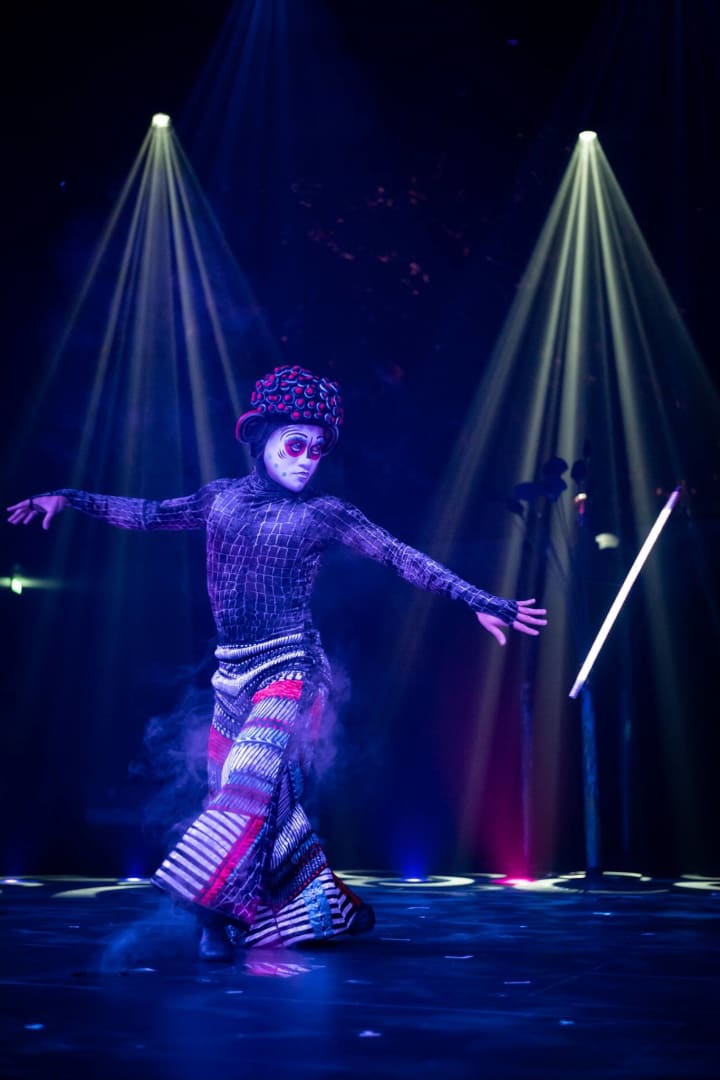 Ehrlich: I wouldn't say it's rare, but I guess it's more of "young" art. It's called a leviwand, and it has its roots in the magic trick called dancing cane. So far, our community of practitioners has thousands of members, not to mention those from the magic community. I think it evolved a lot. From magic, it was focused more on illusion. Then, the juggling or flow arts community embraced it, adding more body movement and techniques.
The one I perform now is another evolution, which is "circus-style," which added kicks, jumps, and flip to the repertoire of moves. I developed the circus-style over the past eight years because I came from a cheer dance background, and I really wanted to do some cool tricks with it! Many of the things I came up with the leviwand are unique to me because I said I really want to do a flip with it. Once I got a full performance-ready, I was thinking, "Well, where does it fit in? It's not entirely magic, dance, nor flow arts anymore." That's when the circus came to mind.
As for Cirque du Soleil, I submitted an audition video way back in 2014. As a new art, I knew it would take time for them to find a good fit for my performance, so I was patient and continued training while waiting. Fortunately, my act was the perfect mix of mystery, oddity, and dynamism for creating The Strange One character for the show Syma in 2018. It was an honor to introduce leviwand to the world leader in live entertainment.
Janny C: How have things been for you since you appeared on American's Got Talent?
Ehrlich: Things have been great! I am currently with "Salto Natale, a Christmas Circus" show in Switzerland, for my career. I got a few more confidential inquiries and offers because of my appearance on the show. That's all I can say for now.
As for other aspects of my life, I feel like I ticked one big check on my life goals. Having both Cirque du Soleil and America's Got Talent under my belt will definitely help me establish credibility and push forward my missions of promoting the art of leviwand and improving the situation for Filipino arts and talents.
Janny C: You also advocate for fellow Filipino artists and talents, right? Share with us your goals for that.
Ehrlich: Yes, definitely! I think I want to begin with my personal story and why I am such an advocate for Filipino talents. When I was still starting as a professional performer in the Philippines, it was quite a struggle. I could barely afford to live with the meager pay they give to artists; thinking about getting coaching/instruction and being able to afford better equipment was out of the question. I trained how I could. I broke the light far too many times in my room due to practicing. I had to practice on the streets late at night for cooler temperatures, and there were also fewer cars to avoid. I relied on YouTube videos and other friends in the community for learning.
Once I got better with my skills, I got better opportunities. The first contract I had was for an entertainment team for Okada Manila Casino and Resort in 2016. It was my first time working with experienced, international circus artists. Being generally inexperienced and untrained (formally), I had my insecurities about being good enough compared to the others. Even when I got into Cirque du Soleil in 2018, I had those self-doubts about my abilities.
That's when I realized that we, as Filipino artists, have a lot of potential and raw talent to offer. I found that we can be as good as, or even better, as talents from other countries. With my exposure and network in the international entertainment industry, I also found that there could be much work for Filipino talents with the proper training, knowledge, and guidance.
In summary, my advocacy is to lobby for better facilities, instruction, opportunities, and overall a better industry for the talents in our country. I really believe if we support and equip them properly, they could go far. I feel it is my mission to help the Filipino talents as much as I wanted to be helped when I was struggling to be where I am now.
Janny C: So, what is in store now for the magic stick dancer? Are you going on any tours? Performing anywhere? Where can we see you next?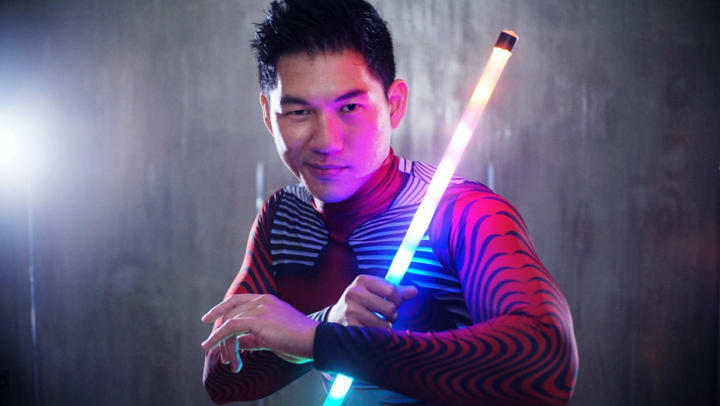 Ehrlich: To be honest, I don't know yet. Covid has definitely changed how things are, and as of the moment, many things are in the air because of the uncertainty of the situation. And also, as mentioned, the upcoming inquiries and offers are still confidential, but for sure, you will see more - more performances, more magic, more light! I will be producing more courses and resources to help fellow artists and definitely still aiming to improve the Filipino entertainment industry. You can follow me on my social media for more updates. I will be sure to share with you what I will be up to.
Janny C: Ehrlich, it was an honor to meet and talk with you. You are a fantastic performer, and your art brings beauty and happiness. Thank you!
Ehrlich: Thank you for this opportunity to talk with you! It was my honor. All the best to you!
Check out if you haven't seen his standing ovation AGT performance. You can view it here https://youtu.be/FTpbb7Scdoo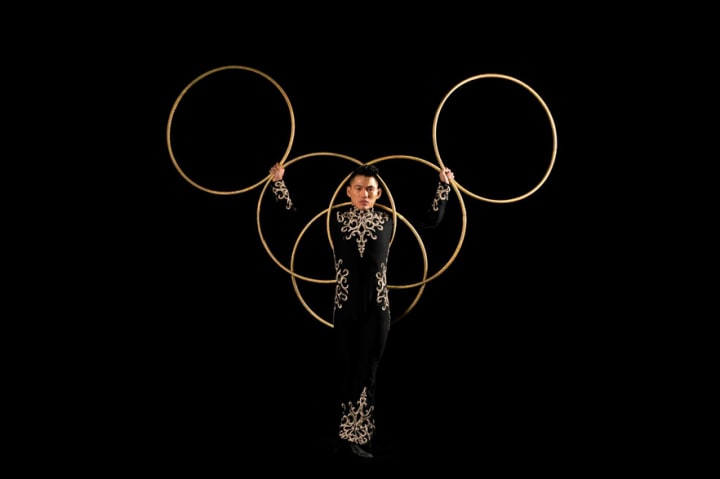 For more information and to follow Ehrlich you can find him at: firechill.ph * Facebook * Instagram * TikTok
Celebrities
About the author
Janny C (Also known as Jan Marie) is an established freelance writer, poet, and Author (Angelic Confessions). Janny is also the owner of INDIE PROMOTIONS, where she writes/promotes Indie films and book reviews.
Reader insights
Be the first to share your insights about this piece.
Add your insights