In the Life of Velonna Patrick
Who Am I? And Why Have I Joined Vocal?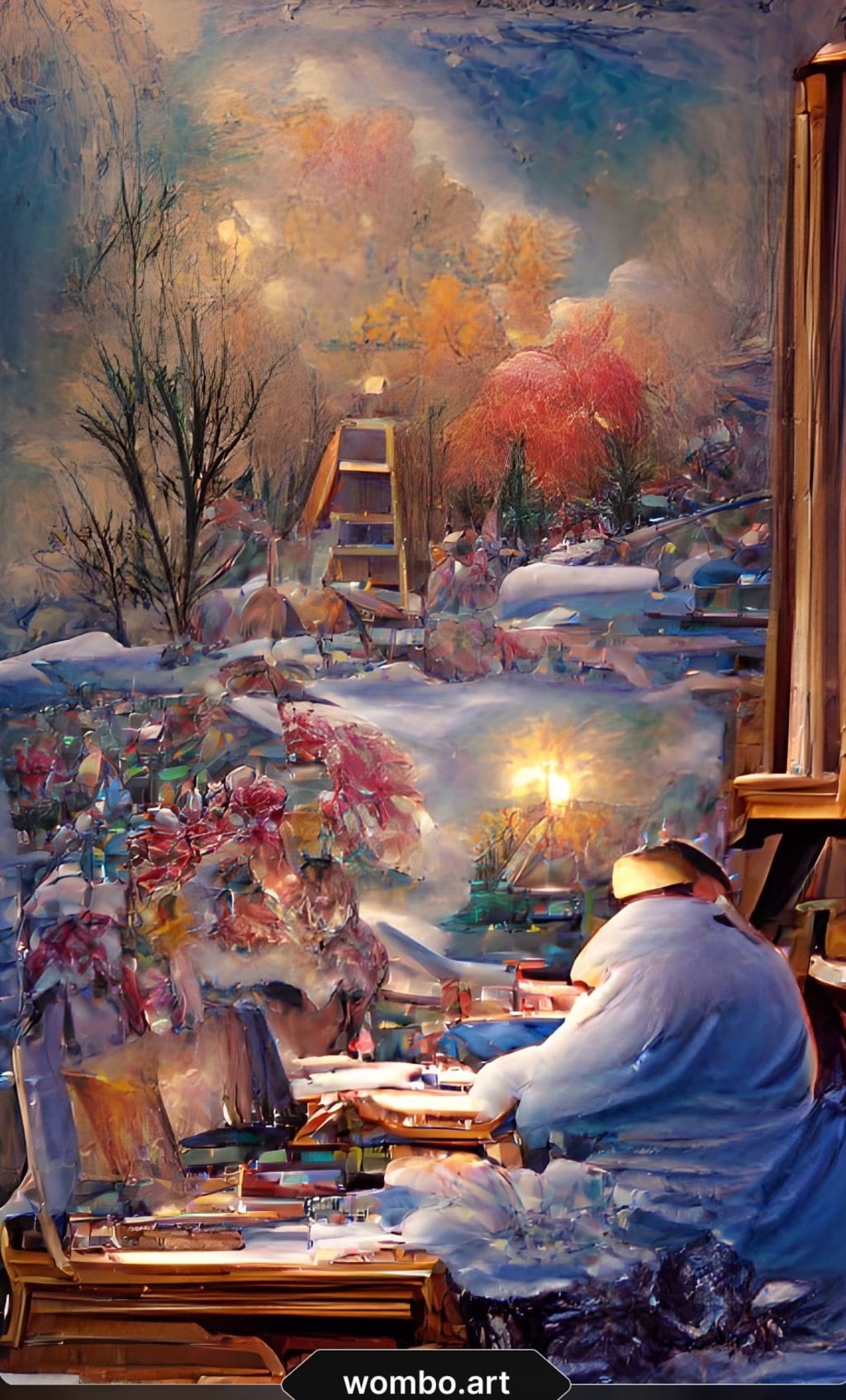 Created with wombo.art, using AI technology
My pen name is Velonna Patrick. I have a Bachelors in English Literature with an Emphasis in Creative Writing, two minors in psychology and Chinese Language and Culture. I am working on two extra certifications on Herbalism and Aquarium Maintenance and Marine Life Behavior, and I am currently earning my Masters degree to further hone my skills in creative writing as well.
What inspired you to start writing?
I didn't learn how to write until the third grade because I have a visual impairment that made learning English Language Arts very difficult. I learned how to type on a computer before I learned how to hand write. I'd say what inspired me to start writing was when I realized that the fantasy books I always loved reading were made by people who were authors, and I made the connection that I could be an author too. So I started writing fantasy stories that helped me master my English Skills more as a kid.
How long have you been writing?
More than ten years, give or take. I've been writing every day since the age of eight.
Have you always wanted to be a writer?
I think my dream as a kid was to be a writer and a cryptozoologist, so that I could write about my discovery of dragons someday. So yeah I'd say I've always wanted to be one.
Describe your writing space.
I usually nestle into my couch in the living room to write. It's a big room with a big TV, lots of moving space, and lots of places to sit. There are two bookshelves in the far right corner of the living room full of books, and I sometimes go to it when I have writers block just to read.
What literary pilgrimages have you gone on?
I suppose my trip to Paris France to visit Shakespeare and Company was a literary pilgrimage, though I really haven't gone on many. I'm not a fan of Shakespeare but I suppose it was still a pilgrimage. I think that was perhaps the only trip I've gone on that would be considered a pilgrimage.
What would you say is your most interesting writing quirk?
I'd say, when I'm having trouble processing ideas, I'll get up and use the restroom, maybe check my face in the mirror (don't ask) all the while contemplating what I want to say, and then I'll return to my seat when I've figured it out.
What is the first book that made you cry?
I usually avoid stories that make me cry. As an empath they affect me much more than they do most people. However I'd say that the book Hachiko Waits by Leslea Newman, based on the true story of the Akita who waited for his master at the train station even after his master does not return one day, was the first one that really made me cry my eyes out. I hated and loved that story. I was depressed for weeks afterward. Even just thinking about it practically moves me to tears. It perfectly communicates why dogs and animals in general are so amazing and special.
Do you try more to be original or to deliver to readers what they want?
I am not a people pleaser, I never have been. I write for myself, and people happen to like it. I don't know if that would be considered writing to be original though, except that my writing is, I hope, not like anyone else's. I'd like to think that my writing is very individualized and I think people appreciate that.
As a writer, what would you choose as your mascot/avatar/spirit animal?
Without question, a dragon. I love dragons. They are my favorite. I am convinced I was a dragon in my past life.
How many unpublished and half-finished books do you have?
HA! That's a trick question. Any and all books I've ever written or started writing are currently unfinished. My goal by the time I complete my Masters is to have a fully completed book manuscript ready for publishing. It's a lot of work, but the progress is steady.
Do you view writing as a spiritual practice?
That really depends on what my intention is for the writing session, so to speak. I'd say there is definitely a spiritual purpose to writing, and that some pieces truly are me connecting with the divine in some way. Whenever I write poetry for example, it usually is to heal from something. Poetry writing is healing, and thus is spiritual in a lot of ways. However, prose can be spiritual too in that I can record intense vivid dreams, messages I receive, and connect with worlds I create.
What's the most difficult thing about writing characters from the opposite sex?
I think, like with writing characters of any identity outside my own, it's about understanding that no matter how well you research and write the character, how convincing you make that character out to be based on the incredibly deep research you've done, you will never fully and truly and deeply understand that characters experience. This can be difficult because you'll have done all this research and will have written the character you're connecting with in the most accurate and unbias light as possible with the information you've carefully come to know, and then a beta reader will still point out small inaccuracies you weren't aware of until they said something. It's frustrating being human in that we aren't hive minded or telepathic, and sometimes I wish we were because I think it would make writing characters much easier. It's hard to offend others when you know how they think.
What is your favorite childhood book?
Guess How Much I Love You by Sam McBratney and Anita Jeram. The one with the rabbits. It's both adorable and absolutely beautiful, and is so powerful in communicating unconditional love to children particularly.
If you didn't write, what would you do for work?
I love animals, and I feel like I'm pretty good at setting up aquariums and terrariums for fish, reptiles, amphibians and the like. So I feel like I'd do something in that realm. I also have considered being a lawyer in the past, but I don't have the patience or the concentration for that.
Why did you join Vocal?
I honestly wasn't expecting to join it but after I turned in a piece and it got accepted and published, which isn't something I had experienced before not being a fully published author yet, I decided to keep with it. I also like the community aspect of it, writers supporting other writers, and being able to receive likes and tips from my readers. It's definitely a new, and different, experience for me.
Authors
About the author
My credentials: BA in English Literature with an Emphasis in Creative Writing
Two minors: Psychology and Chinese Language and Culture
Master of Fine Arts in Creative Writing
Instagram: @velonnapatrick
Reader insights
Be the first to share your insights about this piece.
Add your insights