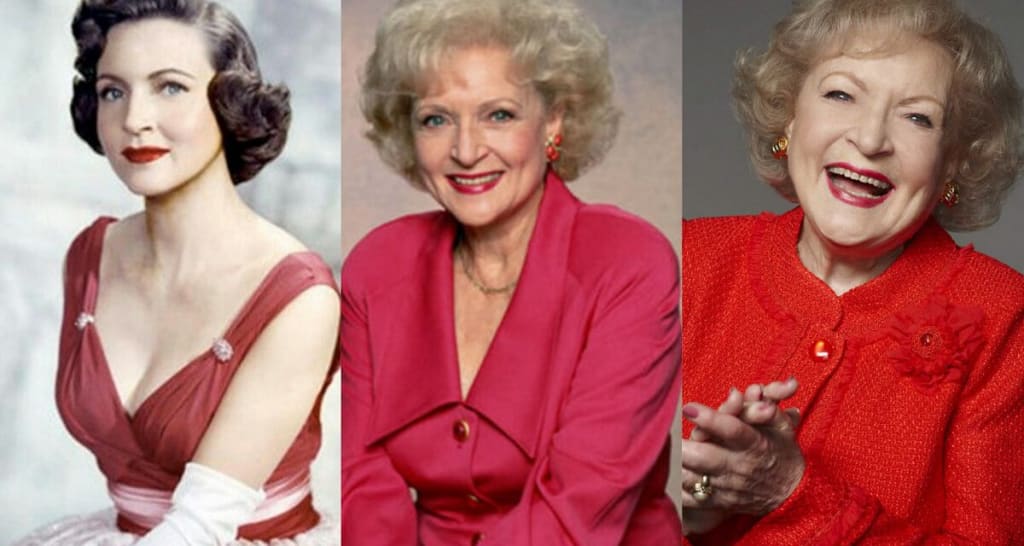 Courtesy of Geek Girl Authority
Hearing the sad news of Betty White's passing led to a "No," escaping my lips. It had to be a hoax. To all our dismay, it was not. My heart was saddened. I admired her work and remembered my mother, who has long since passed as well-loved her. Through my mother, I was introduced to the fantastic work of Betty White. Maybe that is why her passing touched my heart so much. I have fond memories of watching her with my mom on games shows like 1,000 Dollar Pyramid, Bob Hope Specials, reruns of the Carol Burnett Show where she guest-starred on the skit titled "The Family," playing Mama's (Viki Lawrence) uppity daughter Ellen Harper which then spun off onto its show the ever-popular "Mama's Family" in which she made a guest appearance on too.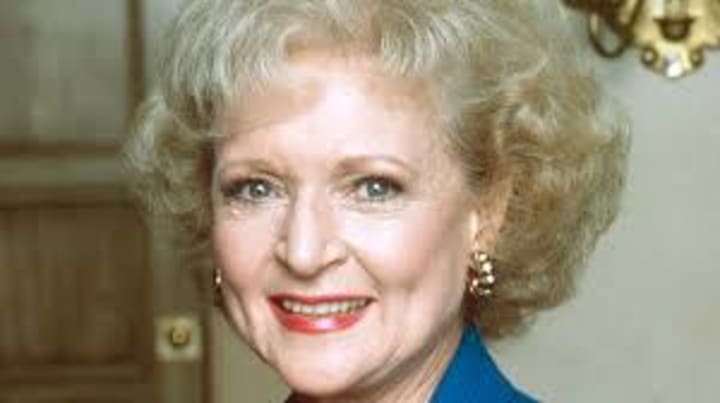 The actual moment came with "Golden Girls." I remember vividly watching the show with my mom. She completely loved Betty White's character of Rose and often joked with my older sister that Rose would be me when I got older, which I cannot deny could not be wrong. Then when I learned of her love and passion for animals and that she's a fellow Cappy (Capricorn) and we both were born in Illinois, well, it's no wonder why I admired her so much. So, when I received the invitation to talk to former Hollywood Reporter and author Ray Richmond of his recently published Betty White: 100 Remarkable Moments in an Extraordinary Life, I was honored to do so, sharing the love of Betty.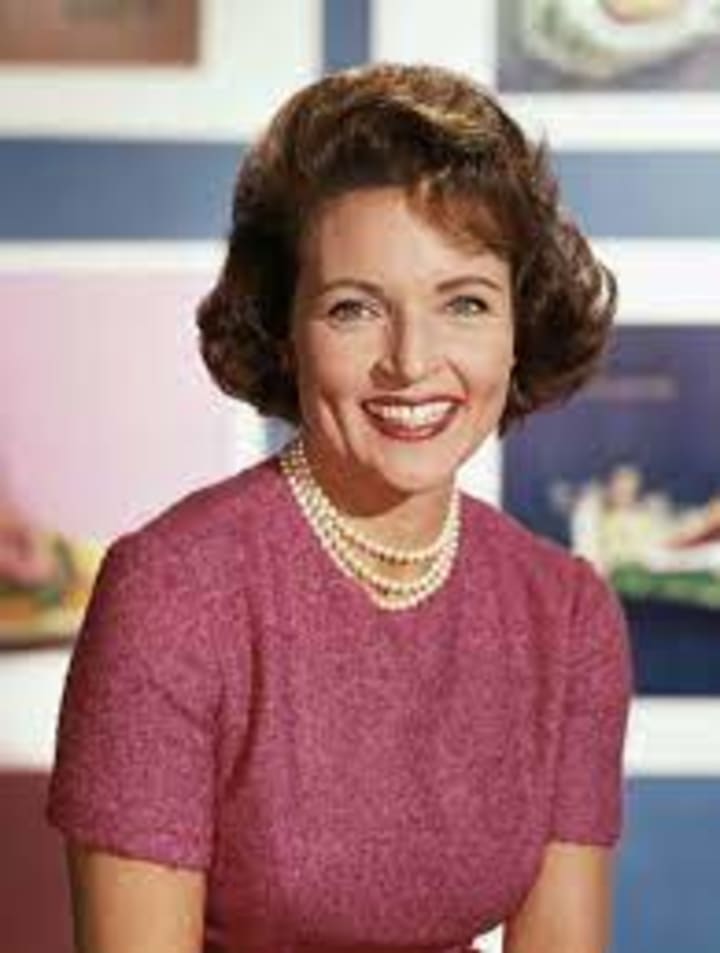 Janny: Hi, Mr. Richmond. Thank you so much for taking the time. The book Betty White: 100 Remarkable Moments in an Extraordinary Life was just released in December (last year). When did you get approached to create this book to celebrate what was to be Betty White's upcoming 100th birthday?
Richmond: I was approached in December of 2020. I had written about some stars earlier and had a long entertainment journalism life, so they came me to do something that would honor Betty for her 100th birthday, but we wanted to couch it for the very reason it occurred that in case she didn't make it that it wasn't just all about her 100 years here. Unlike PEOPLE magazine, which talked about Betty White at 100 like uh oh! So, the idea was to honor her with 100 great events and moments in her life. The book is not an official authorized biography meaning it was not done with her participation, but they (Betty's people) were not opposing it either. The book, of course, is 100% positive because there is nothing negative to write about Betty's the woman! It's remarkable! She didn't seem to make any enemies. She never had a bad day where she told someone to screw off; she was never a jerk to anyone. In my line of work, you know that is unprecedented. There are always skeletons in the closet of the celebrities. Betty seemed to have lived a pristine life as much as someone could. It is an honor to have my name on a book that has her name on it too.
Janny: In putting this book together on her career and life, was anything you learned that amazed you? That maybe you did not know about her and were like, wow!
Richmond: Well, there are about 20 things actually, Janny! I thought going in, well I know all about her life on the Golden Girls, Mary Tyler Moore Show, Hot in Cleveland in all that, but yes, I didn't realize first what a pioneer she was in television. When people say she was the first lady of television, she was the FRIST LADY of television. Her face was the first face, the first female face to be seen on a TV screen back in 1939 before TV transmissions.
She was part of an experimental broadcast, well, not even a broadcast; it was a transmission from the 6th floor to the first floor of a building in downtown Los Angeles to see if they could get pictures and sound from one end of the building to the other. The student body president of her high school (they just had graduated high school) and Betty put on a song and dance routine from the Merry Widow operetta, and it worked. They got the pictures from the 6th floor to the 1st floor. Then two months later, conventional TV transmissions began at the New York World Fair, where NBC and RCA started broadcasting. She predated television. You know she had an early show on TV called Hollywood on Television that aired locally in the Los Angeles market where she was on the air 5 ½ hours a day, six days a week live. She and her cohost would be doing jokes, routines, interviews with celebrities. It was amazing, and they had no commercial breaks. The advertising breaks they had to incorporate into the show itself it's just unbelievable she was able to pull that off. If she had to go to the bathroom, they had to fix the camera on a book or something, and she would be like be right back, runoff and run back; she was such a pioneer that way that kind of blew me away.
Also, she was so much in charge before there was ever the term glass ceiling. She predated that and was a producer and the writer in charge of that show and her in another early sitcom called Life with Elizabeth, where she really ran that show in addition to being one of the stars, and she didn't think anything of it. She wasn't like; I am a woman! I'm going to throw my weight around! It was just natural to her. She threw her weight around once when she had her own variety show where she had this young African American tap dancer named Author Duncan. This was back in 1954. Several Southern TV station managers said Author Ducan goes off the air is or we'll stop airing your show here. She, like you know what, NO live with it! She's like he is staying on, even increasing his time on the show to like say screw you. She was such a pioneer and so crucial in the evolution of television. That surprised me. The role she played was huge.
Another thing was how versatile she was throughout her career. It wasn't just situation comedy she did. She also did drama series, cameos. She did game shows like nobody's business—hosted parades like the Rose Bowl and Macy's Thanksgiving Day parade. Variety shows, she did soap operas she was on The Bold and the Beautiful for two years. There were no areas of TV that she didn't dip her toes in and become proficient in.
Janny: In creating this book, would you say it is like a personal photo album book for the fans?
Richmond: Yes, it's absolutely a fan book for the fans. It's a coffee table biography, you know it is mostly photos, but I tried to incorporate a whole lot of info in there as well. Most coffee table books are dominated by pictures with mostly captions in terms of writing and don't have much information. I did everything I could to incorporate as much info as I could to educate people to show just how amazing she was. It was like the deeper you dove into Betty's life, the more impressive she got. Unlike most celebrities where they can disappoint you. There was no disappointment with Betty. She just got more impressive and more impressive. I did about four months of research into her life, and the more I read, I was like, oh my god, this woman, it was unbelievable! The different things that she did. She was always up for anything.
In her 70 and 80's she was used by David Kelly on the Practice and Boston Legal and in his movie Lake Placid. She was like one of his goes to guests' stars, and she played these horrible foul mouth characters, and she did it with a smile having the greatest time doing it. She wasn't worried about her brand. Everyone talks about their brand, making sure it's intact. She didn't care because she knew exactly how far she could creep up to that line without stomping on it. She was constantly surprising us you never knew what you were going to get with Betty. She wasn't predictable, and that was one of the things we loved about Betty.
Janny: Is it safe to say Betty had the "IT" factor before "IT"was ever a thing?
Richmond: Yes, absolutely, she had the "IT "factor when it was only an I and not the T. She was "IT" before "IT" was a thing. Before "IT" ever became a term. She predated everything. Talk about doing everything there is to do in entertainment. You can easily make the case she is one of the most beloved figures in entertainment history in America. She is up there with the great female comics of all time like Joan Rivers, Phyllis Diller, Lucille Ball, Carrol Burnet, Lily Tomlin, Tracy Ulman; she is right there in that conversation with them.
Janny: Having been asked to do this book, then learning of her passing not long after, was it a surreal moment for you?
Richmond: It was a bit difficult at first, yes, Janny, absolutely. The woman wasn't my best friend or my mother, so it wasn't devastating in that way, but what it was, was yes, surreal. I just assumed like everyone like else yeah, she's going to make it to 100. And she doesn't. I kind of had to take a breath, step away from it for a second. I thought, gee, I wondered If I'm going to be in demand now and become a spokesperson for her due to this book. I had no idea that would become the case, you know because the book was so fresh.
The more I thought about it, the more I thought, you know the woman is leaving the stage on her own terms, just like she did everything on her own terms while on the stage. It was wonderful that she'd leave on New Year's Eve when you think about it. Where everyone is drinking and toasting in the new year, they will be toasting Betty as well. It doesn't get better than that. So, yes, it was a bit surreal, a little bit weird, but hardly not tragic. It's a little sad, but when you think about it, imagine this Janny. If someone approached you with this deal where they say you will be rich, you will be famous. You're going to be beloved, have all your marbles when you go, but your gonna fall short just 17 days shy of 100 years old would you take it? I think all of us would take it.
Janny: Yes, I think she was done. She had done all she wanted to do even though she didn't make it to 100.
Richmond: No question about it. You know, in her 90's she had a whole renaissance in her 90's! A whole new collection of fans she attracted. Who has a career resurgence in their 90's?!
Janny: Ray, it was a pleasure to talk with you. Thank you so much! I think your book made Betty proud.
Richmond: Thank you! Janny, it was totally my pleasure. Thank you! I hope you are right, thank you.
Betty White: 100 Remarkable Moments in an Extraordinary Life by Ray Richmond is currently available where books are sold.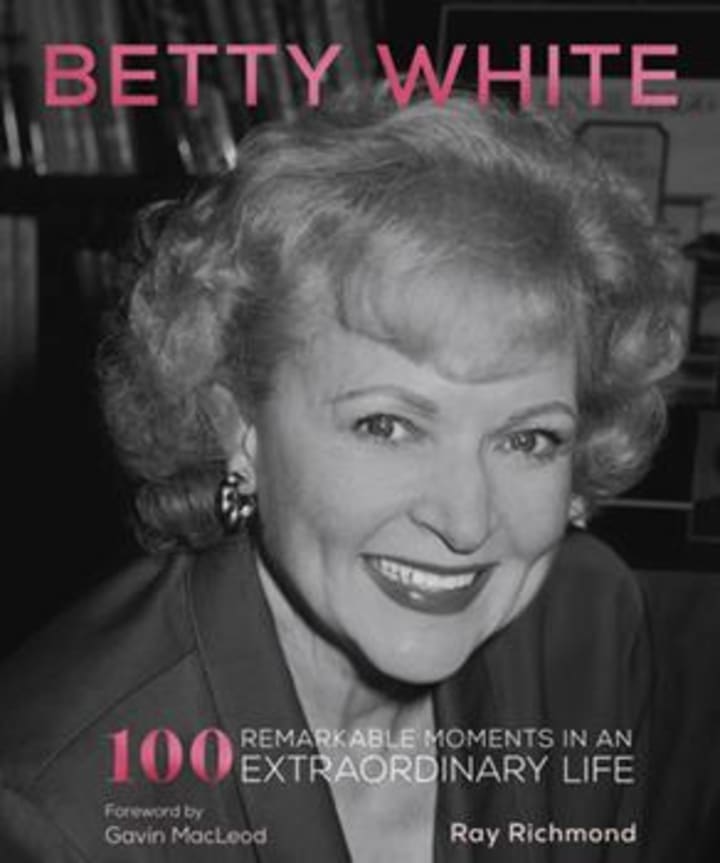 About the Creator
Janny C is an established freelance writer. A bit of a jack of all trades writer Janny has found a niche in beauty writing, earning a reputation as a beauty product reviewer, which she shares here on Vocal Media.