Electrolyzers Market Report 2023: Increasing Affordability of Electrolyzers
The Electrolyzers Market is projected to reach $4.27 billion by 2030 from an estimated $1.11 billion in 2023, at a CAGR of 21.2% during the forecast period.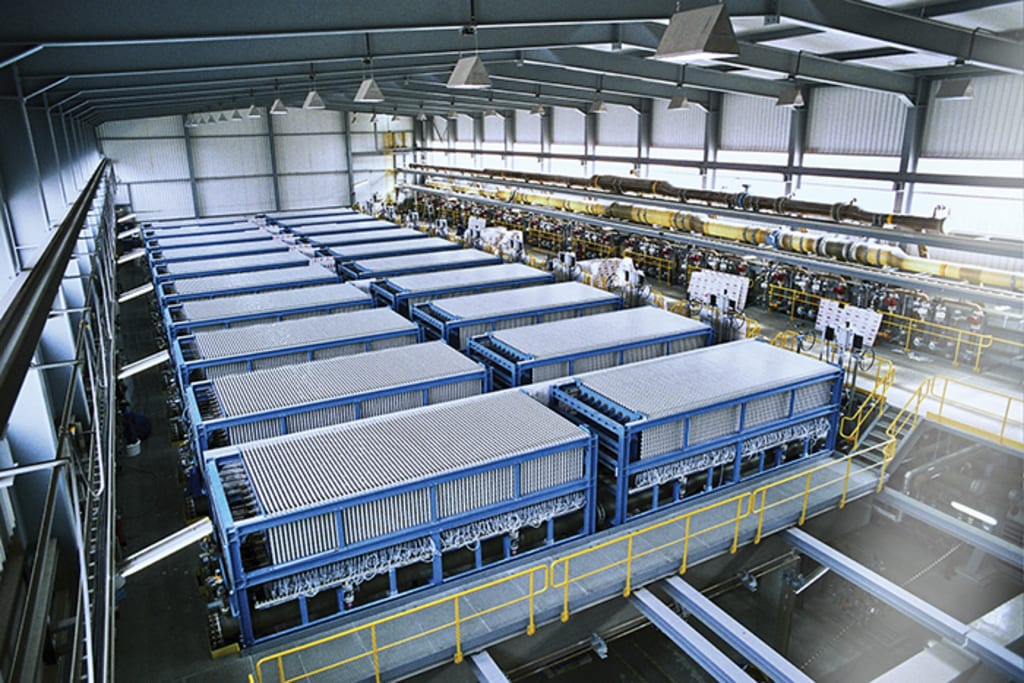 Electrolyzers Market
The growth of this market is driven by the proliferation of renewable and nuclear technologies for electricity generation, increasing investments in green energy initiatives, and the growing government focus on hydrogen technologies. However, the shortage of raw materials restrains the growth of the global electrolyzers market. The increasing affordability of electrolyzers is expected to create growth opportunities for the players operating in this market. However, the high energy requirements of electrolyzers are a major challenge for market growth.
The Electrolyzers Market is projected to reach $4.27 billion by 2030 from an estimated $1.11 billion in 2023, at a CAGR of 21.2% during the forecast period.
Proliferation of Renewable and Nuclear Technologies for Electricity Generation
Electricity is the major cost component in the production of green hydrogen. Therefore, there is a growing focus on nuclear and renewable energy sources such as wind, solar, hydro, and geothermal due to cost savings and zero greenhouse gas emissions in electricity production. Electricity generated from renewable sources is also economical due to advances in technology. Low installation costs are one of the major factors for the falling Levelized Cost of Electricity (LCOE) for solar and wind power.
Get more Insights by Downloading Report Sample: https://www.meticulousresearch.com/download-sample-report/cp_id=5458
Hydrogen production via electrolysis offers opportunities for intermittent power generation, a characteristic of some renewable energy technologies. However, electricity generation from renewable resources is expected to increase from 18% in 2018 to 31% in 2050. Various governments are also investing in technologies for hydrogen production. For instance, the U.S. Department of Energy has invested USD 750 million in advancing electrolysis technologies, driving down clean hydrogen fuel cell costs, and providing long-term support for hydrogen hubs and other industry deployments. These factors are boosting the demand for electrolyzers globally, driving the growth of the electrolyzers market.
Asia-Pacific: Slated to Register the Highest CAGR During the Forecast Period
Based on geography, the global electrolyzers market is segmented into Asia-Pacific, Europe, North America, Latin America, and the Middle East & Africa. Asia-Pacific is slated to register the highest CAGR during the forecast period. The growth of this market is mainly attributed to the rising focus on regulatory policies toward the development of hydrogen networks and their increasing applicability in industrial applications. Moreover, rising government initiatives to tackle climate change, investments in clean energy technologies, and growing energy consumption further boost market growth.
Get Customized Report as per Requirement: https://www.meticulousresearch.com/request-customization/cp_id=5458
Key Players
The key players operating in the global electrolyzers market are Plug Power Inc. (U.S.), CUMMINS INC. (U.S.), ITM Power PLC (U.K.), Siemens Energy AG (Germany), thyssenkrupp nucera AG & CO. KGAA. (Germany), Nel ASA (Norway), McPhy Energy (France), BLOOM ENERGY CORPORATION (U.S.), Green Hydrogen Systems A/S (Denmark), Asahi Kasei Corporation (Japan), Sunfire GmbH (Germany), H-TEC SYSTEMS GmbH (Germany), ELOGEN SAS (France), Pure Energy Centre (U.K.), and Shannxi Hele Titanium Technology Co.,Ltd (China).
Scope of the Report:
Electrolyzers Market, by Type
Alkaline Electrolyzers
Polymer Electrolyte Membrane (PEM) Electrolyzers
Solid Oxide Electrolyzers
Electrolyzers Market, by Capacity
More than 2 MW
500 kW to 2 MW
Less than 500 kW
Electrolyzers Market, by Application
Industrial Applications
Refineries
Steel Industry
Glass Plants
Semiconductor Industry
Natural Gas Plants
Other Industrial Applications
Chemical Production
Ammonia Production
Methanol Production
Other Chemical Production
Mobility
Other Applications
Have a question? Speak to Research Analyst: https://www.meticulousresearch.com/speak-to-analyst/cp_id=5458
Impact of COVID-19 on the Electrolyzers Market
The COVID-19 pandemic adversely impacted most economies around the globe. Governments enforced countrywide lockdowns to limit the spread of the infection. Restrictions were imposed on social and economic activities—particularly mobility—with a severe decline in energy use. These factors affected the electrolyzers market due to halted investments in the advancement of clean energy technologies.
Contact Us:
Meticulous Research®
Email- [email protected]
Contact Sales- +1-646-781-8004
Connect with us on LinkedIn- https://www.linkedin.com/company/meticulous-research
Reader insights
Be the first to share your insights about this piece.
Add your insights