Level Up Your Style with 'I Paused My Game to Be Here' T-Shirt – A Gamer's Delight!
'I Paused My Game to Be Here'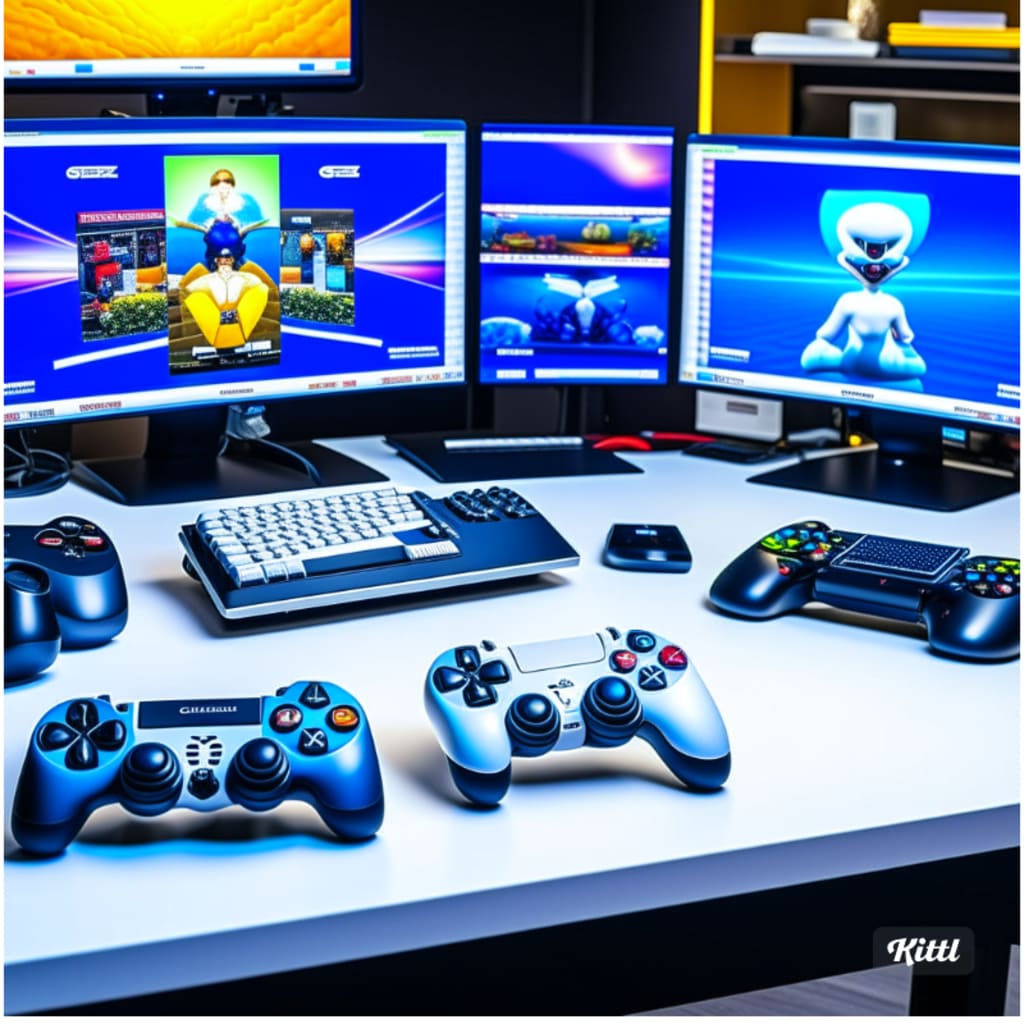 In the ever-evolving world of fashion, there's a rare gem that seamlessly fuses humour, comfort, and style. Introducing the 'I Paused My Game to Be Here' T-Shirt – a playful ode to video gamer culture that transcends the ordinary. Crafted with love and precision by Michigan Artists & Printers in the vibrant city of Ann Arbor, this tee isn't just an article of clothing; it's a statement, a conversation starter, and above all, a must-have addition to your wardrobe.
Artistry That Speaks Volumes: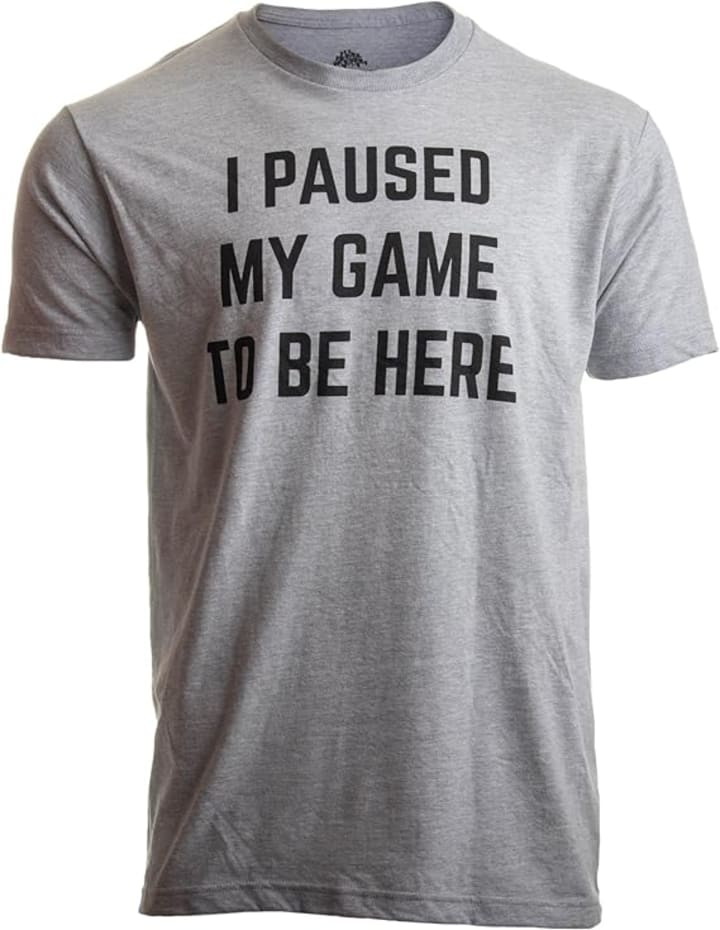 This tee isn't just another piece of fabric; it's a canvas of creativity drawn and silk-screened by skilled illustrators and printers in Ann Arbor. The design, bold and vibrant, is a testament to the passion that went into every stroke. If you ever find yourself in the Ann Arbor area, why not take a detour and witness the magic firsthand? Our doors are open for a free tour, allowing you to see the meticulous process that brings this wearable masterpiece to life.
Unisex Modern Fit:
Say goodbye to the boxy days of old-school mass-market tees. The 'I Paused My Game to Be Here' shirt embraces a modern fit, slightly tapered to add a touch of sophistication without sacrificing comfort. It's a subtle upgrade that complements any wardrobe effortlessly. Worried about sizing? Fear not. Our sizing is true, and most find their usual size to be a perfect match. But if you're on the fence, consider going one size up for that extra level of laid-back cool. Don't take our word for it – our model, the real deal, Rich, stands tall at 6'2", 200 lbs, rocking the large size like a boss.
Luxurious Comfort, American Grown:
Let's talk fabrics – the unsung heroes of any great t-shirt. This shirt is a ringspun, 30/1 fine jersey knit on 90% USA-grown cotton and 10% polyester for that subtle two-tone effect. If you're not fluent in t-shirt geek, let us break it down for you: it's soft, smooth, and boasts a high thread count. Picture fuzzy plants grown by American farmers transformed into a mid-weight masterpiece – lighter than your bulky gym class tee but substantial enough to avoid any unwanted see-through mishaps. It's the Goldilocks of comfort and durability, offering the perfect balance.
Inks That Pop and Last:
Ever wondered about the secret behind those vibrant colours that refuse to fade? It's the QCM screen printing inks, hailing from Pineville, North Carolina – a haven for quality. These inks aren't just pretty; they're vibrant, durable, and highly crack-resistant. Some designs intentionally sport a faded or cracked look (check out the product photos for a sneak peek). Our inks, guided by top-of-the-line printing presses and ovens from M&R in Illinois, always "do what they are told" by our printers. It's the kind of ink magic that keeps your tee looking fresh, wear after wear.
Eco-Friendly Fashion Forward:
Your style choices shouldn't just reflect your personality; they should echo your values. That's where QCM steps in. Over a decade ago, they went phthalate-free – a trailblazing move ahead of the industry curve. Not stopping there, they're CFC-free and rated carcinogen-free by the state of California. When you wear the 'I Paused My Game to Be Here' T-Shirt, you're not just embracing a humorous phrase; you're endorsing a commitment to safe, eco-friendly chemistry. It's fashion with a conscience – the kind that feels good inside and out.
In conclusion, the 'I Paused My Game to Be Here' T-Shirt isn't just a garment; it's a journey, a visual delight, and a celebration of all things gaming. Elevate your style, infuse your wardrobe with humor, and make a statement that resonates with fellow gamers and fashion enthusiasts alike. Order yours today and level up your fashion game with Michigan Artists & Printers – where style meets substance, and every tee tells a story.
Reader insights
Be the first to share your insights about this piece.
Add your insights