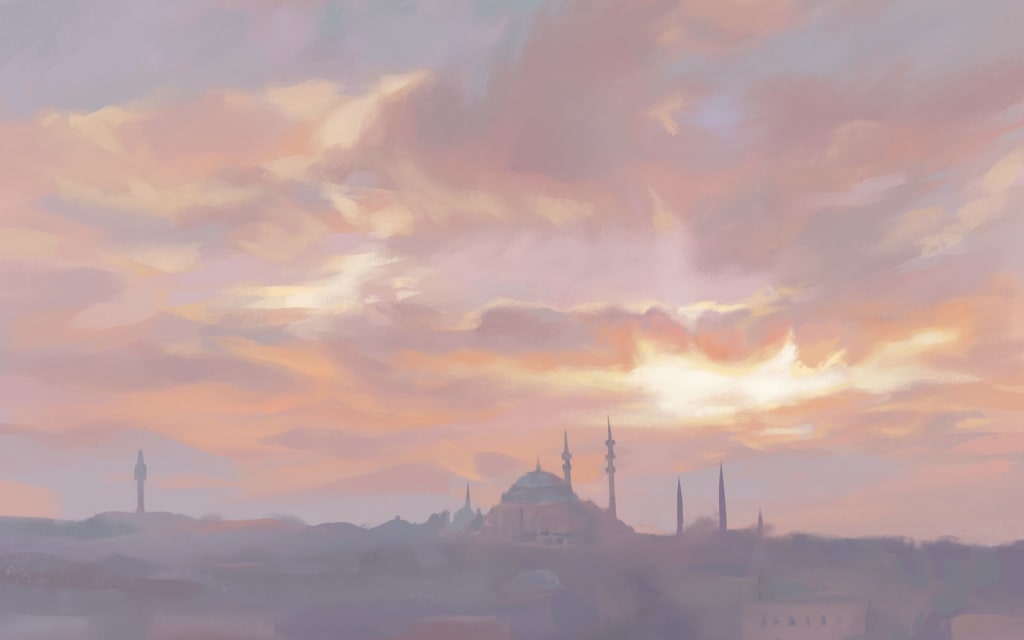 Since Lin Zhiying's car accident to the present, countless netizens have been concerned about it.
Fortunately, according to the studio's latest statement, Lin Zhiying has regained consciousness after a long period of coma, and the overall condition has gradually improved.
From Lin Zhiying's exposure to the car accident until today, the hot search on Weibo has been on more than ten times. Many netizens sighed with emotion: The face that the years did not take away, was taken away by the car accident.
Lin Zhiying back then was really popular.
Although after him, there have been batches of young talents emerging in the entertainment industry, and there are many "top-notch" among them, but I have to admit that Lin Zhiying, who was called "Asia's little whirlwind" at that time, really did it alone. It created its own golden age.
Future superstars unearthed by scouts
In 1990, 16-year-old Lin Zhiying was participating in the performance of the Huagang Art School stage play on stage. He quickly noticed that there were a pair of deja vu eyes under the stage, which always followed him.
Although he was used to being sought after, and even received 999 roses from girls, such fiery eyes emanating from a big man still made him panic.
Walking off the stage, just when Lin Zhiying was incredible, a man suddenly appeared from behind: "You can't run away this time!"
Lin Zhiying took a big step back in fright, and the man quickly explained:
"I'm Xia Chunyong from the UFO Company. Half a year ago, I saw your commercial and wanted to sign you, but you didn't agree. You can't escape this time, so I have to sign you!"
Screenshot of Xia Chunyong's interview
Lin Zhiying breathed a sigh of relief, but did not agree immediately, he frowned and said that he still needed to think about it.
Before that, he had made 3 advertisements, but the purpose was to save money to buy his beloved motorcycle, not to make his debut.
For Lin Zhiying, the racing dream is more attractive than the superstar dream. At the age of 10, he won the runner-up in Taiwan's remote control racing car.
For his racing dream, he has rejected several companies one after another.
But fate is often inadvertently inserting willows and willows.
The father, who has always opposed his son's early debut, is rarely relieved this time. He knows that his son's grades are average, and it is difficult to become a talent through learning; racing is so dangerous, it is better to be an entertainer than a racing driver.
On the other hand, the flying saucer company continued to "relentlessly pursue". Xia Chunyong said to Lin Zhiying: "Come to us, you will definitely be popular, our company has signed the Little Tigers (click to view), Zhang Yusheng, Wang Jie..."
Hearing Wang Jie's name, Lin Zhiying was moved, because his idol was Wang Jie.
In this way, under all kinds of considerations, Lin Zhiying followed the steps of the idol and successfully signed a contract with the UFO company, and has since entered the entertainment industry.
He would not have imagined that in just two months, he would become more famous than an idol without taking the year as a unit, and he would become a popular phenomenon-level artist with the title of "Asian Whirlwind".
Asian whirlwind
Lin Zhiying's popularity can be said to be the blessing of the right time and place.
At that time, the smashing Tigers team was temporarily disbanded; Aaron Kwok returned to Hong Kong for development, and the Chinese music market in Taiwan was in short supply.
At this time, the young and handsome Lin Zhiying was born with a new album. The song "Seventeen Years Old Rainy Season" swept the Chinese music scene, and the album sales directly exceeded 2 million.
Screenshot of the MV of "Seventeen Years Old Rainy Season"
Soon, Lin Zhiying is preparing to hold four solo concerts at the Hung Hom Stadium in Hong Kong. Before singing, he spent two months practicing songs and fitness.
Lin Zhiying was more worried than the nervousness of going to the Red Pavilion at first: what if no one buys a ticket?
It wasn't until he saw the smashed glass door with his own eyes that he knew that he was overthinking it.
The crowd is crowded, and tickets are even more difficult to find.
Since then, 17-year-old Lin Zhiying has become the youngest concert organizer in the Red Pavilion, a record that no one has broken to this day.
He sang and acted, and then he collaborated with superstars such as Brigitte Lin, Maggie Cheung, Tony Leung (click to view) and other superstars in three movies, and he was in the limelight.
Because the speed of fame is too fast, sweeping across Asia like a whirlwind, so Lin Zhiying was dubbed the title of "Asian Whirlwind" by the outside world.
Lin Zhiying later wrote in the book:
"I just follow the times and do the right thing at the right time."
At first, he enjoyed it. It took him two months to go from an ordinary student to a household name. This feeling was exciting and novel.
It's just that behind the young man's success, there is also a sweet burden. The stage is full of scenery and applause, but whenever he walks off the stage, he often feels the emptiness of being on a floating cloud.
He often fantasizes about leaving all his work behind and driving wildly down the secluded lanes to no-man's-land.
So when his career was in full swing, Lin Zhiying chose to be called up to join the army.
On the day of his enlistment, more than 50,000 fans said goodbye to him in tears at the train station. He felt a little relaxed when he was moved.
He wouldn't know that after this farewell, the dazzling star path will not be the same as before.
It was in that year that Huang An sang in the song "Everything is Red":
Teenagers are all red, you are the protagonist, you want the rain to catch the rain and the wind to catch the wind.
Young people are all red, but in a hurry, the golden years go to empty buildings.
These two words are very similar to Lin Zhiying's debut experience. From the peak to the downturn, from the owner to the empty building, I don't know who to ask, but I only sigh that life is short, and the years are in a hurry.
The more you want to win, the easier it is to make mistakes
In 1996, Lin Zhiying returned from retirement after two years of enlistment.
He was impatient and wanted to announce his transformation to fans. He set up "Jimmy Studio" and released a new song "Men Are Deceptive". .
"Men Are Deceptive" album cover
He didn't understand why fans didn't want to buy it.
Recalling that when he was in the army, he suffered too much unfair treatment because of his status as an artist. On the first day I joined the army, I was asked by the squad leader to stand up.
"Look, Lin Zhiying can do it, which means all of you can."
He was wronged and didn't know why, but what followed was being targeted by the instructor and cheered by other soldiers in the future.
He has survived all of these, and he believes that such "suffering" is the only way to go from a boy to a man. After passing this level, his future road will definitely be more open.
But Lin Zhiying did not expect how fast the entertainment industry was changing, and the whirlwind that belonged to him would naturally disappear without a trace.
Unsatisfactory in his career, he bought the first Ferrari in his life with the money he had saved a few years ago and regained his racing dream. However, in the arena, out of desire for the championship, Lin Zhiying stepped on the accelerator and overturned the car on the spot under the violent impact.
Although a life was saved, three bones were broken on the sole of the foot and four steel nails were hit.
Later, he often recalled the racing experience that day, and every time he talked about it, he was full of emotion:
"The more you want to win, the easier it is to make mistakes."
At that time, Lin Zhiying was only 22 years old, and people were talking about this young man, saying that he was a model of youth and anger.
But this bowl of "star rice", Lin Zhiying has not finished.
Taking advantage of Jin Yong's martial arts drama, Lin Zhiying successfully turned around with "Dragon and Eight Parts".
Stills of "Eight Dragons"
I have to admit that, apart from Duan Yu's role halo, Lin Zhiying and Duan Yu's images do fit well enough.
As Jin Yong wrote in "Youth Travel": "The green shirt is on the top of the mountain, and the jade moon is bright."
To sum up, it is innocent, youthful, open-minded, and affectionate. Especially after the thousand sails are exhausted, they can still maintain a pure heart.
These qualities not only belong to Duan Yu, but also the strongest radiance radiated from Lin Zhiying back then.
Later, a "Star of Sheep Sheep" pushed Lin Zhiying to the top again.
With a rebellious and affectionate character, coupled with racing elements, Lin Zhiying can be regarded as a true character.
People are not only chasing after the male protagonist Zhong Tianqi, but also the idol Lin Zhiying in their hearts.
But under the surging tide of the times, Lin Zhiying quickly fell again.
free in plain
On her 35th birthday, Lin Zhiying tore off the cloth on the background panel behind her, revealing a huge photo of her son Kimi.
"Because of my parents' divorce, I have longed for a happy family since I was a child... I got engaged to Chen Ruoyi last year, but I didn't expect it to be exposed in advance. Now I tell everyone, I'm going to be a father!"
On the day after the announcement, Lin Zhiying admitted that she finally slept well.
"Artists are supposed to be like this, they shouldn't be different from ordinary people," he said.
After several ups and downs, Lin Zhiying, who has always pursued freedom, also wanted to take a break. The plump and tempting fruit has been picked and tasted. It is indeed delicious and delicious, but the bad thing is that everyone covets it, and it is too easy to fall into anxiety.
He has lived with his father since he was a child and has been estranged from his mother. No matter how he acts as a rebel, he still longs for stability and warmth in his heart.
Just after marriage, his career is obviously not as good as before.
Several idol dramas have been performed one after another, but there are no more splashes. On the one hand, Taiwan idol dramas are declining day by day, and on the other hand, Lin Zhiying's role is too homogenized.
Before he could react, the audience was already one step tired.
He realized that the idol era was over, so he took his son Kimi to participate in "Where Are We Going, Dad". He didn't think about it. Because of that "ageless face", he was out of the circle again, and his popularity picked up.
The feeling of being touted is too wonderful, and Lin Zhiying feels familiar and kind all of a sudden.
As if to test his own appeal, but also as if he wanted to find another way to make money. In the same year, Lin Zhiying launched a self-developed collagen drink with the slogan "Secret of Reverse Growth".
Under people's doubts, the sales still exceeded 4 million, but it was soon revealed that this was just an ordinary fruit drink, and the unit cost was only 4 yuan.
Overnight, the scolding replaced the praise, even wider and wider than the original praise.
Lin Zhiying ignores what is happening in people's scrutiny of idols and what is happening in the times.
Especially underestimated the power of public opinion.
Soon after, he was scolded on the hot search for frequently stealing pictures and sharing "birth secrets" with shovels.
So the major press releases suddenly dragged the former idols to the altar.
Lin Zhiying finally became cautious and low-key, slowed down the pace of work, and shifted her focus to family. He used to work away from home for 10 months in the previous year, and now he has set a deadline for himself: no more than 10 days away from home.
Such a dull day made Lin Zhiying experience a rare happiness.
He said that he liked the waters of Maldale the most. He stayed quietly in the hotel by the sea, looked at the clear water, and didn't have to do anything.
Once he posted on Weibo, saying that the limited albums that he had collected for 25 years were all soaked in water and could only be recycled.
At that time, Lin Zhiying's popularity was not as good as it used to be. Looking at the albums of the past, I wonder if he would also think of himself dipping into the boundless deep sea from the clouds.
But idols in the entertainment industry have always been like this. The flower in the mirror, the moon in the water, today is the top stream, tomorrow may be reduced to the old man.
If you are too obsessed with the top-notch position and carry the burden of idols too much, it is easy to use too much force and it will be counterproductive.
And later Lin Zhiying, sometimes galloping on the racing track, sometimes lying with his family in the sunshine of the island. The light of the superstar faded, but instead he gained real freedom.
As he sings:
"The ferry that is far away, the lights on the other side, it is enough to have it. As long as you are willing, you will be happy."
The glitz has faded, and the peak era he has had is over, but it will not be forgotten by the world after all.
I hope that this time, Lin Zhiying can come back safe and sound.
In the second half of life, I look forward to the "old dreamer" regaining his love and continuing to set sail.
Reader insights
Be the first to share your insights about this piece.
Add your insights