You and I
The Doctor and The Patient.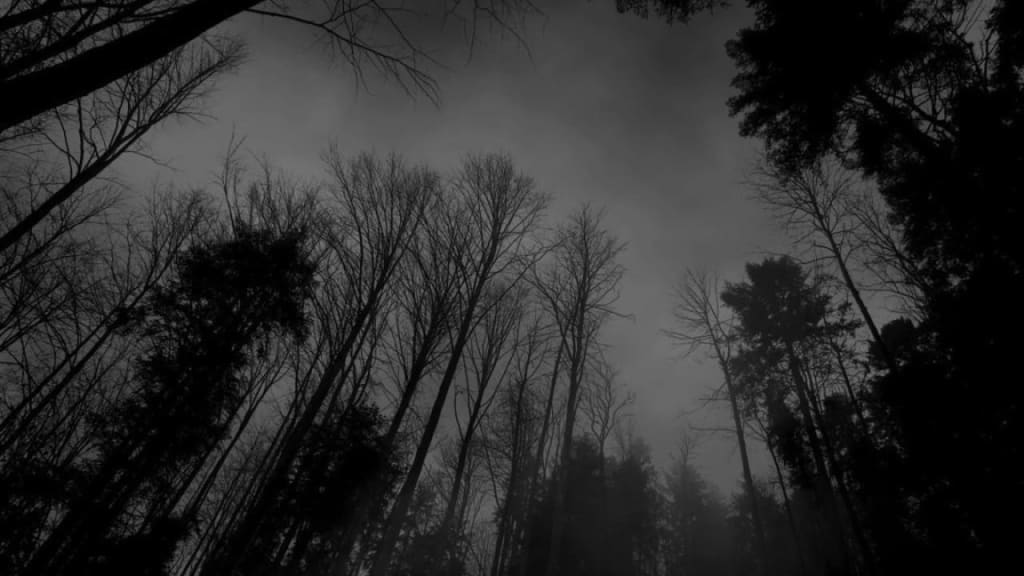 The Patient
Looking back, it seems as though life was always trying to tell me that I cannot actually have anything I want. My parents were separated. I saw my brother once year and sometimes not even that often. It may have been my age and lack of emotional intelligence that kept me from having the clarity that I do now. You cannot have anything you want in life. I mean you could but only if you chose to want something attainable like a car or a cheeseburger. I have always wanted an extremely intense way of living. I want the routine but with controlled chaos. I want to love hard and feel pain, but really only the lesser kind of pain that can always be outweighed by love. I want a simply complicated life. One that did not make me feel like I was drowning. Unfortunately, wishes aren't made to be that specific. Keep it simple. Okay. Sure. Is running away from my family and friends simply enough for you, Universe? Rhetorical question. Please do not feel the need to answer that.
The road is peaceful so if I could just turn off the part of my brain that makes me consider the consequences, that would be helpful. I am only a few hours in on what is said to be a thirty seven hour drive. Have no clue where I will stop or when for that matter. The side of the road looks pretty cheap but I would hate to miss out on the chance to take a shower. Even if it is in some crummy hotel. Trying not to speed because it is not like I can run away any faster. Let's listen to a podcast and forget what I was thinking about.
The Doctor
Certainty. The thing that happens if you just decide on something rather than pondering a couple random ideas at a time. I have always wanted that. Ever since I was a little kid. I had no idea what was going to happen to me. My parents made reckless decisions. Family was just a handful of people I was exposed to. I had no choices. My life was left up to these irresponsible people. Responsibility. I wanted that too. I focused on school in order to find structure amongst the emotional chaos. I needed due dates and tasks to keep me company. The security in knowing what I had to do in order to get things done was all I needed from life. College was always in the picture. Ever since I was little. I didn't really consider how many years it would take to get it done. I simply made the decision to go. I never asked for something I did not want. Also never got involved in things that didn't seem good for me. The emotional stuff that my family engaged in was not something I made time for. I decided I didn't need it. I chose to want more for myself than a life full of whims and forgotten interest. Consistency was all I needed. Keeping things black and white gave me comfort.
The Patient
You know that feeling you get when you walk inside your house after being away from home for a while? You set down whatever it is that you have in your hands. Then reacquaint yourself with the feeling that this place is meant to provide time to rest and warmth. You let out an audible sigh as you adjust to the normality of it. It is that feeling of familiar that scares me. It makes my skin crawl. I could not be more upset than when the dust finally settles and everything returns to quiet. Black and white. The lack of colorful emotions makes me weak and unmotivated. "You got to love yourself, work on yourself." Oh I am in love with myself. I am madly in love with myself. I do not let fear force me to choose the safest options. I enjoy endings because they let me know I had something beautiful. I do not shy away from the emotions that make me feel overwhelmed or small. I crave them. Working on myself? Alone? I cannot do that. I do not upset myself nor do I encounter misunderstandings. The best way to work on myself is with someone there to provide feedback. Cause and effect. Without you around, I find myself blind. I cannot teach myself things I do not know. I am in love with partnership. I admire it so much. Two people being good for each other because they are willing to learn how. Without you here, I am just sitting in silence or listening to my own voice. Isolation is arrogant. Without you, I am the laziest lover.