Word.
the healing power of word and how it can change the world.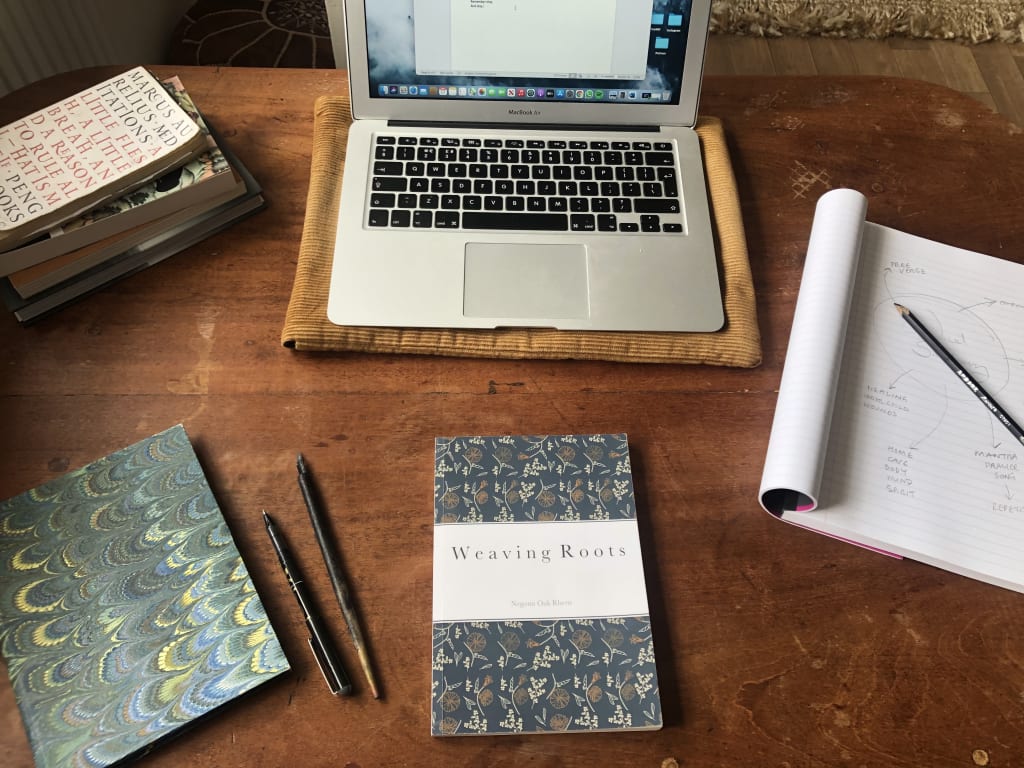 I write poetry.
I write poetry for the unsung voice.
I write poetry to lift and to ground.
I write poetry to light the fire inside, to regain personal-powers, and to remember how wonderful being a conscious human really is.
After going through my own healing process, which is still an ongoing practice, I begun to appreciate the immense power in words and how they can either tear us down, or build us up.
I started writing in journals as a method of working through my emotions and processing what was happening for me.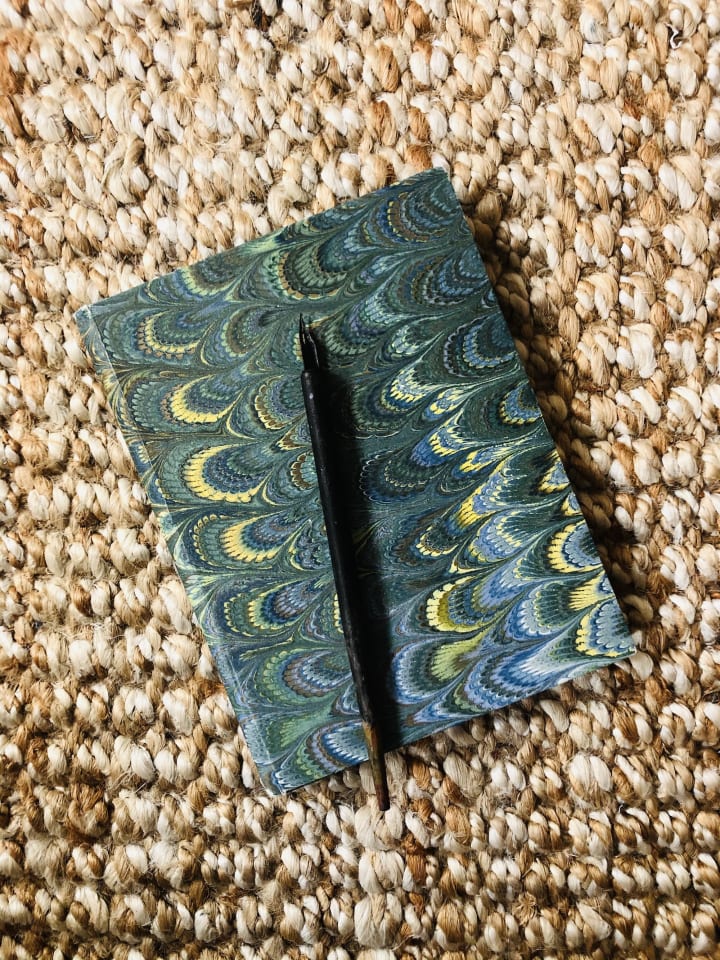 I realised that word is bond. Word sticks. Word creates reality.
Since before we could write, human beings have been creating story, mantra, songs, and prayer.
And then we've built religions and societies from ideas spoken and written down.
We've directed the course of history with this ability to form thoughts into something tangible.
It's quite mighty when you think about it.
Writing down what was going on inside my mind helped more than I can say.
It was like I was becoming my own cheerleader simply by writing down what happened, how I was feeling, and then reminding myself that I was ok, I didn't need to hold onto the pain, or to panic, and that I was strong enough to let it past and move forward.
I began to enjoy the process and turning it into something creative.
I started writing poems out of my journal entries.
I realised that this process in itself was reinforcing the healing which I had absorbed from the original writing.
So, I dragged all my old journals out from a battered suitcase under my bed, brushed off the dust, and started methodically going through each book, pulling out the most potent of my written words.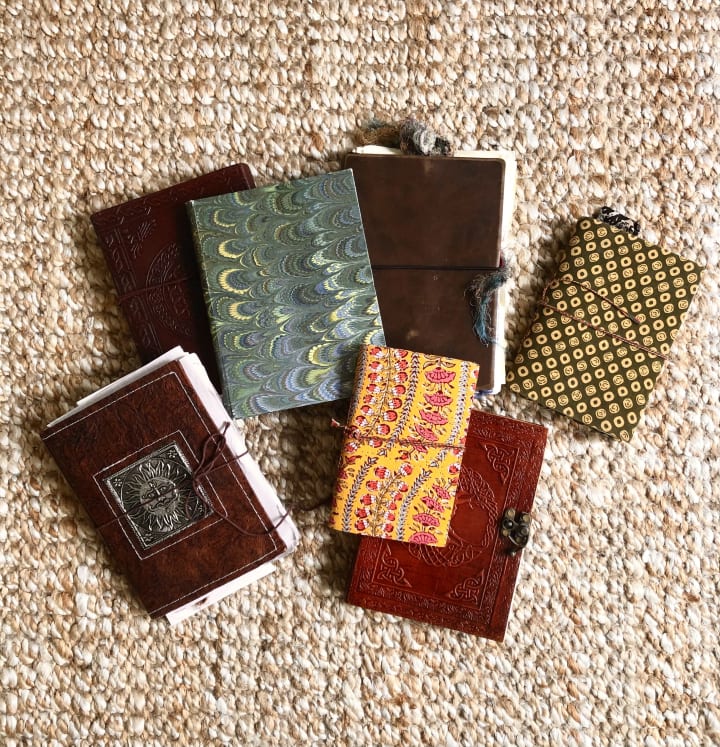 What started as a spontaneous activity, turned into a project mission.
It was painful, to re-read how I had hurt.
It was beautiful, to re-read how I had helped myself.
It was refreshing, to feel the waves of relaxation and growth wash over me once more.
Once I had worked my way through all the books, heavy with words of wisdom, and had written up quotes from each one, I looked at what I had created.
And I wanted to create something with them. I wanted to share them.
I organised them into categories, and I made them into a manuscript.
And thus, my book, Weaving Roots, was born.
And with a click of a button, I self-published it online.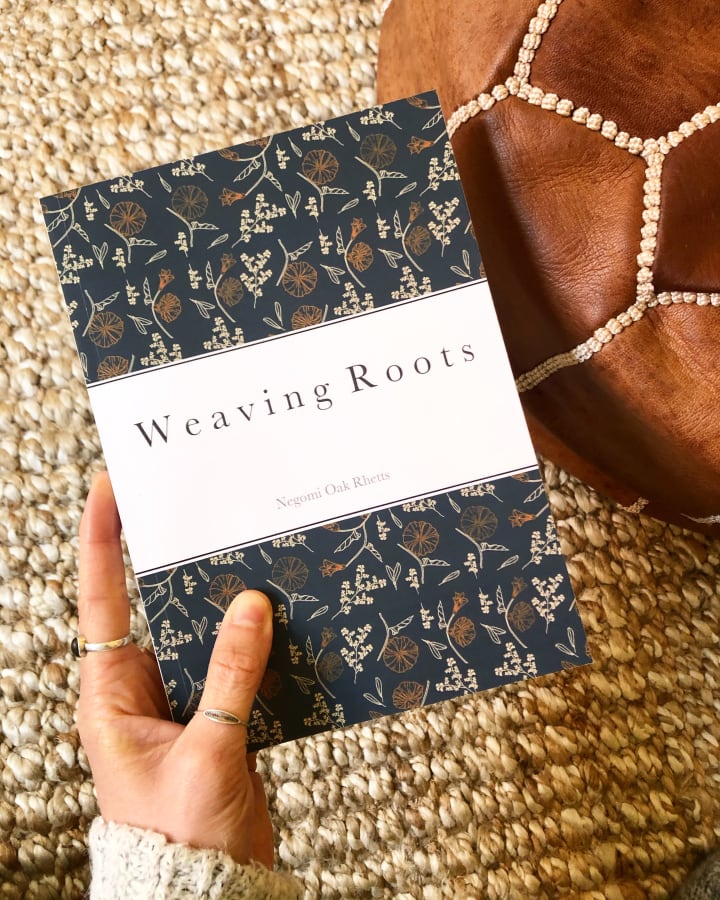 It was a huge personal achievement simply to have done that, I could have continued on with my life without doing anything more with it ever again.
But I had decided, with a fit of inspiration, that why not do more?
Why not share it with the world?
Why not tell people about it?
The power of words had helped me so much that I thought, why not use this book as a catalyse to help other people.
Now, I know that words alone will not heal all wounds or fix all earthly problems, but I do know that they help and that they allow for healing to happen.
So, I started to ask myself questions...
What do I want to achieve?
What do I want my impact to be?
What could my work do to serve?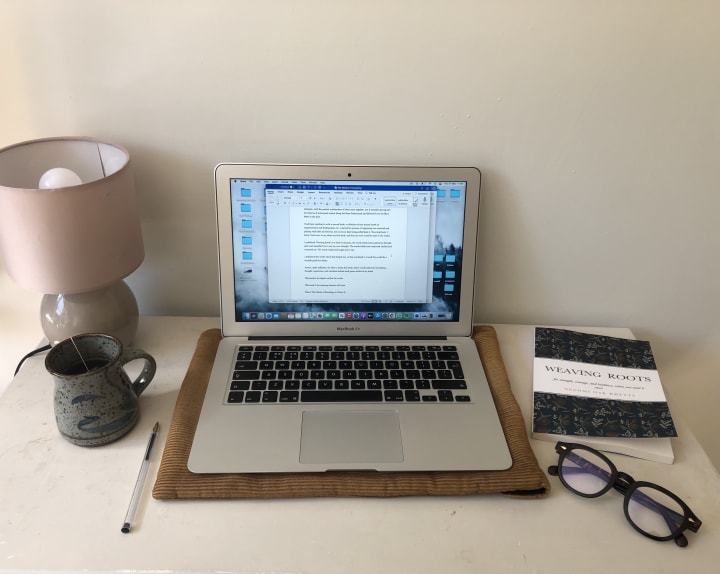 I see...workshops with others on the concept of healing through words.
I see...online groups, expanded from social media.
I see...digital gatherings.
I see...mini courses in healing from writing.
I see...bringing mindful writing into schools, teaching children how to process emotions by writing them down.
I see...retreats where people come to listen and to speak.
I see...working with elders and leaders of native communities, to learn from them about their connections to words and healing.
I see...an open community, where anyone can join, regardless of situation and were those who can afford pay for others who can't.
I see...my work being the catalyst for real change within our world of communication, both with other people and within ourselves.
Now, I have a picture in my mind of forming a world-wide community, both on the ground and digitally, based on the idea of healing through written and spoken word.
I feel like this is needed, especially in a time when people are feeling lost and when so much can feel uncertain.
We need to find resilience, and we want to be empowered.
We need to find our own voices, and to feel supported in doing so.
The possibilities for opening poetry and the written word up, and harnessing what it can do, are endless.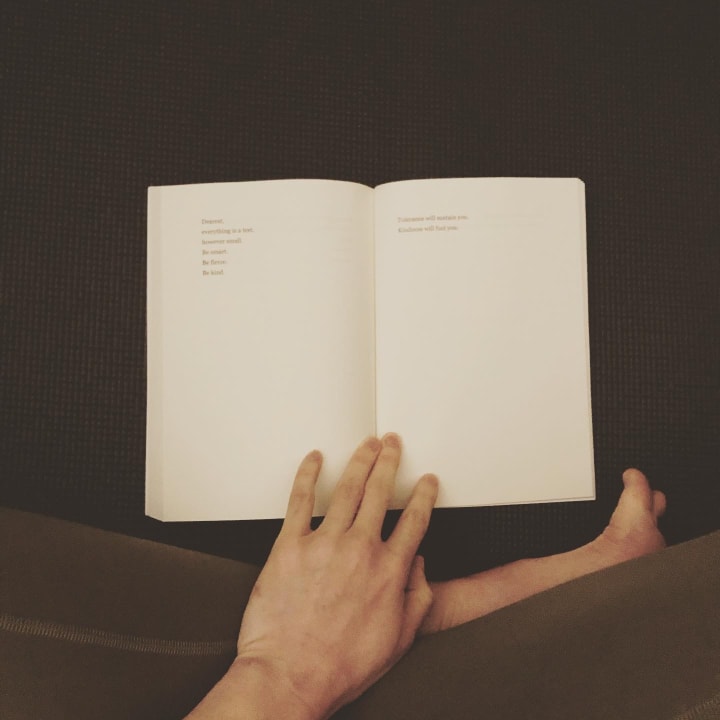 And I feel like I am just on the tip of the iceberg of ideas to take it further.
I am lucky to have the huge springboard underneath me of all the people who have been doing work in this way for many, many years.
I've been inspired by active listening, non-violent communication, poetry slams, and mindful practices throughout the world.
I believe in those bringing these concepts and actions forward into the wellbeing arena.
And to be very bold, I feel like the ways in which we choose to use words will go hand in hand with what's needed for political change, environmental stability, and peace within our world.
Jaggi Vasudev, Sadhguru, said, 'You cannot have peace within the world without having peace within yourself.'
And this is the question I think we need to all ask ourselves...
How can we expect to have a peaceful world, if we are not peaceful with ourselves?
This is as real as it gets for me.
To be able to reach people all over the planet, and to do work which actually contributes, makes a difference, which heals and serves, would give so much purpose to why I write.
Word Count - 980
About the Creator
Herbalist & holistic health coach
Ex biodynamic farmer
Amateur poet and short story enthusiast
Self-published author of two free-verse poetry books: Weaving Roots and Wild Sanctuary
Reader insights
Be the first to share your insights about this piece.
Add your insights