Why I've Said Nothing to the People Who Insulted Me This Election Period - Funke Akindele
Funke responds to the hate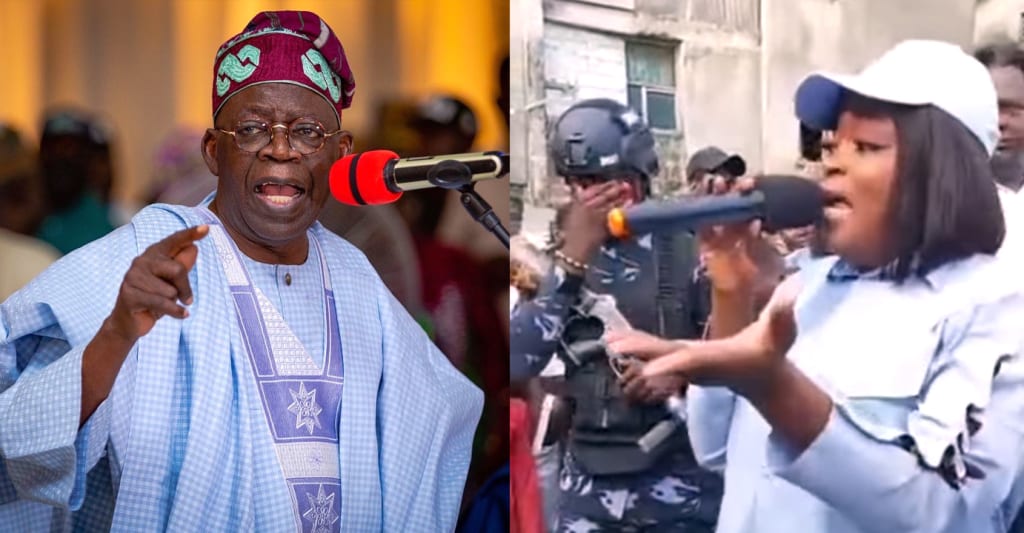 Since Nigerian actress and producer Funke Akindele announced her intention to run for the position of deputy governor of Lagos State alongside Abdul-Azeez Adediran better known as Jandor under the PDP flagship, she has been met with a lot of insults from all sorts of different directions. People online have yabbed her for some of her campaign trail antics. Presidential hopeful Bola Tinubu also publicly abused her when musicians started singing her name during a campaign event he was at. During that event, musicians started singing in Yoruba with the lyrics that said "Who is Funke Akindele? (she is) an ant in the presence of the father of Lagos (Tinubu)". Responding to the song, Tinubu said:
Don't even behave as if you remember that name (Funke Akindele). It is a big insult, it is an abuse. A fowl wants to enter a house, it is bending down, how tall is it in the first place?
Despite the slamming she got from Tinubu and other people following this campaign trail, Funke Akindele has remained silent to the insults and not said anything so far about all of the negative things that are being said about her. Until now.
During a recent grassroots engagement program Funke Akindele had with residents in Eleko community, Ijebu-Lekki axis, she finally poured her mind about the things that have been said about her and why she does not want to respond to them. Here's what Funke Akindele said.
**Before reading on, please make sure to like and follow my Facebook page (Jide Okonjo) so you don't miss out on any new and interesting lists, articles, and stories that I post every single day. I have a really fun page. If you like my page, you will have fun too. So what's stopping you? Like my page and let's have fun together!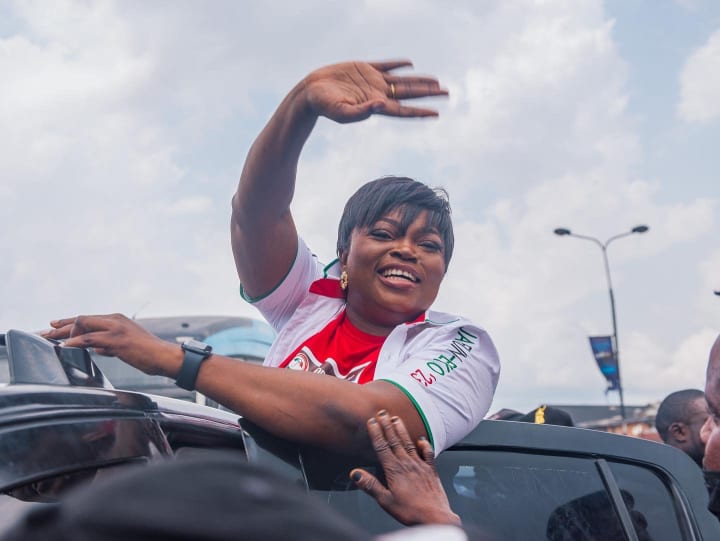 Speaking during a grassroots engagement event at Ijebu-Lekki axis, Funke Akindele said about the insults people have been throwing at her:
They have said so many things about me but I did not answer them because they know that the state will be better if we get into office. Nobody is happy with what is happening in Lagos State at the moment. If the people fail to find solutions to it, things will soon go very bad. This was why I joined the governorship candidate of the PDP in the state, Dr Abdul-Azeez Olajide Adediran aka Jandor, so that we can repair the state. We want to secure the future of our children and it starts now.

We cannot allow our women to suffer or our youths to become bad boys because unemployment has led many of them to crimes. We don't want to breed illiterates and we want our children to be better than us. We have been under the current party for 23 years with nothing to show for it. Our hospitals are not well equipped and our roads are so bad and flood is wreaking havoc in our communities.

I have also suffered before God helped me. Our PVC is our power, we are tired of this government. Let us go out in February and March 2023 and vote for the PDP. Let us defeat them with our votes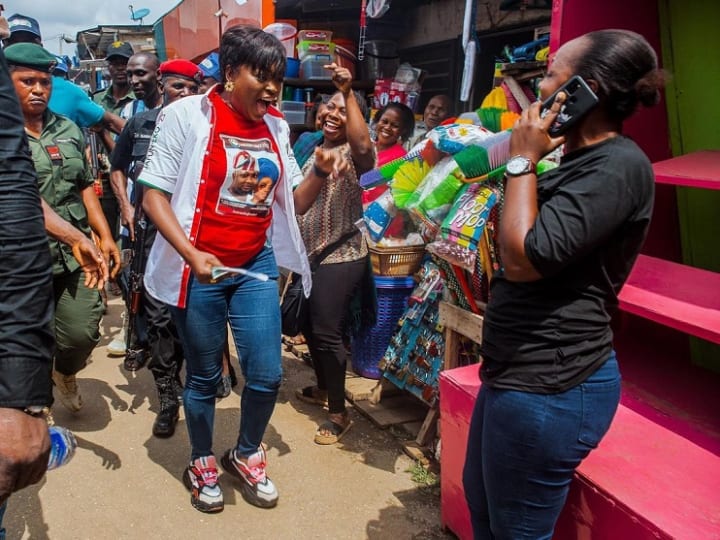 What do you think about what Funke Akindele said? Let me know your thoughts by leaving a comment either below or on my Jide Okonjo Facebook post.
That's All.
I hope you've had fun. Don't forget to follow my page (Jide Okonjo) if you don't already for more stories like this, the fun never ends
To catch up on other content you might have missed, click here.
Until next time, have a wonderful rest of your day.