Second Chance at Love
Why I'm Confident About My Second Marriage
An Open Letter to Anyone That Has an Opinion About Someone Else's Romantic Relationships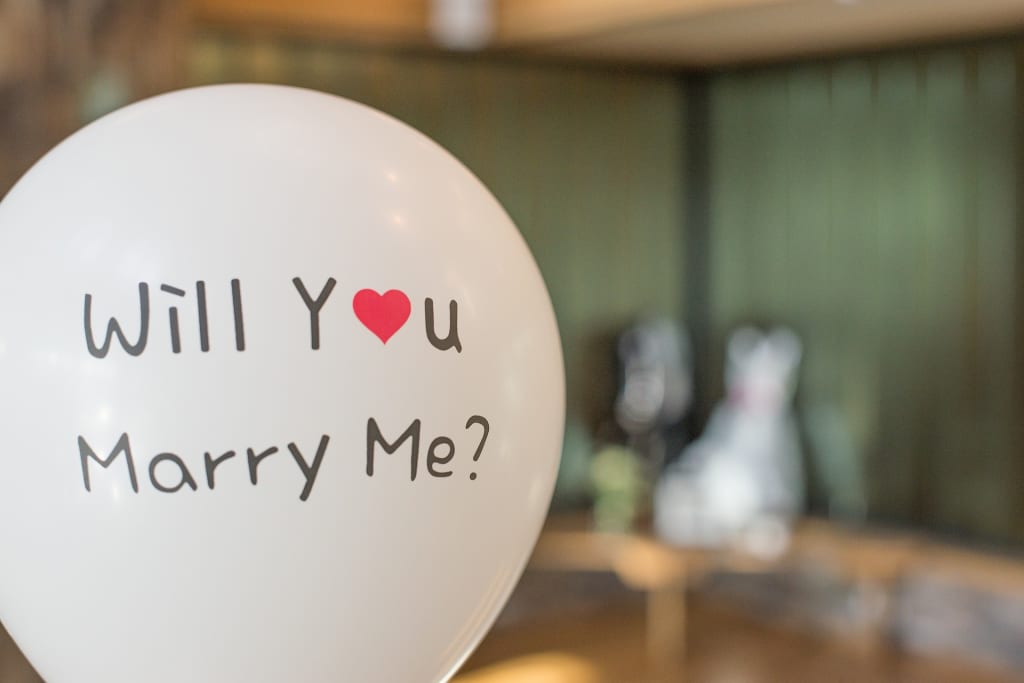 Everyone has a different opinion on marriage, and everyone has their own opinion on marrying again after you've been divorced. In fact, there are some people that are flat out against people moving on when a marriage fails. Me, I believe that every person has the right to have the relationship that makes them happy, whether they stay "dating" or get married. I also don't care if people want to stay single. That's their prerogative. It's none of my business.
Some people might think that I'm rushing into my second marriage, but I don't care what they think. What is right for me might not be right for someone else, but I know who I am and I am confident in my relationship. I think for you to understand why I know this time is right you need to know about my first marriage.
My First Marriage
When I got married in 2012 it was to the first person that ever proposed to me, albeit the proposal itself was a joke. I married a guy I had known since I was 16 and had dated on and off from the age of 17. It was a relationship doomed from the start. I was 37 when we got married, after a two-year engagement, after five and half years of being together steadily. His proposal was something along the lines of, "Well, I guess we can get married now." I think it was actually worded worse than that, with a sarcastic tone. My engagement ring was a $7 ring he bought a year earlier just to test out a website he thought about buying stuff cheap from to resell elsewhere. Another red flag?
By the time we were to say our vows, I was ready to walk away but I felt trapped. I was marrying a guy that brainwashed me, gaslighted me, and only ever cared about himself. But I had spent years building this guy up in my mind, I thought I couldn't back out. And then things got worse after we got married. One thing I vividly remember in our conversations before the wedding was the agreement we made that if we ever became like my parents we would just walk away. They couldn't stand to be in the same room as each other. By the time I left my ex I felt this way too, and he sure acted as though he did too.
We didn't promise "till death do we part." Our nuptials were not traditional and we did not get married in a church. I broke no vows when I left. Instead, I kept that promise we made and made a new promise to myself. That promise was that I would never again settle for someone that didn't treat me as their equal and love me the same as I love them. My ex-husband got married to me so he didn't have to be alone and then treated me like garbage because I wasn't the woman he really had wanted to marry.
So, in the first week of March 2014, I left. In late August of that same year, I was officially divorced. I had my rebound relationship and went on numerous dates that few months in between becoming separated and then finding myself in the relationship I deserved.
My Second Marriage
I started officially dating Dale around the time my divorce was finalized. I didn't feel as though I was rushing into things since I hadn't been happily married for any of the duration of my marriage. I'm in my early 40s now and I was sure to talk about all of the things important to me in a relationship, including the fact that I was a bit jaded when it came to the subject of marriage. He was honest and told me he wanted to find a relationship that would lead to marriage. Honesty was and is the thing that makes our relationship work. I told him I didn't want children, that I wasn't in a hurry to do the marriage thing, and that I needed to be treated well. I also told him I came with a ton of baggage and was still learning who I was again after being gaslighted and brainwashed. He took that challenge on and I am so glad he did.
We didn't rush into our relationship. This wasn't someone I met at the bar or picked up on Tinder. Dale and I had known each other since 2004 when he was one of my freelance writers at the music magazine I worked at. We stayed in touch through social media and I wrote him at least a couple letters of recommendation over the years. We also dated for eight months before we moved in together.
On my birthday this year, just short of one year and three months as a couple, Dale got down on one knee and proposed to me. He said sweet words, he put a ring on my finger that he specifically bought to be used as an engagement ring, and I said "Yes." He asked. I didn't ask. I didn't push him to ask. I think that's where some people get things wrong. They think the woman is the one always pushing for a wedding or that the person that is divorced feels some need to get married again. I love Dale just as much when he's my boyfriend as I will love him as my husband. That piece of paper will change nothing. But this is what he wants and I love him unconditionally and with all my heart, so I want to do this thing with him that shows him how committed I am to him and his love for me.
I feel like we're getting married fast, that's true. When I asked him when he wanted to have the wedding, did it need to be next year or could we wait until 2019, he wanted summer of 2018. I picked a date as late in the summer as I could. I picked one that would have some kind of metaphysical significance, ensuring it was fitting for me. We picked out save-the-date cards and invitations together. This is a mutual adventure we're taking.
What I love so much about this guy and the fact that I get to marry him is that we are kindred spirits. Two creative souls that love our "me" time, but also love spending time together. We don't suffocate each other. We respect each other. We accept each other's flaws. And through trials, errors, and even life-threatening accidents, we've stuck together and not once had a fight. This is love. Why wouldn't I marry him?