Dating: Do's & Don'ts
Why Am I Not Having Fun This Pride?
Pretend You're My Best Friend, and I Am Telling You All of This in The Parking Lot of Wholefoods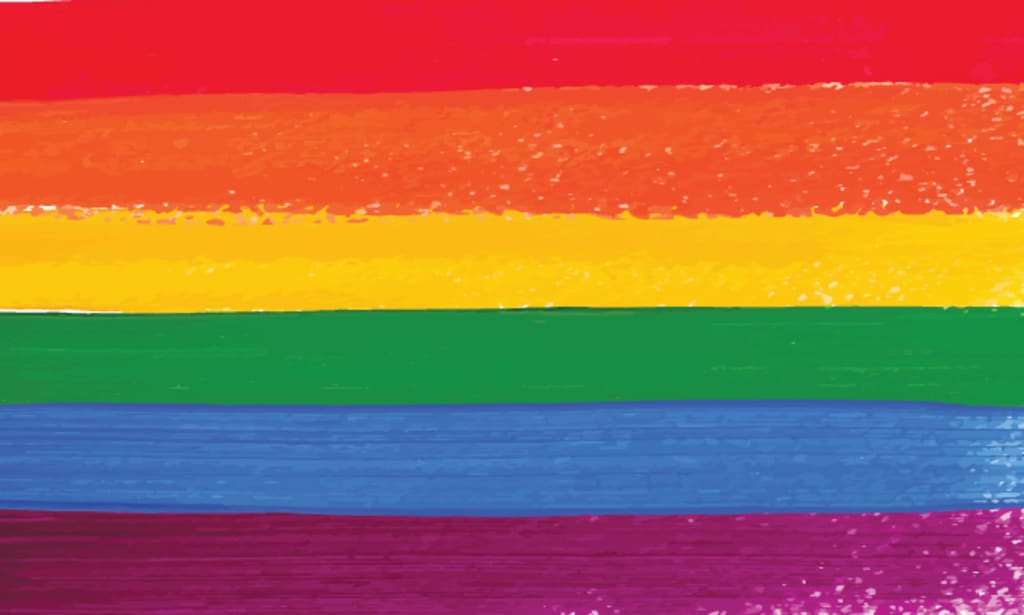 New Orleans, Louisiana home of jambalaya, corrupt government, and my home for the past four-ish years. This weekend rainbow flags are flying, and straight girls are screaming "Love Wins!" That is right friends, it is pride—something that has morphed into catalog spreads for J-Crew and H&M.
As a gaywhiteman I should be out there marching in my ASOS feux leather shorts, and mesh tank tops trying to steal a stowaway daddy, or a twink from the burbs—that is not my plan this year—that was never my plan this year!
Let me rewind and tell you how my week has been.
Have you ever heard of Betty Who? If you are "uh Gay" you know who she is based off her great hits like "Ignore Me" or Mama Say." She is a very talented individual who has been able to become a queer icon spreading across the LGBTQIA fandoms—and I, at the beginning of March, decided that I would go and enjoy her concert here in New Orleans, and have a nice night out—on my own—and start the pride celebration for myself! and that is how things were going to be—until the end of March happened. On March 29th I rushed in to a failing relationship with a boy who smelled like ham and cheese sandwiches, and who would say things like "The Restaurant Was slammed today." That is right, I started dating a hipster-otter-twub-hybrid, that made trendy stoner sandwiches at an overrated tourist restaurant, and I thought that would suffice for summer lovin' romance. He had other plans.
My description of him probably makes you wonder "why were you even interested?" and I need to tell you that you are fucking right! I saw red flags right away 1. he liked dogs (I don't), 2. he liked plants (I don't like dirt), 3. He liked telling me that I didn't have a real job (which I do), and 4. He liked asking me questions about my weight (which was just weird).
However, there we were at a concert where I had anticipated—to have a great time—but it was ruined.
Hipster Chefbroke up with me during the middle of the concert! He didn't do it at the beginning, he didn't do it at the end—he did it right in the middle.
Don't get me wrong I enjoyed the pizzazz of the whole situation—I really like the fact that he was smart enough to take something that I was excited to have fun at—and make it about himself, and ruin the whole experience.
You see however, he did not leave after he broke up with me—he stayed for two more songs.The hell. He also decided to try to get me to flirt with other guys in the crowd. I didn't do that.
Don't get me wrong I am not a great boyfriend. I have a weird sense of humor, and the confidence of a frat boy who just finished pledging.
But when he finally decided to leave, he lied, and said he was just running to the bathroom, and then called me to let me know he was leaving—keep in mind I was still standing in a very busy concert trying to get my feelings.
After he left I decided to buy a flight to Denver, Colorado, get really drunk, and try write a blog about why I was thriving. That blog was never posted.
So this week wasn't a bust—it was just not something that I can bring myself to celebrate. I think it is because, in this city I was never able to build the community that I needed to celebrate a commercial Holliday. That is my fault.
Besides the break up_this week has been great! I got a raise at work, started taking activated charcoal, and went swimming with two very, very attractive bears from Lexington, Kentucky.
Best,
*********
Next time I post I promise it will be about why me and my best friend/roommate who is a drag queen have a very toxic relationship, or about how I finished the whole series of weeds in 48 hours.