What's Your Smile Hiding?
My Wake-Up Call.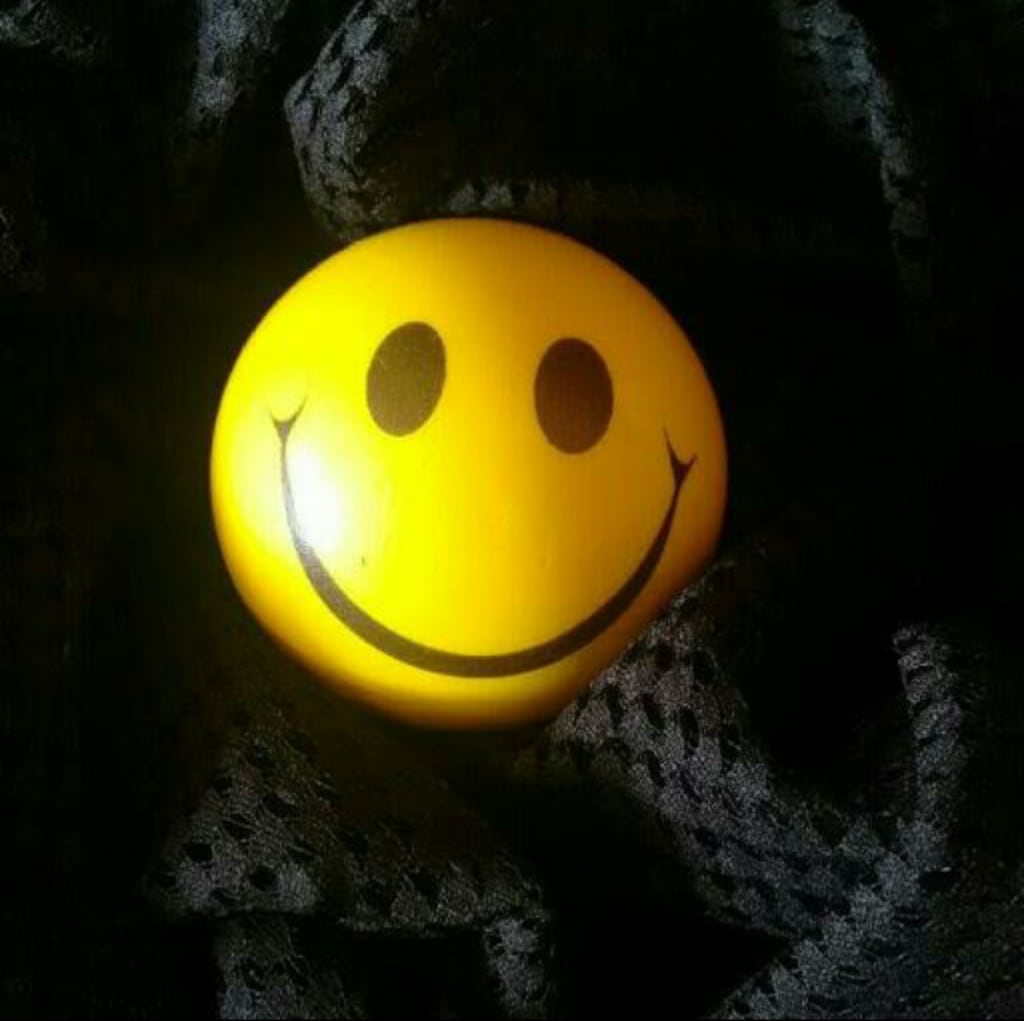 Happy Smile by Vishnupriya27 WikkiCommons
Twelve years ago, my kids and I attended a birthday party for one of my son's classmates. It was held on the family's farm, in the shearing shed. Kids were running around screaming and having fun. It was a simple spring day: nothing exceptional, nothing to keep this event fresh in my mind.
As the party was winding down, parents arrived to pick up their children. I spoke in passing to one particular parent. He was the father of my son's best friend, a lovely little girl new to town. Her Dad and I exchanged pleasantries, and my kids and I left waving our goodbyes.
This young father, who obviously adored his daughter, became a victim of suicide the following morning.
Because the grapevine of a small country town grows at lightning speed, everyone knew by lunchtime. The word 'suicide' entered the local playground the following morning.
His sweet little girl, her sisters and her mother left town soon after, seeking to escape the vicious gossip and find family support.
I had to explain to my six-year-old son what suicide was and why his friend was leaving.
I didn't know this man. He was nice enough to smile and laugh at my dumb jokes, and then he was gone!
His family were devastated, and twelve years later, to this day, they have remained so.
Let me assure you; they are not better off without him.
For months after, my conversation with this young father played over and over in my mind. The mask he wore shocked me. He smiled, he laughed, and I would have only said he was a little shy. I now realise he wore his mask well.
Fast forward those 12 years.
Last week we went to the funeral of a family friend. He had a lovely wife and two grown independent, and succeeding children. He was one of those fortunate individuals who were capable of living and earning an income from his passion, fishing.
Not long ago, one of his friends died from accidental drowning. A month later, our family friend also became a victim of suicide.
His family, friends, and the general fishing community were devastated and shocked.
Our friend always had a smile on his face.
He was always laughing or joking or taking the Micky out of someone.
From family and friends, his moving eulogy contained a plethora of heartfelt, touching recounts. So unmistakably evident was his love for his wife and children; and their love for him in return.
Friends spoke of the sea and how it was so undoubtedly the element that gave his life such meaning and adventure. We laughed at all the funny stories woven together to create his life's rich tapestry.
His life seemed to be composed of so many good times.
The gut-wrenching part of the ceremony was how deeply his wife, children, and friends mourned his loss. It was heartbreaking to witness and profoundly impacting to be a part of.
His family are not better off without him. His death will not create a better world for anyone who knew him.
Our friend's passing has led to the re-emergence of one 12-year-old thought. It's a thought that won't stop rattling around my mind.
It is simply this: You never know what a person's smile hides.
I don't pretend to have any advice for anyone; I'm not an expert in psychology or mental health. I can say that losing people who are loved, valued and worthy, seemingly happy people, has forced me to hold a mirror up to myself.
It's been an overdue wake-up call.
I have been thinking about stress and the ebb and flow of life's baggage. How sometimes, it's effortless to be resilient and deal with traumas and dramas that happen around and to us.
But then, sometimes, we can't.
It's as if life's baggage quietly got too big, or the stress from life or work has finally been carried for too long.
Did that happen to them?
Did their resilience become overloaded?
Did they have too much stress for too long, making their lives baggage too heavy to carry?
Why did they not see just how valued and loved they were?
How better off we all were with them in our lives.
There are, mournfully, no answers to my questions.
In harsh truth, the death of our family friend and that of a loving young father 12 years ago has made me realise just how shockingly easy we can all fall out of balance.
Both deaths have made me realise how quickly a teetering equilibrium can lead to irreversible tragedy.
Our friend's loss has applied the brakes to my life, forcing me to look at my reflection. A mental list of questions to evaluate my own life, as it were, is now flowing through my thoughts.
Are the things which make me lose sleep at night that important?
Am I happy?
Am I coping with the stresses in my life?
Are these stresses worthy of my unhappiness?
Who are the people that mean the most to me, and am I showing them love?
Am I talking to them, engaging with them, listening to them, valuing them?
Am I being kind to myself?
And finally.
What's my smile hiding?
And.
What's your smile hiding?
humanity
About the author
I believe, the hero should be the one riding into town under the dunny cart.
Hiding from the cops.
Not the one in shiny armour on a white horse.
If you love Terry Pratchet and have a dark sense of humour, hopefully, you'll enjoy my work!
Reader insights
Nice work
Very well written. Keep up the good work!
Top insight
Heartfelt and relatable

The story invoked strong personal emotions
Add your insights