What Life Has Taught Me After Burying 3 Brothers, 3 Sisters, My Father, and My Daughter- Ada Ameh
Ada talks grief and mental health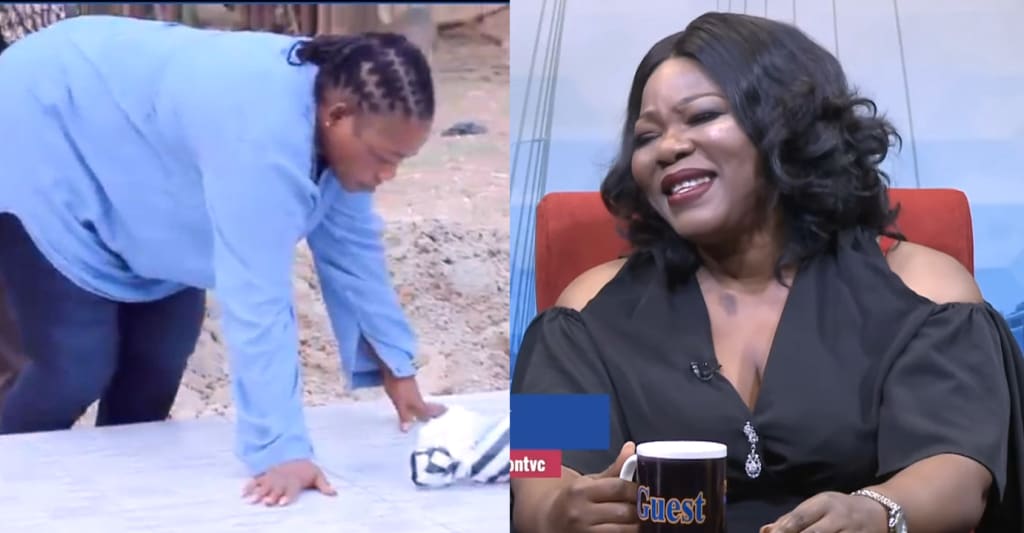 Nigerian actress Ada Ameh is one of Nigeria's leading funny ladies and actresses having starred in such hits as Domitila and the hit television show, The Johnsons.
Unfortunately, tragedy hit the actress in 2020 when she lost her daughter and went through months of public grieving. Ada is the first to confess that has indeed not been easy and when she stopped by TVC to speak to the women of Your View, Ada Ameh opened up more about the tragedies she's experienced in the last few years as well as advice she gives to anybody going through it right now. Here's what Ada said.
**Before reading on, please make sure to like and follow my Facebook page (Jide Okonjo) so you don't miss out on any new and interesting lists, articles, and stories that I post every single day. I have a really fun page. If you like my page, you will have fun too. So what's stopping you? Like my page and let's have fun together!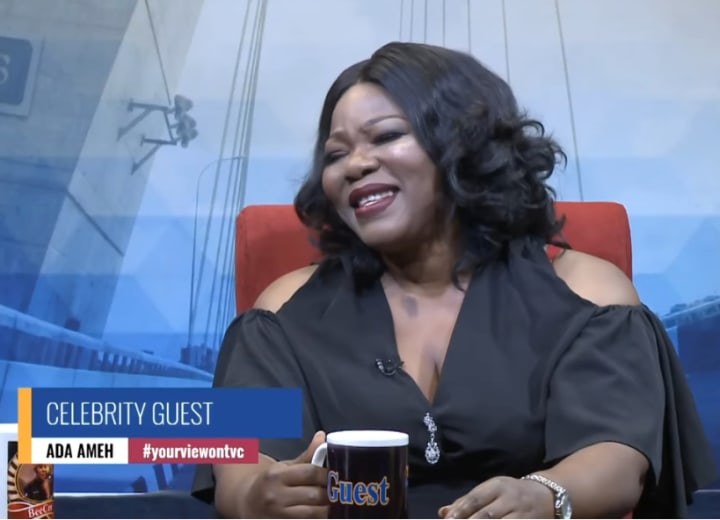 "You said recently that you had some mental issues? Is that correct? What's that all about?"
Uhmmm, I had max depression. I've been depressed for some years and it became very worse when I lost my daughter in 2020. Sometimes I wake up and you know, we (me and my daughter) practically grew up together, I was 14 when I had her. So she was more like my younger sister. She was my friend, she was my best friend. I just saw my world crumble before me. I'd lost 3 of my sisters before that time and each of them had 3 children. I'd lost like 3 of my brothers, and my father. So after burying all these people then my daughter. Hmm. After my younger sister died in 2018, I thought I was going to be the next. But when my daughter died, my world crumbled before me. Sometimes I see myself, I could cry for days. I've been in and out of hospitals.
"Do you think the experience you've had can give you strength to help other people? Cuz this is an opportunity to help others who are going through it right now"
Definitely. I get DMs almost everyday. Some people say they want to commit suicide and I ask them why. After burying seven family members and my daughter joined, became the eighth of them, do you know what that means? I died a thousand times. So if I see anybody that going through it, one of the advice I would give to them first: talk to a doctor. Get professional help. I used to go to Calabar before now because you know Nigeria we're very funny. When you say mental issue, they just assume that you're running mad. It could be schizophrenia, it could be depression, and it could be anything. So I used to leave Lagos to Calabar to get medical attention until recently we got a doctor in Lagos. It was very messy, it was very bad. God just helped me.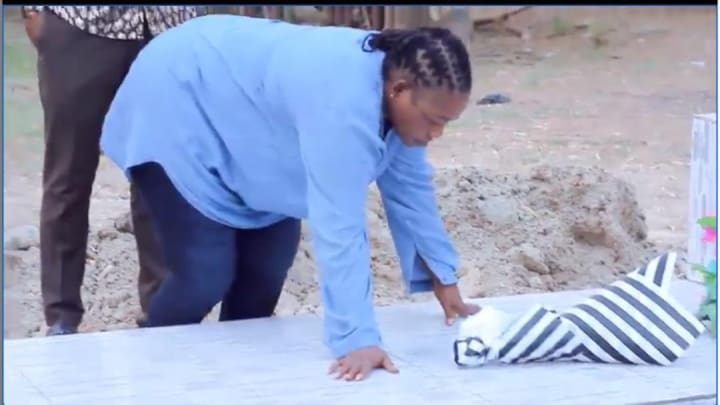 Hmm. I cannot even begin to imagine this level of loss. It is unbelievable honestly how Ada is still standing. Her story and advice to other people is so inspiring because you know it comes from a place of experience and it is also such sound advice.
What do you think about what Ada Ameh said and the advice she gave? Let me know what you think by leaving a comment either below or on my Jide Okonjo Facebook post.
That's All.
I hope you've had fun. Don't forget to like my page (Jide Okonjo) if you don't already for more stories like this, the fun never ends
To catch up on other content you might have missed, click here.
Until next time, have a wonderful rest of your day.