What I've Learned from Volunteering at My Local Food Bank
Food bank, helping others, poverty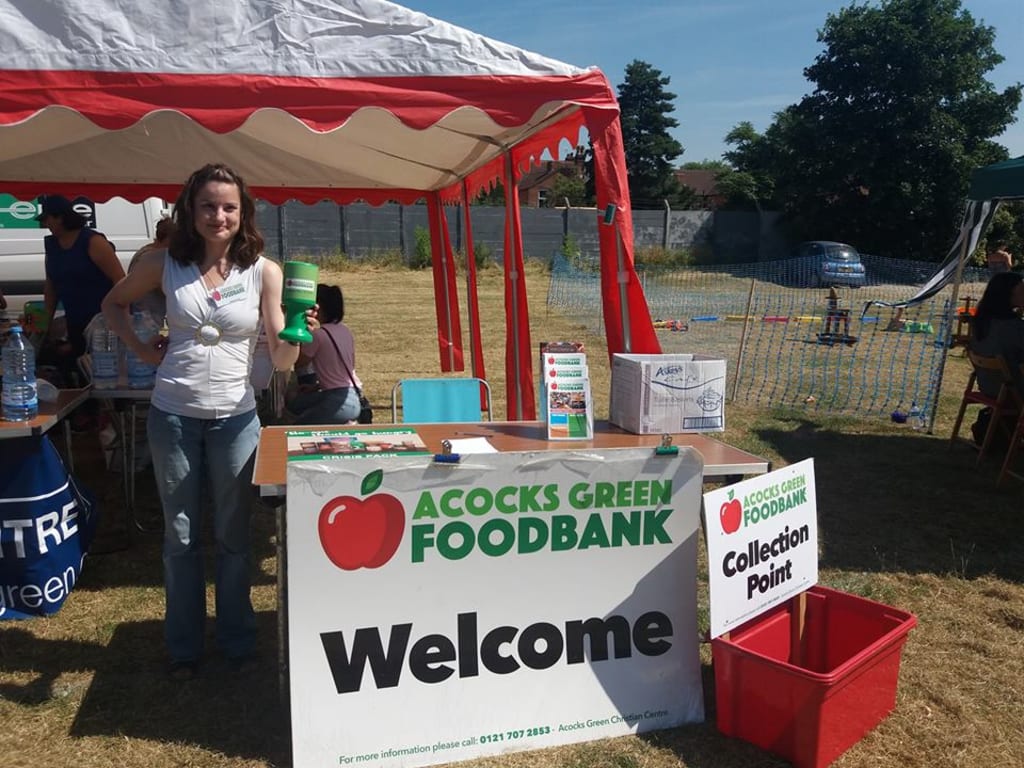 Since April 2017, I have actively volunteered and supported my local food bank. I have served clients, seen people in crisis, and met people from all walks of life, who, due to unfortunate circumstances, have had to get help. It is both challenging and rewarding, and seeing the difference made in people's lives makes it so worthwhile. These are the main things that I have learned from helping out here.
1) There is an overwhelming sense of shame in coming to a food bank.
The UK is the fifth richest nation, and yet millions of people are having to use food banks. The UN is currently investigating the poverty levels in the UK due to the high numbers of children starving in schools, as parents are not being able to afford their lunches. In my two years of being there, I have witnessed young families needing help and women who have escaped domestic and honour-based violence looking to start their lives again. I've met many who are homeless, former addicts, people who are lonely and suffer from mental health issues, and who need someone to talk to. I've met and helped people who have come out of prison and are looking to get back on their feet. I've witness people have anxiety attacks due to being at the food bank. People have left it till they're desperate before getting help, and others have found themselves in circumstances that are beyond their control, and need a hand up and hand out in order to get out of them. People from all walks of life come for help at the food bank; and the overwhelming sense of shame is something that we break down by inviting everyone in to have a cup of tea and some toast, and we process each client in confidence, before referring them to other services to accommodate their needs.
2)The gratitude that people show after getting help is immeasurable.
People have broken down in tears when receiving a food parcel; others have looked in disbelief at the bags of food given out to support them. The range of people who come for help reaches so many people. Every single person who has come for help, has demonstrated so much gratitude that there is a team and referral service, offering food, drink, and support. The food bank is a beacon of hope for so many people, reminding them that there are people who care, and people who will provide a listening ear and basic necessities to help them when in crisis. The food bank I volunteer at has an open-door policy, where anyone can come and get help. People come and make friends, support each other, and see each other overcome crisis. As some people share similar experiences, they can relate, help each other, and have a laugh around the table, where all their concerns and anxieties go away for a couple of hours, and they feel safe with us.
3) People are incredibly generous and want to do more to help.
In my local village, I have met so many people who want to donate (food or money) to helping those at the food bank. Schools have done fundraising and donated huge amounts of food to last months! Different organisations have donated funds and promoted the food bank, and in-store fundraisers have been hosted to support it. Local stores have given us trolleys so people can buy food on the shopping list which is collected every few weeks, ensuring our food stocks are always healthy. In addition, I have processed clients who came once for help, and later came back donating twice the amount of food that they were given. People recognize that anyone can find themselves in a crisis, and will need help. Once they're back on their feet, they come back and express their gratitude.