What Everyone Thinks About You When You're The 'Other Woman'
And why they have no idea about how wrong they are.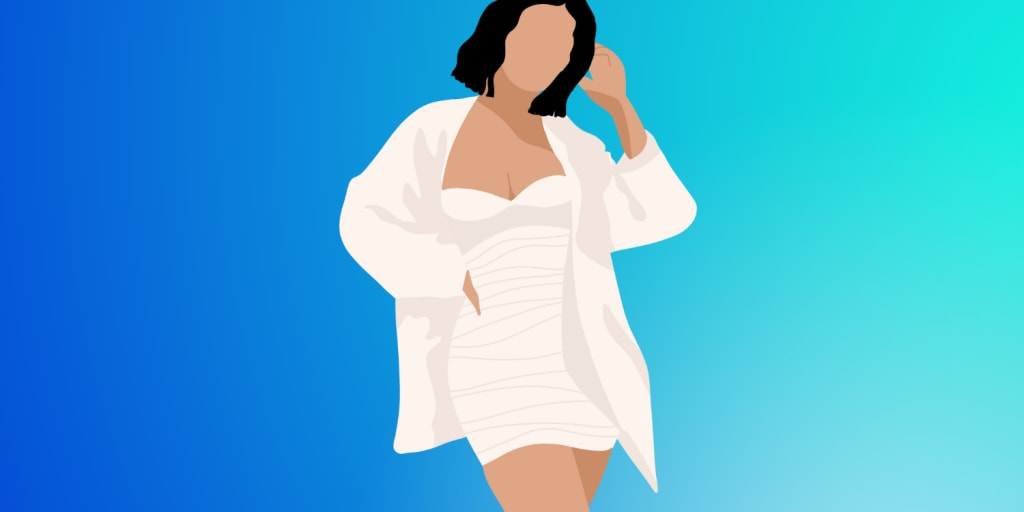 The other woman - who is she? | Image created on Canva
That b**tch, right?
The other woman stole your man. She came in, distracted him, and made him act like some crazed fool who doesn't know his left from the right.
That other woman is a home wrecker and she was set upon this world to ruin your life.
Sounds familiar?
When a mutual friend finally confirmed my first boyfriend had another woman, I recited that exact same speech. That girl, in my mind, grew devil horns in an instant. What grudge did she have against me? What did I do to her to deserve this?
If older, wiser and more resolved me could go back in time, I would sit my scorned myself down and have a stern conversation about reality. And misplaced blame.
Once you've found out your man has cheated, it's easy to blame the other woman.
But here's the reality. You know nothing about the other woman. And what you do know isn't quite what it seems.
Too young to be the other woman
Being the other woman, for me, happened when I was seventeen. Yeah, I was too young for this chaos.
I thought I had met a man, my own age, who was free, single and into me. I thought by the way he spoke about us, our future, who we were together, that our week-long fling would survive. I thought he cared about me.
From all accounts, from all reports and knowledge I had at the time, he was single. He certainly acted that way. And I had zero information to the contrary.
But like all cheaters, someone knows the truth. A mutual friend ended up telling me, but not until well after I had well-established feelings for him. That sucked more than anything else. The timing. Perhaps after one night, I would have dismissed it. After a week together? 
I was screwed.
What happened between me and this guy became notoriety within our social circle. Everyone was talking about our affair, making wild and outrageous assumptions about my status as the other woman.
No one had their information about me and him correct. Even my closest friends lacked the clarity and accuracy about the situation.
When you're the other woman, it's assumptive overload.
Everyone thinks you're a home-wrecker
It's so easy to blame the other woman than blame the man.
As the third party entering the relationship, you're the unknown. You're the 'uninvited' person, creating a triangle relationship with two people you shouldn't have a romantic relationship with.
And being 'uninvited' means you're the tornado, tearing through an innocent relationship, doing irreparable damage to innocent people. But that is so far from the truth.
Here's the reality; you were invited into the relationship by the man. He knows by inviting you what it will do to his relationship and the consequences of his affair.
He is the one inviting a tornado into his home. He has opened the door and allowed it to whip through and destroy everything in its sight.
The tornado can't help being a tornado. 
I couldn't help being a woman who liked a man and wanted to be with him. But the man can stop a tornado from coming near his relationship. He chooses not to.
Everyone thinks you're here on purpose
The home wrecker label is almost part and parcel of any entanglement with a taken man. It's easy to blame the other woman. God forbid we exercise some logic and clarity and realise who's really at fault here. 
We're lazy and if we don't know the other woman, we can blame them.
But it's lazy and selfish to believe all women enter affairs willingly. 
It's a reckless assumption to believe you've found a man who is with someone else, that you've targeted this man with the sole purpose of breaking up their relationship for your own pleasure.
Or, alternatively worse, you're an accomplice in destroying this man's relationship. 
As the other woman, it's not always calculated. You aren't always a bad person, nor did you enter the relationship with bad intentions.
Everyone assumes you know you're entering a triangle relationship
Yet, if you're like me, you didn't even know you were entering a triangle relationship until you were deep into it. And after the damage has spread everywhere.
I was none the wiser about his relationship. I genuinely thought he was single. I don't know why that's so hard to believe.
Until someone corrects you, when they kiss you, tell you how much they like you, and organise to be with you, it's safe to assume they're available.
And don't bother telling me it was my responsibility to ask him if he was single. If you're in a relationship, it's your role to let other interested parties know. 
As humans, we can't read minds.
It might sound like a shock, but I was the victim in this situation too. I had my heartbroken at the end. I was dumped because he was having the affair. 
Do you know how much that sucked?
You don't deserve sympathy
This entire situation left me heartbroken and destroyed. 
I thought I had a connection with someone, which turned out to be a lie. I thought I had a shot at a future with someone I liked, but that ended up in ruins. 
And I didn't know there was a collection of people who knew he wasn't single and failed to tell me until our fling was well and truly over.
Do you know how embarrassing that was? 
I didn't know what was harder to wrestle with; the idea I was heartbroken vs. how he lied to me to vs. how humiliated I felt.
Yet, because I was the other woman, I didn't deserve any sympathy. I wasn't worthy of anyone's support because the other girl, his girlfriend, deserved it more. I didn't know it was her versus me, though I certainly know who won.
Your story is fake
I don't know how many people I told my story to who didn't believe me.
As the other woman, as the person who is indecent enough to have an affair with a spoken-for man, you must be a liar, right?!
You must have known he wasn't available. 
You must have known what you were doing. 
You must have known how much damage your presence in his life would cause to his partner.
There is a lot of "must" going on in those thoughts. A lot of assumptions about what you're meant to have known and done because of who you were in the relationship.
It's damaging and reckless to make these assumptions about the other woman. You don't know the impact of disbelieving her sides of the story, and what it's been like to be her.
Call me biased all you want, but the other woman is a normal, breathing, feeling human being. She could be you right now, and you don't even know it.
And there is no reason to think she's lying because he is. The two people aren't the same.
Everyone would ignore the fact I wouldn't have kissed him had I known
Now I'm defending myself, but I hope this adds a little perspective to the doubters of the other woman. Have you ever thought they don't want to be in this situation?
I wouldn't have kissed this man or spent a week of my life with him had I known. I didn't want to be with a guy with a girlfriend.
At that age, I was looking for a boyfriend. This guy wasn't it, on paper. A man with a girlfriend isn't boyfriend material. I wouldn't have wasted a minute of my life chasing a man in this position. What a waste of time and effort.
Because you're the other woman, and because you can't turn back time, this isn't an assumption you can easily shake. 
For people who doubt you, it sounds like you're speaking with the clarity of hindsight. In short, you're only saying this now because you're caught.
Again, more unjustified doubt on your shoulders you have to carry because of the situation you found yourself in.
The other woman is a person
We're incredibly masterful at playing the blame game. 
We do it so well with each other, almost happy for other people to be responsible for our misery. Infidelity is another facet of life where it's easy to blame the stranger. 
It helps us sleep at night. 
But the stranger is still a person with feelings, thoughts, and intentions. You can't pretend them to be something they're not. You can't assume they're without feeling or hurt. 
And you can't keep assuming, for your own sake, the other woman deserves damnation. 
We're only kidding ourselves by levelling the entire blame on them. 
---
P.S. Sometimes the other woman is to blame. Don't get me started on the other woman who doesn't respect boundaries or understand what commitment means. 
That's for another day. And we will need more wine, too.
love
About the author
Writes about romanceships (romance + relationships) | Loves to talk about behind the scenes of being a solopreneur on The Frolics | Writes 1 Lovelock Drive | Discover everything I do and share here: www.ellenjellymcrae.com
Reader insights
Be the first to share your insights about this piece.
Add your insights