What Do You Think About These Valentine's Day Traditions?
I polled over 10,000 people on Instagram about the main traditions, preferences, etc. about Valentine's Day.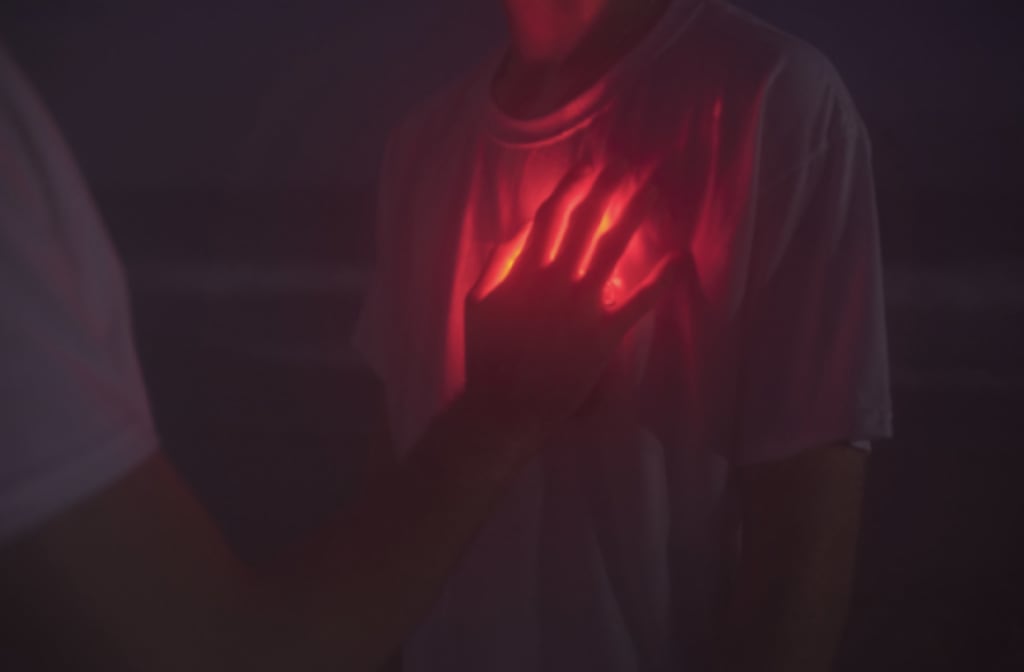 Before I begin, if you would like to participate in these polls, I post these very often on my Instagram stories, @JennMelon. Feel free to be involved! Also tips are always appreciated—they go towards getting a laptop for college!
I have over 10,000 followers that I surveyed and I polled many people on my Instagram about all sorts of things involved in Valentine's Day. I for one extremely adore Valentine's Day. But I wanted to get my followers opinions as well. Not everyone has the same traditions, opinion, and outlooks on certain holidays. I also do these polls on other events happening in the world. But for now it's time to get into the Valentine's Day questions!
Question 1: Are you in a relationship?

57% of people who answered are not in a relationship
The other 43% are in fact in a relationship!
Even if you are not in a relationship, you could still always celebrate Valentine's Day with friends of family. It's about expressing love and you can love anybody! Don't be afraid to do the normal traditions with anyone you love, it doesn't even have to be a significant other. You can even celebrate by yourself. Everyone deserves to spoil themselves once in a while right?
Question 2: Is Valentine's Day cheesy or romantic?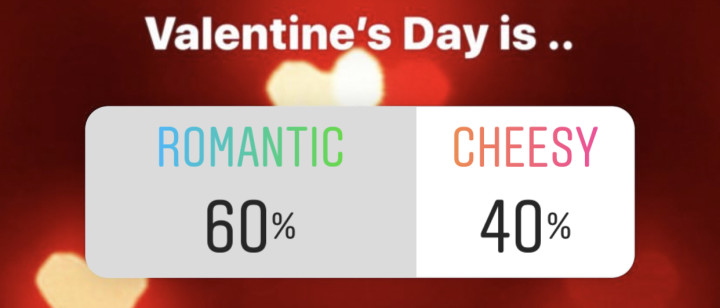 60% of people who answered agree that Valentine's Day is in fact romantic!
40% disagree and think it's rather cheesy!
Just because one thinks Valentine's Day is cheesy doesn't mean they like it any less! You don't necessarily need to do all the old traditions such as get roses, eat chocolates, drink champagne, etc., but you can still treat yourself or loved ones to a rather calming, affectionate day!
Question 3: Would you rather receive chocolates or flowers for Valentine's Day?

52% of voters would rather receive chocolates.
48% of voters would rather receive flowers.
Personally I think both classic gifts are absolutely adorable. Teddy bears are also a great way of showing love with touch. Regardless of gender, you can totally spoil your significant other! Once again, if you are not involved with anyone, don't be afraid to get yourself or your family these things! It's a very adorable way of showing your affection to a loved one.
Final Poll Question: Overall, do you love or hate Valentine's Day?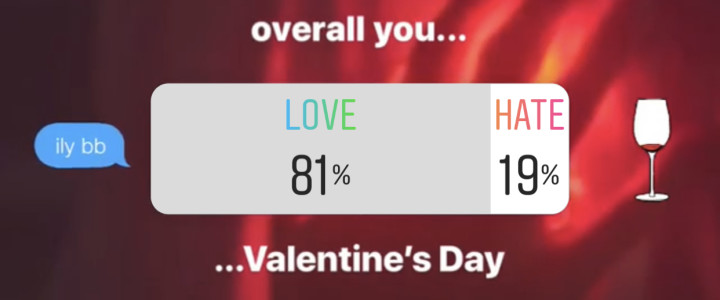 81% of voters love Valentine's Day! Even those who think it's cheesy!
19% of voters hate Valentine's Day!
It's understandable for someone to dislike the holiday. But that still doesn't change the fact you should always be willing to treat yourself once in a while and show affection to your loved ones in any way possible. Gifts aren't the only way of showing others you love them. There are other traditions such as writing a poem, spending the day together, even movie dates! Regardless if you celebrate the holiday or not, you should always remind your significant other, friends, and family that you love them.
That's it for the polls! I do ask questions you can reply to on my story as well! Usually I ask a ton more questions and I do these polls very often. I love hearing the public's opinions on certain subjects such as holidays, events, etc. Remember if you would like to participate in the next survey my Instagram is @JennMelon. I'd love to do more of these articles soon!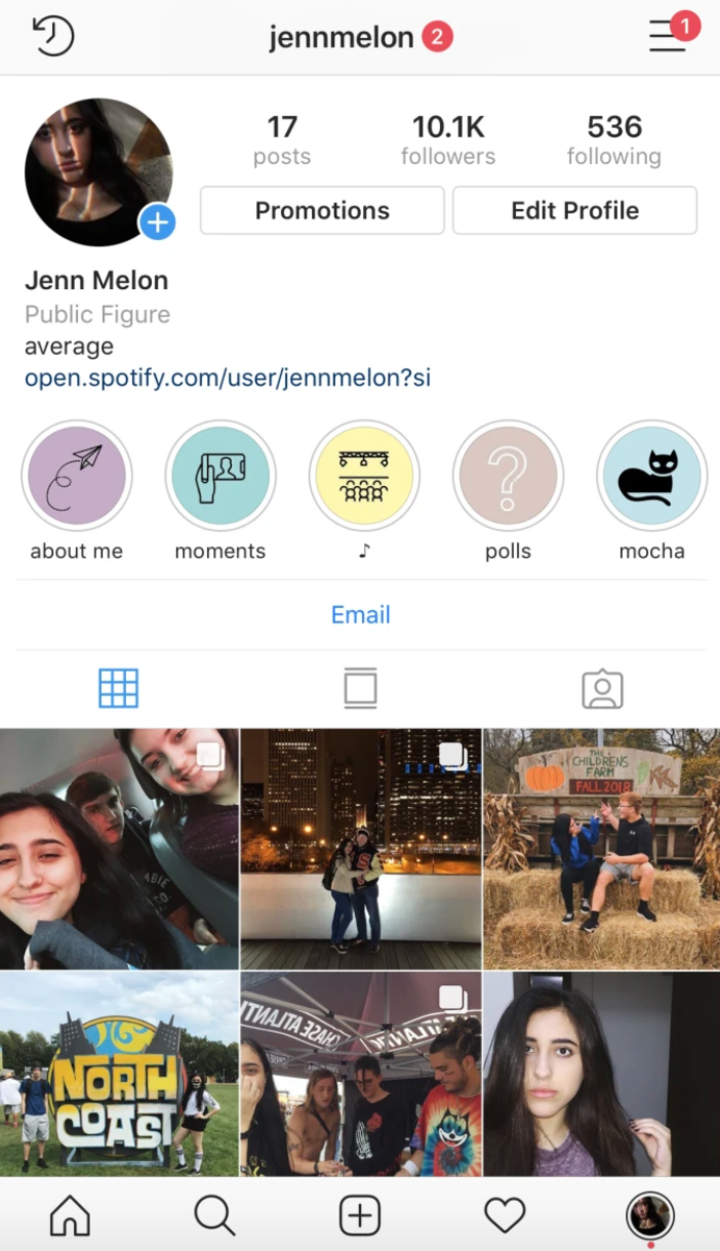 Also, if you need to contact me for any reason, you can always do it on Instagram or my email that's in my Vocal profile bio! I hope you all enjoyed looking at the insights of others' opinions! I've been doing these polls for a while due to my interest in interviewing others. But being able to share them with others is also a bonus for me. Remember to have a very Happy Valentine's Day!
interview