What a 'Perfect Day' Means to Me
Let's strive for more 'perfect days'.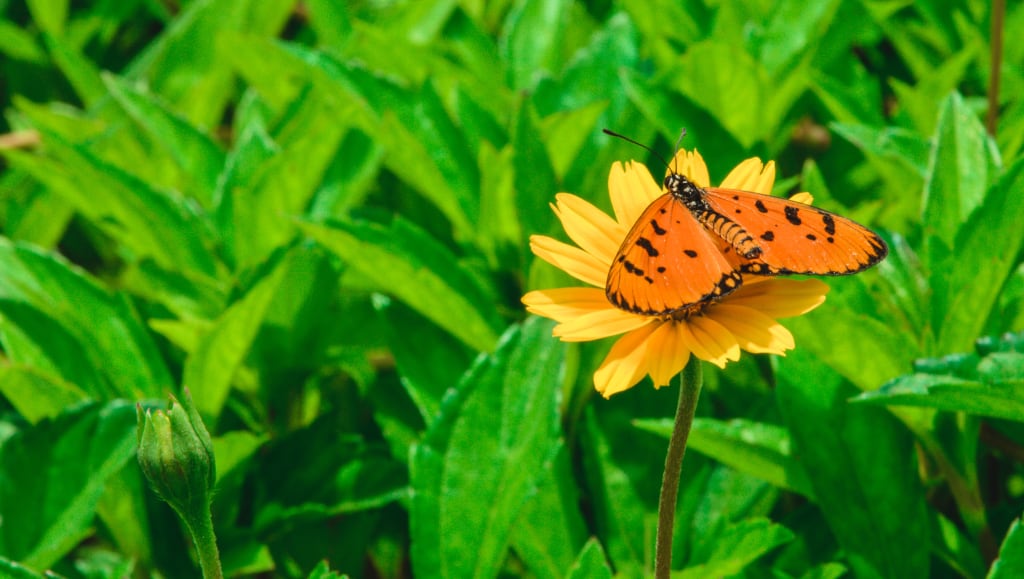 If you could describe a 'perfect day' what would it look like? For me, a 'perfect day' consists of a few things.
The person or people you care about
Smiles and laughter
A feeling of peacefulness
A lesson learned
Yesterday was a perfect day in my eyes.
In this article, I'm going to explain how my most recent 'perfect day' made me realize why the people in my life are meant to be here and how thankful I am to be living in this world.
June 9th
For over a month I knew that June 9th was going to be a busy and emotional day, but I didn't realize how impactful it was going to be.
In July 2017, one of my best friends, Alex passed away and in September 2018, another one of my best friends, Brianna passed away. Trying to cope through two deaths of young, bright and amazing friends in the same friend group was the most difficult thing I have ever had to do.
Our friend group that copes together are always doing our best to keep their memory alive and honouring them the best we can here on earth. We do this by getting tattoos, posting about them, having annual traditions, wearing their jersey numbers, and still living our exciting lives just as they would be living theirs if they were still here. You can read more in depth about it in a past article I wrote, Celebrate Instead of Grieve on Their Birthday.
On the morning of June 9th, friends and family of Brianna all came together as a team to run/walk a 5K in Brianna's memory with the Defeat Depression campaign. This company raises money for mental health initiatives. I was honoured to be a part of this walk for an amazing cause.
Brianna suffered from depression and mental health issues and as a friend it was really difficult to see her go through this. We all walked for Brianna because hopefully with the money raised, we can help others get the help they need.
After the 5K, that same friend group joined Alex's family and the community for a book launch that was written by the incredible author, Allyson Tufts (Alex's aunt). The book is called Korah's Butterfly and shares the story of Alex and her cousin, Korah as kids. The books focus is to help kids (and adults) understand what happens when someone passes away.
At the book launch, Allyson shared her story and inspiration behind the book and then did a reading of Korah's Butterfly. I was crying the entire time; happy AND sad tears ran down my cheek. I was sad because I missed Alex but also happy because I knew that this book will be able to help so many children and adults grasped the difficult topic of death.
The book launch was dedicated to the other young people who lost their lives in our community and was a beautiful tribute to the families and friends involved in coping through their deaths.
After all the craziness, I spent the evening with my family and soaked in the appreciation I have for them.
A perfect day.
The person or people you care about
June 9th wasn't the first perfect day that I have ever had. I've admitted to others that "today was a perfect day" or "thank you for a perfect day." Those days have all been spent with people or a person that I truly and honestly care about.
As humans we thrive to surround ourselves with people that make us feel good. I think that sometimes we don't really know what we have until it's gone (Joni Mitchell is a god).
I think once we lose something so precious, it's a wake up call to go out and love and cherish all the good that we have. I'm not saying this is an easy thing to do sometimes, but even as simple as texting an old friend to catch up with them.
I have said this many times before, "if you know, you know." When I say this really obvious line, I mean that your gut knows if a person is truly bringing you joy.
If that is the case, then do your best to not let them go, make an effort to make/keep a relationship with them.
I am so tremendously blessed to have such amazing friend groups, individuals and family members that support and love me each day.
Smiles and laughter
Sometimes in life, all you need is a laugh. Just like how three deep breaths can calm down a person, a laugh can make you forget why you're even upset in the first place.
June 9th was full of laughter, dancing, smiles and happiness. As much as the day was for honouring our past friends, we always had time for a giggle. Sometimes it's taking a funny video of a friend making a fool of their self, sharing a funny 'remember when this happened...', or just roasting each other.
Either way, laughing is a great way to help with your perfect day.
A feeling of peacefulness
Your description of peacefulness will be different toward someone else's; just like a snowflake. Some people chose to read a book, play a sport, meditate, laugh, or bungee jump off a bridge. However you choose to express your peacefulness is depending on how it makes you feel.
The way I felt my peace was having a plan and sticking to it. For some people, this is not peaceful and instead too controlling and "in the box"; some just like to roam freely. But for me, it was so peaceful to know what was going to happen next. Everything that we had planned happened, the 5K, lunch, book launch, family dinner; my peacefulness.
Sometimes I like seeing where the wind takes me, but for the past few 'perfect days' the plan has been followed through.
Once you can realize what your peace is, you can learn to find it in your daily life.
A lesson learned
I truly think that everyone we meet is for a reason and each person is here to teach us a lesson. Not only is it the people we meet, but the days we experience. We learn lessons everyday, mostly in the mistakes that we make. The difference is that the lessons I learn in a perfect day are lessons that make me want to be a better version of myself.
On June 9th, the lesson was to realize the good I have. I find myself losing sight of all the good that I'm lucky enough to experience in my life, so that day it was a wake up call to start appreciating again.
Never lose sight of what you have and even at your worse, know that better days are on the horizon.
Takeaway
I have had a lot of loss.
I have had a lot of gain.
This doesn't mean that the gain makes up for the loss I've had.
It just means that I acknowledge the loss and I am grateful for the gain.
These four criteria for a 'perfect day' are not that hard to achieve almost everyday. Which means with a bit of reflection, can't we all have more perfect days?
Let's strive for happiness because who knows how many more opportunities for a 'perfect day' there are left.
Bri, you are my sunflower
Ali, you are butterfly
I miss you both everyday.
-K