Want to tether a man
Just show the charm
Love a person, will want to firmly tether him, so that his heart stays in your body, but also to make his person willingly stay by their side.
It is because of this idea, that we will continue to get to know each other, and use some necessary "means" to keep each other.
However, some people, because they are too eager to benefit, with some "means" to tether the other person, simply do not take into account the other person's feelings, and ultimately will only backfire, so that the other person began to resent the determination to leave.
They love him, and just want to let the other side stay by their side, but because their mean too much, the other side misunderstood themselves, bored with themselves, before choosing to leave their own.
A good love, but because they do not know the love of proportion, that love has become control, into a selfish behavior. Will go to this step we do not want to see, more do not want their love will have this result.
Therefore, women should be clear that the person who wants to tether a man, the best way is not to control him, to force him, but to make the man feel your charm.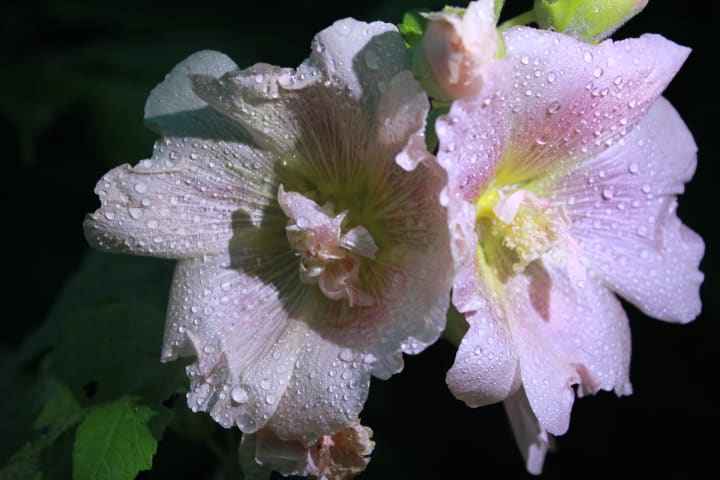 01
The best love for men is "trust", not "doubt".
In life, some women fall in love with a man, and will tell the man "after your eyes heart can only have me, I am your only, you can no longer look at other women, more can not fall in love with other women".
Men love you, so you say everything he will promise you, but the promise is one thing, can do is another thing.
But one thing women should understand is if one day, the man does not love you, but fell in love with someone else, and not the man's own choice, but your wrongdoing led to.
Xiaoping and her boyfriend are in love, I think her boyfriend is too handsome, and always worries about her boyfriend's philandering, suspecting that her boyfriend is in love with another woman.
If a man picks up the phone of another woman to another woman or looks at other women on the street, Xiaoping will question the man's sincerity, and then the two have a big fight about it.
Time and time again, suspicion, time and time again the argument, and finally the boyfriend tired, annoyed, fell in love with a gentle, understanding woman. Ataxia's suspicions eventually pushed away her boyfriend and vaulted.
So, women need to know that when you love a man, go trust him, not doubt him. Even if you would worry about him falling in love with someone else, your doubts will only stay in your own heart, not between your words and his.
02
Women have to be themselves, not just do what men like.
When a man falls in love with a woman, that time the woman is the original look, but also the most real self.
Two people together for a long time, more and more understanding between each other, more and more familiar, the other side of the body will always have some of their unacceptable shortcomings and lifestyle.
This time perhaps the man will say: "you later grow long hair, I like long hair", "I think women are the most lovely when they are pampered, you learn to pamper me, OK", "you usually do not stick to me, is not enough love me ah?" And so on.
It is because of the various requirements of men, women will doubt themselves "is my current appearance not good, ah, he likes what look".
In this way, the woman will try to do what the man likes: learn to be pampered, learn to play cute, learn to cling to people, and even do some things that they did not love before. From then on, the woman is no longer the old self.
Slowly, the woman became a man like a look, but the man began to get bored, too clingy women, women do not have personality, women become too much.
Just ask, such a woman, and how to keep a man?
So, women in love with a man, want to keep the man, keep their initial appearance, do the most real self, and do not change for men. You are you, is the most real you, but also will be unique, the most charming you.
03
Even in love, do not let love become the whole of life.
Some women live their lives as if they are waiting for a love affair. They will bet their future on love, bet their lives on a man, and finally let themselves lose too completely, saying "can no longer afford to love" words.
Some people will say that such women are just unlucky not to meet a good man.
But I think that their loss is inevitable. A woman put her life on another person's body, it is destined to lose the end.
Good love is supposed to be our motivation, not resistance. Even if you are in love and have met a good man, you should have your own life and have a plan for the future, not let a man do everything for you.
Everyone has their own life, and only they can be responsible for their own life, in addition to your own, no one can be responsible for your life, and no obligation to take responsibility for you.
Therefore, a woman, even in some aspects will be at a disadvantage, but their heart, must not be at a disadvantage. After falling in love with a man, women are not weak and do not need a man to help them choose what kind of life to go.
With the person you love, you should move forward together, plan for the future together, and go to work. Not a woman idle on the sidelines, waiting for a man to struggle and bring you the fruits of victory.
Women want to tether the man you love, and not to force him to stay by your side, but to make men feel your charm.
A woman's charm is not how beautiful she looks, or how good her body is, but in the woman's mind.
Only women who know these truths, is the most attractive woman, do not have to force men, the other party will willingly stay by your side.
Reader insights
Be the first to share your insights about this piece.
Add your insights