Very Nearly Normal
A very modern story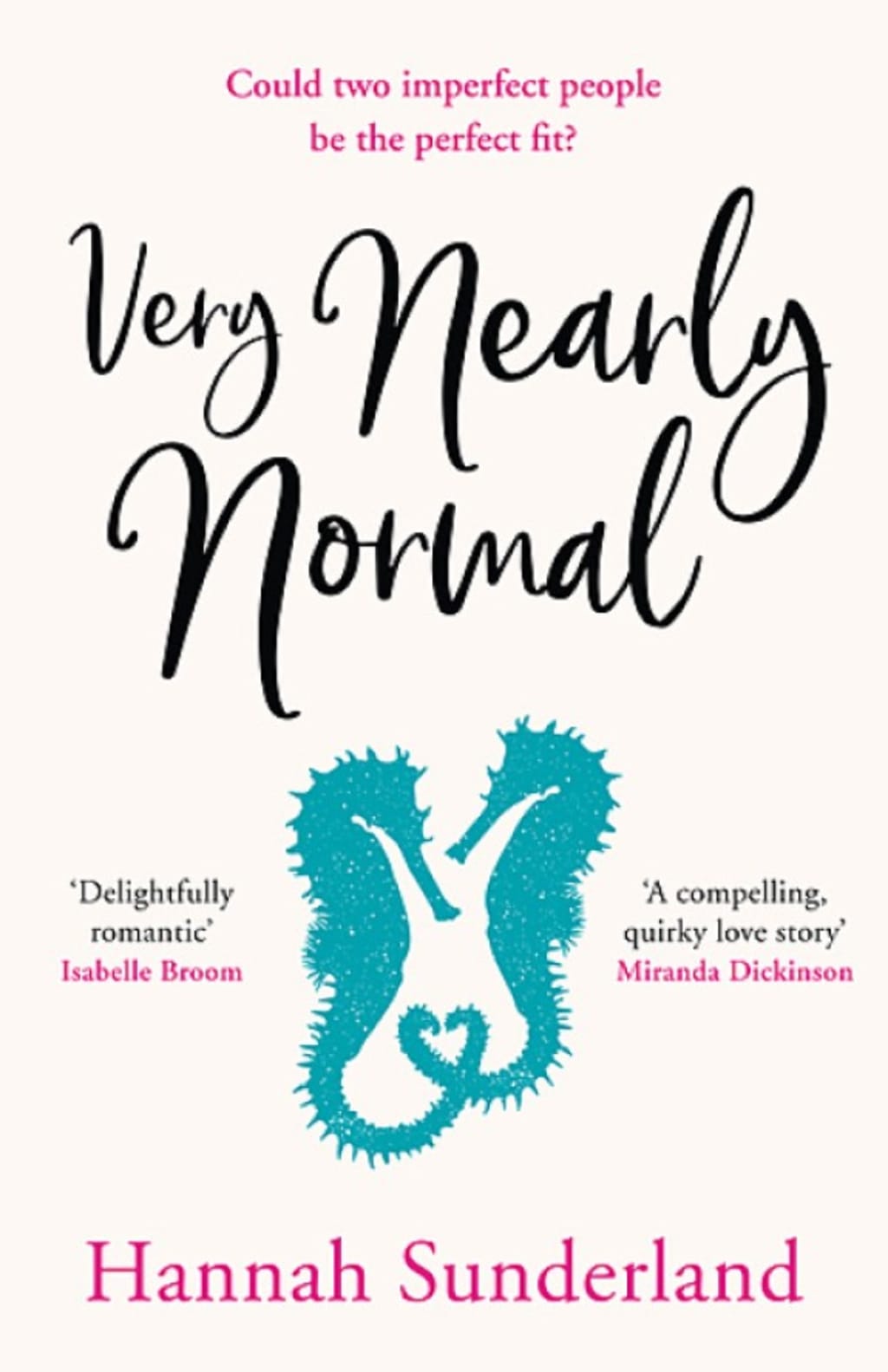 Very Nearly Normal
This story was written by Hannah Sunderland and published by Harper Collins, and it is due to be published soon and released on the fourteenth of April 2020.
______________________
Effie
The main character in the book is a young woman called Effie who is looking for love amongst other things. Effie is not satisfied with her life and the way that things have turned out for her so far. This becomes apparent on the first page of the story when Effie has to walk opposite a large group of senior school pupils . These pupils are leaving school with their whole lives and a world full of opportunities waiting for them. Effie feels very envious of them all and it gets her thinking about herself at that age.
Effie was only ever average in intelligence , and she only did marginally well at school, college and university and she feels that this went against her through all her adult life. Although saying that, she is only in her late twenties and still has time to catch up. She wanted to be a writer, but when she tried to get her work published, she suffered many knockbacks having work returned to her after not being accepted for publication. So in the end she decided to take a job in a bookshop just to bring in some money while she continued with her writing.
She often felt very pessimistic about her future, mainly because she was unable to achieve her ambition , but also because she was not having a great time in her personal life. Effie still lived in her parents house and she did not get on very well with her mother , so her home life was not great. Another problem she had was with relationships with men. She really wanted a boyfriend , and although she had had a few `flings' , she had never had a proper boyfriend. In fact she felt that she was a social outcast because any friends she made, seemed to move on to better things. Effie was a very jealous woman too because she felt like everybody else was having a great time when she was not and she hated them for it.
When Effie was not working she would sit in her room drinking alcohol. In fact she was drinking so much that she was becoming a borderline alcoholic. Often , she would waste whole mornings suffering from hangovers, and all this drinking was taking it`s toll on her health and she was beginning to gain a lot of weight, which added to her lack of confidence. She really wanted things to be different , so she decided to try online dating to try to meet `the one'. After submitting a rare photo of herself with a friend, and filling in a few details about herself, she went online to try to get a date.
___________________________________
Theo
Some time later, Effie heard back from the dating website telling her that somebody was interested in meeting her. She then contacted a guy called Daz and they arranged to meet in a café in town.
Effie arrived first because she was keen to meet Daz, and while she was waiting, she heard another customer at the table behind her eating very loudly. She was feeling very nervous about meeting her date , and this person eating loudly was making her feel rather uncomfortable. She saw it was a young man with floppy blond hair, but then she became distracted when Daz eventually turned up for the date. She took one look at him and felt very disappointed because he did not look or dress the same as he had in his picture. Daz took one look at her and told her in no uncertain terms that he was not interested in her because he thought he was having a date with the other girl in the photo. So after being rude to her he left her sitting there by herself. The `noisy eater' on the next table went over to Effie to see if she was okay and asked her if she would like to sit with him and share a plate of chips. Effie felt so upset and humiliated by the way Daz had treated her that all she wanted to do was go home and have a drink.
The young man who was doing the noisy eating was named Theo, and through a series of events following their meeting, he was to become a large part of Effie`s life. But life had not been kind to Theo either , through no fault of his own.
_____________________
The Story
The story tells how both Effie`s and Theo`s problems affected what should have been a lovely relationship. The author takes us through the ups and downs and highs and lows of a romance between two damaged young people. This is not your normal love story , but I think it is a very appropriate story for the time that we live in and the problems that people face in the twenty first century.
_______________________
The characters
There are several more characters involved in the story that I have not mentioned on this page. This does not mean that the other characters are not important because they are, and each person has a role to play in the plot. All the characters are very realistic although this is a work of fiction , the characters could all be real people. This does not always happen in novels because sometimes the people are too perfect or may seem to be larger than life. But in this case the people are all very believable.