Valentine's Debacle
Divorced and newly in-love the 14th Feb suddenly matters again... Hmm.
"Just so you're clear, I don't and won't pander to that ridiculous day so don't expect anything…"
Breath paused. Train of thought lost. Momentarily put phone down. Steady the champagne flute. Recompose myself.
"Of course!" Melodic nonchalant trill. "Goodness, ditto! Can't think of anything more fake or meaningless. Likewise, don't expect anything from me." Repeat elongated trill.
Hastily grab laptop, open browser, find recent orders, cancel Villeroy champagne flutes en route to lover, cancel bottle of Laurent Perrier Rosé, cancel, cancel, quick, quick, please let me Amazon, please…
WTF?
No, seriously. WTF? What in The Valentine's Day eff?!
I'm a sane, intelligent, rational, anti-consumerist-suckerdom, adult female who's perplexingly and damned surprisingly discombobulated by Valentine's Day 2021. Newly divorced, newly in love, mid-life seasoned, endlessly romantic, I'm surprisingly off balance this year.
I have spent the past 2 decades persuading my ex-husband Valentine's Day represents Gross Consumer Crime. I despise the nonsensical forced declaration of love. I've endured years of awkward Valentine's Days being a card recipient sans giving. I've eye-rolled and sighed and despaired at the commercial machine having subsumed my ex.
And now, in the somewhat alarming twinkle of a newly enamoured heart-a-flutter, lovestruck, giddily gambolling emotional me, I find myself wanting to learn calligraphy to capture Napoleon's love letter to Josephine in my own scribe to post to my beloved, probably with a wax seal and scorched pampas paper to boot. I'm fantasising about the different clever ways I can shower my flame with heartfelt demonstrations of our new love's bliss. I'm writing love prose.
Having rebuffed the madness for years I am now sick with intense and bemusing VD malady.
Let's unpack this.
Age 4 – The Awakening: Valentine's Consciousness
My ostentatious and generous father returns from a Dutch business trip on 14th February effervescing with flowers (roses not tulips) and balloons for my beaming mother. His arms are further laden with 2 giant ribboned boxes for me and my sister which hold exquisite bonneted dolls, miniature features, shining eyes, golden curls and swathes of vibrant, floral dress fabric nestling amidst tissue paper. We all receive enormous cards (mine's bigger than my head!) with hearts on the front and question marks inside. Emotional state – awe.
Age 8 – The Creativity of Giving
At school we devote art lessons to making Valentine's Day cards. We are taught how to make a stunning 3D Love card. I create a shiny ribbon matrix weaving lilac trim together in a criss-cross pattern until my art looks impressively professional. Stick a second layer of card on top with a cut-out heart aperture revealing the neat ribbon arrangement tidily et voila, the perfect token of affection. Eagerly the class buzzes with who to send each other's cards too. I choose my step-brother and carefully write my enigmatic question mark beneath my 'Love from…'. Emotional state – anticipatory.
Age 11 – The Abundance
Valentine's Day 1985. I awake in my new home and shuffle downstairs to find the kitchen absent, usurped by a florist. Gone is the familiar and atop the kitchen island sit 3 giant baskets rammed with more roses than I can count, resplendent with 3 eagerly bobbing heart-shaped foil balloons. A central basket is larger than the 2 accompanying wicker delights and the big one filled with red roses, the smaller two proffering pink and white petals. There are 3 deep red envelopes perched against each basket. Cherry. Melissa. Bianca. Eagerly I open my card to find a picture of a shy teddy offering me his love in the form of a chocolate heart. A biro-ed question mark leaves no clue to the person behind the teddy (but I obviously know that this, as per every year, is from my ever considerate step-father). Emotional state – glee.
Age 16 – The Romance
My boyfriend announces he can't wait and wants to give me my Valentine's Day gift early. I excitedly acquiesce so he rummages in his college bag and presents me with a slim, silver parcel, finessed with a tendril of silver ribbon (unusual attention to detail for my hippy first love so I know something special is afoot). I unwrap carefully, aware of the fragility of the contents and the moment. Paul has sketched me as a wood nymph. I see an exotic, ethereal, perfect version of myself, hair flowing, skin glistening, natural and in nature in this artistic expression of love. Framed, I am immortalised in charcoal, and overwhelmed with my love's tender effort. Emotional state – bliss.
Age 22 – The Politics
On my way home I dash to collect my Valentine's Day flowers from the work toilet where I'd left my can't-stop-smiling bouquet of red roses soaking in a sink of water. Oh the joy at having Reception call me and say I'd had a delivery. Yay. Me! First time thrill. Good work, soon-to-be-husband. It made me feel special that's for sure. As I pick up my pretty stems I see bars of soap swimming around the stalks. Wait, what? Confusion then realisation. Jealous colleagues sabotaging my happiness trying to kill the blooms. Twisted. Hmmm. Emotional state – bemused.
Age 44 – The Shunning
Fast forward twenty years as the marriage empties and the separation looms there are no more cards, flowers, chocolates or balloons. Gone are the poems, the lengthy declarations of all that we love about each other and instead Feb 14th pulses with the daily monotony of every other. Emotional state – inert.
Age 46 – The Renewal
I've fallen in love. In a new way. In a forever way. In a gentle, solid, enduring way. I've met a man who's touched my soul so deeply it feels magical. I want this man to know I adore him. I want him to feel cherished and to know how special he is. Damn, I want to surprise him on Valentine's Day! I want to shower him with gifts and treats and words and things and balloons and chocolates and hearts and all the trashy crap that comes with the commercial nonsense. I'm suddenly all into Valentine's Day again…! WTF?! Emotional state – passionate.
Expectations are inextricably intertwined with Disappointments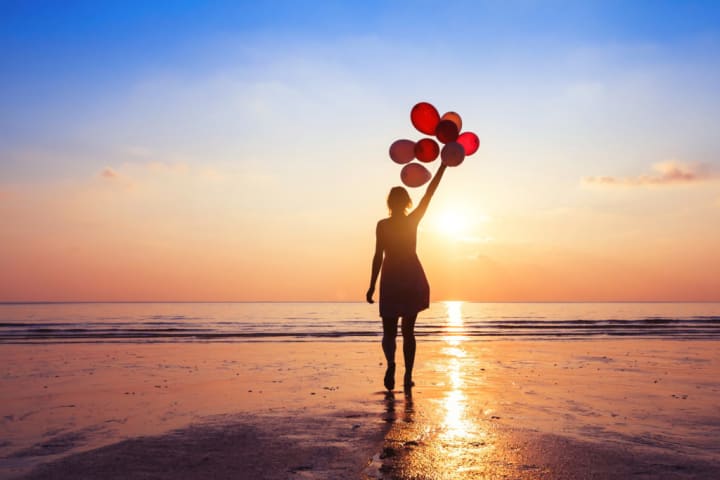 Writing this has been cathartic. I see a childhood and adolescence where patterns taught me to expect grandiose gestures of love on Valentine's Day (and beyond). Oh how dangerous these foundational settings can be. Pity any man faced with the standards set by my 2 fathers and first love! And pity me if not conscious enough to realise the delicacy of having subconscious, deep-rooted expectations. Disappointment in life only comes when expectations exist. Without expectation you can't be disappointed. Fact.
"My expectations were reduced to zero when I was 21. Everything since then has been a bonus."

Stephen Hawking
So, this year I'm going to focus on the giving. I'm not going to cancel those orders. I do want to treat my beloved and for him to know he's in my thoughts constantly. I want him to feel a rush of excitement and to know how special I believe he is. What I am going to ensure however is that the gifts all arrive on any day other than 14th February. Yes, he's my 'Valentine' but I will shower him with romance because I choose to and when I choose to, not because a marketing moment says so.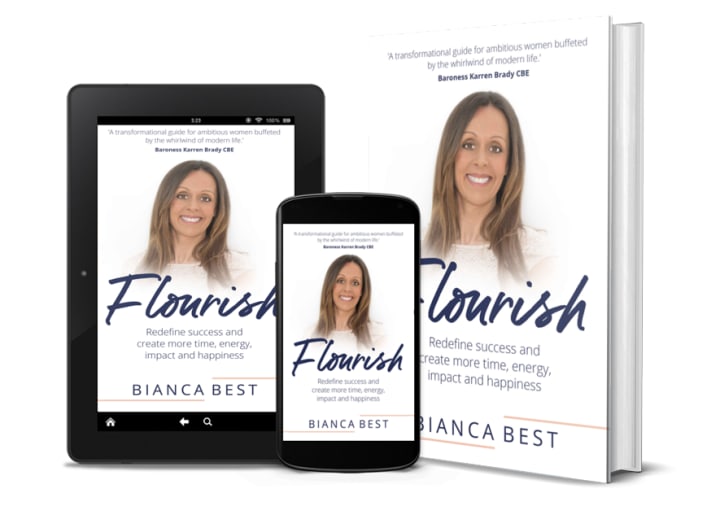 love
About the author
A writer, entrepreneur, award-winning ad exec, global tech leader, mother and unshakeable optimist passionately devoted to ensuring your life glistens with the work, love and vitality you desire.
Reader insights
Be the first to share your insights about this piece.
Add your insights