Top 10 Richest People of All Time That You Never Know
List of 10 Richest People In History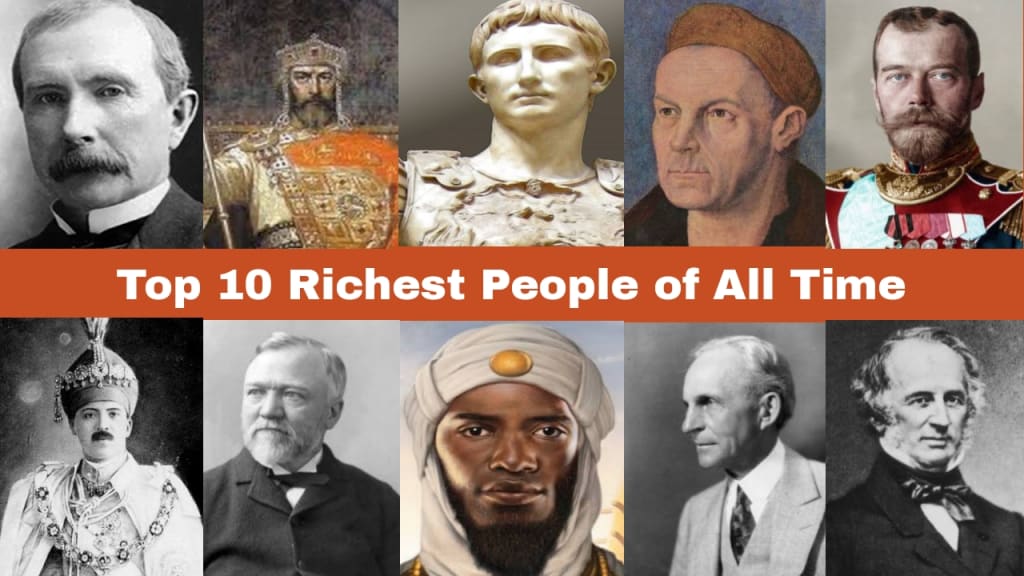 Friends, if I tell you who are the richest people in the world? So names like Elon Musk, Jeff Bezos, Bill Gates, Warren Buffett and Mark Zuckerberg will come to your mind. Every year a list of the world's richest people is made and in this list, the names of these people keep going up and down and their names do not make it in this list because these people are the richest in the current scenario.
But has this ever come to your mind? Ever since the world was created, all the people who have come in the world till now. If we talk about all of them, then who was the richest person ever and how much was his wealth?
So friends, in today's article, we will see that today's billionaires are nothing in front of the wealth of the top ten richest people of all time. This list has been made by historians and experts, in which not only are the businessmen but also the king and the great rulers are also included.
10. Henry Ford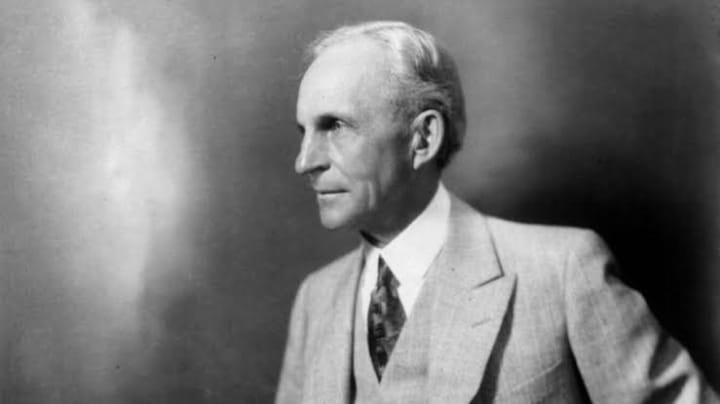 Net Worth - $ 200 Billion US Dollars
Henry Ford's lifespan was from July 30, 1863 to April 7, 1947. Henry was an American industrialist and business magnate and also the founder of the Ford Motor Company. Henry was one of the chief developers of his company's production assembly line techniques.
In those days, cars used to be with only a select few rich people. Not everyone could afford the car. But Henry's Ford Motor Company built the first car that even middle class Americans could afford. By doing this, the physique of America's roads was overturned.
Cars started appearing everywhere and the Ford Motor Company started producing very high levels of mass production of vehicles, which made Henry Ford very wealthy and famous all over the world. After some time, Ford Motor Company launched the Model T, which created panic in the transportation industry. Then Henry Ford became richer by this, according to today's time, Henry Ford's net worth was $200 Billion US dollars at that time.
9. Basil ll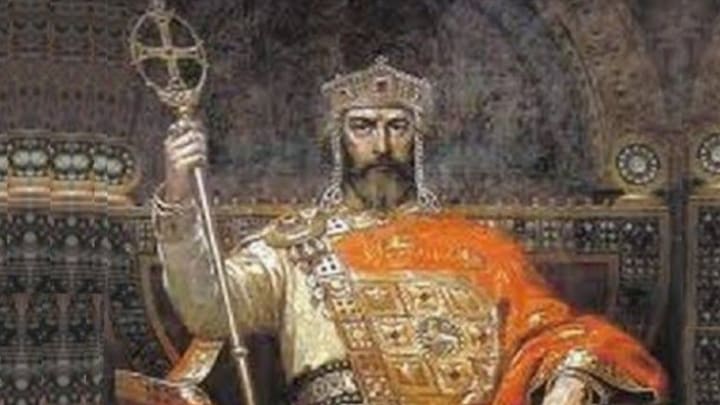 Net Worth - $ 210 Billion US Dollars
Basil ll's lifespan was from 958 to 15 December 1025. Basil was an emperor. Istanbul, which is the capital of Turkey in today's time, once upon a time the name of this city was Constantinople.
Before the Ottoman Empire, the city of Constantinople was ruled by the Byzantine Empire. Constantinople used to be the capital of the Byzantine umpire. Where the king was Basil II. Basil II ruled for about 50 years and was the richest king of his time. If we look at today's point of view, Basil ll's net worth was $210 billion US dollars.
8. Cornelius Vanderbilt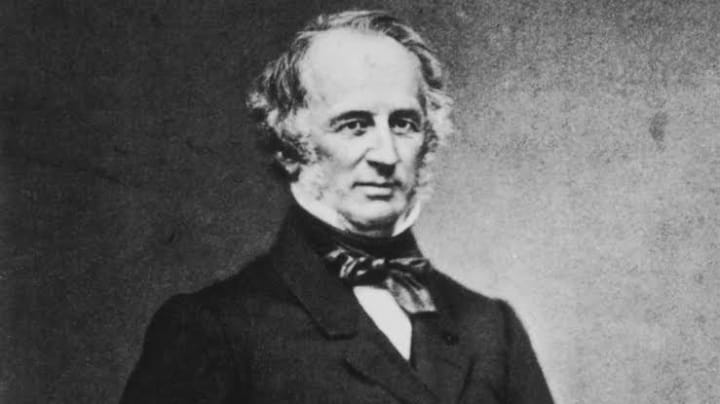 Net Worth - $ 215 Billion US Dollars
Vanderbilt's lifespan was from 27 May 1794 to 14 January 1877. Cornelius Vanderbilt was an American business magnate who made his fortune from the business of railroads and shipping. Vanderbilt was handling his father's business.
He had made this business of inland water trade very big. At that time the railroad industry was emerging very fast, so Vanderbilt thought of investing in the railroad industry and also invested.
Soon Vanderbilt took over the New York Central Railroad. No one was equal to Vanderbilt in the railroad industry and shipping. If seen according to today, then Cornelius Vanderbilt's network was $215 billion US dollars.
7. Mir Osman Ali Khan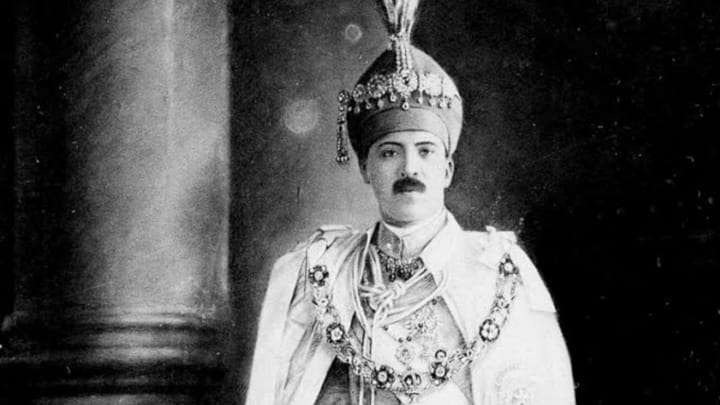 Net Worth - $236 / $750 Billion Dollars
Nizam of Hyderabad, India Osman Ali Khan's lifespan was from 6 July 1886 to 24 February 1967. Out of which Osman Ali Khan could sit on his throne for 37 years, then India became independent.
He was the last Nizam of Hyderabad, Mir Osman Ali Khan, the richest man in the world of his time, for which he was also featured on the cover of USA's Famous Time Magazine in 1937. Osman Ali Khan's wealth was such that a diamond named "Jacob", which is the fifth largest diamond in the world so far, is worth $ 40 million dollars, about ₹ 300 crores in Indian rupees.
This diamond was a minor part of the Nizam's jewellery, which the Nizam kept on his table and used as a paperweight. Apart from this, there were 50 Rolls Royce vehicles in the Nizam's car collection and 300 servants were there to look after them. Nizam built electricity in Hyderabad during his reign.
Railways, roads and airports were also built. The Nizams used to spend more of their money in the education sector. That's why the Nizam also built universities and hospitals. If seen according to today, then the net worth of Mir Osman Ali Khan was approximately $236 billion US dollars.
If we look in Indian Rupees then it is approximately ₹ 17,70,000 crores. But the Guinness Book of World Records says that the net worth of Mir Osman Ali Khan was $750 billion US dollars.
6. Nicholas ll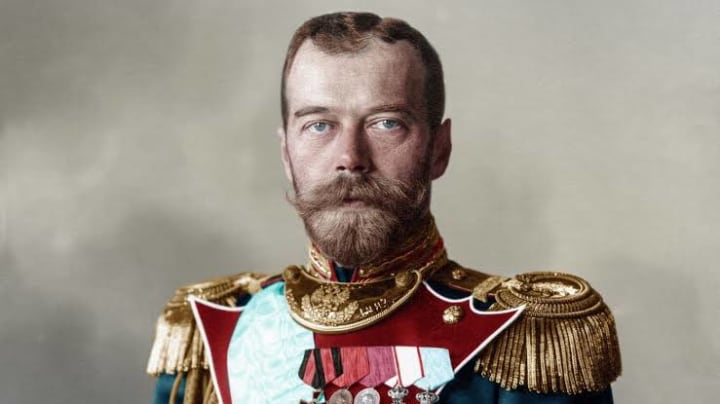 Net Worth - $ 300 Billion US Dollars
Nicholas ll of Russia, Nicholas is also known as Czar of Russia. Nicholas ll's lifespan was from 18 May 1867 to 17 July 1918. Nicholas was the last emperor of the whole of Russia. After losing to Japan in the Russo-Japanese War, Nicholas made many changes in Russia such as creating literacy programs, setting up modern infrastructure and setting up large-scale industries and also made changes in the Russian military, but those who were Russian communists said that Nicholas is a weak leader, whose leadership is very weak.
Russo-Japanese War Due to the wrong decisions of Nicholas, millions of military people lost their lives. After the February Revolution in 1917, the New Revolutionary Government confiscated Nikolaos's property. Nicholas and his son were taken prisoner, and in July 1918, Nicholas was murdered as well as Nikolas's wife, children and loyal servants. If we look at today, then the net worth of Nikolas was $300 billion US dollars at that time.
5. Andrew Carnegie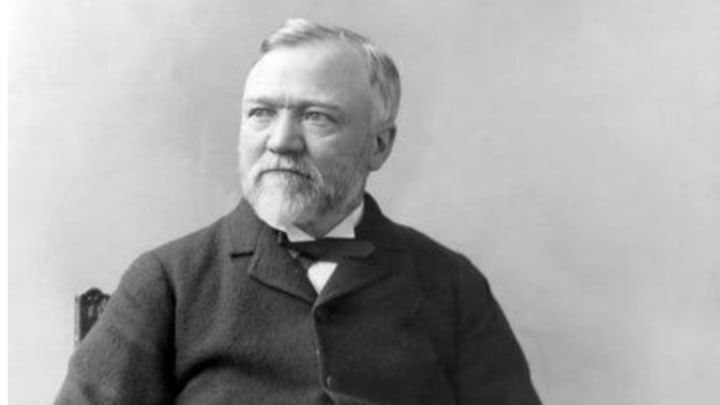 Net Worth - $ 372 Billion US Dollars
Andrew Carnegie's lifespan was from 25 November 1835 to 11 August 1919. Andrew was a Scottish American and philanthropist. Andrew Carnegie was born in Scotland. At the age of 12, he shifted to the USA with his parents in 1848. Andrew Carnegie started working as a telegrapher.
In 1860, Andrew Carnegie made investments in railroads, sleeping cars, breeds and oil drills, which greatly benefited Andrew Carnegie. There was a boom going on in the steel industry at that time.
Andrew ventured into the steel industry and soon after starting the Pittsburgh Carnegie Steel Company in the US, this company became very big. In 1901, Andrew Carnegie sold the company to JP Morgan, which is today the US Steel Corporation.
He became very wealthy after selling the Carnegie Steel Company, and the richest man at the time, John. D. Rockefeller was also trailed for 7 years. Andrew became the leading philanthropist in the USA and in the British Empire. Then Andrew Carnegie started donating his wealth.
Andrew donated $65 billion US dollars in one go as of today. Gradually Andrew donated 90% of his wealth. When Andrew Carnegie was at the peak of his wealth. If that wealth is seen today, then the net worth of Andrew Carnegie is $372 billion US dollars.
4. John Davison Rockefeller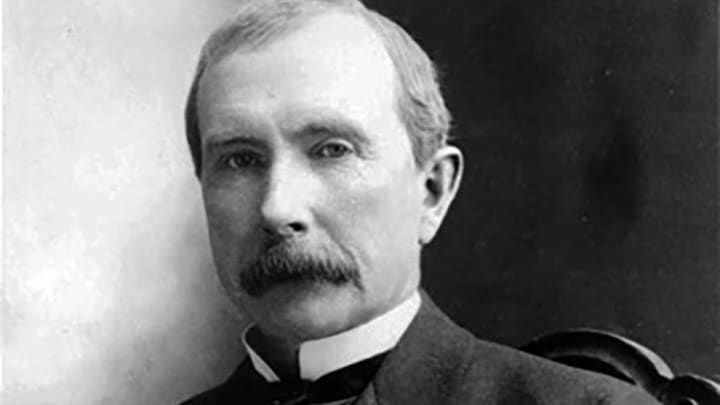 Net Worth - $ 400 Billion US Dollars
John. D. Rockefeller's lifespan was from 8 July 1839 to 23 May 1937. John was an American business magnate and philanthropist. John. D. Rockefeller is said to be the richest American of all time. John was born in a lower middle class family. At the age of 16, John started working as an assistant bookkeeper.
There John started reading books, from which he got knowledge of different fields and also of business. John had made partnerships in different small businesses at the age of 20 and soon John started getting rich. Then John thought of concentrating on the oil refining business. In 1870, John started the Standard Oil Company and John ran this company until 1897.
By the time he was with the company, he was the largest shareholder of his company. 90% of the oil in the USA was refined at John's Standard Oil Company, which made John very wealthy. If you look at it today, then at that time John. D. Rockefeller Net Worth $400 Billion US Dollars.
3. Mansa Musa l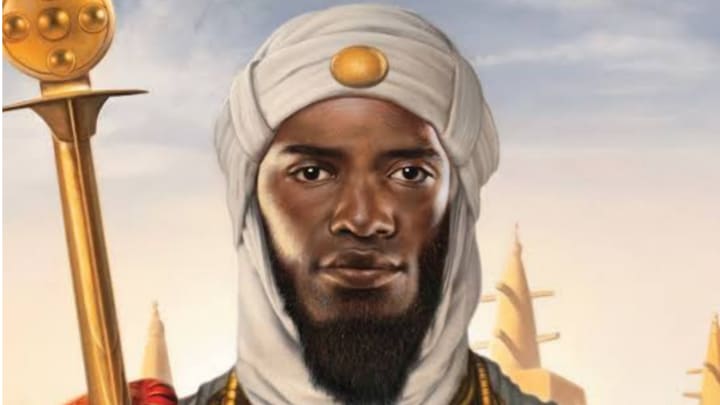 Net Worth - $ 415 Billion US Dollars
Mansa Musa's lifespan was from 1280 to 1337. Mansa means Sultan or Emperor. So Mansa Musa was the tenth Sultan of Mali Empire. Mali is a country in West Africa, when Mansa Musa ruled Mali, then Mali was the world's largest gold producing country.
That's why there was no one in the world richer than Mansa Musa at that time. Mansa Musa's wealth was discovered when Musa went on his Hajj pilgrimage to Mecca. About 60,000 people were involved in this travel, mounted foot soldiers and 80 camels were also involved in this Hajj and each camel was carrying 140 kg of gold.
When Musa's convoy passed through Egypt, Musa distributed so many gold coins that all the beggars became rich, due to which there was inflation in the whole country of Egypt. In the state of Musa's, only the country of Mali did not come; many countries of today's modern Africa used to come. Musa's army consisted of 200,000 soldiers. If seen according to today's time, then the net worth of Mansa Musa was $ 415 billion US dollars.
But the world's famous Time magazine says that there is no way to measure the actual wealth of Mansa Musa. We cannot estimate exactly how much Mansa Musa's wealth was.
2. Jacob Fugger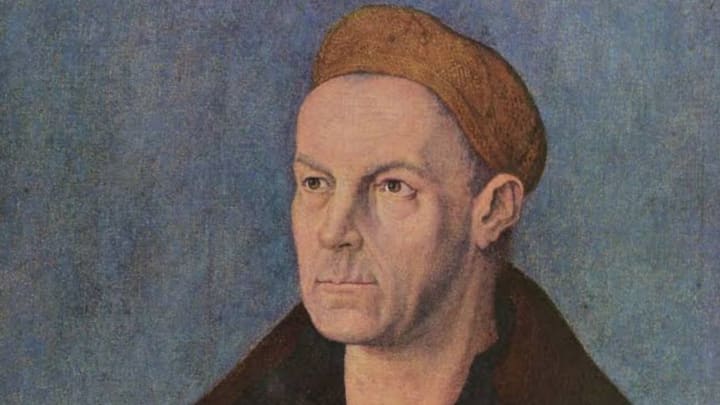 Net Worth - $ 500 Billion US Dollars
Jacob Fugger's lifespan was from 6 March 1459 to 30 December 1525. Jacob Fugger was a prominent German merchant mining entrepreneur and banker. Jacob Fugger was born in the Fugger merchant family.
It was a family of a rich family and a family of businessmen. Jacob began his education in Venice at the age of 14. There he stayed for a long time, until 1487 Venice was the main residence of Jacob.
When Jacob came into business, he was looking after his family business, but when Jacob saw the increasing demand for metals in the market, he thought of mining and started mining the metal, especially copper. In a few decades, Jacob's business spread all over Europe and after some time almost all over the world, due to which Jacob became famous everywhere in his time.
If we look at today's account f or his business and his wealth, then Jacob's net worth was $500 billion US dollars at that time.
1. Augustus Caesar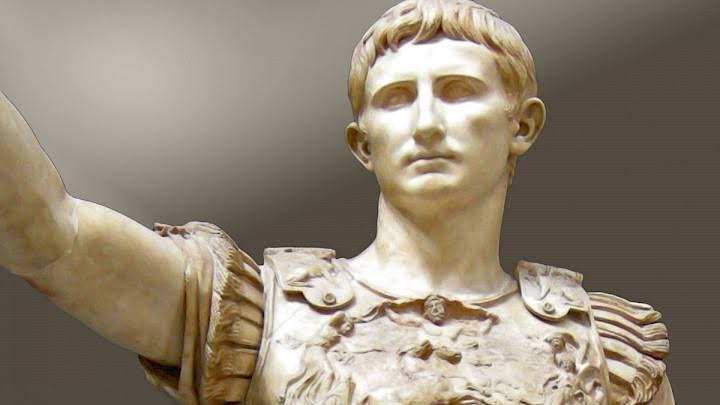 Net Worth - $ 4.6 Trillion US Dollars
Born - 63 BC
Died - 40 AD
Augustus Caesar is on the 1st position of this list. The lifespan of Augustus Caesar was from 63 BC to 40 AD. Augustus Caesar was a Roman statesman and military leader who went on to become the first ruler of the Roman Empire and was the first ruler of the Julio Claudian dynasty.
Augustus is considered the most influential and controversial leader in history, and the Roman Empire was the largest empire of its time. At that time, 30% of the GDP of the world was made from the Roman Empire and 1/5 of the GDP of the Roman Empire was Augustus Caesar's personal net worth.
Friends, all the people you saw in this list were all billionaires. The net worth of Augustus Caesar was $4.6 trillion US dollars. Friends, this is the highest net worth ever in history.
If we talk about Elon Musk of the Tesla company, then he is currently the richest person in the world. At present, his current net worth is $253.6 billion US dollars. Augustus Caesar net worth was 18 times more than this, so that you can guess how much this net worth was.
Extra Information
Now let's talk about extra information. But friends, historians and experts believe that Augustus Caesar was not the only Trillionaire. The potential of being a Trillionaire was in three rulers, but due to not getting much evidence of their wealth, these people are not in this list, but it is said that these people were also Trillionaire. 1. Jengis Khan (Mongolia), 2. King Solomon (Israel), 3. Emperor Shenzong (China)
About the Creator
My name is kunal, I am enthusiastic writer from my childhood, and I am passionate about my work, and I love to write articles on different topics, mainly top 10 lists based articles on different topics.
Reader insights
Be the first to share your insights about this piece.
Add your insights