Today, I remember Abdul
The Not-So-Little Things That Count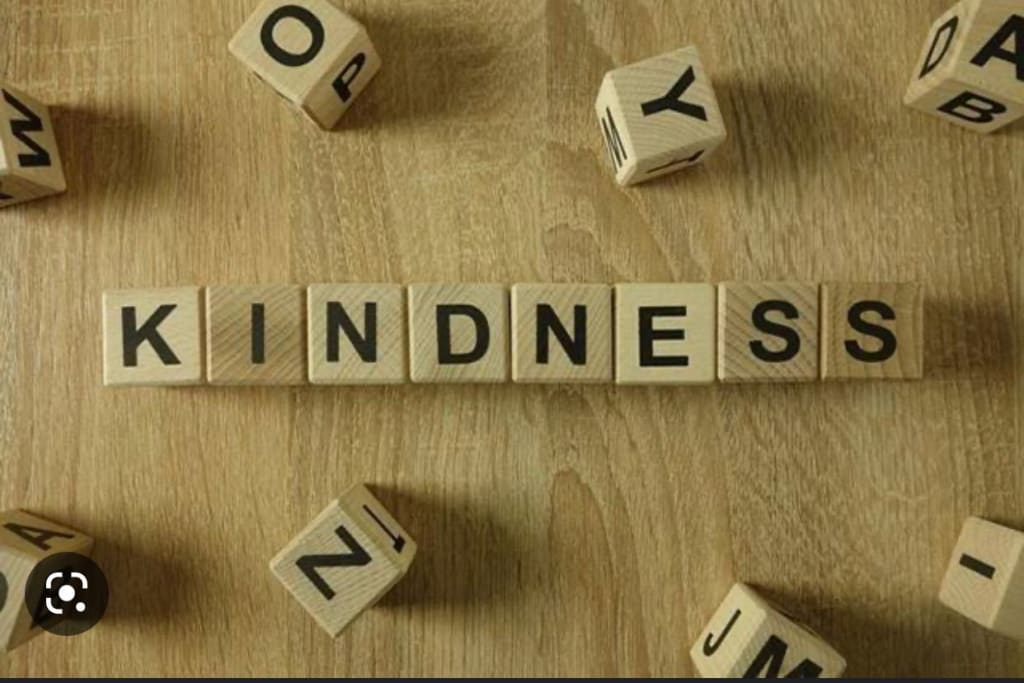 Picture from Google
Today I remember Abdul!
You see, we're all first humans before ethnic configurations and groupings. If we remember this very essence before we speak or do anything that relates to others, we'll act better and in fact, be better.
Abdul was human, that's the best way I can describe him to anyone. It doesn't matter that he is a northerner and I, a southerner - Abdul was human, and a very beautiful one that embodied so much kindness, pureness of heart and most importantly, always wearing a contagious smile.
It was his very little act of kindness and trust that helped me rebuild my faith in humans and learnt to trust again gradually. Here, let me tell you about Abdul and how we met.
Abdul was the very first mallam to supply me with water when I first moved into that fun-filled student apartment complex in 2014 lol. A two-storey building with over 20 self-contained apartments occupied by mostly students as it was not so far from the campus, with a relatively affordable rent too compared to other student apartments and location.
You see, it was an old building with no water en-suite so, we all depended on getting water supply from mallams who ply the trade except for a few guys who could muscle up and carry water cans themselves. Oh, the nostalgic feeling of standing by the road in the mornings just to get water. Woe betide you if you have to be in class early and had no water reserved. So, I tried to ensure I have at least enough water from the previous day to use each morning and to do this, I had to get a plastic drum that contained at least 100 litres of water.
I was also interning with a private firm at this time so I had to be at work as early as 7 am, which means, I had to leave the house by 6 am to meet up the staff bus. Most mornings, when others were hustling to find a mallam to supply them with water, I'd prepare for work with whatever quantity of water I had reserved in the drum.
This was the routine until I came upon Abdul.
He supplied me water barely a week into my moving into this student complex and when I made to pay him with a 1,000 naira note, he said 'aunty, the money e too big for morning market. Make I go supply my customers, I go collect money another time.' To say I was shocked is putting it mildly. This man was meeting me for the first time, I was a new tenant in that building and might as well have been a visitor, yet he trusted me enough to supply me with water, and left without being paid. I told him I won't be available till 6 pm that evening, and he said 'twas fine.
So, he left. Leaving 500+ behind for a stranger he was only meeting for the first time. That was how Abdul turned to my water supplier all through the three years plus that I stayed on that premises.
He was able to figure out my water usage routine and came exactly when I needed to refill the drums.
Whenever 'twas time for him to travel to the north to see his wife and kids, he'd inform me about the trip, and make sure he brought another water supplier that'll take his place till he returns. He also makes sure to call at intervals and find out if I'm getting the water as agreed.
'Twas this kindness that enthralled me to Abdul.
It came so easy with him, little wonder most neighbours would rather wait for him to supply them water even if he takes longer time due to his high demand than patronize someone else.
Even after moving houses to a different environment, Abdul kept in touch. He'd beam with excitement anytime we come across each other randomly on the road and he never fails to wish me well. Most times, I wonder how one human can be so much yet so simple.
Kindness is a great virtue.
It doesn't cost much but it's worthwhile.
Life has blessed me with the gift of kind humans that I'm super grateful for, and Abdul is one of them.
About the Creator
Hi there,
I am Jekey and you're welcome to my profile.
I am a creative storyteller with a wild imagination. I create Opinion Pieces on Love, Romance fiction, Life & other Trending issues curated from my everyday life experiences.
Reader insights
Be the first to share your insights about this piece.
Add your insights