To you who are still confused over the age of 25
Really learn self-management together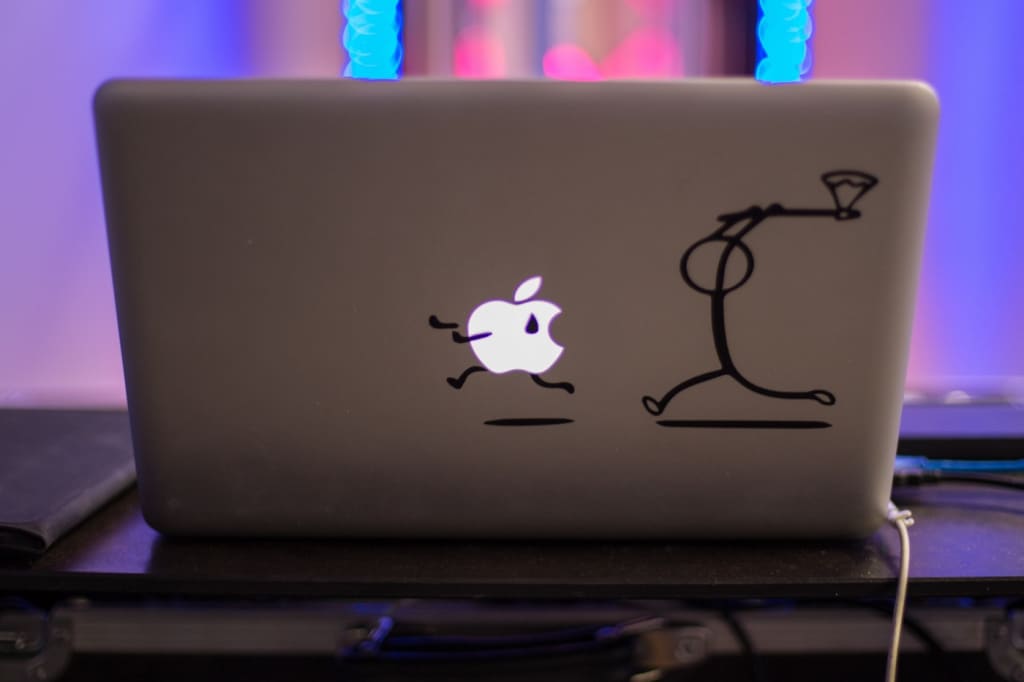 This is not the chicken soup prose of the success story of outstanding young people, nor is it the warning prose of man's unawakened death. What I want to share with you is how I "regain my sense of control over life".
As a typical output of Taiwan's education system, after graduating from University (mixed for four years) and officially leaving the greenhouse, I have been reading and talking to myself, trying to get rid of the feeling that "life has no direction". When I walk on the single wooden bridge, I still stumble and struggle from time to time. "
The fuel for reading kept accumulating. By the end of 2017, the energy suddenly burst, as if opening a mysterious switch, making my whole mental state improve rapidly. I realized that this is not just the illusory feeling brought by the "good time" of "the new weather is coming", but because I really have a clear sense of "self-management" this year. Progress.
People aged 25-30 and my age are no longer "ignorant of nature" students. They are in the stage of looking for labels in society. They are gradually moving towards both ends of the spectrum - some people are firm. Sprint, some people are still at a loss.
So I carefully read the text materials accumulated in the past, turned out the contents I had digested, and began to think:
How can I share my experience with people who used to feel the chaos of life like me?
I decided to use the concept of "curation" to write a series of articles with the theme of "self-management", introduce the "methodological" articles / books that have gained the most for me, and summarize a set of "methodological empirical" self-management methods combined with my own practical experience, hoping to help people in need.
First of all, through this preface, I will share with you three key points of "why can I really change?". And what skills need to be practiced.
Hurry up—— Three actions you can start right away
1 | exercise writing skills: write everything down
Being able to write clearly is the foundation before you can say the ideas in your mind smoothly; Talking to yourself through writing is a more important start before you can communicate kindly with others.
Plan / action / comment - "write down all three steps that everything must go through."
It's simple and cliche, but why did I fail in the past? I used to be a stationery keeper and have been copying my manual with pen and paper for many years. It was not until this year that I suddenly realized that I used to "write for writing". It is a kind of diary mood record, or copied into full quotations. It is full of power to read and feels super good. This writing model is actually very limited in helping to really promote personal growth.
After I became a mother, I didn't have time to sit at the table and write. There are many things to be arranged in life, and the rhythm is relatively compact. Therefore, using digital tools that are more flexible than paper is the only option. In 2017, I digitized my itinerary, plan, notes and so on, and have been practicing more efficient use. I have found a suit that is very suitable for the current situation. life style.
Let all thoughts be written and visualized, and everything in front of you will become clear.
Skills: writing / organizing
2 | practice accepting reality: watching while walking
After learning to use words to clarify yourself, one of the most difficult obstacles on the way forward is to accept the status quo. Maybe you don't know where to go, but you're sure you don't want to be who you are now. Please accept this experience and this self at this stage.
Then the thought of "if I..." is transformed into: "my current state is... What I want is... So next I..." keep looking for the next action, let me go out and guide myself.
In today's era, optimism is an ability.
Everything in modern times changes so fast that people are overwhelmed. Make clear what you really want in your heart, "step by step" is still an understanding of the constant truth.
Skills: design thinking / goal management / time management
3 | reverse the thinking of "input > output":
Finally, the latest changes in the recovery.
As a newcomer in the workplace, I am well aware of my vacancy and always feel that I must work hard to absorb in order to fill the vacancy in my mind. Later, he entered the advertising industry. It has been nearly 4 years now. This brain burning industry characteristic makes my "knowledge anxiety" more serious. There was a time when I told myself that I had to do input > output every day. After all, my work needs to be uninterrupted. Come up with an idea how to squeeze hollow fruit into juice. So RSS subscribed to dozens of Chinese and English websites, and then was overwhelmed by endless reading lists and greater anxiety.
Now I understand:
Input is of course important, but the priority is that I must start to output systematically, then find the weakness of incomplete internalization, and then learn really efficiently.
summary
The process of optimizing self-management itself is a kind of self realization.
It may take a lot of time to decide to make this series, but I believe it will be a very worthwhile investment. Welcome to leave any feedback and hope to get more high-quality communication in medium!