To Love Her
Losing is painful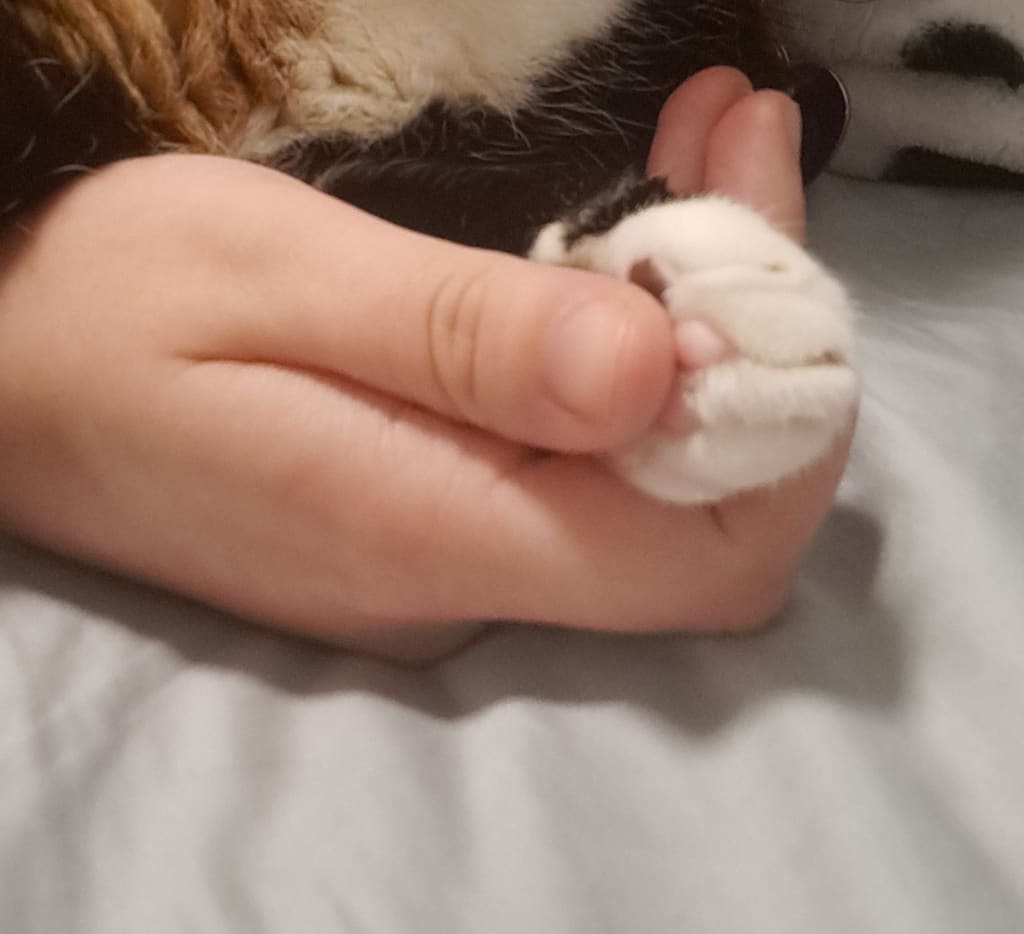 Six years ago, I showed her to you. This wasn't unusual, I showed you a lot of adoptable pets during that time, when our baby girl went missing.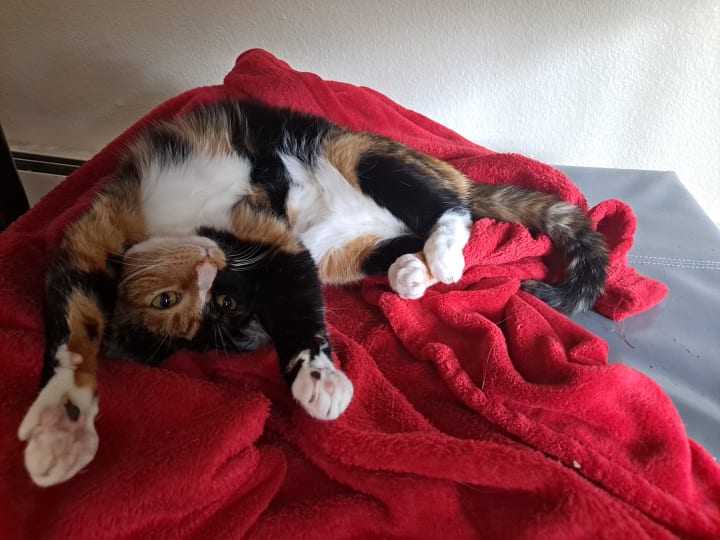 But there was something unusual about this time, when I showed you her. Rather than roll your eyes, you smiled. You looked at her interesting face, half black, half orange and jokingly, you told me: "Okay, but if we adopt her, we're naming her Anakin."
That idea got me excited: adopt… her…
But you weren't thrilled with the idea. Rather, you were annoyed that I wanted so badly to have her, that I took that slight weakness you showed and ran with it. I put my foot down, I wanted her.
Reluctantly, you told me I could adopt her, and it would be your birthday gift to me.
I was so excited, I adopted her that very day: June 27th, 2016. How has it been six years?
You didn't want her at first, but you quickly fell in love with her. And you quickly forgot you never wanted to adopt her in the first place; she was our precious girl.
Our precious girl, Nora.
But it didn't take long for the brimming problems underlying our love to rise from their graves where we tried to bury them. It was only a few years later that our home dissolved into a warzone.
"You want what?! No, absolutely not! I can't… I don't want to share you with someone else!"
"But friends are different, if you could just be friends with her!"
"If I don't do this… we're through? You're serious? We've been together for seven years… you've only known her for a few months!"
"You lied to me. I asked what you would do if she confessed her feelings to you, I asked what you would do if you developed feelings for her. This is the opposite of what you told me you'd do!"
"I can't… share you with someone else."
But you knew you had me wrapped around your finger, you knew I'd committed myself to you wholly.
I watched you walk out the door, I knew where you were going. Until the door shut and your taillights were pulling out of the parking lot of our second story apartment, I remained strong. And then, I broke down.
Nora cried at me; she pawed at my hands covering my face, she rubbed her head against the backs of my hands. I held onto her and she licked my face, she put her paws on my shoulders and rubbed her cheek against mine. How is it possible for any form of pain to be this intense?
You came back later, unapologetically. Your hazel eyes saw me, but only the outer shell.
I agreed to what you wanted, if only to see you be happy. And at first, you were happy, you enjoyed the overwhelming romantic love you received from both of us.
You had your cake and ate it too.
How could you not see the overwhelming pain that was killing me? You only saw the outer shell I wore. Was it because you didn't want to see the filthy rot that afflicted my heart? Or because you no longer cared to look beyond the mask I left exposed to the light?
I watched your taillights disappear down the road every single night for weeks. Did you ever look in your rearview mirror when you pulled out of our parking lot? Did you ever see me standing there, barely holding myself together? And at some point I realized: this is our "new normal."
You were our boyfriend now, and I was so utterly bitter, jealous and unkind. How easy it was for her to convince you of my heinously evil deeds. She blindfolded you and shackled you to the concrete wall of our relationship. She convinced you that it was me who did that to you, and then, she came to set you free. And every word that came out of her mouth, you trusted. That happiness I sacrificed everything to grant you… vanished. You blamed it on me, the villain of your story, and you cherished the one who came to rescue you.
From my boyfriend to our boyfriend to her boyfriend. It happened both in the blink of an eye and over a lifetime. Each week stretched into infinity, until I watched your taillights leave the parking lot for the last time, your car packed with boxes. Even if you did look in your rearview to see me one last time, all your eyes would've met was the wall of cardboard between us.
I laid on our bed— my bed, I curled up in our blankets—my blankets, I cried into our sheets—my sheets. My whole body trembled, I cried so hard that I lost all oxygen from my body, and was left gasping on our bed…
My bed.
To put into words the immense pain I felt that night is a task that is beyond me. If I describe it as a black ocean that suffocates and drowns me, it would be a description too weak. Drowning only describes the burning in my lungs as I lose the ability to breathe; it does not consider the entire future I built beside you crumbling into a graveyard of dust. Nor does it include the betrayal I felt as you drank in every single one of her words in a glass called "truth," and distastefully spat on the words I gave. To say the pain was like a dagger through my heart is also a description too weak, for having your heart stop means the pain will soon come to an end upon death's command. No, this pain would be here tomorrow, and the day after, and the day after that, and this I knew. It would fester and grow stronger in the void you left.
The pain threatened to destroy me; the storm had only just begun.
I can't do it. I realized.
And then came a soft little cry, followed by another and another. Our precious girl… my precious girl, she leapt on the bed and came by my side. She licked my face and pressed her cheek against mine.
She didn't know that it had been scientifically proven that the vibrations from purrs heal wounds faster within a cat's body, but she knew that purrs made her feel better, and as she curled into my side and purred loudly, purred fiercely, she hoped it would do the same for me.
To my chest, I hugged my baby girl, my precious Nora. She didn't object, she kept purring and pressed herself harder against me. How tiny she felt beneath my arms.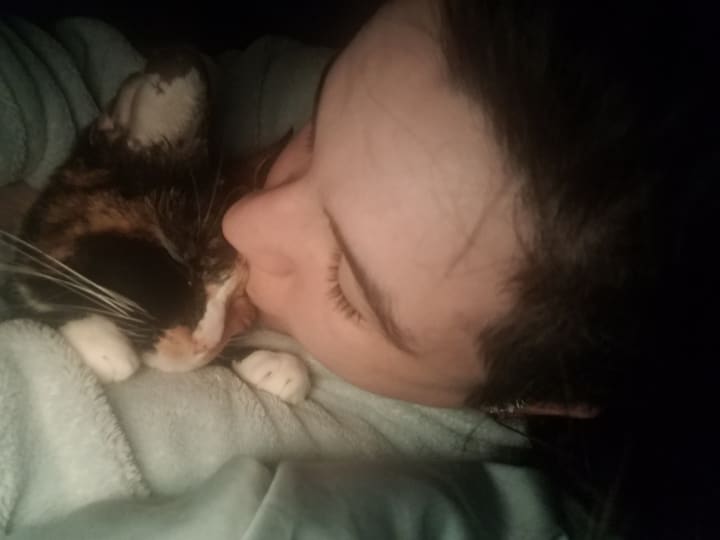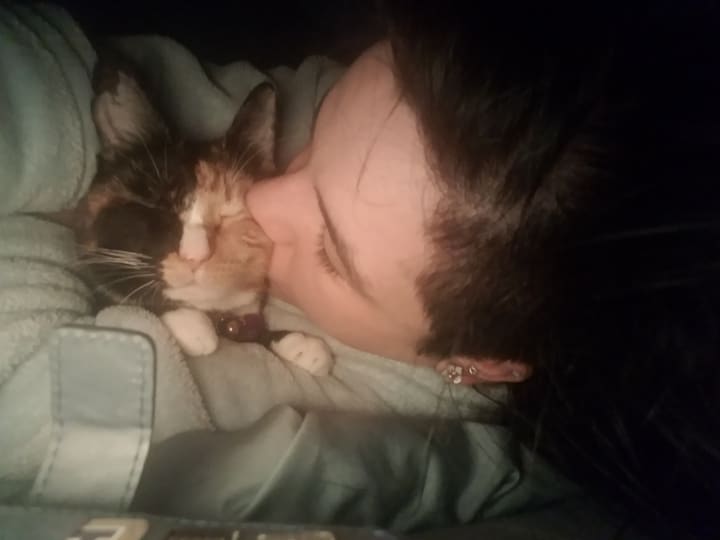 It started as a small mumble, some baby talk.
"Mommy and Nora forever."
I kissed the top of her head, and I said it again.
"Mommy and Nora forever."
It felt good… so good, I said it again, louder this time, and louder after that. I sobbed over her head; how bad I felt, Nora hates water, she always runs as soon as a single drop touches her pretty fur.
But this time, she stayed even as my tears soaked into the soft fur between her ears.
"Mommy and Nora forever," I sobbed. "Mommy and Nora forever."
Am I holding you too tightly? I fretted.
She pressed herself harder into my chest, where my lungs hurt, where my heart ached. The vibrations emanating from deep within her chest rumbled within me.
In that moment, while I withered beneath the feelings of loss, she reminded me of the love we still shared and the eternity ahead that demanded we face it. In those precious moments, I realized that we were going to be just fine.
And in the days that followed, she showed me a level of fierce loyalty that no creature had ever granted me. Friends came by to comfort me; they would pet her soft little head, but her eyes never strayed from me. If I showed even a slight interest in her, she would come running to me, always ready with her healing purrs.
She made sure I was never alone, during a time in my life when being alone was akin to death.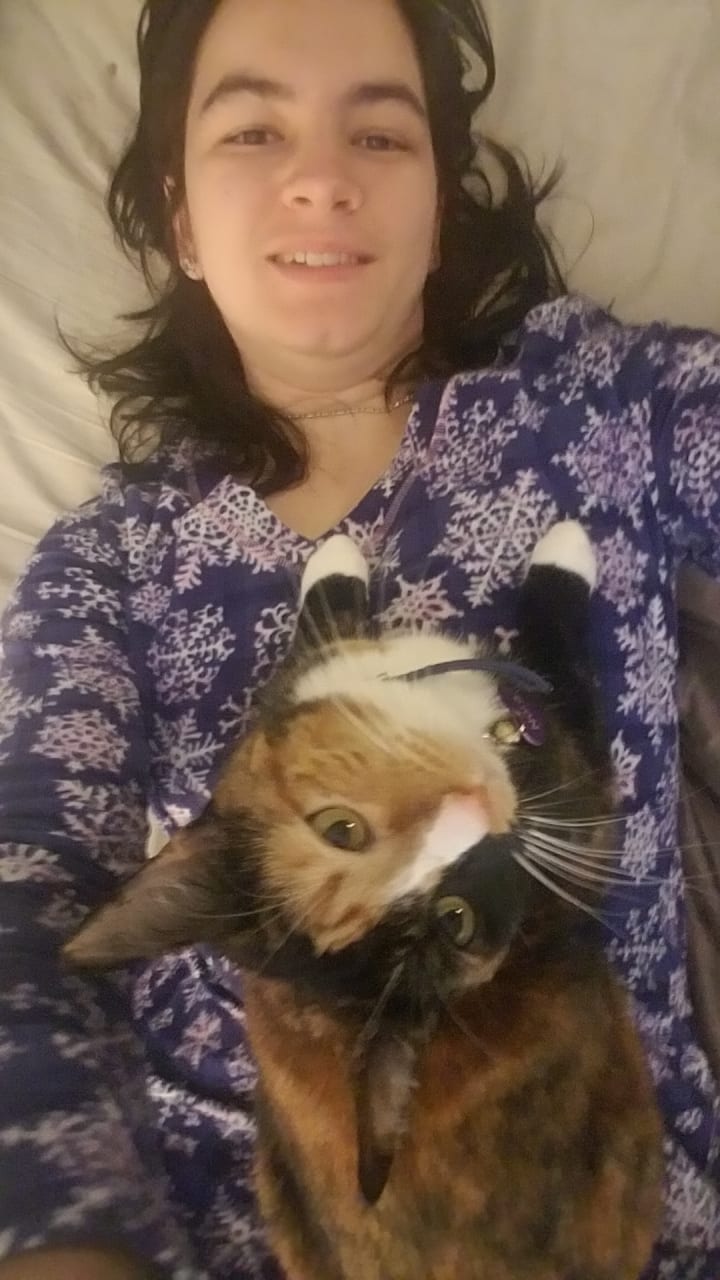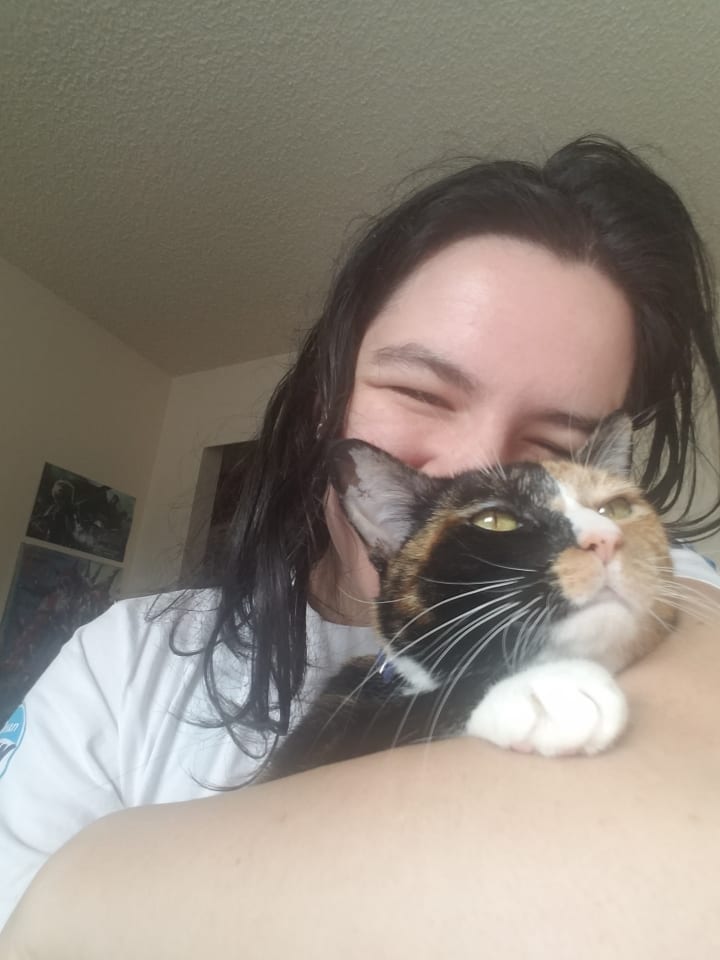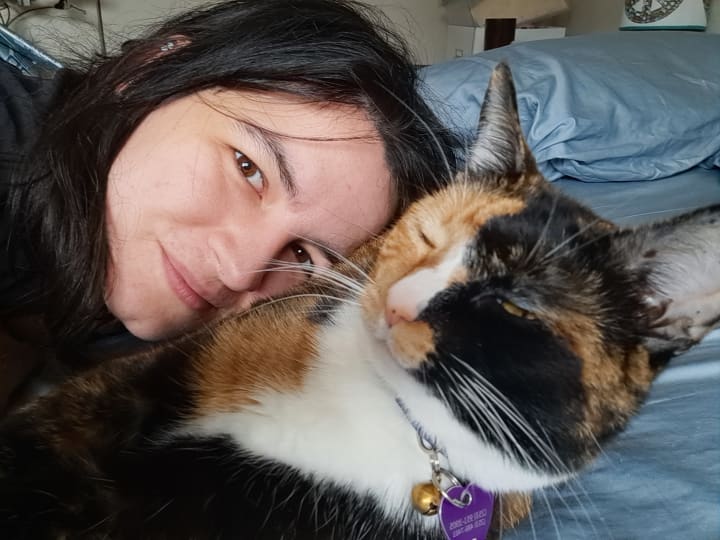 How has it already been two years since that night?
As she sits in my lap, purring so loudly the neighbors are likely to complain, as her paws press into my shoulders and her cold nose rubs into my cheeks, I can only wonder what my life would be like if I had never chosen to love her.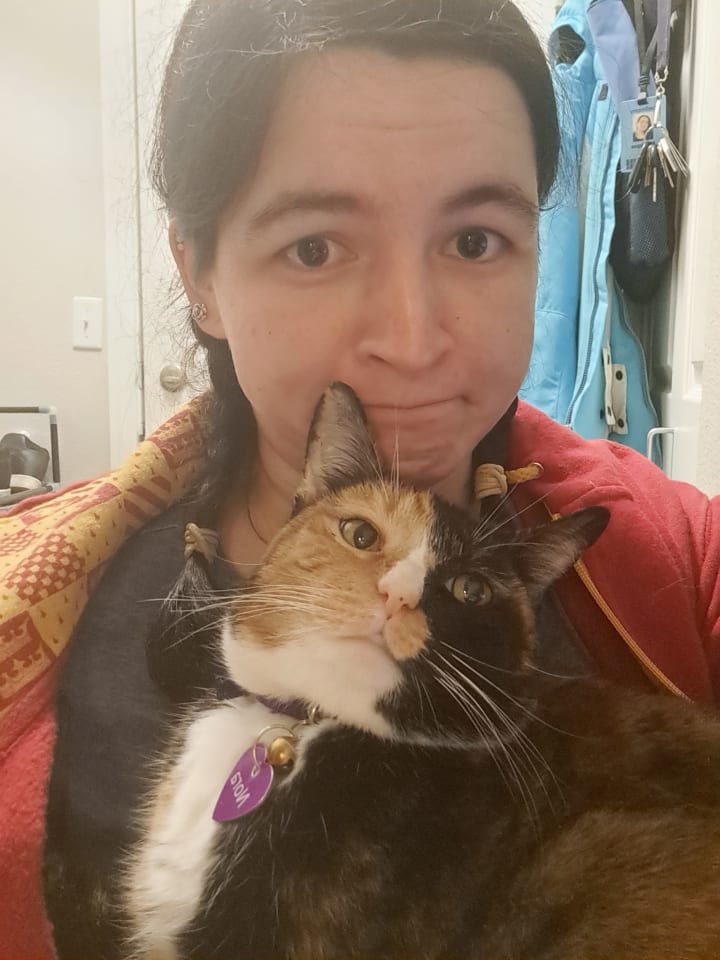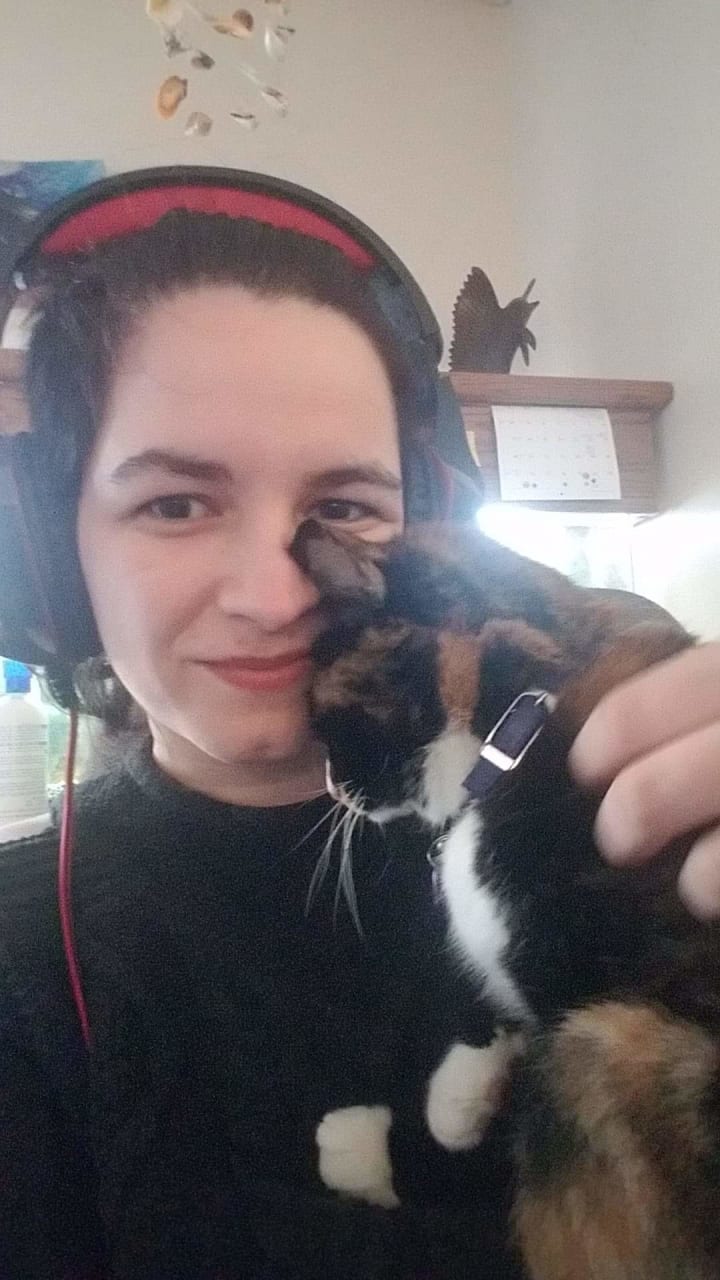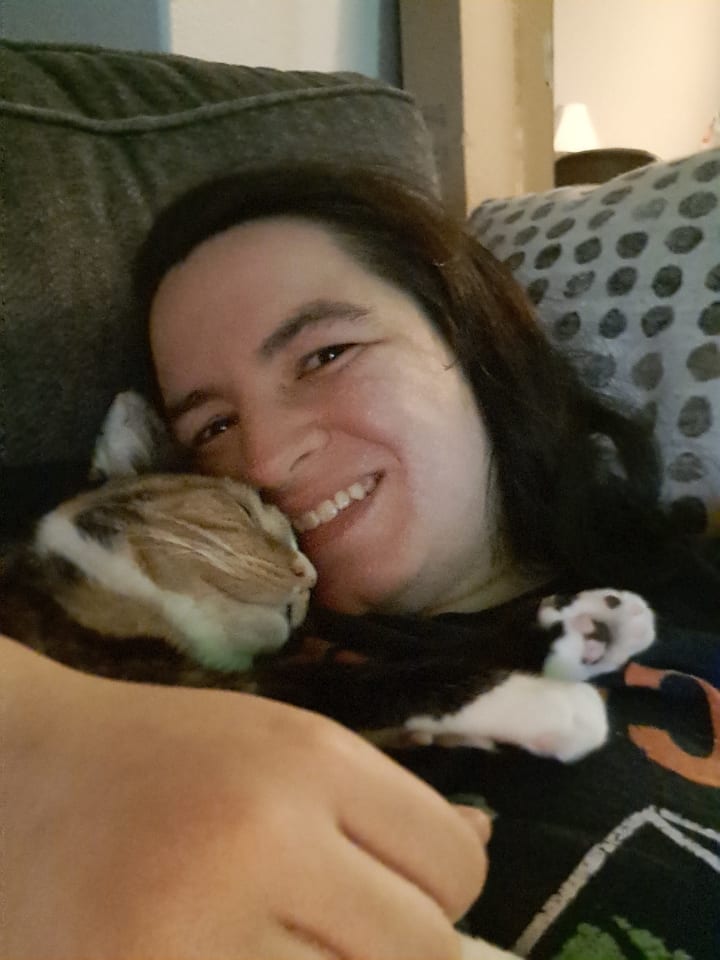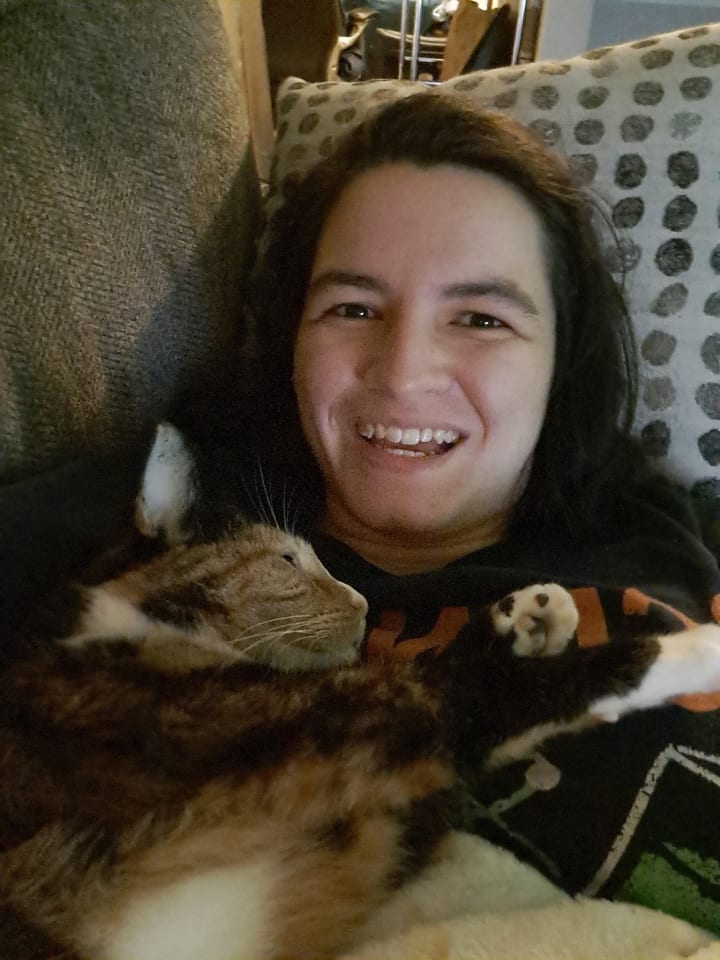 Thank you for reading our story.
Sincerely,
Monique and Nora
dating
breakups
About the author
Monique Hardt is a longtime lover of the fantastical and the impossible, crafting works of both poetry and fictional prose. She began writing books at the age of ten and has been diligently practicing her craft ever since.
Reader insights
Outstanding
Excellent work. Looking forward to reading more!
Top insights
Compelling and original writing

Creative use of language & vocab

Easy to read and follow

Well-structured & engaging content

Excellent storytelling

Original narrative & well developed characters
Expert insights and opinions

Arguments were carefully researched and presented

Eye opening

Niche topic & fresh perspectives

Heartfelt and relatable

The story invoked strong personal emotions

Masterful proofreading

Zero grammar & spelling mistakes

On-point and relevant

Writing reflected the title & theme
Add your insights