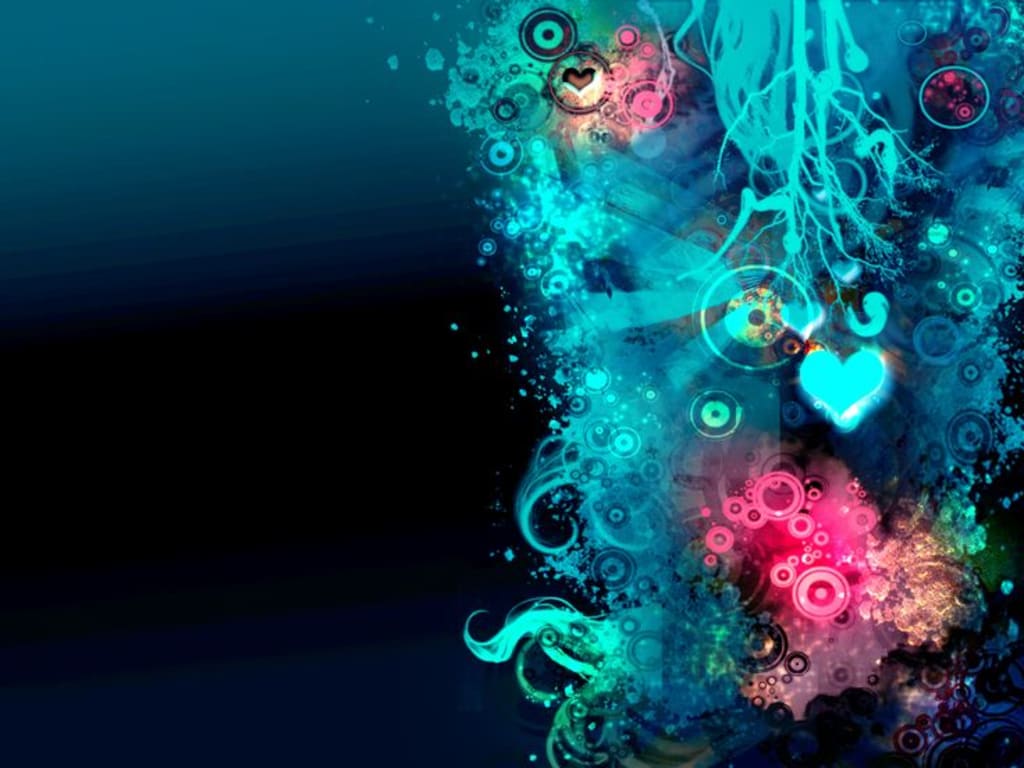 I am what you would call "old school" when it comes to marriage. I am one who believes that when you commit to someone, you commit for life. That's the way it used to be. Nowadays, people are quick to get hitched and even quicker to throw in the towel. My generation is filled with empty promises and divorcees.
My father has been married and divorced twice; my mother, same thing. My father's parents were together until death parted them and my grandmother never remarried. My mother's parents—well that's super complicated and I won't get into that, but well, it wasn't good. My point is that my parents set horrible examples for me. But I was determined to be better than they are and not just call it quits when things got hard.
I met my husband right out of high school. We started dating, and two months in, BAM pregnant! Didn't see that coming, right? Ha ha, I'm sure you did. Anyway, there I am, just turned 18, about to start college, dating this guy who has no job, no license, and is a high school drop out (every father's dream) and I end up preggers on like our first time without protection. Yes I know, dumb, right?? But yet, it was the best thing that ever happened to me, because it made me grow up super fast. Now I had this little thing to take care of.
So fast forward. We are still dating, our little bundle of joy gets a sister a year later, and we get our first apartment. Three month later we lose our first apartment because I (stupidly) got scammed out of $3,000. But that's a story for another day. We pack up and decide to move down the east coast. We are there for three months and get evicted, so we pack up AGAIN and move up the east coast, close to home but not so close.
We lost so much money, we were bouncing from job to job place to place, and we didn't know if we were going to make it. When we finally got settled, we started small. Tiny apartment, boyfriend got a job, and we stayed there for four years. After that third year there, we decided to get married.
My father hated the idea and didn't want to come to the wedding. Long story short, I cried, he came, he apologized, we got married, and we had a nice party at our apartment.
Throughout the next few years we had so many ups and downs financially, but we stuck by each other, leaned on each other, and made it through. If I had to work, guess what? I found a job. If I had to stay home, I stayed home. I did what I had to do for my family. My kids and my husband are my world. And no, my father still doesn't fully like my husband and he still tries to convince me to leave.
I told him on my last visit to see him that I have to give my marriage my all, 100 percent of myself before I even think about calling it quits. No matter how tough things are in your relationship, you can always work towards fixing it if you want to. You have to want to be in that relationship and you have to have true love for the person your with. My husband is my best friend, I tell him everything. Don't get me wrong he is a big grump and he is cranky when he doesn't have his coffee and he doesn't do much around the house now because he is in constant pain because of his back, so now I'm working, he's home with the kids, and he does what he can and I do everything else. But for 10 years, it was the other way around. I didn't have to work, he did everything, and I cared for my children at home and maintained the house. My father wants me to leave because we hit a rough patch. My husband is hurt and can't work right now, so I stepped up and he thinks that I deserve better.
I believe that if something's broken, you don't throw it away. You fix it. Times may get hard and frustration will push you to your limit, but don't ever give up on the person you vowed to give your life to. The person you swore to grow old and die with. The person you vowed to love, honor, and obey, for better or worse, in sickness and in health, 'til death parts you. Remember those vows, and remember the love you have for each other before you give up.
Now with all that we've been through, we are going on 12 years strong and 6 years of married life. And I for one couldn't be happier.