This is my voice, let me hear yours
Equality is vital as the sun.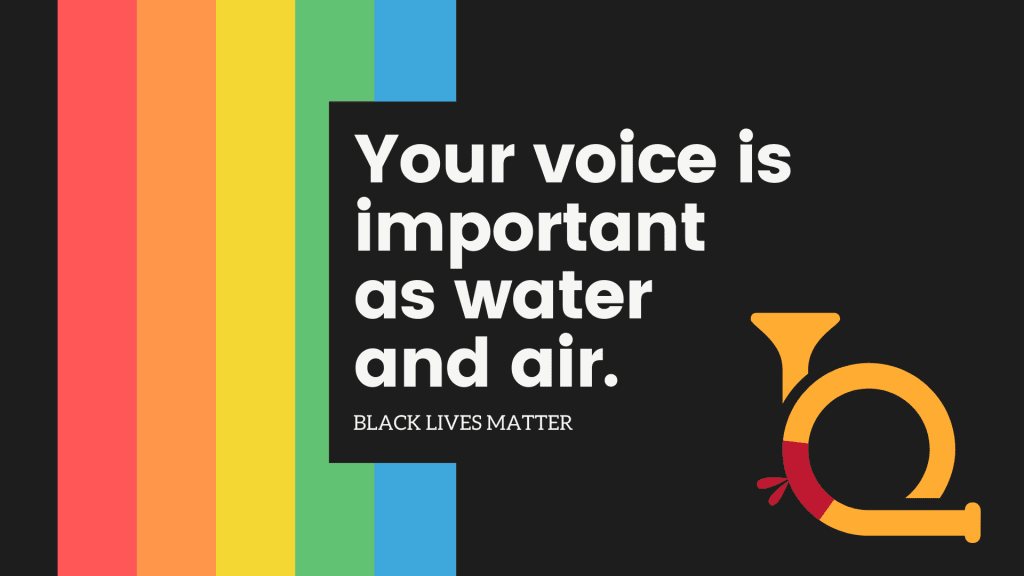 We stand for what we believe in.
"People are people. "
We have our own thoughts, beliefs, notions based on our unique experiences in life. Encountered experiences with our own family, friends, relatives, acquaintances and even strangers. It is somehow strange that regardless of the countless number of people in the world, it is hard for us to have the same exact circumstances. This is the reason why it is hard to empathize to one another. As they say, if you do not put on your feet on someone else's shoes you will never feel how he/ she feels.
Even in the days where there is colonization, life has never been fair as slavery, violence and abuse were formed. Unfortunately, these things are still present even if invasion had ceased ages ago. There are still heart-breaking stories of the victims of unacceptable deeds and the number of cases is increasing and the damage that being dealt is becoming worst.
Despite, the beauty of humankind is that it can feel and give mercy through the heart. So, this negative vibes and deeds though cannot be eliminated at all but can be fought and prevented through giving support and love to those victims. Just like what happened to George Floyd, people who were touched and were moved by his story gathered in different places to fight for justice of his death. Those people who are fighting for him may not know him personally, but they have heart full of mercy that they are willing to fight for what is right.
We, people of the universe, by the love of mankind, we must love one another as our sole Creator has formed and loved us. We have indeed different beliefs, but we all agree that someone has made the world and still working to maintain and continuously managing to sustain its existence.
I do salute to all people who fight against violence, bullying in all forms and all other iniquities. This is also the time that we promote and support these people as they deserved to be heard and accepted. Undeniably, that there is a massive number of people who do not care at all. Thru writing and spreading encouraging words, are my way of supporting the Black Lives Matters as they fight for their rights, justice, and acceptance.
We should love one another regardless of race or any other reason not to love. Love has no colour, age, gender, race, or any boundaries.
This is not only for Black Lives Matter but for all the people who experienced bullying as I am once a victim. Evidently, this is for the people who encountered abuse and violence because of their physical appearance, disabilities, and flaws. In this world full of critics, let us become the source of strength and power of acceptance.
Let us change the world by raising our voice and use different platforms to be heard to eradicate discrimination, abuse, violence, and fraudulent acts. No one is above anyone. We are all equal as we have the same physical features though we may have different abilities, intelligence, and capabilities. We should value equality and fairness as how we give importance to precious gems on earth. Life is not all about material things but mostly of invisible things like love.
Bear in mind that the purpose of life is to serve and not to be served. Love and to be loved. Respect is earned and not given. Don't take any life for granted. Mostly, discrimination is only a word until you practice it.
Yes, the majority of people exercise prejudices but always think, the majority is not always right. You are not like them. We can show them how to live a happy life without belittling, hurting, or discriminating people.
Live as human and be kind as what humankind stands for.