The Third Person Trick
Chaotic coping mechanism for daily life.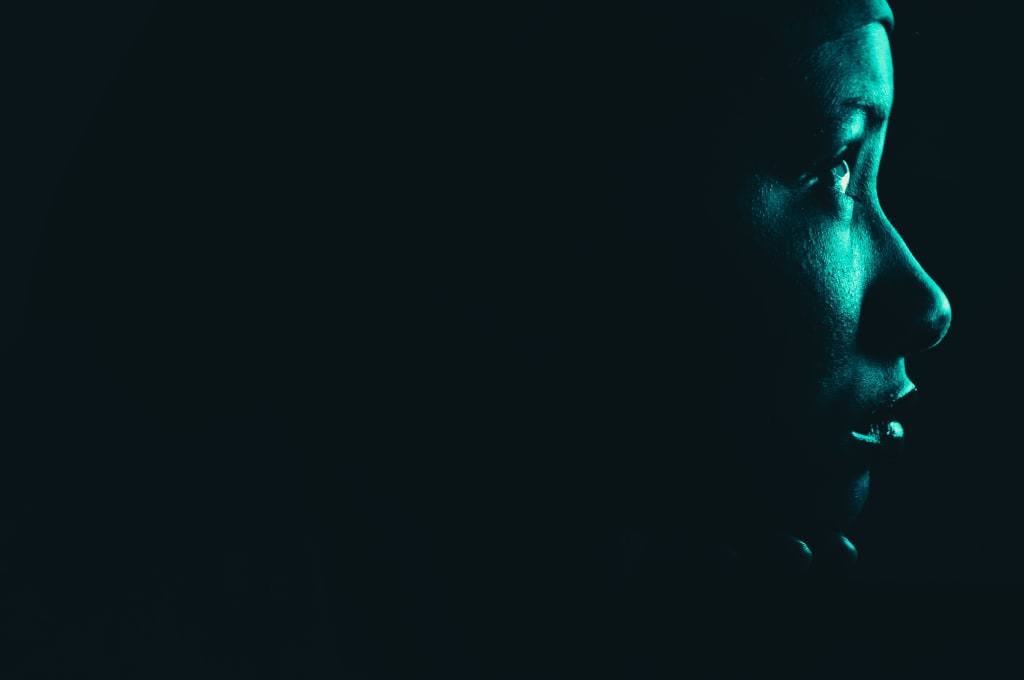 Photo by Tess on Unsplash
I woke up feeling off centered today; not too unusual as I have not awakened feeling good for the past several years. I have come to the realization that as of last year I have been grieving quite a few things. I have been grieving the past me with all her mistakes, things done wrong to her, and issues that simply cannot be swept aside. Grieving family members that have passed, friendships that ghosted themselves, and romantic and family relationship issues that I have resolved to not even mend. The only answer I have for how I cope is that I have fully employed the trick my mom taught me: to navigate life in the third person. I call it the "third person trick".
Whatever happened, happened to 'her' not to me and that method is my psychological self coping mechanism. As long as whatever experiences, good or bad, happened to 'her', I was safe. However 'I' was fading away and the struggle to maintain a 'I and her' complexity was becoming very conflicted in everyday life. By the time 'I' had become an actualization 'I' had three daughters, a grandson, no real romantic relationship, no best friends or real friends, and constantly flip flopping around from jobs and homes. I realized that 'she' had become a mess, and the catalyst for this realization was quitting a job I really enjoyed and an inability to deal with the sadness I was experiencing. I had lost four out of five aunts in my family as with succession with each proceeding year beginning around 2013, I grieved with their children (my cousins) and sisters that were left behind questioning why. Until the first death of one of my aunts there had not been a direct family death. Her death marked the break in the circle of sisters and adding to that grief was also the loss of my grandfather.
Things seemed to spiral and the family began to believe with the induction of spring we would lose another member; and by the summer of 2016 with the death of my fourth aunt my family had been convinced that this would persist. Fortunately we haven't lost any more family members but by December 2016 I had quit the job I loved. Looking back on that event, quitting that job hurt my soul. I had been humiliated and embarrassed with the demotion disguised as a promotion into another position. My direct supervisor couldn't even sell me on that perspective as he attempted to inform me after it was publicly announced during an all staff meeting. He apparently had not been previously informed of the change. I took it in stride and communicated nothing but positivism to my team. By the end of all I was in therapy and behaving very destructively. I floated from one pointless job after another, not willing to even admit to myself the hurt and shame I was feeling. Instead I chose to deal with it by subconsciously believing it happened to 'her'.
I wish I can tell you that I woke up one day and realized the reality of it all but nope it didn't happen like that. I always knew the truth and consciously knew that I was invoking the trick. I learned this about myself after a bad break up and entering school to obtain my bachelor's degree. I had the advantage of learning self realization as a survival method and earning a master's degree in psychology fully initiated me into that actualization as well. What I learned thus far in life is that people create the ideal person we want other people to see and accept. The conflict comes into the picture when that created person and the real you are not in sync. In my case neither person was acceptable to anyone, but I soon learned my preference is for the person I really am. It's taken me years to come to the realization that it's okay to just be myself.
The third person trick no longer works and therefore I wake up in an uneasy state. I woke up like this because I know I have to address the things that 'she' has done, cut the ties that 'she' made. 'I' don't work well with those relationships and I need to create a life that I want to live everyday. It's for the better. I have grieved and will continue to for my family members that have passed. I have forgiven 'her' for her mistakes and bad choices. Now I grieve 'her' because she used to be a part of me and it is scary to create a new life. Especially when there are remnants of the previous life still lying around. But I need to live and I need to sleep and awake in ease. I need to just step over the dead bodies and keep it moving forward. RIP her.